SUVs divide opinion like few other cars. Yet there's no denying the appeal of these cars, which have become the most popular genre sold in Europe. And with more than two decades of progress behind them, a whole generation of drivers has been raised in a landscape that's littered with the high-riding, family-friendly runarounds.
Predictably, some are (a lot) better than others. And given that there have been all manner of versions, there is a sport utility vehicle to suit most drivers' needs, from tackling off-road trails and beach runs to enjoying the look of surprise on another driver's face when the motorsport-tuned engine leaves them standing at the traffic lights. Here are 10 SUVs that are on the verge of becoming classics, whether you like it or not.
How much is your car to insure? Find out in four easy steps.
Get a quote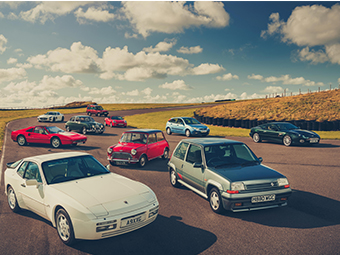 BMW X5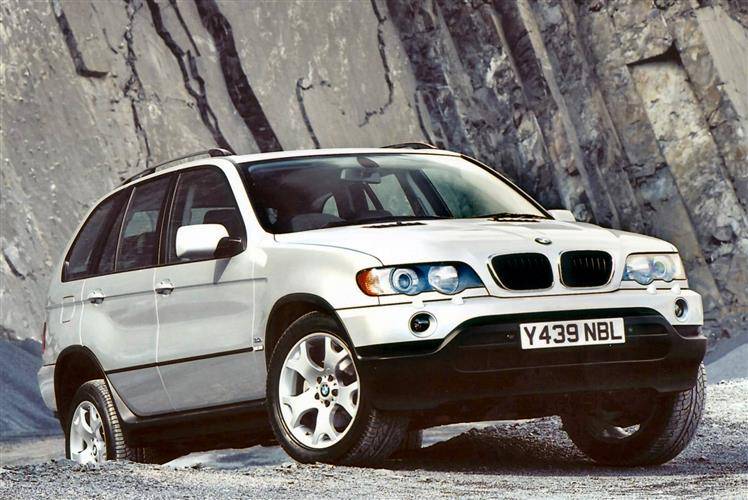 BMW was among the first to spot the potential of the luxury SUV market beyond Jeep and Range Rover. Its first-generation E53 X5 arrived in 1999, following in the chunky tyre tracks of the Mercedes ML, and quickly became the must-have 4×4 thanks to its on-road abilities rather than any dirt-defying antics. It was by far the most impressive large SUV to drive in its day.
It helped that BMW owned Land Rover during the X5's development, while a strong range of straight-six petrol and diesel motors, plus potent V8 options, gave it mighty performance – something buyers can continue to enjoy to this day. The X5 was also the last of the mainstream models from BMW to be designed before Chris Bangle made his aesthetic mark on the German cars, which some may regard as a good thing.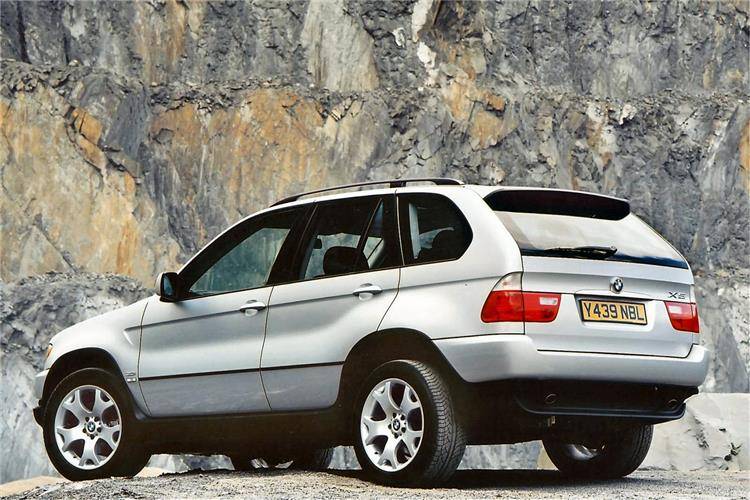 You'll be looking at spending around £2000 for X5s that are long in the tooth, and up to approximately £8,000 for the best of the first-generation models.
Jeep Grand Cherokee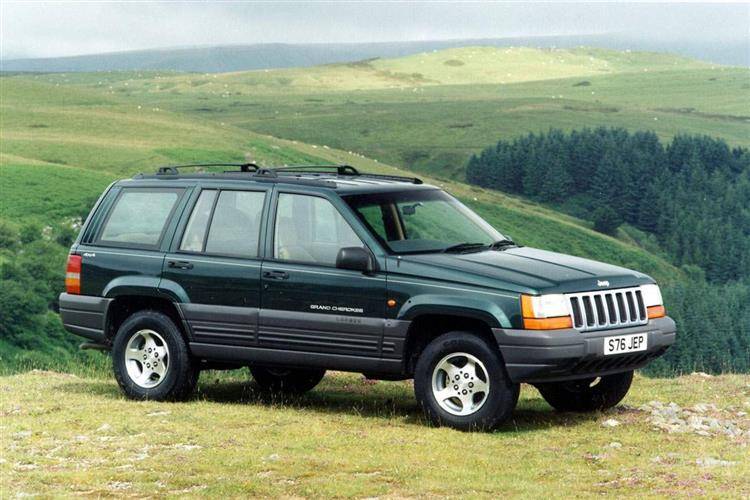 Jeep has been at the luxury SUV racket for even longer than Range Rover, but it's the 1993 ZJ series of Grand Cherokee that brought the American giant into direct conflict with its British rival. There's a definite US flavour to the Grand Cherokee's cabin with button-back leather and stick-on wood trim, but underneath is a seriously able all-terrain vehicle.
The six-cylinder engines might make more sense for your wallet, but the one to have is the 4.7-litre V8 that is every inch an interesting alternative to a Range Rover Classic. The only snag is that regardless of the model you opt for, they're rare. Then again, that may make it more appealing to those with a soft spot for American cars and SUVs in particular.
Land Rover Discovery 2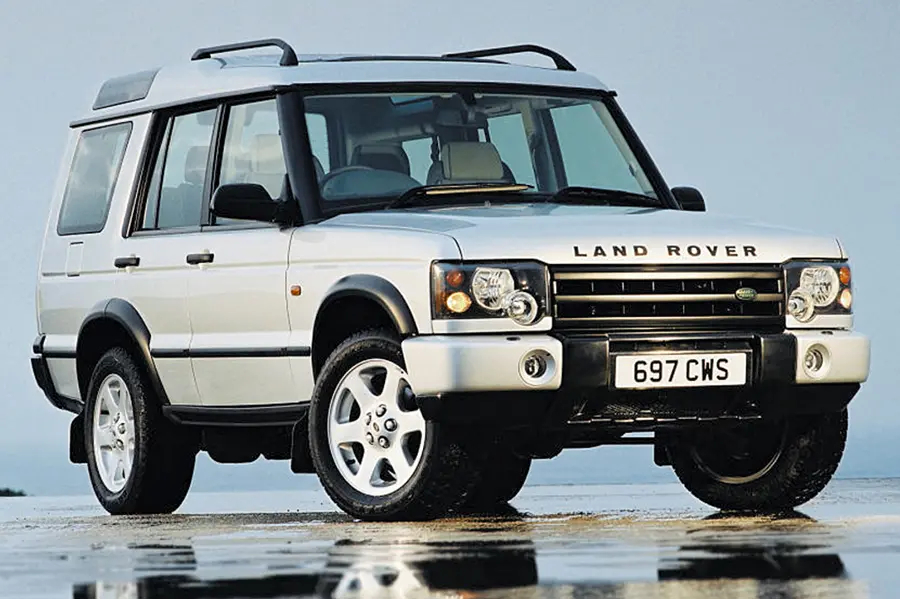 Nine years after the first Discovery was launched way back in 1989, Land Rover replaced it with the outwardly similar Disco 2. However, the only panel the pair shared was the rear door, while underneath the chassis was carried over but lengthened at the back to make the car more accommodating and a true seven-seater.
The Rover V8 was also retained but Land Rover launched its in-house and very smooth TD5 five-cylinder turbodiesel that makes the most sense to have now, unless you are happy to watch the fuel gauge drop each time you flex the accelerator pedal. To make the Discovery 2 better able to compete with its key rivals on the road, Land Rover developed its Active Cornering Enhancement system for the Disco 2 that used hydraulically-controlled anti-roll bars to reduce lean in corners. It worked surprisingly well.
A popular car in its day, Discovery 2 is still widely available. Expect to pay from £2500 for a running project and up to £8000 to £10,000 for the very best, cherished examples.
Mercedes ML55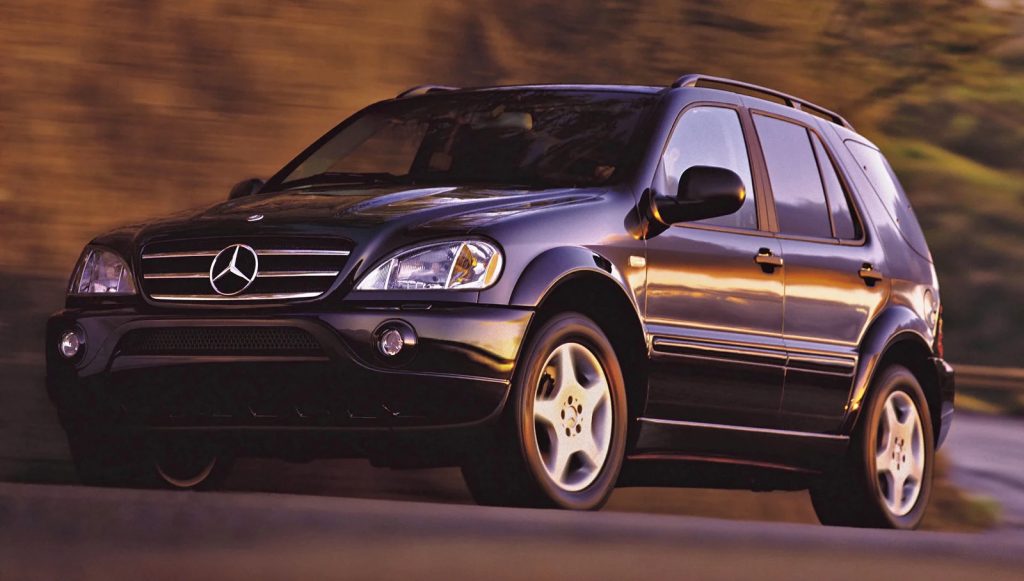 The W163 ML was quite a departure from Mercedes' previous off-road machine, the G-Wagen. About the only things they had in common were a separate chassis design and the three-pointed star on the bonnet.
While the bulk of ML models impressed with their supple ride thanks to all-round independent suspension, it was the ML55 AMG that really wowed drivers when it arrived, two years after the ML's launch in 1997. Marrying a 342bhp, 5.5-litre V8 to an SUV provided get-up-and-go that was unheard of at the time – 0-62mph took 6.7 seconds – and one of the best engine notes to emanate from a 4×4.
A rare find today, an ML55 is relatively affordable (the cars we found for sale were less than £6000) but you'll need to check its service history with a fine-tooth comb and make sure there are no big bills looming on the horizon.
Mitsubishi Shogun
When Mitsubishi introduced its updated Shogun in 1991, little did it know it was setting a template for a large SUV it would still be selling three decades later. This V20 generation offered far better on-road driving manners than its predecessor, along with lightly softened looks to extend its appeal beyond farmers.
Watch-like reliability is a hallmark of this Shogun and both the V6 petrol and four-pot diesel motors still make sense for useful everyday driving. Plus, a cared for V20 Shogun will be cheaper to buy and run than a contemporary Land Rover Defender. And fitted with appropriate tyres, it's not all that less capable than the Landy when you have to tackle tough terrain.
Range Rover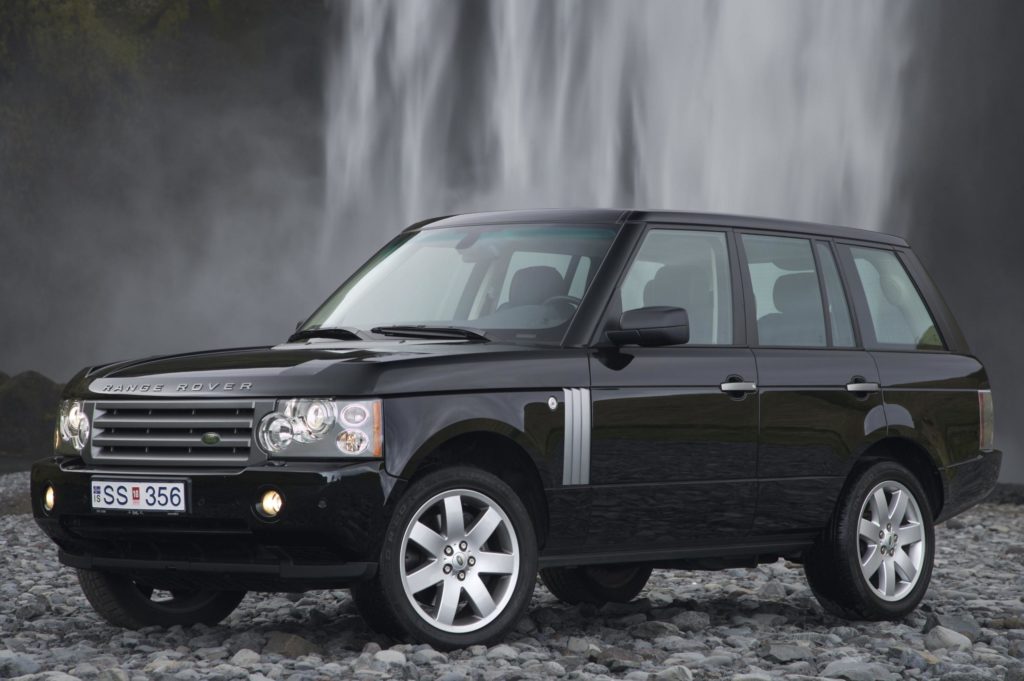 Anyone will tell you the original Range Rover is a cast iron classic and the second-generation P38A version – for which you can find our Buying Guide here – is gaining a strong following. But what about the third-generation L322?
It brought Range Rover elegantly into the new millennium with its sleek looks and a cabin inspired by Riva speedboats. With a monocoque frame with three subframes attached, it was streets ahead of its immediate ancestor to drive and became every inch a luxurious alternative to posh saloons such as the Mercedes S-Class and BMW 7 Series.
There's plenty of scope for classic buyers to choose the right engine for their needs as the L322 started life with BMW-sourced petrol and turbodiesels, before moving on to Ford-derived units from Jaguar. But with such a long innings (2001 to 2012) the price range spans from £3000 to £20,000.
Subaru Forester S-Turbo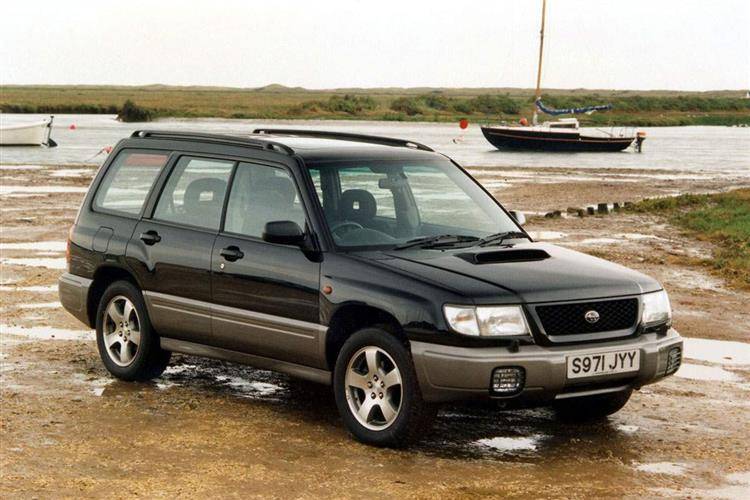 The Subaru Impreza Turbo had been raking in the plaudits for Subaru throughout the 1990s, so why not try the same with the frumpy Forester? This thinking resulted in the S-Turbo.
It used a detuned 166bhp version of the Impreza's flat-four engine (later upped to 173bhp) but still with the short-throw five speed gearbox and all-wheel drive of its rally-bred sibling. It made for an incongruous way to go from point to point rapidly thanks to plenty of lean in corners, but 0-62mph in 7.7 seconds was as swift as some hot hatchbacks and this, remember, was a car that could also tackle rough tracks or slippery slipways.
The Forester S-Turbo has oddball appeal and it's a whole lot cheaper to buy just now than a sorted early Impreza Turbo. The only challenge you'll have is finding one, as owners are such a loyal bunch they rarely come to market.
Suzuki SJ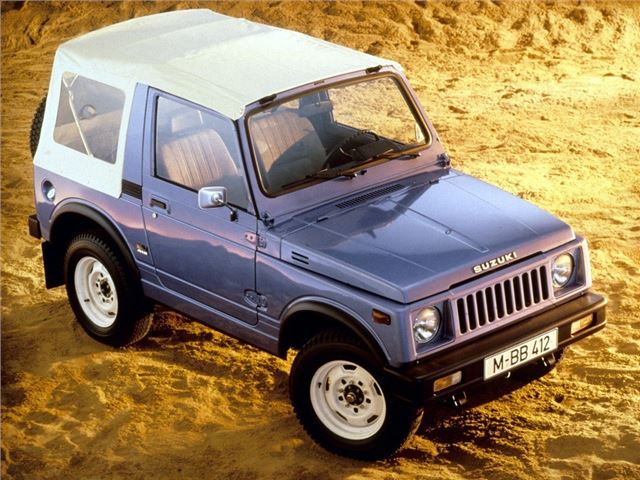 Long before 'lifestyle' was bandied about as a way of selling 4x4s, Suzuki already had this angle sewn up with its cute SJ. With more than a hint of Willys Jeep utilitarianism in its looks, the SJ of 1982 was brilliant off-road and mediocre on-road, but it looks captured buyers' hearts.
The open-top versions made for an affordable four-seat convertible, while the closed cab models found favour with country types. Unfortunately the only problem fans face now is finding an SJ that hasn't been turned into an off-road competition truck.
Toyota Land Cruiser
You can argue until you're blue in the face over whether the 1989 Toyota Land Cruiser is an SUV or 4×4. All we know is the Japanese workhorse has an indistructible quality that owners swear by.
Many Land Cruisers are still plying the trade they were originally built for. Whether it's towing a horse-box, off-road mud-busting or just dealing with remote roads, Toyota built these things to last. With this 80 Series model, that starts with the 4.5-litre petrol engine that has the sort of low-down effort more usually reserved for nuclear power stations. As a result, huge mileages are more a badge of honour than a put-off for buyers.
This popularity means cars are always in demand and prices are surprisingly high, suggested the 80 Series is well on its way to being accepted as a classic – regardless of whether you view it as an SUV or 4×4.
Toyota RAV4
Toyota may not have been the first to spot the sales opportunity of compact SUVs, but its first generation RAV4 was the first to take a conscious step away from the farmyard and reach out to younger drivers looking for a more fashionable ride.
Launched in 1994, the RAV4 had more in common with mid-sized hatchbacks thanks to the refined way it drove, yet there was all-wheel drive to imbue it with a sense of go-anywhere, deal with anything security – even if the car had clear limitations. Performance was spritely, thanks to its Celica-based 133bhp 2.0-litre engine. And the superb build quality of the original RAV4 means there are still plenty to be found at low prices, which makes it an affordable way into classic SUV ownership.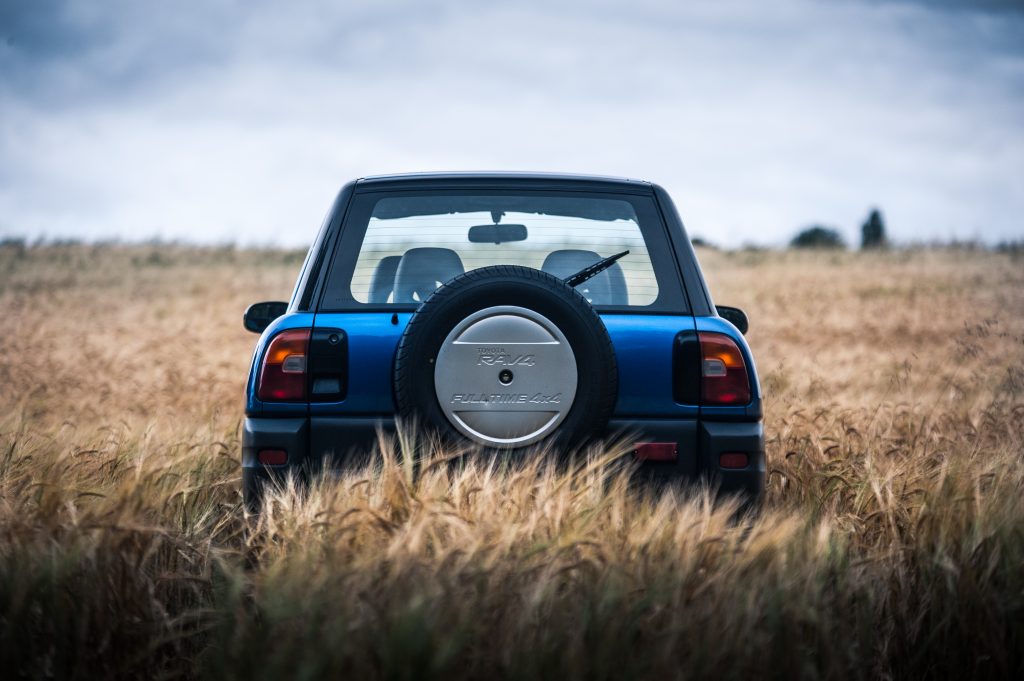 Driving the 2020 Land Rover Defender proves it's ready to conquer the world again