Charles Spencer 'Spen' King, the father of the Range Rover, didn't get everything right. This will sound like heresy to some: Spen is rightly regarded as one of Britain's finest car engineers, and the car he's most famous for celebrates its fiftieth anniversary this year. But pull open the door to an original, early 'suffix-A' Range Rover and you'll soon see where he screwed up. There are only two side doors to choose from, for a start. Inside there's a manual gearbox, unassisted steering, and a plastic interior which could be hosed out like a Land Rover's. Spen and his team thought that most buyers would use their Range Rover as a working vehicle on their farms or estates. And at first, some did. At £1995, the first Range Rovers were only twice the price of a Ford Cortina, Britain's best-selling car. In its early years, Range Rovers were converted into police cars, ambulances and fire tenders. But all of Spen's Spartan cabin features would soon be dropped as the Range Rover began its long march upmarket.
But when Spen was wrong, he was the right kind of wrong, and the same kind of wrong as his uncles were when they sketched out the original Land Rover in the sands of Red Wharf Bay in Wales in 1947.
How much is your car to insure? Find out in four easy steps.
Get a quote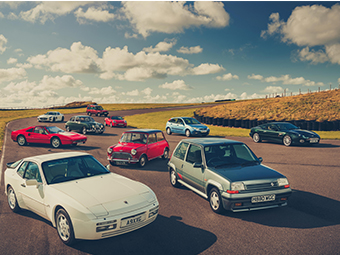 Charles and Maurice Wilks ran Rover at the time, and both generations of this talented family were clearly excessively modest. The Wilks got it wrong on numbers. The minutes of their board meetings record that they planned to build just a hundred Land Rovers each week, yet by 1954 they'd made 100,000. For Spen, it was image. His engineer's focus on function meant he didn't foresee how others would come to see his creation: how desirable it would be, or how its luxury would eclipse its utility. That cabin proves it.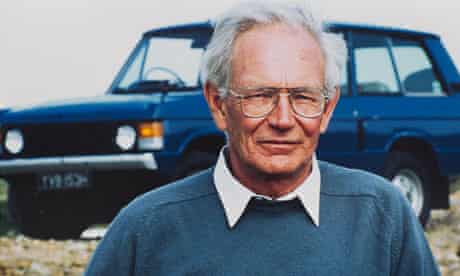 Yet both generations plainly got infinitely more right than wrong. Both the original Land Rover and Range Rover were simple, brilliant, instinctive designs which perfectly anticipated the needs of a new breed of buyers. The Wilks brothers foresaw the demand for a simple, lightweight, affordable but unstoppable off-roader which would serve farmers, but also anyone who wanted to explore or serve a world freed from the long grip of war. Spen and his team foresaw the rise of the SUV, decades before it would dominate our showrooms as it does now.
They weren't the first to spot it: the Jeep Wagoneer and International Harvester Travelall and Scout were already on sale in the US, but those cars were too American for global markets. The minutes of Rover's early meetings about the Range Rover reveal that much of its inspiration came from the US, but that the firm knew that it was ahead of the game in Europe, and that customer spending power and habits would have to change before its new car really took off. But it took the bold decision to be first, and gave Spen the job of executing it.
Against that backdrop, those early Range Rovers' utilitarian specification is easier to understand. Like his uncles, Spen simply concentrated on producing a near-perfect piece of industrial design. Of course the Range Rover could cross the same terrain as a Land Rover, as the British Trans-Americas Expedition of 1970 quickly proved, with its traverse of the previously impenetrable Darien Gap.
But then as now, Range Rover buyers weren't interested in driving their cars at wild angles, dangling wheels over rock crawls or wading rivers with water lapping at their doortops, even if they like the idea that their car can if required. A decent chunk of the earliest customers probably did own land, or needed to drive off-road to a shoot or to supervise a construction project. And there were plenty of reasons why you might buy a Range Rover purely for road use: that imperious 'command' driving position, the fine ride, the sense of light and space in the cabin, and the adequate but lazy urge of its unstressed 3.5-litre V8.
But the real appeal of the Range Rover in its early days, and the genesis of the image that has made it such a global success, lies in the combination of the two. Drive one in the countryside and you looked like you might need to get to central London or Milan or Sydney in a hurry. Drive one in the city, in the days before SUVs became ubiquitous there, and you looked like you owned land, and would soon be heading out of town to shoot grouse. It might only have been twice the price of a Cortina and a fifth the price of a Rolls-Royce, but it quickly acquired an image that exceeded its cost, an advantage that has stuck with it as it has pushed ever-further upmarket, and acquired rivals from Bentley, Aston and Rolls-Royce. The cheapest Range Rover is now five times the price of Britain's best-selling car, and the most expensive version is only 20 per cent cheaper than the cheapest Rolls-Royce.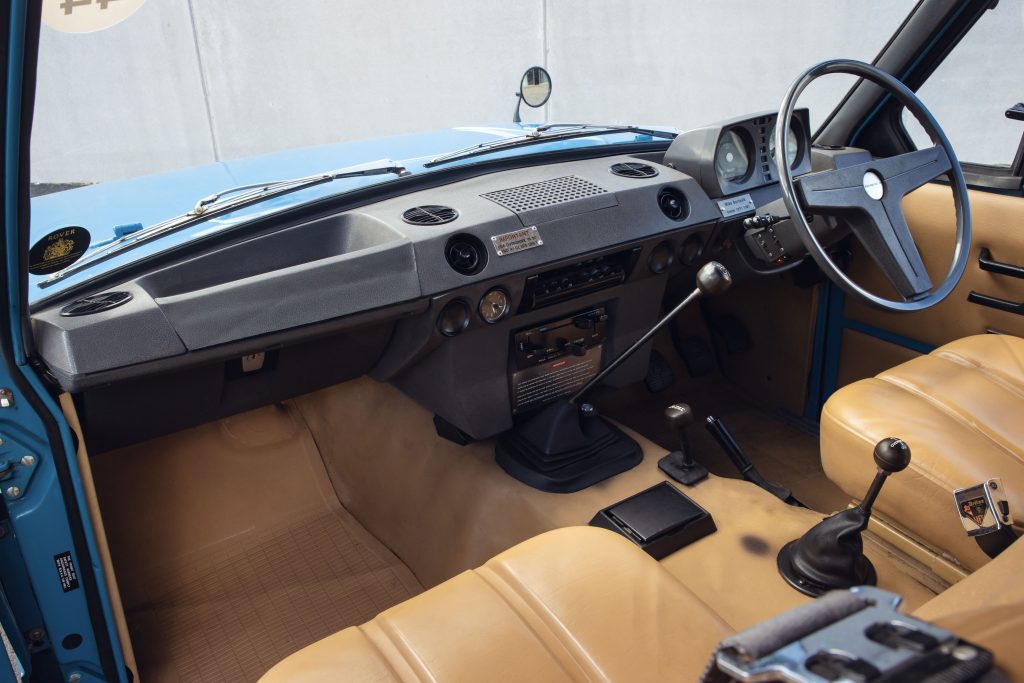 The looks helped, of course, and Spen really got that one right. The exterior design was largely done by Spen and his assistant Gordon Bashford, neither a trained car designer. David Bache, who also penned the Rover SD1, simply finished it off. Spen claimed that he spent 'less than 0.1 per cent' of his time thinking about how his car would look: worryingly typical for the British car industry at the time, but in this case it worked. The design language they hit upon – the clamshell bonnet with castellated corners, the flying roof, the bluff, upright, assertive nose and a fast rear screen angle by the standards of the day – are all still present in varying degrees half a century later on today's range of Range Rovers.
And Lord, those early cars look good now, especially in a seventies shade like Bahama Gold or Tuscan Blue, which now seem tailor-made for bleached-out Instagram filters. Collectors like a good-looking car, but they also like one that's a benchmark or a turning point in motoring history, and an old Range Rover ticks all those boxes. Little wonder that an early one is among the most covetable and collectible of vintage SUVs – even featuring in the 2020 Bull Market report, from Hagerty – particularly (and ironically) if you can find one with that rare plastic trim still intact. In fact they're all pretty rare: like many rediscovered mainstream classics, for years the early three-doors were unloved, left to rot in the corner of a farmyard or chopped about by off-road enthusiasts.
And not that many were made. The Range Rover was launched when the British car industry was at its zenith, but the 1970s saw production halve, the victim of poor products, management and industrial unrest. It's a miracle that the Range Rover made it out of the seventies alive, and maybe fitting that it only really hit its stride in the Thatcher years. It added a four-door body, an automatic gearbox, fuel injection and a diesel engine, and went on sale in America. It took the first-generation car until 1982 to sell its first 100,000 units, but by the time production ended 14 years later in 1996 it sold more than three times that.
Those plastic cabins had long been forgotten. By the end of the '80s the Range Rover had become what it is now: a status symbol. And its significance has grown. There is now a range of Range Rovers, perenially popular and riotously profitable, which supercharged the growth of the modern Jaguar Land Rover group after Tata's purchase of it in 2008, and now support the struggling Jaguar and Land Rover brands in tougher times. The car itself has grown too – witness the latest, Range Rover Fifty – and that process continues with the launch next year of the fifth-generation flagship Range Rover. It will be bigger, more capable, more luxurious and more expensive than ever, and a long, long way from the car Spen modestly showed to the world half a century ago.
Find out how a Range Rover Classic performed in Hagerty's fuel economy challenge