In a tribute to the cars celebrated at Hagerty's Festival of the Unexceptional, Giles Chapman peers into the past of Britain's everyday cars.
The memories I have of the Vauxhall Frontera are not wholly bad ones. In 2002 I used one to tow a trailer-load of rubble and old window frames to the dump (with more rubbish stashed inside this five-door model's considerable hold) and, bearing in mind the cautious nature of the manoeuvres involved, it did the job manfully enough.
How much is your car to insure? Find out in four easy steps.
Get a quote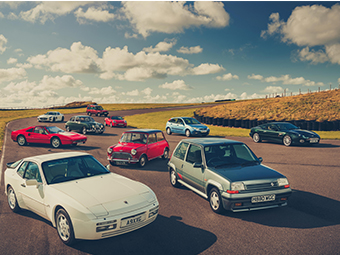 Once unshackled from the Ifor Williams four-wheeler, though, driving the Frontera in normal-car mode was awful. Being bulky, crude and heavy, it was scarily slow – 18 seconds to haul its sorry carcass to 60mph – and flooring it on to a teeming roundabout put heart straight into mouth.
The ride was horribly bouncy in pothole-rich suburbia, while tackling farm tracks above walking pace meant regularly bumping the cranium into the meagre headlining; it would have been better over rough terrain if the ground clearance had been greater, so no experienced farmer would want one unless to pull a horsebox, slowly, over wet grass, was the task in hand.
'Handling', were you to attempt driving in a sporting manner, was awful, although the gutless acceleration was not exactly much of an encouragement to spirited driving anyway.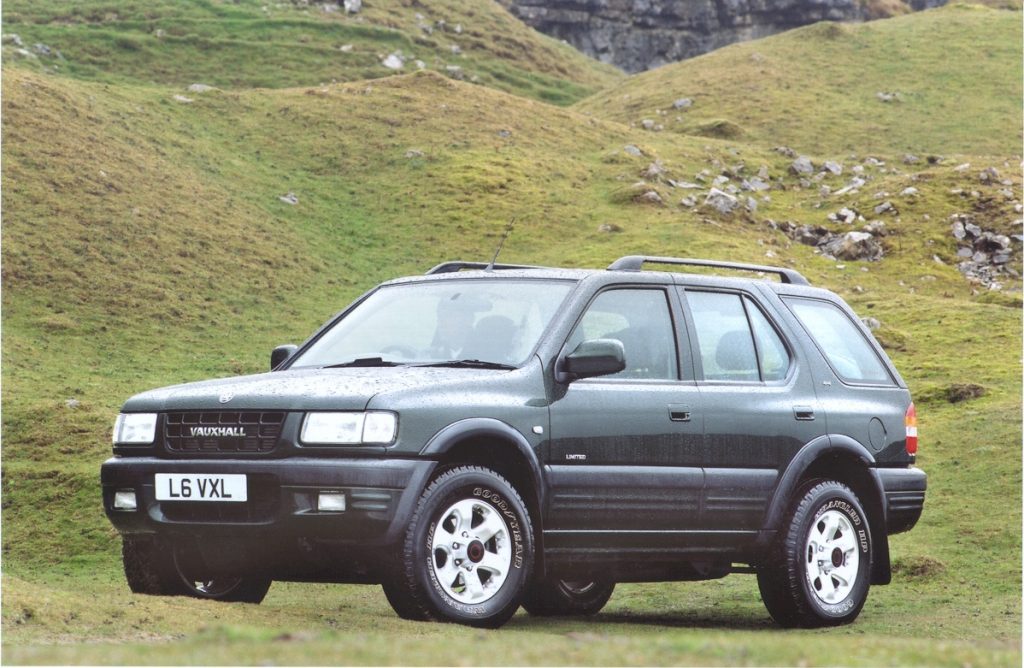 The Frontera was one of a slew of second-rate mid-size 4x4s of the early 1990s all trying desperately to undercut the Land Rover Discovery. You could also pick the Nissan Terrano II or SsangYong Musso for cash-strapped off-roading, although most of them were outshone by the smaller, nimbler, faster and all-round tons better Toyota RAV4 in 1995.
The Frontera, at least, did something to help the British economy. The design originated in Japan in 1989 as the Isuzu MU (for – get this – 'Mysterious Utility'), and was a three- or five-door SUV built straight on to the ladder frame chassis of Isuzu's rough-and-ready four-wheel drive pick-up. The dire ride quality was down to the live axle and rear leaf springs that entailed, although things did improve in 1995 with coil springs at the back.
Vauxhall, after a shortcut way to compete with Land Rover, found space to build the MU in its Luton van factory, had the chassis frame hammered out in Wolverhampton by GKN, and fitted its own engines – 2- or 2.4-litre petrol and a 2.3-litre turbodiesel.
Indeed the MU/Frontera made an incongruous 'world car', for it was built as an Isuzu Amigo or Rodeo in Indiana, USA, while Japanese-made ones were also marketed by Honda, as the Honda Passport. Luton supplied the car to Europe as an Opel and even Australia as a Holden. The chunky proportions and blistered wheelarches surely excited potential punters, along with the spare wheel hung off the back all macho-like, although really put there to boost the cramped interior space.
In 1991, you could get one of these at £13,500, almost two grand less than a Discovery and no waiting list to endure. But there's no such thing as a free (ploughman's) lunch: depreciation was assured and brutal because the cars were unreliable and very heavy on fuel.
The aforesaid RAV4 and then the Land Rover Freelander savaged even the 1998 second-gen Frontera, yet it lingered on until 2004. Today, with less than 3000 still running, they're mercifully rare, but as period pieces from the earliest SUV craze, the unsophisticated charm factor has something going for it.