Hannah Gordon says that she started spannering on cars from the age of 10, helping out at her local garage. But she warns that there will be a skills shortage in the motor industry if young people show no interest in developing technical skills.
Gordon is more than doing her bit to spread the word though, vlogging her exploits with a Porsche 996 project car that cost only £4000, and sharing what it's like to restore a badly-repaired MGB that was a gift for her father, while improving her own skills ready for the surge in electric vehicles.
How much is your car to insure? Find out in four easy steps.
Get a quote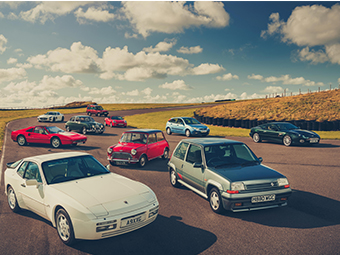 Hagerty spoke to Gordon in our most recent livestream, which kicks off with discovering a little more about that low-budget 996, and why they're not as tricky to work on as the model's reputation might have you believe. Consider it inspiration for getting into your dream car for less money too – provided you're happy to put in the work.
The discussion then moves onto Gordon's role in breaking down barriers for women and younger people getting into the automotive industry. It's a subject that's taking on particular importance with a growing skills shortage, and a gap in education that doesn't encourage school-age kids to head towards technical careers – whether older vehicles or the very latest electric cars.
Gordon and regular Hagerty host James Batchelor then move on to customer service, cars without MOTs post-COVID, and then that 1979 MGB GT – which turned into rather more of a project than expected. It's still not finished, but there are some interesting plans in the works, including a full drivetrain from a Mazda MX-5.
Want to know more? You can of course follow Gordon on social media too, at @femalemechanic1 on Twitter and on the Female Mechanic YouTube channel. And don't forget to follow Hagerty UK while you're at it, and join the conversation on our Facebook, Twitter and Instagram feeds.
Also read
Everything you need to know about oil for your classic car
How StarterMotor inspires the next generation of car enthusiasts
The secret cars of Ford