Do you know what you're putting in your engine? Whether for combustion or lubrication the right fluids are vital, and that was the subject of our latest Facebook livestream with Guy Lachlan, Managing Director of Fuzz Townshend's Classic Oils.
We all know we should be changing our cars' oil at regular intervals to preserve its health and extend its life. But how often does that need to happen, and which oil is best for a given application? Is there, for instance, any truth to rumours that warn against using synthetic oil in the engine of an older car?
How much is your car to insure? Find out in four easy steps.
Get a quote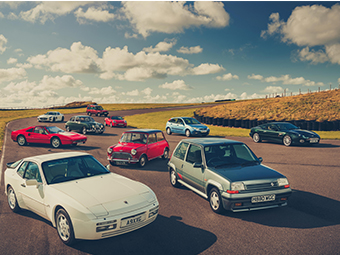 Regular Hagerty host James Batchelor dicusses this with Lachlan and more, including one of the hot topics of the classic car world right now: the impending switch from E5 unleaded to E10 with its greater ethanol concentration.
We've been warned that even many modern classics well into the 2000s could be affected, and much older cars have already struggled with existing quantities of ethanol. We discuss with Lachlan what the switch could mean for motorists, and how you can protect your pride and joy from possible harm.
Fuzz Townshend's Classic Oils is based at Bicester Heritage, so if you missed your opportunity to ask Lachlan any questions during our livestream, you may still have a chance to delve deeper into the world of oils when the site next opens its doors for a public event.
In the meantime, make sure to follow us on Facebook for future livestreams with people from the automotive world.
Also read
Things to know when changing your spark plugs | DIY
Wax on, wax off: Protecting your paintwork after cleaning and polishing
Top five Dinky Toys die-cast cars