If you like the sound of buying a Porsche 944 for £1000, running it for 20,000 miles, taking in a few track days along the way, then selling it for more than you paid for it, stick around to hear my confessions from years of cheapskate driving.
I call cheapskate driving JAMM: Just About Managing Motoring. Sometimes I'll also refer to it as Classic Car Bangernomics. The 'Bangernomics' tag is really copyright of one James Ruppert, the motoring writer who coined the phrase around the philosophy of cheap – and frequently cheerful – motoring. I just added the classic car bit. I suppose in my case, it should really be Porsche Bangernomics, because that's what I've been doing for the past 20-years: running and driving a variety Porsches, without it costing a fortune and without incurring any depreciation.
How much is your car to insure? Find out in four easy steps.
Get a quote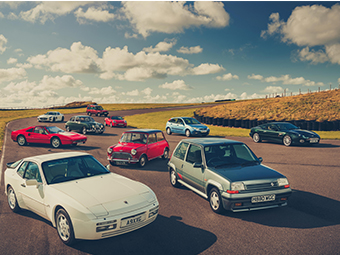 Regardless of the brand you pick, the fundamentals apply to any interesting car you might like to roll the dice on. Spend as little as possible on buying and running a car and if you play your cards right, when the time comes to move on the whole experience will have been cost-neutral. Sometimes you might even make a little profit.
Of course for most folk, it's a complete anathema, but most folk don't aspire to owning a special car – cheap, expensive, or otherwise. Most folk are content to trundle along, leasing their cars and happily trading them in every three years, the monthly PCP cost just another outgoing. They are as attached to them as they are the washing machine. And in some respects, I envy them. But there is another way.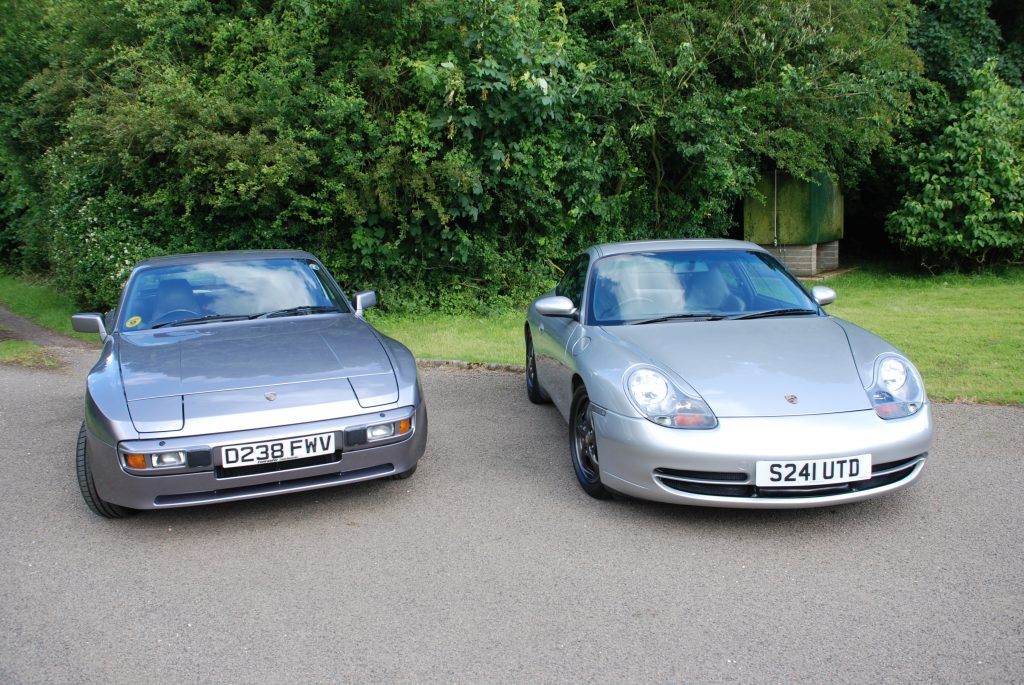 Our relationship with cars – yours and mine – is rather more complicated. I want something interesting that that won't lose me money. I've tried depreciation and I didn't like it, and every time I try something modern I get bored very quickly. It is possible not to be shackled to something dull and you don't have to pay megabucks. Hell, back before the classic car market went mad, I ran a Carrera 3.2 and a 944 for under £15,000. And before you ask, yes, that sum of money was for the pair of them. The Carrera was the garage queen and the 944 the daily driver.
So for me, as we've established, it's Porsches. But the principles apply to your marque of choice. I've had 15 or more (not quite sure) and I've never paid more than £13,000 – the £13k being for a 996 Carrera 2. I am the Porsche cheapskate, the sort that's never been to a Porsche Centre, the sort that cruises the classifieds and lurks on eBay and AutoTrader. The sort that's happy to take a punt, isn't obsessed with mileage and provenance, and can wield a spanner when required.
The 996 has recently gone, the £13k I paid turned into a £15,500 sale, after four years. That's one of the tricks of this game. Buy when depreciation has bottomed out, which in the case of the 996 it most certainly has. Trundling around in a cheapo Porsche is kind of beating the system. Equally there is an element of virtue out of necessity, in that I can't really afford much else. Or, I'm just too tight.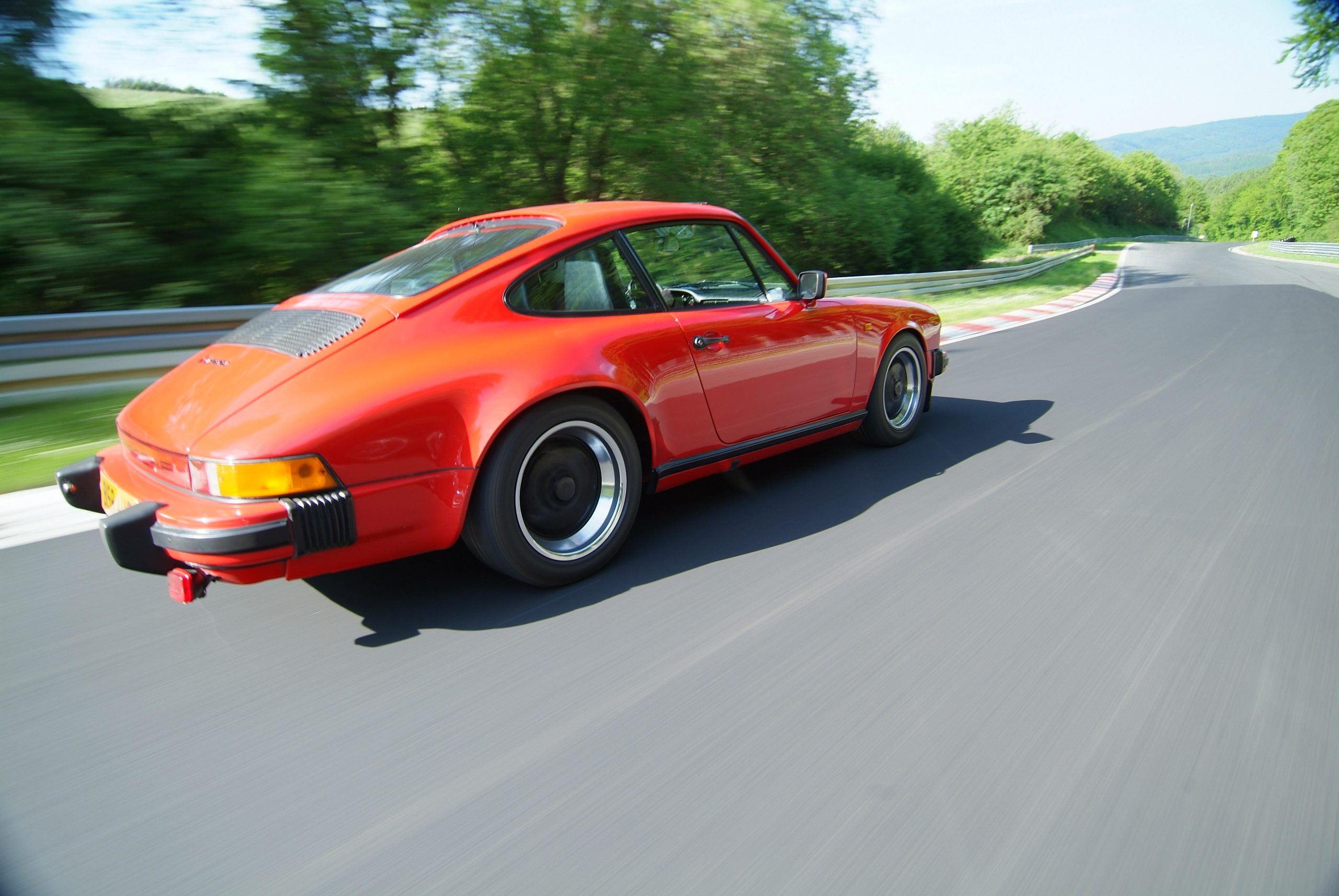 None of my Porkers have ever been perfect examples. But for me that's not the point. I don't want perfect because I wouldn't use perfect. The day I bought an Air Chamber (on eBay, obviously) for my Carrera 3.2, was the day I knew I had crossed a line. Once your car is as good as trapped in an inflated bubble, then just the hassle of removal means you rarely use it.
My number one rule of thumb to be a content cheapskate is absolutely no rust. If a car's solid, then maintenance becomes a simple case of remove and renew. Rot will only lead two two things happening: big bills and lots of time off the road.
The next tip is simple – get stuck in. I enjoy tinkering, servicing, improving and making good. I'm not scared of a bit of cosmetic work or light mechanical work. It's surprising how easy modern classics are to work on. An early Boxster, known as the 986, or equivalent 911 (the 996) can be dismantled pretty quickly, thanks to modular design. Whip off the front and rear aprons and you've got unhindered access to all the radiators at the front and easy access to the exhaust system at the rear. Assuming all the fixings are not welded with rust, replacement is well within the skill set of most budding spannerists.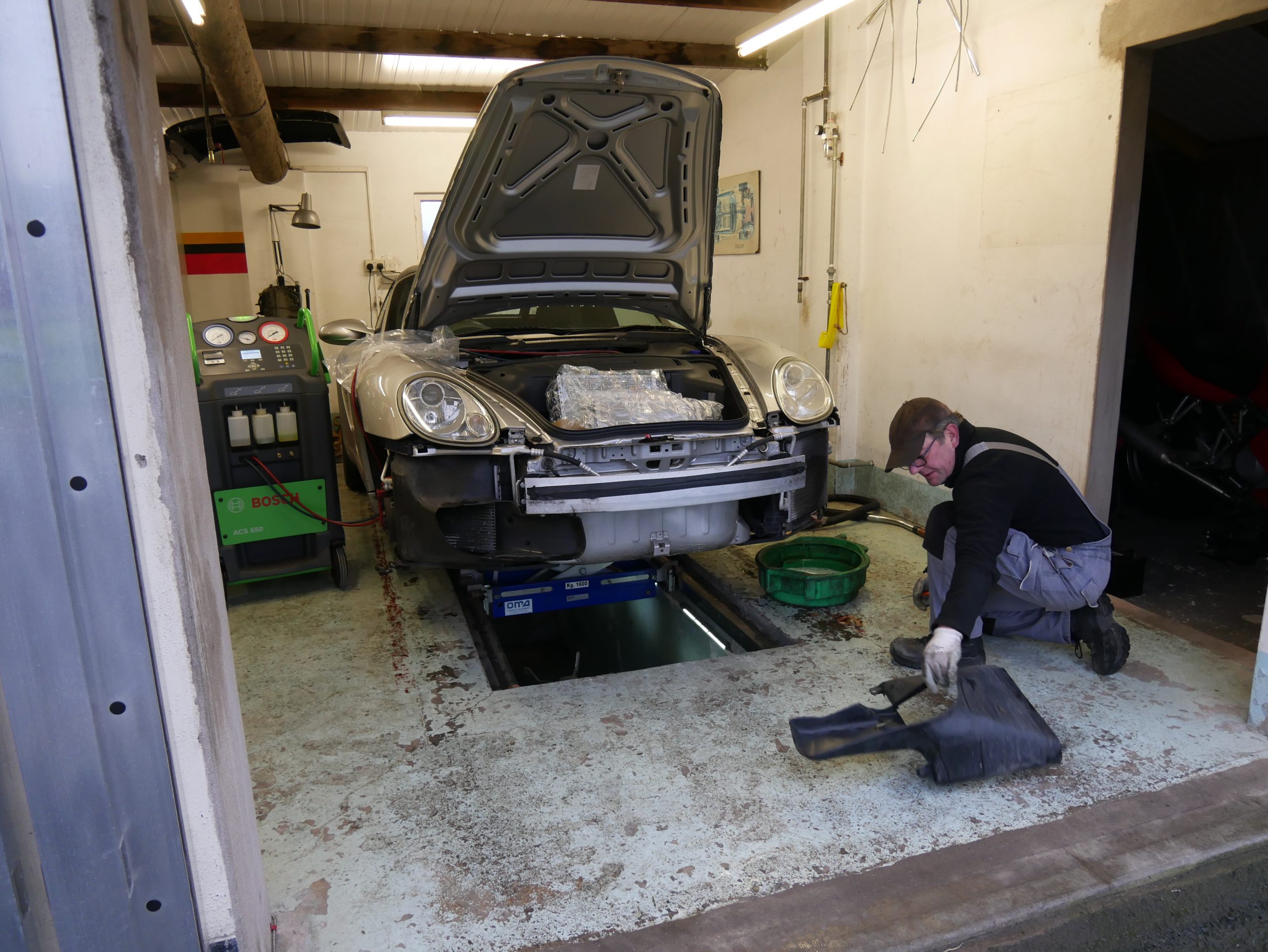 Further tried and trusted approaches for cheapskate contentment may seem palm-to-forehead obvious, but often it takes a degree of belief to follow in my footsteps. For example, don't take your keenly priced machine to a main dealer for servicing and bodywork repairs because that's most likely where the labour rate and parts prices will be highest. Whatever it is you want to fix, someone will have been there before you and posted their experience on YouTube, or your favourite marque forum. Again, it comes down to carving out a little time, rolling up your sleeves and giving it a go.
Keep your eyes and search engines open and prohibitive parts prices can be a thing of the past. One car enthusiast's surplus is another's 'just what I've been looking for.' Wear and tear items like brake discs and pads are an easy buy. Research all the original equipment parts manufacturers for your model. It's amazing how many options there are and how cheap they can be compared to franchise prices. Don't be too afraid of pattern parts either. Reputable brands, such as German suspension component manufacturer, Meyle, produce arms. Continental, Bosch, Mahle and many more can provide what you need at competitive prices. Sometimes these parts are not only the equal of what a car maker will sell you, they're better, for example where an original design weakness has been addressed with engineering improvements.
A helpful money-saving exercise is to sign up to all the parts suppliers that are applicable to your car. Yes, they will bombard you with emails, but quite often you'll get a deal that's too good to miss. Freshly landed in my inbox, Euro Car Parts has got 45 per cent off 996 suspension arms and a deal on Brembo discs, that makes new discs front and rear come in at under £400, the same for suspension 'coffin' arms. That's small beer for a braking and suspension refresh.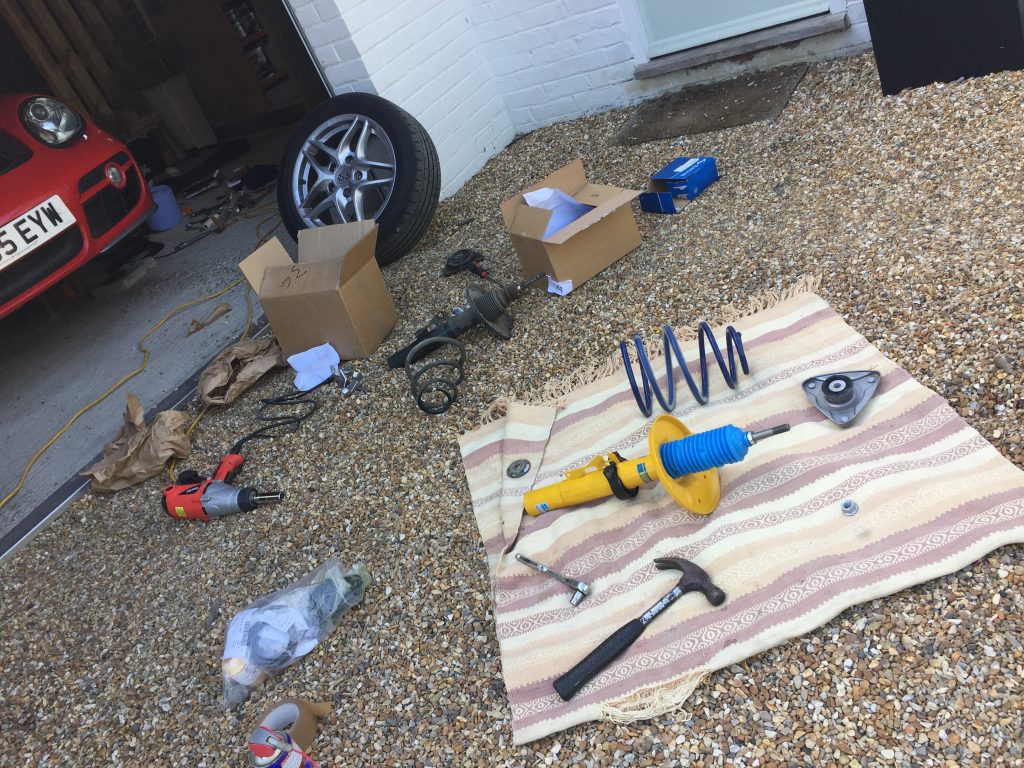 Next comes the heartland of cheapskate motoring: secondhand parts. Breakers yards can be good for this, and are all over eBay and Facebook. You may find a lightly used exhaust system, offloaded because someone has replaced it with a sports system. Or maybe suspension components have been replaced with coilovers. Been there, bought those used parts, and very happy, thank you.
That's pretty much how I ran my 996. When something needed replacing, I hit Google or eBay. From coil packs to wheels to air-con rads and that aforementioned exhaust system and suspension. And if I couldn't fit them myself, then my local specialist could.
Oh, I should be clear at this stage – that's not my local Porsche specialist. In my neck of the woods, they are few and far between. Instead I found great garages run by folk that can fix everything from a tractor to, well, a Porsche. Barry, the boss of my local go-to garage (Cowhams in Fressingfield, Suffolk) runs a 997 and spanners it himself, while senior mechanic, Phil, is currently grafting a classic Beetle body onto a Boxster chassis. They are car enthusiasts through and through, and offer an hourly labour rate that's half that of a specialist.
If you do take the plunge, the best deals on cars are likely to be had privately. That means there won't be a dealer to take the car back to should it malfunction. And while it hasn't always gone swimmingly for me, I've never been truly burnt. I don't mind admitting that I have 'moved' a couple of cars on pretty quickly, but largely, cheapskate motoring has served me well.
My first 944, since sold, cost me £3500 and is still on the road locally 20-years on. Then there was a 944S with a blown engine, that I replaced. Next came a Cat D 944 (Cat D means an insurer decided that the repair to value ratio meant it would be cheaper to give me a settlement than pay to have it fixed), that I happily sold to friend after he'd borrowed it and didn't want to give it back. And how could I forget the the 968 Club Sport that required a fair bit of cosmetic work, after it had been vandalised.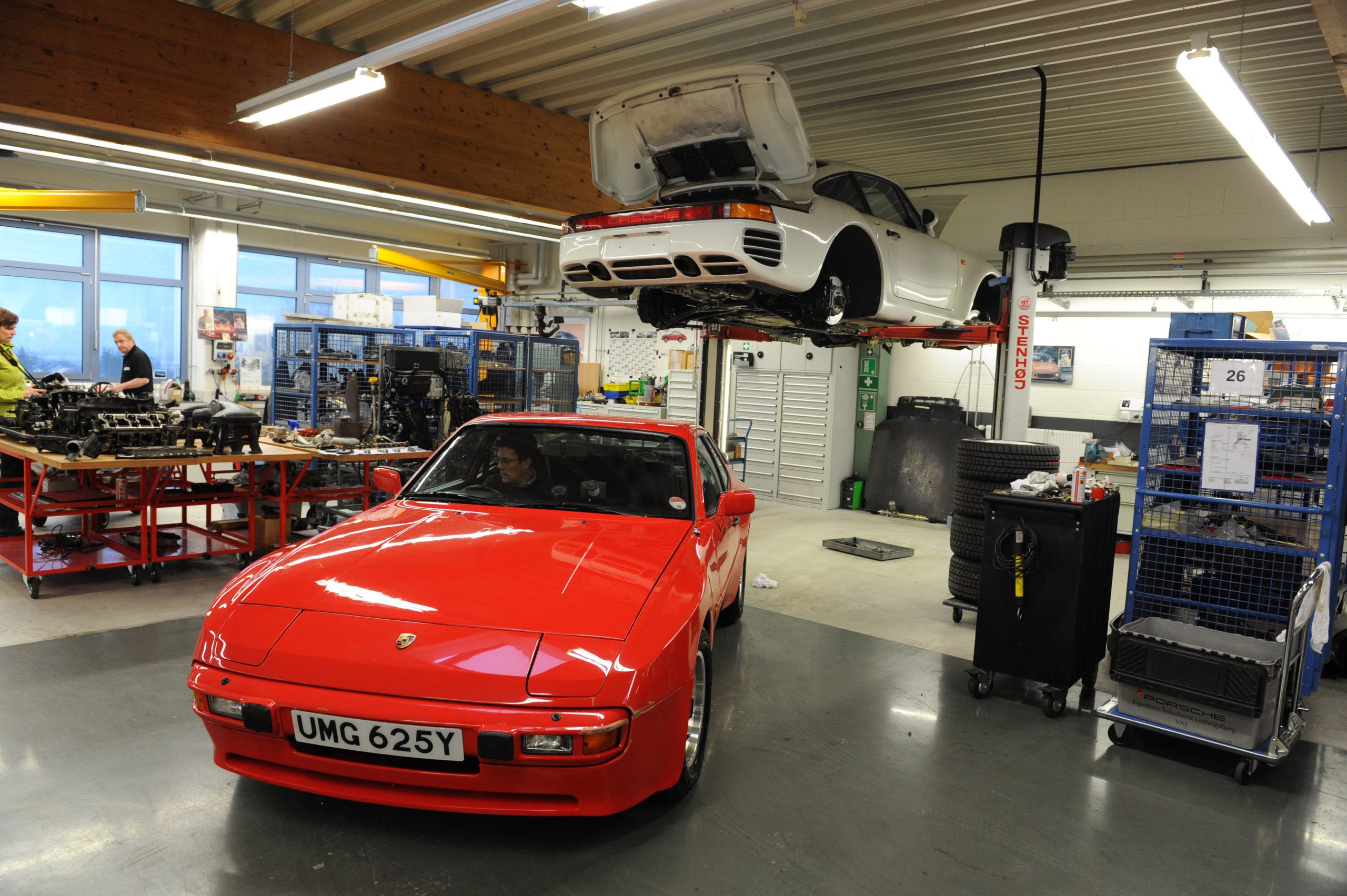 My favourite cheapo Porsche? The one I bought on eBay unseen, on my birthday one year. A lovely but leggy, original Zermatt Silver 944 Lux, with factory Fuchs wheels. Most buyers would be deterred by its mileage – it had 230,000 miles on the clock – but with the price struggling to get past £1000, I sensed a deal and won with a cheeky last-minute bid. The subsequent birthday beers and curry tasted all the better, and the car wasn't bad either. It romped on to 250,000 miles, with a few track days along the way, before I sold it to another motoring scribbler.
And while I'm between Porsches at the moment, I've applied the principle to the latest in a long line of Mazda MX-5s. This time a Mk3, with 165,000-miles and counting, still going strong and costing all of £1000 (right place, right time), nearly four years ago. It's my daily driver and fully lives up to the Japanese car reliability stereotype. More than anything, it suggests that cars just like to be used.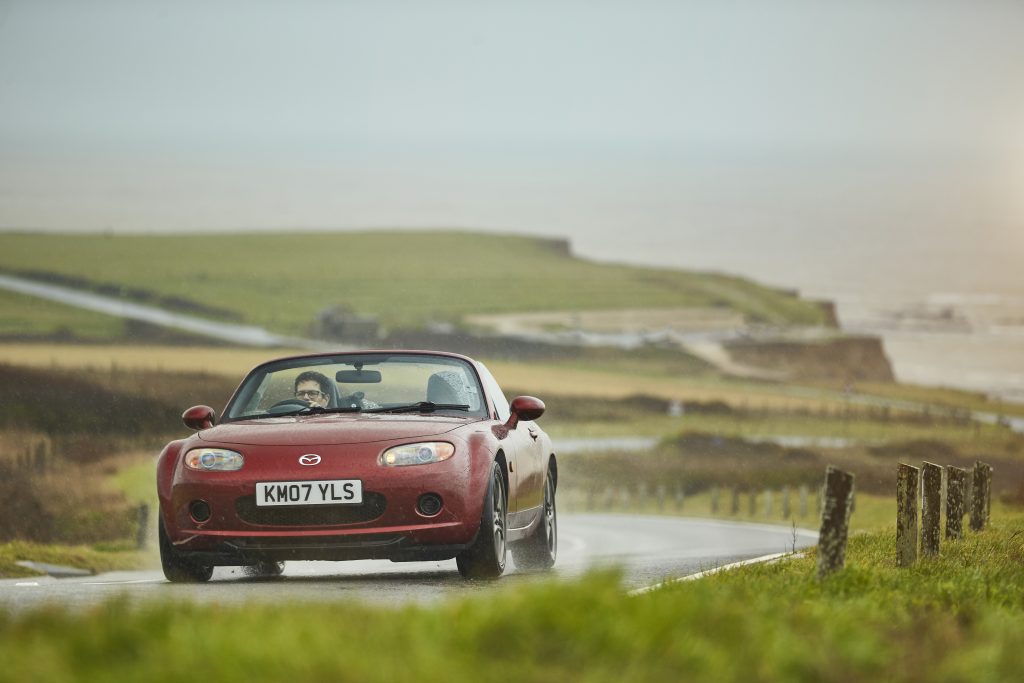 Getting back to Porsches, I've never owned a Boxster, despite talking it up over the years and seeing the likes of Hagerty doing much the same (if you haven't, read the 2022 Bull Market List), but this is the year I will right that wrong. For a cheapskate JAMM/Porschephile/Bangernomics disciple, like myself, that's going to be fun, with potentially rich pickings. I will report back here.
Finally, if all this sounds a bit smug, evangelical even, then it's not meant to be. And I don't spend every waking hour underneath a car. That's just dull. Most of the time I'm driving them. Which is kind of the whole point. Down at this end of the market, you don't need to be precious.
If you haven't already given it a try, have a go – it's liberating. If you have, then tell me and the Hagerty Community all about it, below.
Read more
Buying Guide: Porsche 944 coupé (1982 – 1992)
Our Classics: 1967 Porsche 912
After 25 years, the 996 Porsche 911 has come of age