Pity the Porsche 996. While other Porsches are castigated for not being a 911, the 996 perversely gets it in the neck for being exactly that. Its crime? For being the 'new' 911, the 911 that Porsche had to build in order to survive.
It was, if you like, Porsche's difficult second album. From the 911's inception in 1965 right through to 1995, Porsche had effectively re-mixed the 911 concept in a serious of evolutions, culminating with the 993. The 996, launched at the Los Angeles motor show in 1997, was the revolution that had to happen. And the purists didn't like it.
How much is your car to insure? Find out in four easy steps.
Get a quote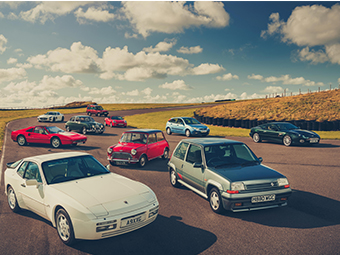 They didn't like the fact that it was water-cooled, they didn't like the fact that it shared its modular construction and numerous parts with the Boxster and, over time, they really didn't like the fact that the 'new' 911 (like the Boxster) appealed to a far broader customer base.
We've been here before with the 911. The 964 fell in to disrepute and decrepitude, its reputation tarnished by multiple oil leaks that plagued early cars. Fixes were engineered, but it took a long time for the 964 to recover, its renaissance probably dragged along by the re-emergence of the 964 RS and more recently, arguably, the impact of Singer choosing to base its reimagined Porsches around the 964.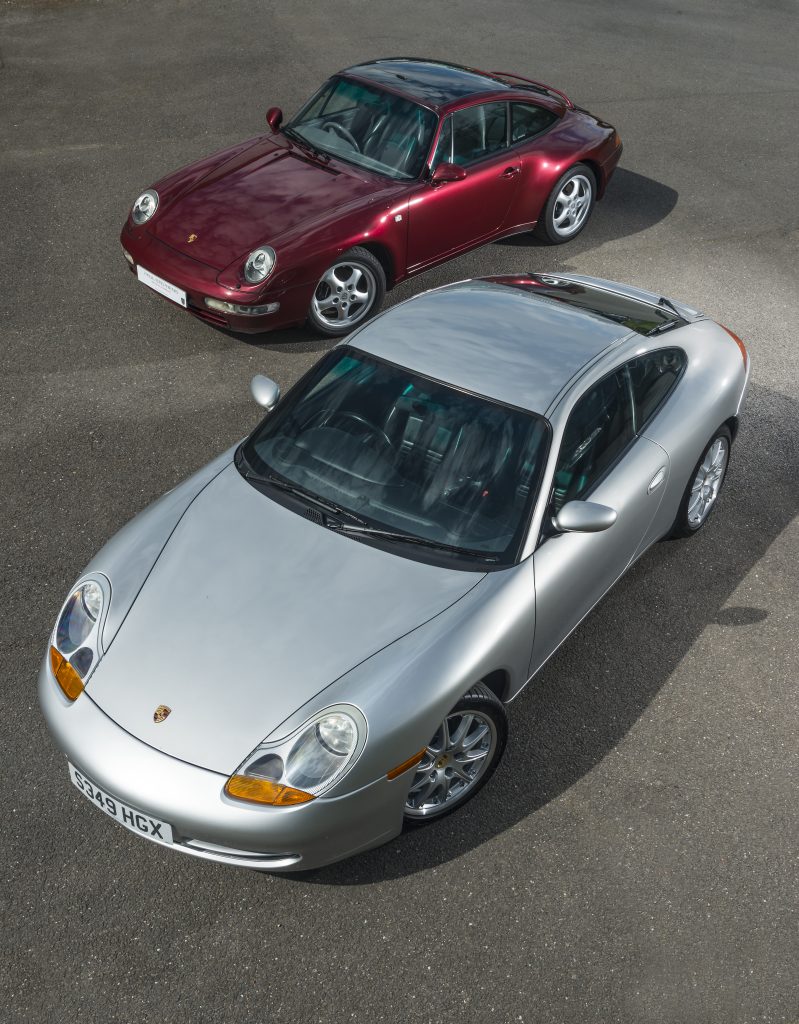 But the plain fact is the 996 was – no, is – a better car than the air-cooled 993 that it replaced, in every respect bar those that are largely subjective. I am not alone in making such a statement. In 1998, the 996 Carrera 2 won Evo magazine's prestigious and (still) influential Car the Year award, and within the rationale was this telling line: "You would have to be perverse to declare that the old car was better."
I was one of those 911 virgins. With no air-cooled 911 prejudice – sorry, experience (although I soon made up for that and am fond of them too) – the 996 was the first 911 I ever drove, in 1999. I was blown away. Dynamically it was like nothing I had ever experienced before and I made the most of my week behind the wheel, including a return run to the Nürburgring all within a 24-hour window.
This was a car that I knew that I would have to own in the future. Indeed, it would be fair to say that it had quite a profound effect on me. It was a long time coming, but I finally – thanks to a small windfall – bought a basic Carrera 2 in 2015 and ran it for five happy years. And I'm not the only motoring scribbler to have made such a 996 purchase. Heck, I even I made a modest profit, when I came to sell it last year.
If, in 1999, you had told me that the 996 was going to fall from grace so drastically, from car of the year winner to the point where today more than £30,000 can separate a 996 Carrera 2 and 993 Carrera 2, I would have considered you one cylinder short of the full flat-six.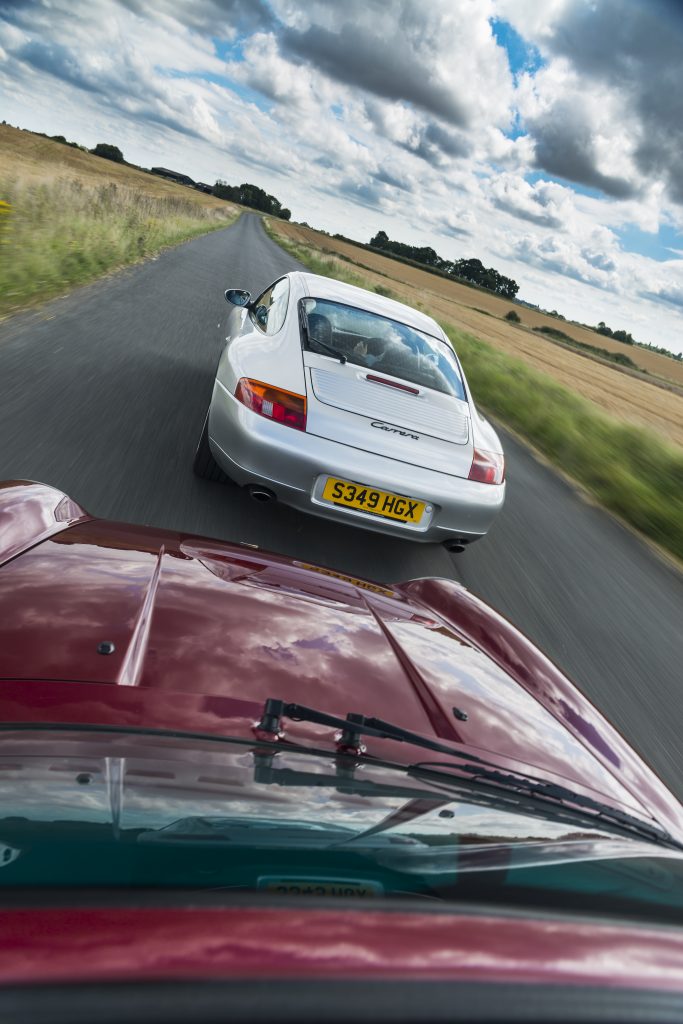 It was the first mass-produced 911, or should that be the first 911 that was designed to be mass produced, thanks to the arrival of Wendelin Wiedeking, the executive credited with saving Porsche by introducing Toyota development and manufacturing processes. That wider customer base was attracted by a car that no longer had the associated baggage of 911 quirkiness, machismo and a required deep understanding of the laws of physics. They saw a sports car, that came in all sorts of guises, that would be perfectly drivable and practical in everyday use.
And it worked. With more than 175,000 built, sales more than doubled the 993's. But some Porsche fans didn't feel comfortable seeing so many on the road. And then there were the 'issues.' A handful of exploding engines did for the 996's reliability and reputation. In turn, a whole micro industry of fixes and snake oil sprung up. It's a subject for another story, but all the engines that were ever going to blow up have now probably done so, and the 'fixes' that are worthwhile are easily retro-fitted during bouts of routine maintenance.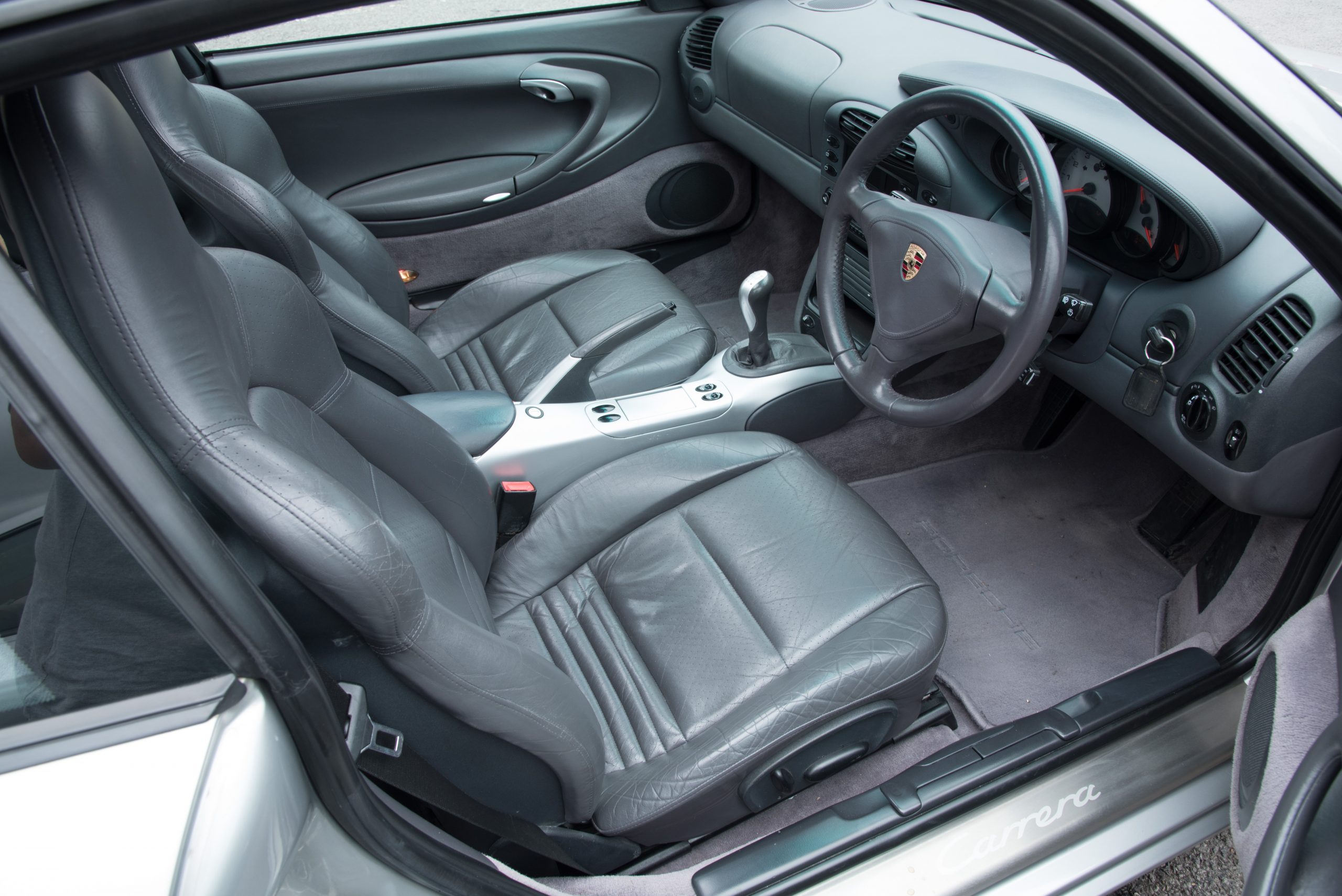 All of this has kept the 996 in the doldrums, but that is starting to change. It's a 911 after all, and as surely as night follows day it will have its time in the sun. Not every 996, obviously. The Targas and the Cabs and Tiptronics have an appeal, as do the 4s in narrow and wide-body form. Oh, and we're not really counting the GT cars here, although the 996 GT3 is still arguably undervalued.
So which 996? As is often the case, it has to be the simplest specification, the one that attracted praise originally, and that's the standard Carrera 2. Preferably in the silver paint that was its signature colour at the time of being launched, and the earlier the better, so a 3.4-litre version with a six-speed manual gearbox. You probably think that there are loads of these around, but actually, there aren't. Don't believe me? Hit the classifieds and once you've sifted through all the other variants, the penny will drop. The basic, manual 996 C2 is a rare car.
The 996 C2 is the right modern Porsche for petrolheads. It is the lightest water-cooled 911, lighter than even than a 996 GT3 – 1320kg versus 1350kg – and lighter than the 993 C2. Yes, really. It is largely free of electronic chassis controls and gizmos, the '98-2000 cars having just a basic traction control system and even a cable actuated throttle. In other words, despite what some may imagine, it offers an analogue driving experience.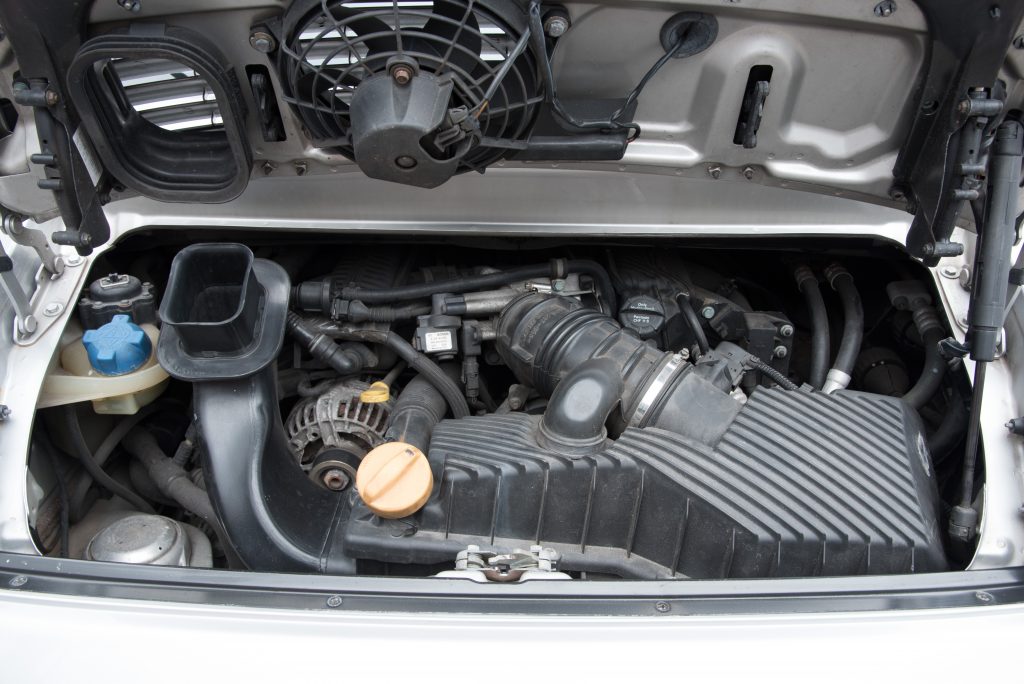 The 3.4-litre engine is just fab-u-lous darling, mixing torque and revs to produce a more than adequate 300bhp. Many hot hatches have that sort of power these days, but they don't have the soundtrack. It's still fast, achieving 0-60mph in 4.5 seconds and going on to near-as-dammit 180mph. In fact, as Autocar discovered, a Carrera C2 will pip a 996 GT3 to 60mph and be right with it to 100mph, each getting there in 10.9sec. Sure, the GT3 Mezger engine has an extra 60bhp, but an additional 30kg and drag-generating aero kit works against it.
Talking of aero kit, the GT3's bodywork additions were a 996 option before the GT3 was launched. And if you want your Carrera 2 to handle like a track star GT3, then all the bits are easy to find and fit.
But having said that, when you do track down an early 996 C2, you will find that the equally early adopters were quite enthusiastic with the options. Uprated 'MO30' suspension, with 18-inch Turbo twist wheels and a limited-slip differential, plus hard-backed Sports seats, were desirable options and worth holding out for. That said there is a certain basic charm to be had with a bog-standard C2 on 17s.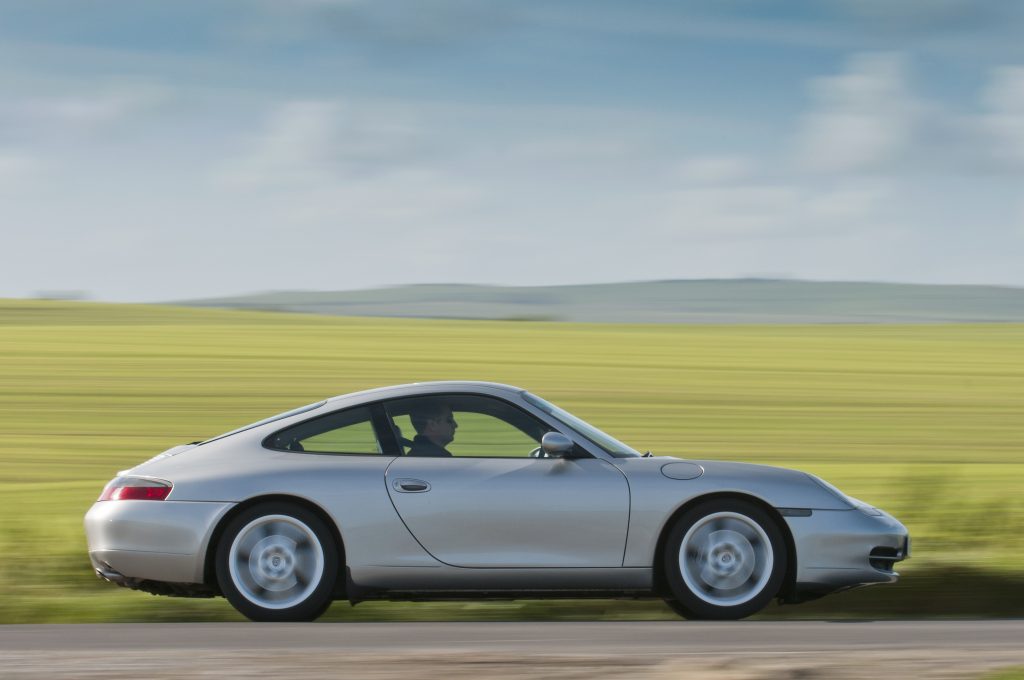 And to drive? Oh my, just sublime. Unlike so many German cars or indeed modern sports cars full-stop, the 996 C2 is just perfect on Britpop roads. Crucially it's the right size (modern 911s are too big) and the suspension works efficiently, flowing and dancing with the undulations and ragged topography. Porsche's engineers settled on a ride and handling balance that has seemingly been lost on modern sports cars with 20-inch wheels and iron-fist damping. You can drive a C2 up to its limit and then just hold it there, revelling in the feedback from the steering and animated chassis. Back in the 996's day, the only contemporary that could keep up with a well driven C2 on a Brit B-road was a Subaru Impreza. A 993 C2 wouldn't have seen which way it went, then or now.
So don't dither. The 996 C2 boat is about to leave the harbour. The ever-reliable Hagerty Price Guide puts a 1999, 996 C2 at £18,600 in condition 2, which is to say a very tidy, original and well-presented example of the type. It's been holding steady for a couple of years, but John Mayhead, Editor of the Hagerty Price Guide, feels change is coming: "The 996 C2 fits the description of Hagerty's ideal starter classic," says Mayhead. "Good performance, a prestige manufacturer, and values are reasonable compared to many other 911 models. Given the trajectory of the 964 and the 993, values of the 996 are unlikely to drop and Hagerty forecasts they will continue to rise steadily."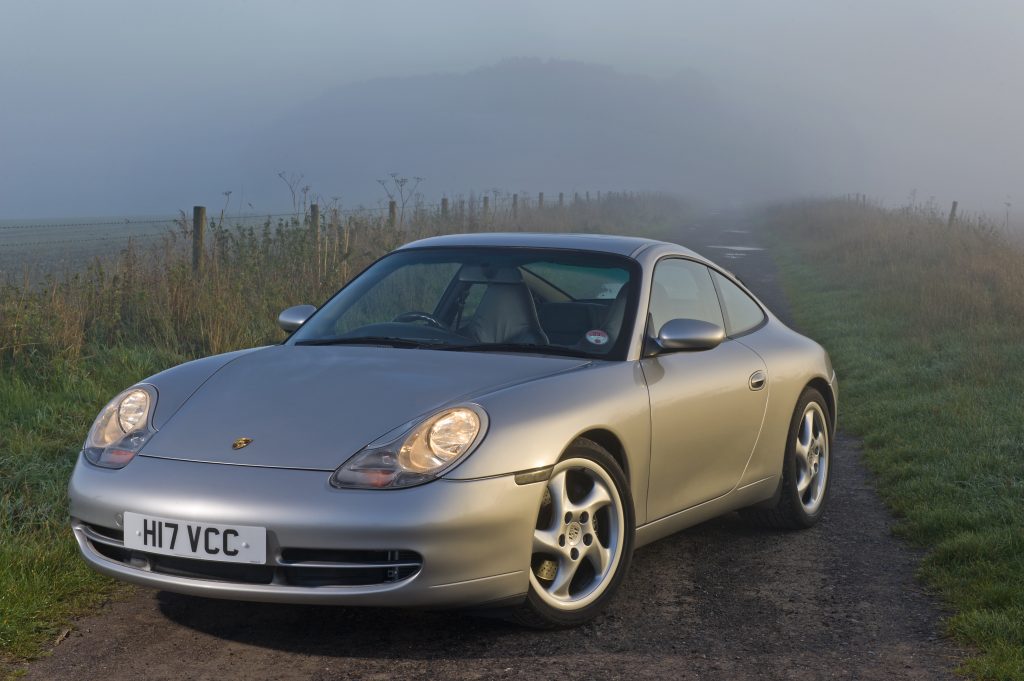 A 1998 993 C2 in similar condition will set you back £48,500. Near as makes no odds, that's a £30,000 difference. It's unlikely the 996 C2 will never reach such dizzying heights, but that's a good thing, surely? You'll probably be less precious about driving it and enjoying it as much as possible.
Specialist car dealers are already starting to raise the price of 996 stock beyond £20,000. Yet away from forecourts and showrooms, there's still no shortage of considerably cheaper cars still out there.
If you owned one of these from new, perhaps you already knew all of this. That despite what people may say, Porsche created a terrific sports car. If you haven't, then we'd suggest that, after 25 years, this would be as good a time as any to get to know the car that helped save Porsche.
Read more
Rematch: Porsche 911 Carrera vs 944 Turbo
Porsche: Benchmark on the road and in the market
The shifting history of Porsche's PDK transmission