What have you held onto as mementos from decades gone by? Some prized C90 mix tapes? A Sony Mega Bass Walkman? Perhaps a power suit with the shoulder pads secured and sleeves still rolled up? Maybe skiing sunglasses with leather winglets, or a parachute-fabric tracksuit for jazzercize or a spot of body popping? If you've kept any of these tokens of the 1980s and 1990s, then RADwood is the car show for you.
Returning to the UK for the first time since 2019 [Full FAQs below!], RADwood transports visitors back to the days of Top Gun (the original, okay), Beverley Hills Cop, Ghostbusters, The Karate Kid and The Blues Brothers. It's a celebration of the cars, and the popular culture, that marked out the 1980s and 1990s as two of the most vibrant decades in recent memory.
Founded in America in 2017, by podcasters Art Cervantes and Warren Madsen, RADwood began as a show with 150 cars and 500 people, and has never looked back. For 2022, like Marty McFly travelling through time, RADwood UK will be bringing those two decades back to life, when it lands ­– with a splash of eye-popping fluorescence – at Bicester Heritage, on 20 August.
The criteria encouraged for the cars shared at RADwood events is simple. They need to have been registered in the '80s or '90s, and should loosely fit with the 'greed is good' theme that permeated those decades, where drivers aspired to own hot hatchbacks, sports saloons, sports cars, supercars, luxury cars and 4x4s. Authenticity and originality count for much, but period-correct modifications are also welcomed ­– think Dimma, Zender, Tickford or Irmscher makeovers; BBS, O.Z. and TSW alloys; maybe even an original turbo conversion by the likes of Turbo Technics, Brodie Britain Racing or Courtenay.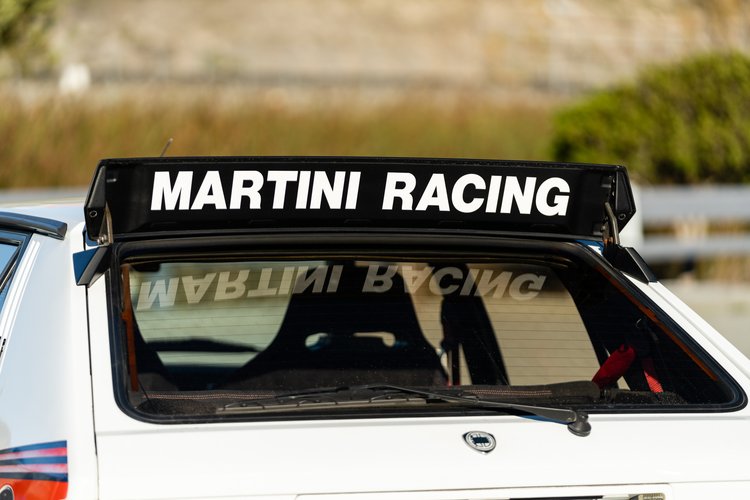 So whether it's an original 1985 Toyota MR2, a mint, Wayne Cherry-designed Vauxhall Calibra, a feisty Ford Fiesta RS Turbo or one of the many other turbocharged road rockets that proliferated through the '80s, it will be welcome to RADwood. And if it's still more exotic – a Ferrari F40 or Porsche 959, perhaps, or an Audi RS2 or TVR Griffith – well, come on down to Bicester Heritage too.
And for all our friends on two wheels, come out and play too. We'd welcome a mint Honda RC30 or out-there Moko Powa D10, or whatever '80s or '90s machine you can swing a leg over.
As special as the cars and motorcycles are, it's their owners and their stories that make up a large part of any event, and RADwood is no different. Actually, it is a little different, because visitors are actively encouraged to dress to complement their era of car. We'll be giving out prizes, and everything.
Talking of prizes, that reminds us. There will be 50 places for a show and shine contest, with awards including prizes fo the Most Awesome 80s Sports, Most Awesome 80s Saloon or Estate, Most Awesome 90s Sports, Most Awesome 90s Saloon or Estate and – drum roll please… – RADest Car of the Show.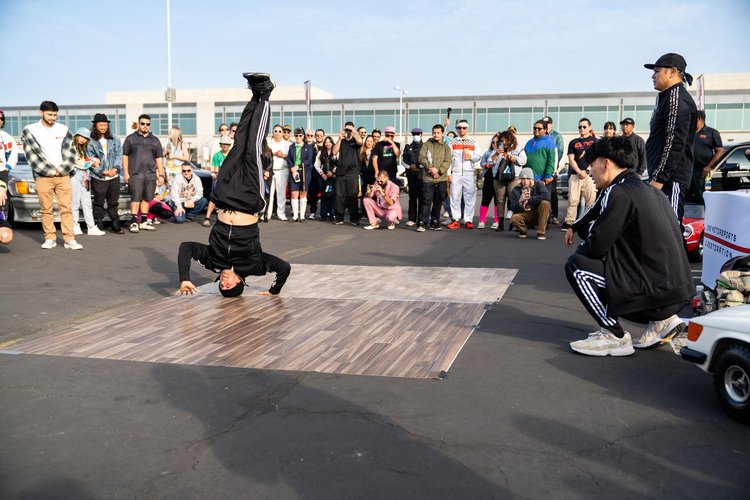 It's also different because we'll have banging '80s and '90s tunes, courtesy of Andy Bush, host of Absolute Radio's Hometime show. There will be BMX bandits – well, riders performing tricks. And if you used to have your name at the top of the scoreboards on Sega Rally, Outrun or Street Fighter, it's time to see if you've still got the moves, as period-correct arcade cabinets (no need to bring change – they're free!) will be ready for gamers to give it their all.
So, if you did keep that Walkman, still have an original John McEnroe-endorsed Sergio Tacchini polo shirt, and have been waiting for a special occasion to slip into an original pair of Nike Air Flight high-top trainers, this your (RADwood) moment. Jot it down in your Filofax calendar.
Here's what else you need to know about one of 2022's hottest car shows.
When is RADwood 2022?
The date for your Filofax calendar is Saturday, 20 August.
Where is RADwood being held?
RADwood 2022 will be making itself at home at Bicester Heritage, in Oxfordshire. (Got a sat nav or maps app? Stick OX26 5HA in for directions.) The gates open at 11am. This automotive hub is arguably Britain's best spot for petrol heads of all persuasions, with not only events like RADwood but a rich and diverse mix of automotive specialists within its beautifully maintained campus.
How do I enter my car or motorbike for RADwood 2022?
Simple! RADwood is open to any aspirational car of the '80s and '90s. Just buy a ticket by following this link to the Radwood page on Eventbrite, bring your car (and your period-correct attire!) and seek out a parking spot you like the look of. And if you think your car is truly concours class, why not enter the Show n' Shine class? We'll be giving away prizes for the cars that best impress our judges – including an overall RADest car of the event!
How much does a ticket cost?
For RADwood, much like our other fab event, the Hagerty Festival of the Unexceptional, we will be charging £20 per vehicle. (Tickets are available to buy via this link.) That allows entry for up to seven people of any age – for example, anyone coming with a seven-seat T124 Mercedes estate with rear-facing seats.
Are children welcome?
Absolutely. RADwood is very much a family event, and a great opportunity to show your kids prime examples of the kind of cool cars that used to roam our roads.
Where can I buy a ticket for RADwood?
Click this link to jump to Eventbrite, our ticketing partner.
Are motorcycles welcome?
Yes! Pull on those leathers, swing a leg over your steed and get yourself down to RADwood. The tickets are the same as car tickets.
Is period-correct dress encouraged?
We strongly encourage all visitors to RADwood 2022 to rummage through their wardrobe, or borrow their parents' clothes, and get the '80s and '90s look. Complement your car with characters and be the talk of town.
What attractions will there be?
What? Are the cars and bikes not enough? Only joking. We'll take good care of you, with great grub, a BMX display team, period-correct arcade cabinets and Andy Bush of Absolute Radio spinning the wheels of steel, or something like that. Rad, right? Oh, and there will be a movie car display too…
Will there be food at the event?
Yes! We're laying on food stalls, and there are plenty of yummy outlets (and breweries!) dotted around Bicester Heritage, but you're equally welcome to bring a picnic or packed lunch too (and there's usually plenty of space around the cars to put on a spread).
Read more
Why homologation cars of the 80s and 90s are top gun
The 80s and 90s race-replica bikes going full-throttle
Hagerty Festival of the Unexceptional returns 30 July 2022 – tickets on sale now!