If you've ever been in the perfect car but on a far from perfect road, then spare a thought for previous owners of the Moko Powa D10 – because anything less than the neon-lit, vector-drawn world of Tron must seem like a disappointment after climbing into the saddle.
That futuristic dream could soon be yours, as one of only ten Moko Powa D10s ever made is coming up for auction through Car & Classic, when bidding opens on June 20.
How much is your car to insure? Find out in four easy steps.
Get a quote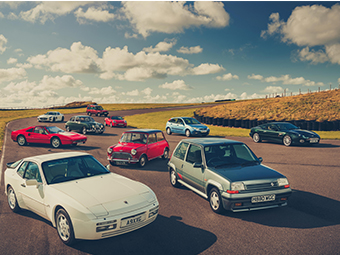 Built in 1985 – but you probably didn't need telling that just from looking at it – the D10 was the work of Powa Design, a Swiss firm led by designer Hans Walther that apparently made just a handful of bikes during the mid to late 1980s.
The D10 was based on the altogether less radical Yamaha FZ750, with the aim of maximising its aerodynamic performance (and, one imagines, looking completely rad). Not an unusual concept in the motorcycling world, of course, but Walther took it to greater extremes than anything outside of salt flats racers, covering the full length of the bike in an aerodynamic fairing.
An anteater-like nose stretched nearly to the floor, with extra fairings for the front brakes, while the twin exhausts and even the rear wheel featured covers to help air slip by undisturbed. Mechanically though it was unchanged, its 20-valve inline four making just over 100 horsepower.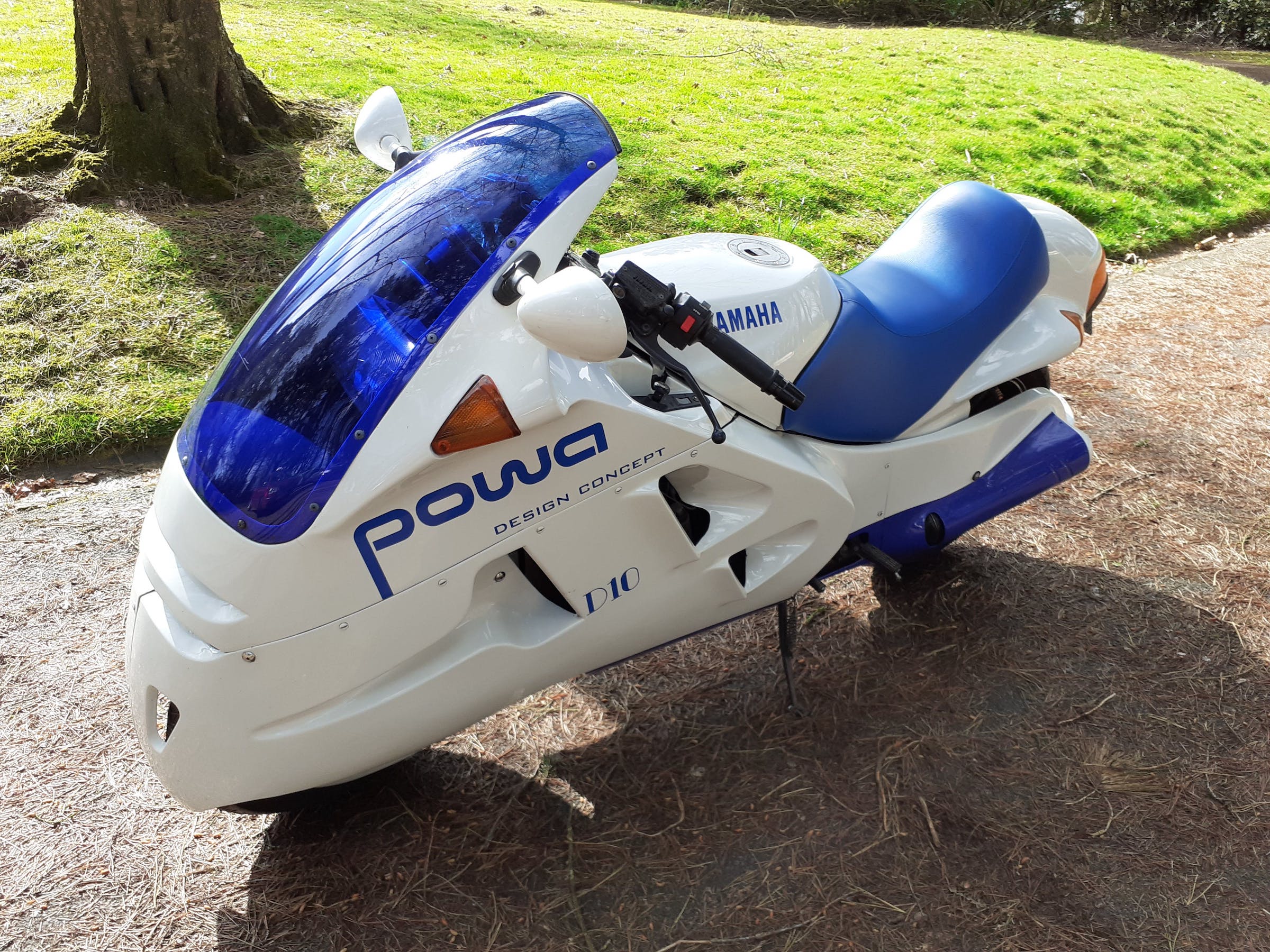 The effect – particularly with its futuristic (for the time) blue-tinted screen and matching seat and decals – ended up like a cross between the light bikes from Tron, and hero Kaneda's motorcycle from the cyberpunk manga, Akira, both of which had emerged a few years previously in 1982.
If there was any inspiration from these two icons of pop culture, then perhaps the D10 itself went on to inspire others too, with Ducati's fully-faired Paso and BMW's K1 – with its half-faired front wheel – emerging before the decade was out.
Neither of those is as rare however, which is why this bike could be a real catch. It has covered under 7000km (4350 miles) in the hands of three owners from new, and is said to be in very good, unrestored condition, with only minor blemishes.
There's no estimate as yet, but a previous sale in 2016 (apparently of the same bike, registered in France in 2000, albeit listed as a 1988) was offered with a 20-26,000 Euro estimate. Sure, you could find a regular FZ750 for less, but when that digitised grid world or post-apocalyptic cyberpunk city finally presented itself, you'd really want to be on the right bike.
Read more
Ten '80s motorcycles that crank out fun without costing road tax
Motorised micro scooters are big with collectors
9 Cinderella classic bikes hidden in the shadows