Those of us with motorcycles first registered in 1982 are now privy to that exclusive and treasured combination of words on their V5 registration documents: "Historic Vehicle".
In a way it makes those 40-year-old motorbikes "officially" classic – a recognition from the powers that be that they are no longer run-of-the-mill transport, and deserving of a few concessions such as exemption from Vehicle Excise Duty and MOT requirements. Low in number and no great detriment if a few strands of red tape around them are cut, they are now free to be enjoyed by owners and collectors.
A whole new collection of motorcycles gets to enjoy those perks each year. For other bikes, you might find they were enjoying their final year in 1982 – making them both the newest of their breed, and often the best thanks to constant tweaks and changes. So which of these newly-classic, er, classics are worth a look in 2022? We've pulled together ten ideas.
Honda CB1100R – Big bike built for speed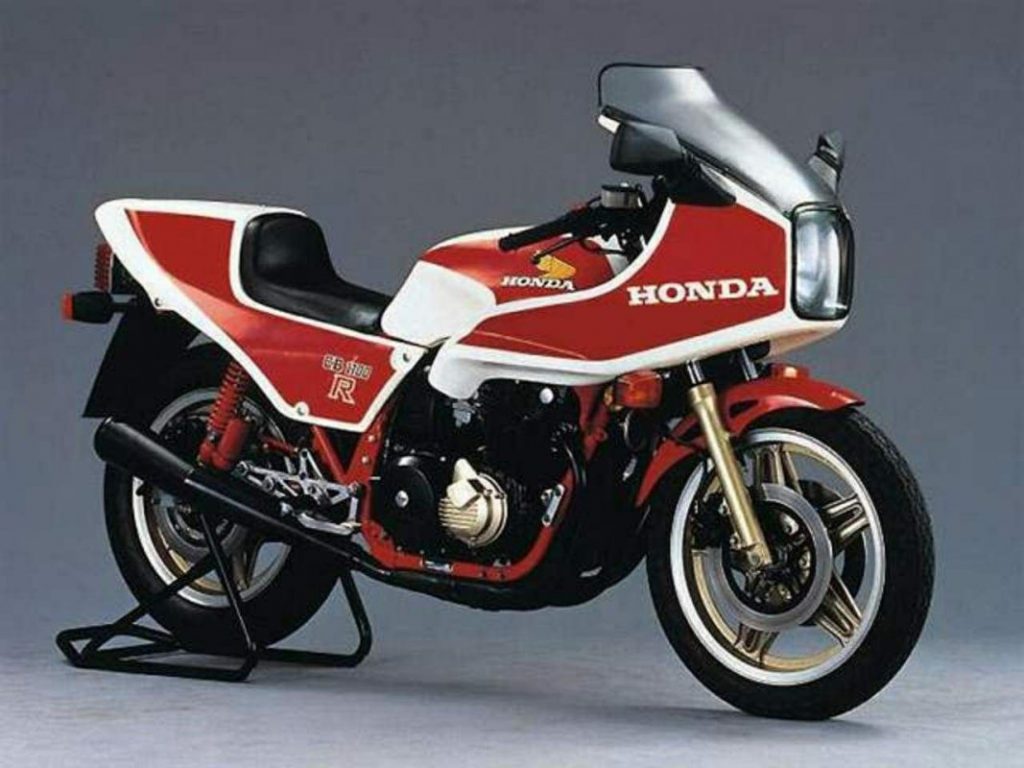 Prices: Mainly only good to excellent out there at £13,000–£20,000
Strip a fairing from a modern-day sports bike and you may be hard-pressed to fathom the powerplant. The Honda CB1100R was the opposite: a great slab-sided and finned lump of comparative Victorian railway engineering in the form of the last big air-cooled four-cylinder superbike motor.
Built by Honda as a near racetrack-ready machine it was big – 235kg, or more than 500lbs dry – and 115bhp brutal. It consumed tyres, chains and sprockets, and fuel barely touched the sides of the inlets.
But its dynamics belied its size. It stopped, steered and went like a racer. This year the 1982 SC08 version acquired Historic status. Some say Biblical might be more appropriate…
Yamaha RD350LC – Cool and water-cooled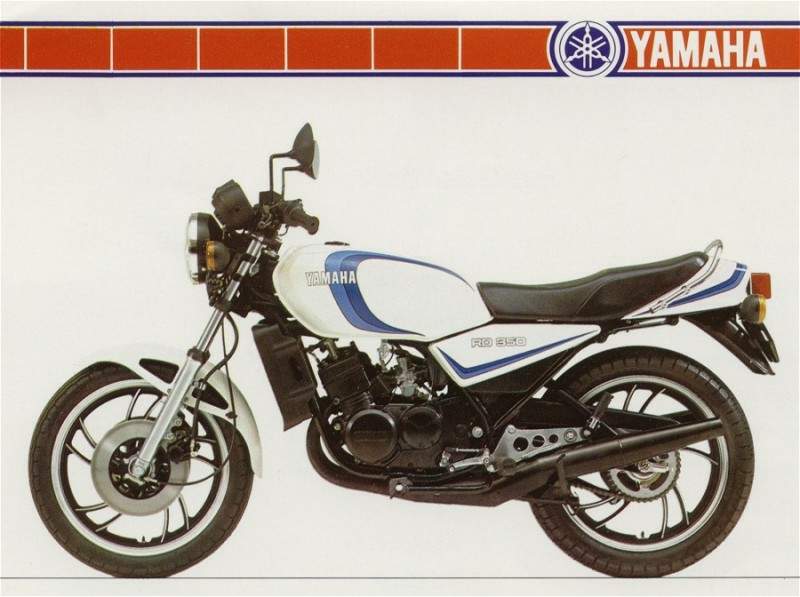 Prices: For restoration from £3500. Good to excellent £8000–£15,000
Wheelie. Those of a certain age immediately associate such an act with only one machine: the Yamaha RD350LC. That such mono-wheeling could be conducted with such confidence said a great deal about the sophistication and nimbleness of this 47bhp lightweight, and even more so when both wheels were touching terra firma.
While some modern Japanese classics were born in homeland design departments, the LC was hugely influenced by Yamaha's European team, mainly Brits, who, because of the success of the factory's water-cooled TZ racers, saw the attraction to buyers of a water-cooled street bike.
1982 saw the last of the 6000rpm on-off switch powerband models before a model with flatter power delivery arrived.
Triumph T140 TSX – The Triumph designed by Americans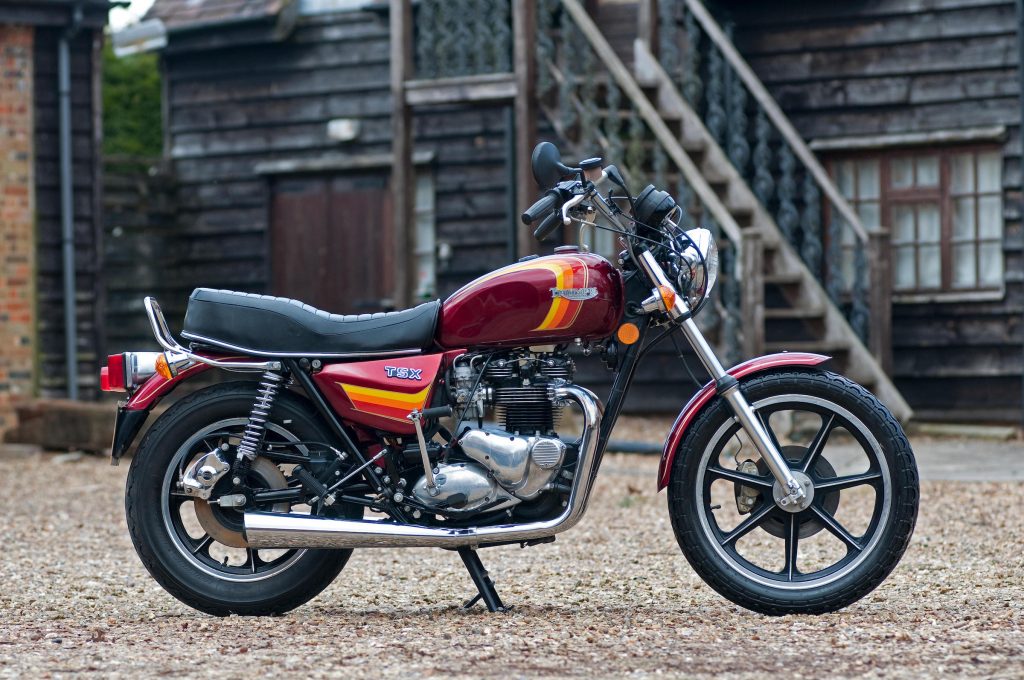 Prices: Very few available. Good to excellent £5000–£7000
There was a new world order coming in the motorcycle world in the early 1980s, and the T140 TSX was perhaps an indicator of that; a throw of the dice to appease the US market, and the only twin-cylinder Triumph with design specifications dictated by the bike maker's American team.
The 750 TSX had a smaller, 16-inch rear wheel and altered rear suspension mounting points creating an overall lower lowrider stance, and, as evidence of two nations divided by a common steering mechanism, wider and higher-rise handlebars.
Despite this, only 140 made it onto US streets, with very few indeed remaining in the UK. It may have those acquired-taste US market looks, and can be confused with Japanese lowrider-look imports, but this is a very rare machine.
Suzuki Katana GSX1000SZ – Designed to turn heads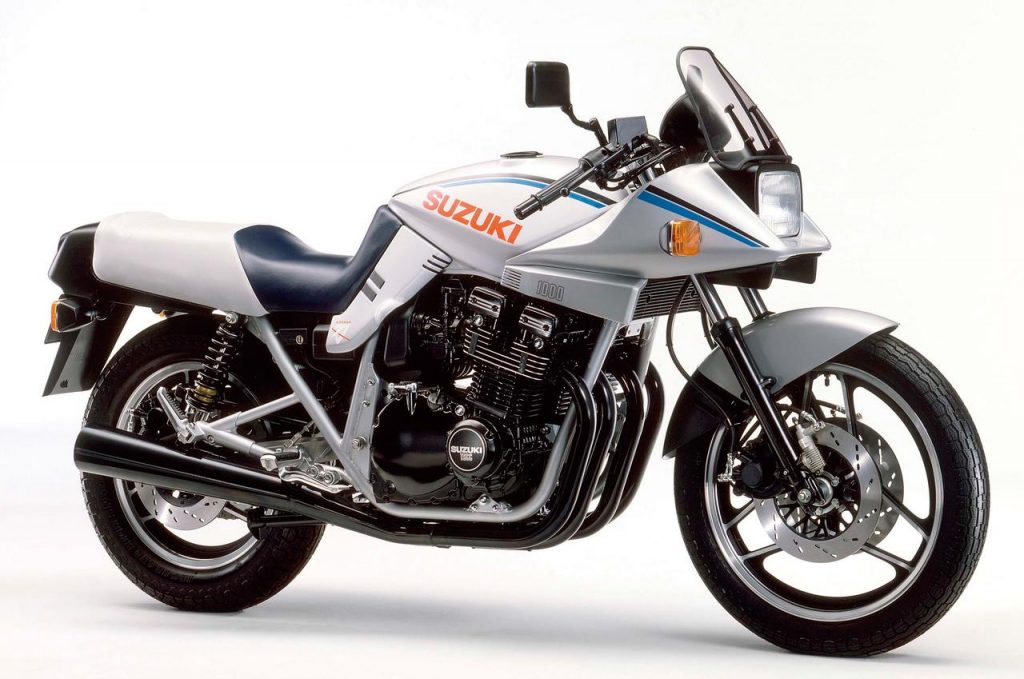 Prices: For restoration from £3000. Good to excellent £5000–£10,000
A true "halo" machine, the Katana – named after a type of samurai sword – was the product of a brief to a former BMW designer, Hans Muth, tasked with coming up with something so outrageous that its impact spread across the rest of the relatively staid Suzuki range.
Underneath its wild-for-the-day styling it's actually largely a GS1100 engine (reduced in capacity to 1000cc for race homologation reasons), as well as its frame, swinging arm and wheels, but equipped with more purposeful race-suited bars and front end.
Suzuki recently revived the Katana name on a new sub-litre street bike, and even gave it that curious underbite below the single oblong headlight. It's not as brave as the original though, and while 1982's Katana may jar visually, it became a design-direction setter – just not everybody will agree it set off in quite the right direction.
Honda CB900F – Sophisticated without showing off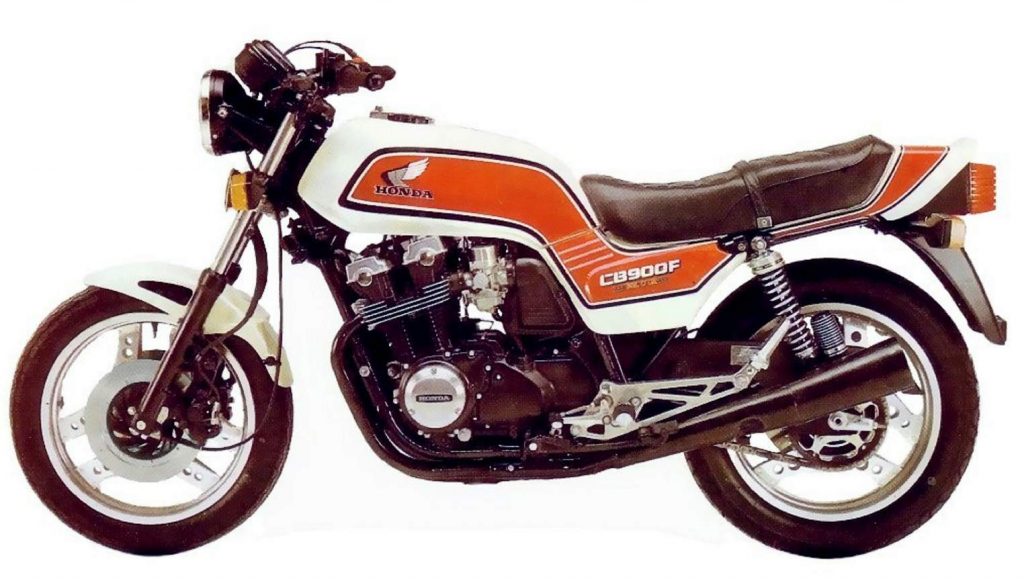 Prices: For restoration from £2,500; good to excellent £6,000–£10,000
The end of the CB900F's lifespan overlapped the start of the CB1100R's, and the latter's arrival immediately put the 900F in its shadow. But the 900F was really aimed at a different clientele.
It was designed to be easy to live with, according to Mark Redfern of Somerset Classic Motorcycles, and as well as being advanced for its era – with double overhead camshafts over its 901cc four, but a focus on mid-range power rather than a peaky top-end – hints of its styling still look fresh.
Late 1982 900FC versions – with their 18 inch (rather than 19 inch) front wheel, beefier forks, anti-dive tech and better engine mountings for even more Honda-four smoothness – are arguably the sweet spot. Other bikes had more presence, and some eclipsed its technology, but it's a machine that owners will seek out not because it stood out, but perhaps because it didn't.
Suzuki GS850 – Faithful friend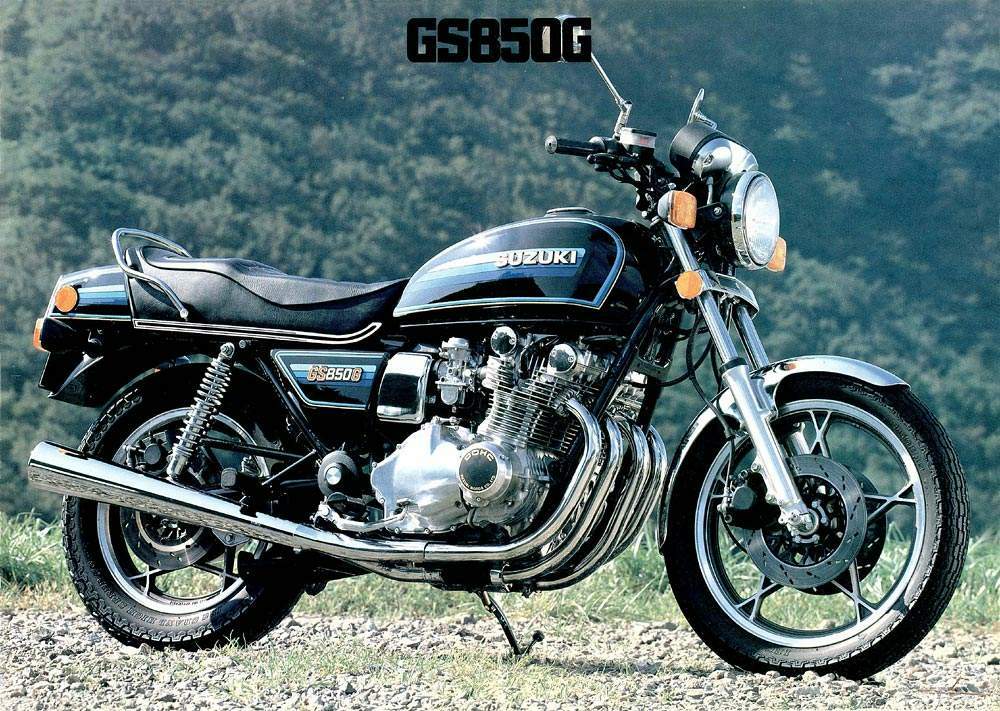 Prices: Usable from around £1500. Good to excellent £2000–£4000
A bored-out version of Suzuki's GS750, the GS850 was bestowed with possibly the most sensible drivetrain feature of all: a shaft drive. That made it clean, unintrusive, and required minimal maintenance.
What it wasn't by any means was a wild animal, but its 77bhp and uncomplicated ownership experience made it initially a touring favourite, and then a courier go-to; both arenas where dependability are worth more than flashy styling or peg-scraping cornering capabilities.
However, its adoption by couriers does have a downside. True, couriers only use bombproof bikes, which endorses the 850's ease-of-ownership credentials, and if you find a good one, it'll probably stay that way. But they also run them into the ground, which means not many are left – though survivors are among the more affordable bikes on this list.
Honda XL500 – Built to take a battering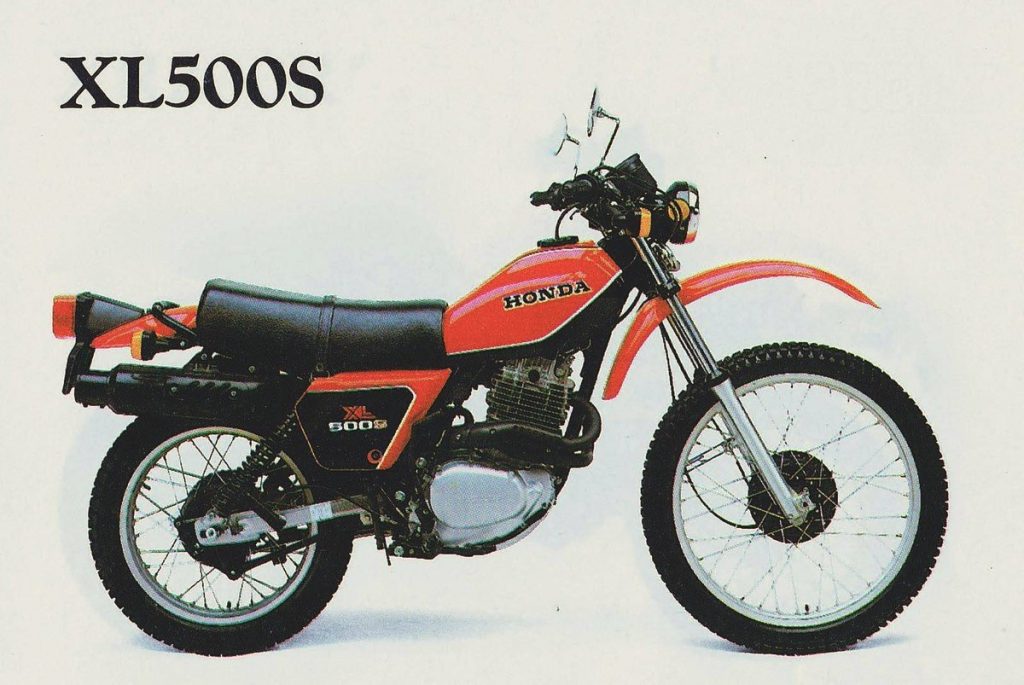 Prices: Usable around £1800. Good to excellent £2500–£4000
Big and red: those are the first things people will say about the early '80s Honda XL500. It might not be pretty, but with a big 498cc four-stroke single and not a lot of bodywork, it's a great starter-classic motorbike.
It helps that it's also tough as old boots. Most should find it relatively simple to restore and maintain – and that's just as well, as the bikes you'll find will likely need attention. They were pretty good off-road, making them popular as mud bombers, and that comes with its fair share of red flags.
The trick will be finding one that's original, if you're so minded. Off-roaders get bent, so non-standard mudguards and exhausts are common. Of course, back in the day owners were thinking about that next off-road obstacle rather than the XL500's future value as a classic, but a battle-scarred original is well worth seeking out.
Yamaha Chappy – Cult fun bike that's worth hunting out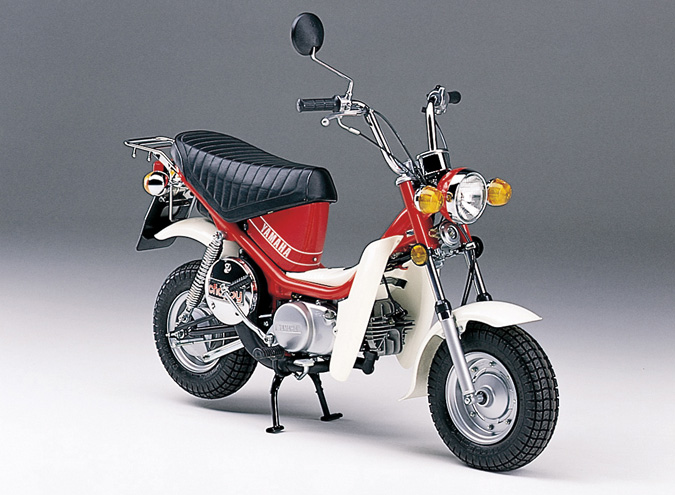 Prices: Restoration jobs £500–£1000. Good to excellent £2000–£3500
One of those bikes that'll likely get you head-scratching. What is a Yamaha Chappy? The answer is a late '70s to early '80s two-stroke mini bike in 50cc and 70cc form, sometimes coming with a four-speed manual gearbox and sometimes two-speed automatic.
It was also Yamaha's retort to Honda's much better-known ST50/ST70 and Chaly. New Zealand's postal service loved them, and bought a fleet, while continental Europe and the USA were good markets too for these fun city bikes, but there are very few official imports in the UK.
Like many small machines, decades' worth of children have been let loose on them in the fields by now, which can often reflect in their poor condition. On the plus side, this means tatty restoration Chappys can be had for the low hundreds of pounds, while good originals still aren't too hard on your wallet, often trading for little more than £3000.
Honda CD200 – Long-lasting commuter favourite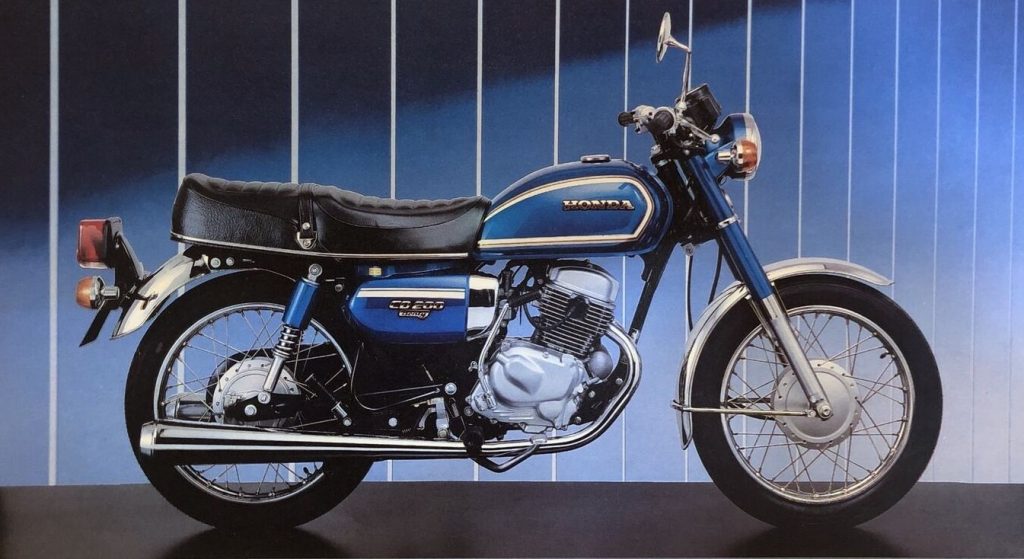 Prices: Usable from around £800. Good-to-excellent £2500–£3500
The invisible Honda, and about as simple a machine as you could find after the Honda Cub. It's one of those machines that was just there, a commuter bike that you'd see on the same piece of road at the same time of day every day in all weathers.
It's also one of those machines about which owners can likely tell you nothing, with hands-off Cub owners seemingly genetically wired to upgrade to a CD200, maybe because they changed route or job and needed something that'd stay with dual carriageway traffic, and had no desire whatsoever to upgrade from it.
They're becoming rare because of the rise of "ironic" customising: many have become rat bikes and cafe racers, contrasting their original application. But Hondas are engineered to last, and CD200s are right up there with the longest-lasting.
Vespa P range –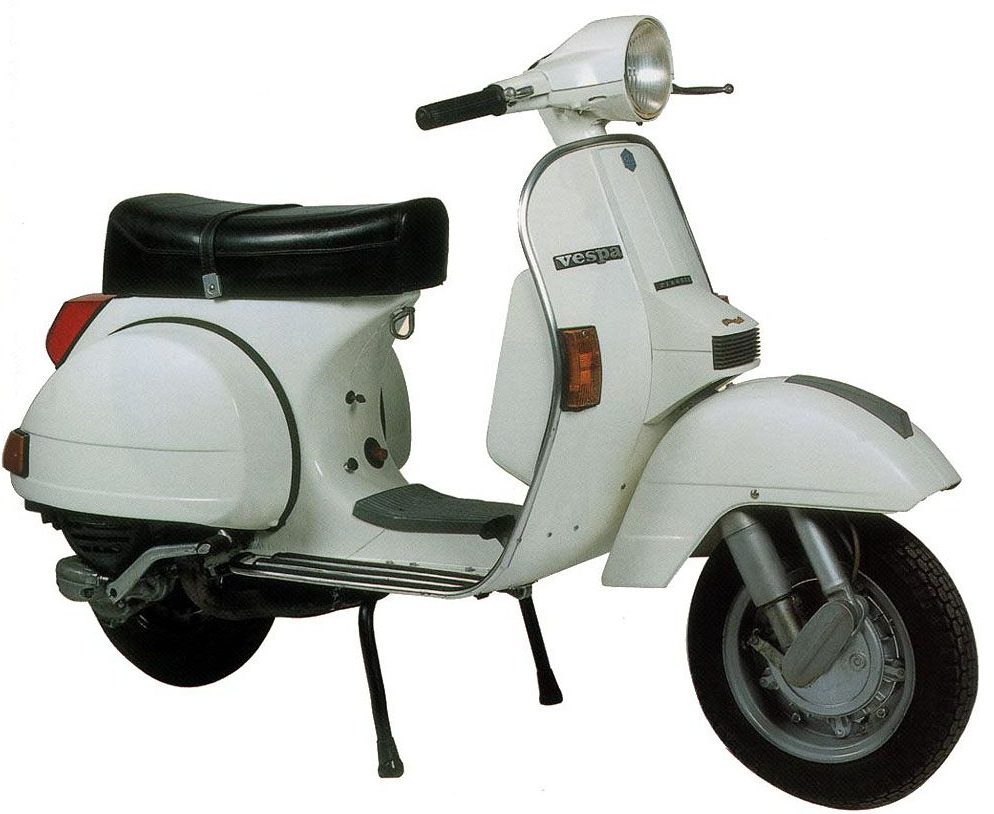 Prices: Even basket cases can command £3000-£5000. Good originals up to £25,000
Yes, scooters. And prices are starting to go mad, judging by recent auctions and classifieds, and according to Paul Diamond of Vintage Scooters.
A 1982 Vespa just about clings on to its design roots and so might in some corners be described as a modern classic, especially so one that qualifies for the words "Historic Vehicle" on its V5. Their enduring popularity, plus the fact they were licensed elsewhere for decades, means parts are plentiful and expertise even more so.
And performance and dynamics? Not really present here, and not what scooters are about – they're style statements. Owning and running a classic or modern-classic scooter says that you're either pretty cool (and know it), or that you know vintage scooters are cool and really hanker after one. Lambrettas were the preferred wheels of Mods, but Vespas are simply Italian cool.
Read more
50 years on, the Kawasaki Z1 is still one of the meanest motorcycles on the road
The Ducati 900 Super Sport was the superbike of the Seventies
Like grandfather, like father, like son: the third-generation exhaust fabricator saving Britain's classic motorcycles