Trying to pin down the appeal of collecting 1980s and '90s Grand Prix race-replica bikes and same-era superbikes that were built as homologation specials to enable Ducati, Honda, Suzuki and Yamaha to stay ahead in motorcycle racing is best left to those that own and ride them.
"They really scrape the canker off your hip joints," says Yamaha RD500 owner David Wood, in the way only a 67-year old Yorkshireman might describe climbing aboard the '84 to '86 road-going version of the GP bike so elegantly ridden by the likes of multiple world champion Eddie Lawson.
How much is your car to insure? Find out in four easy steps.
Get a quote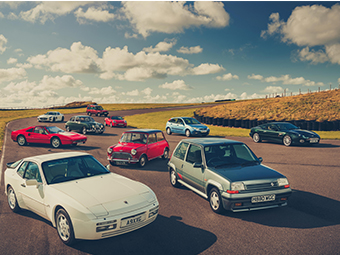 Perhaps not the warning you'd expect; the one about this type of bike's notoriously peaky powerband will come along later. In fairness, though, it's a sensation many riders of a certain, ahem, era, would recognise.
"But, wow, what a bike," continues Wood. "Once you were on it you were wedged in, and truly felt like you were part of it, even wearing it." As a former bike dealer, Wood speaks from a position of relative authority and experience. And he is one of many bike enthusiasts that is snapping up race-replica bikes of the 80s and 90s, partly for the pleasing aesthetic they offer, partly for the sheer exhilaration they provide and, perhaps, partly because they feel the bikes will be worth a tidy sum in years to come.
"Plastic is now classic" may come across as the sort of patter a salesperson may use, but there's truth to it. Late '80s and '90s bikes, notably Italian and Japanese brands, are accepted as classic just as much as '50s bikes with exposed, finned-aluminium engines and plenty of chrome. For example, in America, 52 per cent of Hagerty clients with three or more motorcycles have at least one that is 1990s or newer, and the average age in a collection of three or more bikes is 35 years.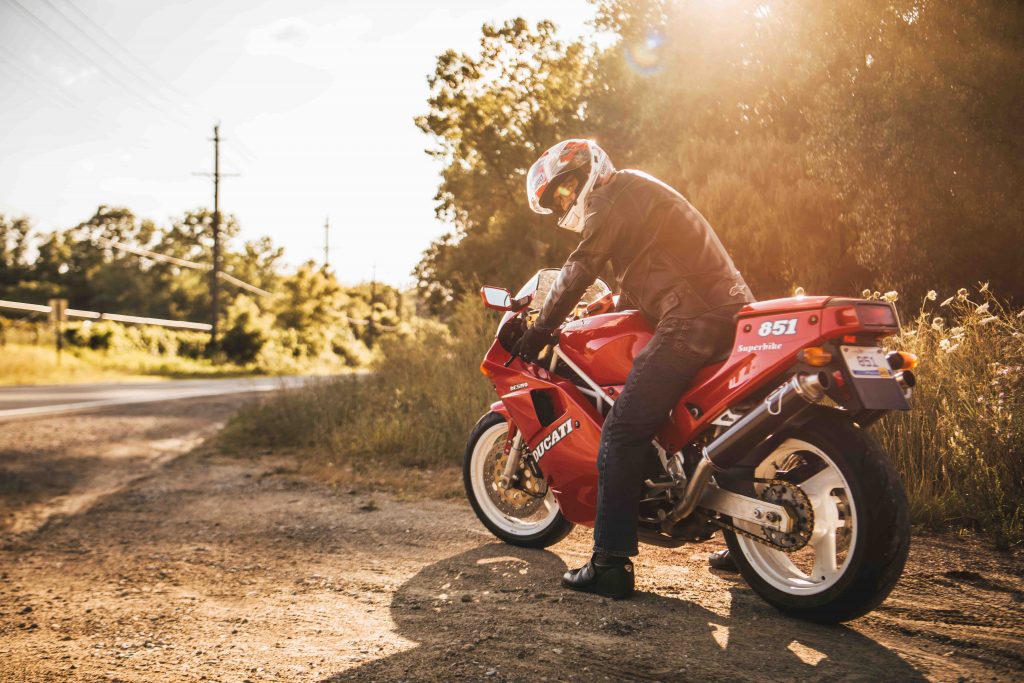 "I've had a handful, and the first one I rode provided the most unbelievable experience," continues David Wood. "The only more exciting thing I've ridden was a Suzuki TR750 racer. The RD500 is like going into hyperspace when it hits that powerband.
"Back in 1992 when I got my first – which had been sitting in a showroom for a while – I couldn't believe how fast it was, how precise it was, and how safe it made me feel at any speed as a consequence.
"Everybody was talking about the RG500 ('85-'87), but the RD500 for me was the perfect machine. My latest one is definitely an investment, though."
But maintaining that perfection involves maintenance. "The RD500 is a really rideable bike," said Frank Hayes of Steel City Classics in Sheffield. "But big two-strokes need to be understood and respected for their needs. They need maintaining on almost a weekly basis, and they need to be warmed-up properly, otherwise things can go wrong.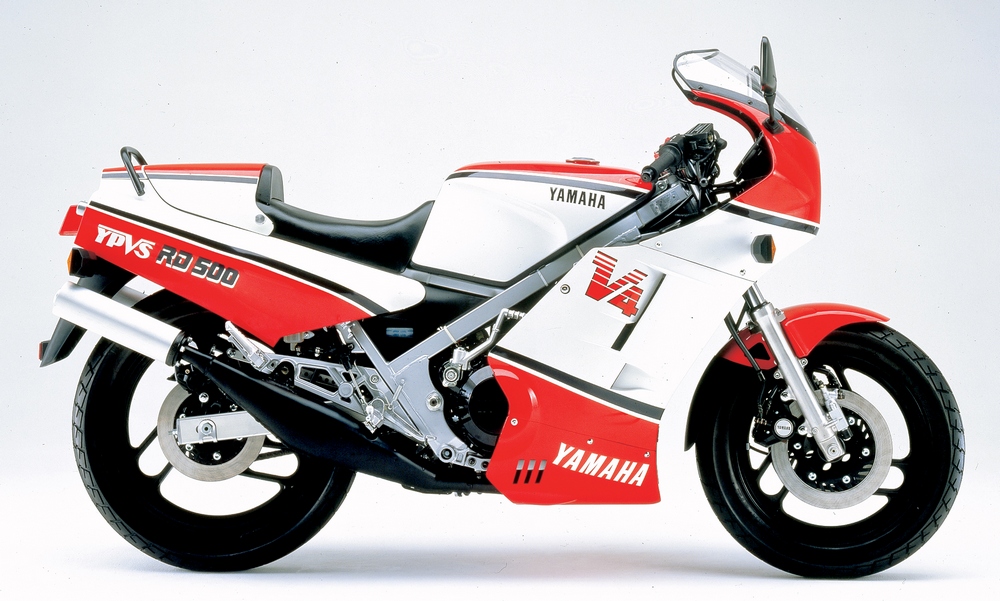 "The fuel and the oil need to be high-quality, the mix correct, and the carbs right. But look after them, and they're bullet-proof.
"I think because the RD500 was so expensive those that are around are good. And they don't last long on the sales floor, even at £18,000 to £20,000 or more. Most people who buy them these days have had one back in the day, and do understand them."
You'd think that these GP clones and race-replica bikes would be a handful on the road, but actually far from it – as Wood says, they're great to ride.
Ironically, it's the homologation special road bikes – short production run, increasingly exotic machines designed to meet production-run regulations for racing in production-based series like British Superbikes in the '80s and '90s – which can be the so-and-so's on the road.
"They're really uncomfortable as a day-to-day bike – save them for sunny Sunday afternoons," says Mark Bryan of H&H classic auctions.
"But there's no doubt those '80s and '90s bikes – Yamaha FZR750R, Suzuki GSXR-750F, as well as some of the Ducatis like the SPs, 888s and 916s and suchlike – are getting more and more collectable.
"Thing is, if you're thinking about a homologation special you really need to know what you're looking for. It doesn't take much to turn an ex-race bike into something that looks like the original road bike, but they've been ridden hard, likely dropped a few times, put under the sorts of stress only race bikes get, maybe had a few engines in and out, possibly not fitted with the original.
"That can be an attraction for some people if the bike has a clear and open history of being raced by 'a name', but you need to be prepared: race bikes are looked after, so evidence of racing may not be obvious but it'll have had a tough time.
"On the other hand, GP 'replica' bikes such as the RD500 and RG500 won't have been raced, but there's every chance that somebody has been playing at being a race rider on a track day or two. Check for evidence of mishaps. But regardless, big two strokes are mega fun."
From an investment perspective, Bryan says it is important that anyone coming into this bike-collecting space digs deep, researches well and asks all the right questions. Only by doing so will they be certain of a bike's history, whether race-replica or homologation bike.
"Homologation specials are now becoming more attractive, with later '90s bikes moving out of investment no-man's land into something worth adding to the collection.
"After all, there wasn't usually many of them built, a lot went into racing, but a few were stored away. I recently took in and auctioned a 1999 Yamaha YZF-R7. The owner had it from new and stored it in his apartment in Scandinavia. It sold for £29,000 last year. Worth mentioning that when I was pushing it around I thought the engine had been taken out. It was so light."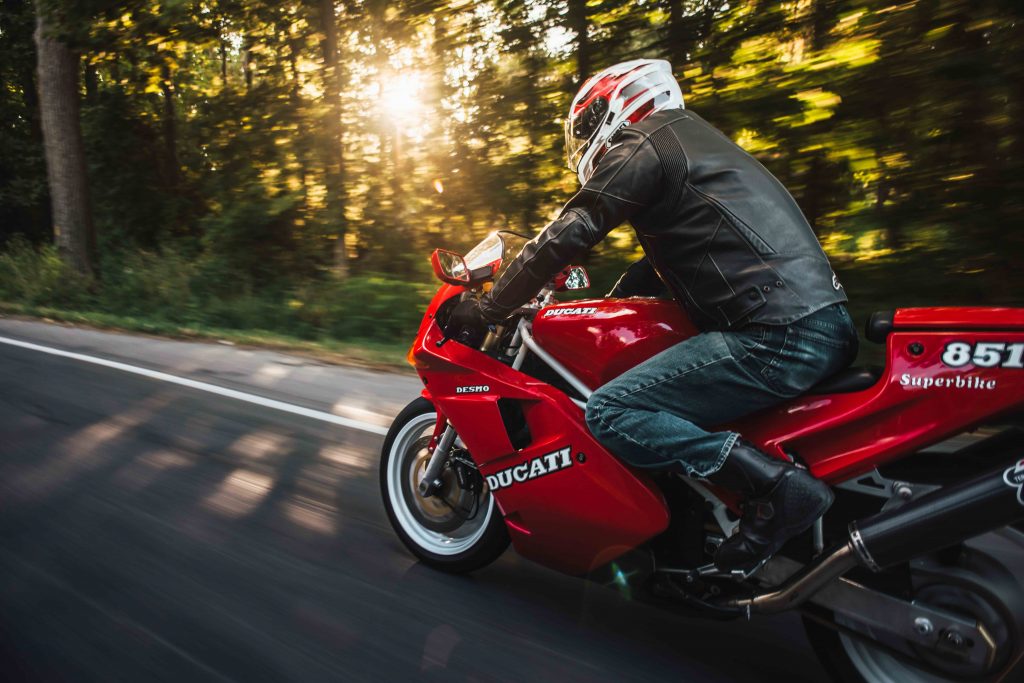 So, on balance, should enthusiasts be searching for GP replicas which have never been raced, or homologation production bike specials which have hardly been on the road?
H&H's Bryan says it depends how you intend to use the bike. "If you're going to ride them reasonably regularly, then get something like an RD500. The homologation specials are rare, but maybe best for a couple of hours excitement every now and again, and, right now, as good investment material."
Frank Hayes, of Steel City Classics, says '80s and '90s bikes with fairings are currently coming into their own: "The environment means it's maybe artificially a buyer's market, so these bikes – GP replicas or homologation specials – are probably great value, and good investments.
"There's no seasonality to classic buying and selling," advises Hayes, "whether you use them or let them sit there, they'll not lose money. If you can afford them, then go look, research, and don't be scared of buying an '80s or '90s race bike for the road, or road bike designed to be raced."
But let's let David Wood have the last word of advice: "Just know what you're getting into: there's some nasty injuries to be had just swinging your leg over one…"
10 race-replica bikes to watch
Aprilia RS250 Road bike launched pretty well as Aprilia won the 1994 250cc GP world title. Be careful buying one that's been stored.
Ducati 851 SP1 A 1980s Ducati with fuel injection, water-cooling and four valve heads? We all expected trouble. We got a standard-setter.
Honda CBR250RR Late 1980s howler. Looked and sounded like a racer with its 20,000rpm limit, but only around 45bhp.
Honda RC30 The icon. Uncompromising homologation benchmark. It's a rare one that's been exclusively road-bound. Genuine parts rare.
Kawasaki KR-1 Not racer derived, but 250cc two-stroke racers were derived from it. Rare.
Kawasaki ZXR-750R Sometimes described as being almost a Suzuki GSXR-750. Fast and competent, but a bit rough when the detail comes under scrutiny. Bit of an animal.
Suzuki RG500 Iconic square four motor. More powerful, at around 95bhp, than the RD500. The bike which popularised the GP-imitator wheelie.
Suzuki GSXR-750F Detuned racer for the road. Sophisticated handling and braking in comparison to competition, but needed careful setting up.
Yamaha RD500 Widely praised as being the most rideable of GP-racer spinoffs. Around 85bhp. Expect it to require continual maintenance.
Yamaha FZR750R OW-01 Back in the '80s, the difference between using it as a road bike and competing in superbike racing was a £2,100 upgrade package that made it race-ready.
Like grandfather, like father, like son: the third-generation exhaust fabricator saving Britain's classic motorcycles