Smaller than November's Classic Motor Show but no less interesting, the Classic Car and Restoration Show at the NEC in Birmingham is a chance to get under the skin of the more hands-on aspects of classic car ownership.
As such visitors were equally likely to see a bare body shell or work-in-progress project as they were a shiny, polished show car – and that's all part of the appeal. If nothing else, it's an illustration that classic car ownership is as much about the journey as it is the destination, in more ways than one.
We're not sure when the barn find craze started, though the idea of happening across something rare and interesting and dragging it out into the sunlight for the first time in decades has always had appeal. In recent years the term has been slapped on any dusty old thing to try and make a quick buck, but the barn find display at the restoration show was the real deal.
We highlighted our favourite on the stand in our preview, a 1950s Dodge Sierra wagon. Aside from an unfortunately crunched front corner it looked relatively complete, and the temptation would be strong to bring the mechanicals back to life and retrim the interior and simply leave the external patina as-is.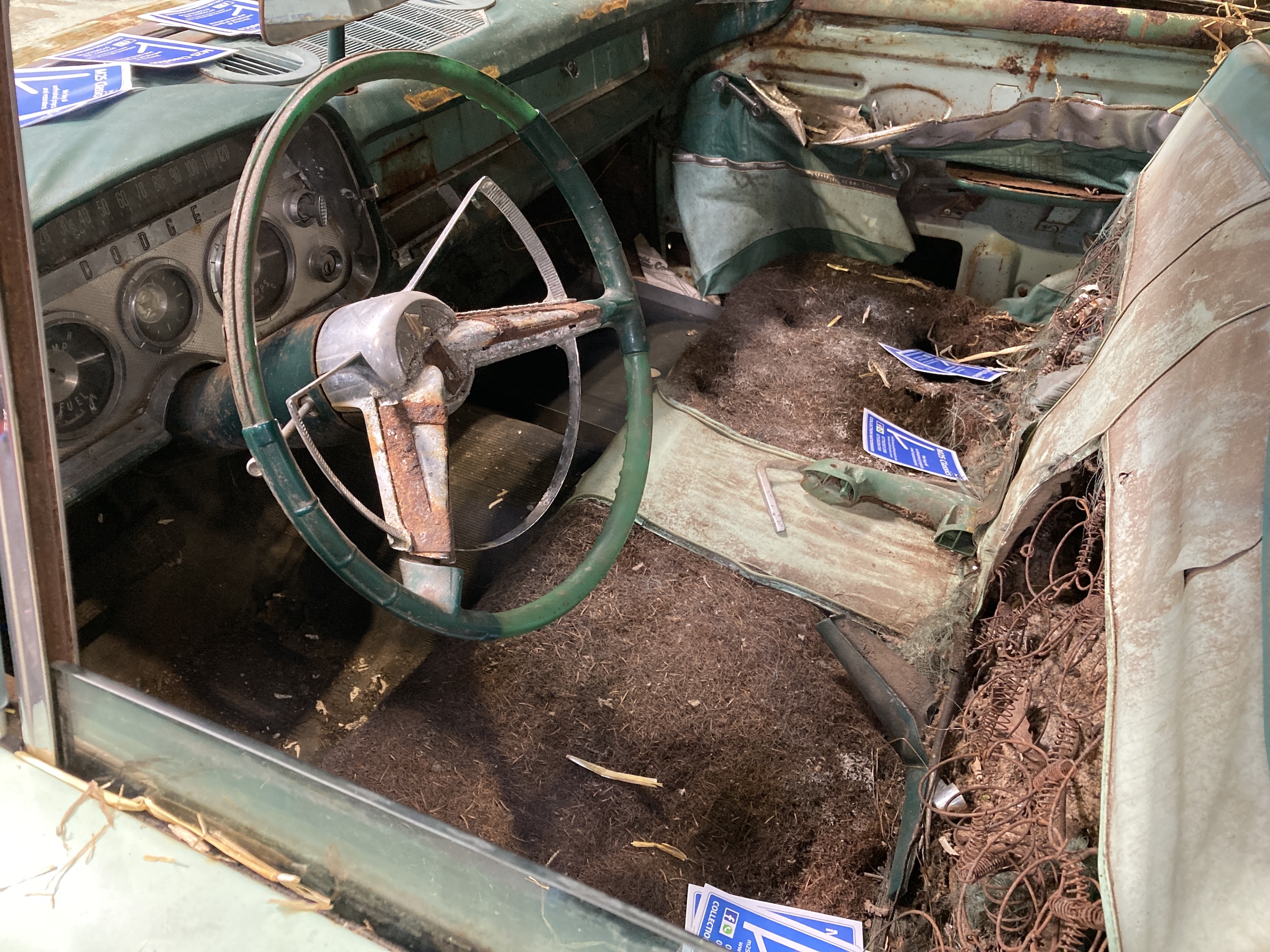 The same couldn't necessarily be said for the nearby Wolseley Six, which doesn't carry off its rust and moss so gracefully. The Jowett Bradford ice cream van meanwhile could be something out of a post-apocalyptic horror movie, and is another that will hopefully benefit from a restoration at some stage.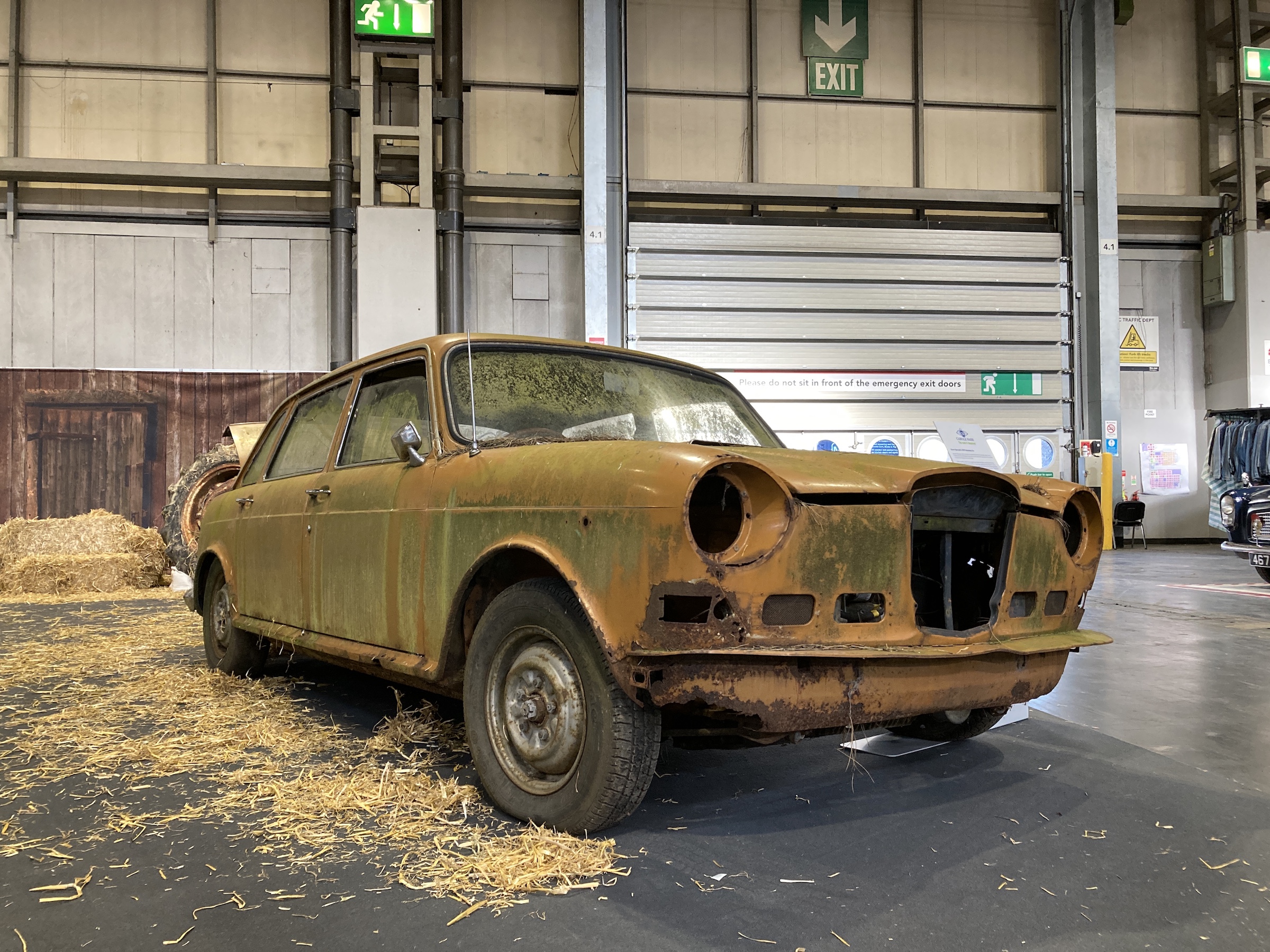 Just across from the barn find stand was a very different restoration candidate. If there's one thing cooler than a road-going Sierra RS500 it's an old touring car, and this Duckhams-liveried model was built by Asquith Autosport for the 1988 BTCC season, driven by Karl Jones.
It wasn't a race winner, but did get a second-place at Thruxton, and after its BTCC campaign went on to be campaigned in the Italian Touring Car Championship, and then a life of hill-climbing. Now owned by Paul Linfoot, the Sierra will be fully restored back to its 1988 BTCC specification and driven by both Linfoot and its old driver Jones in historic touring car events.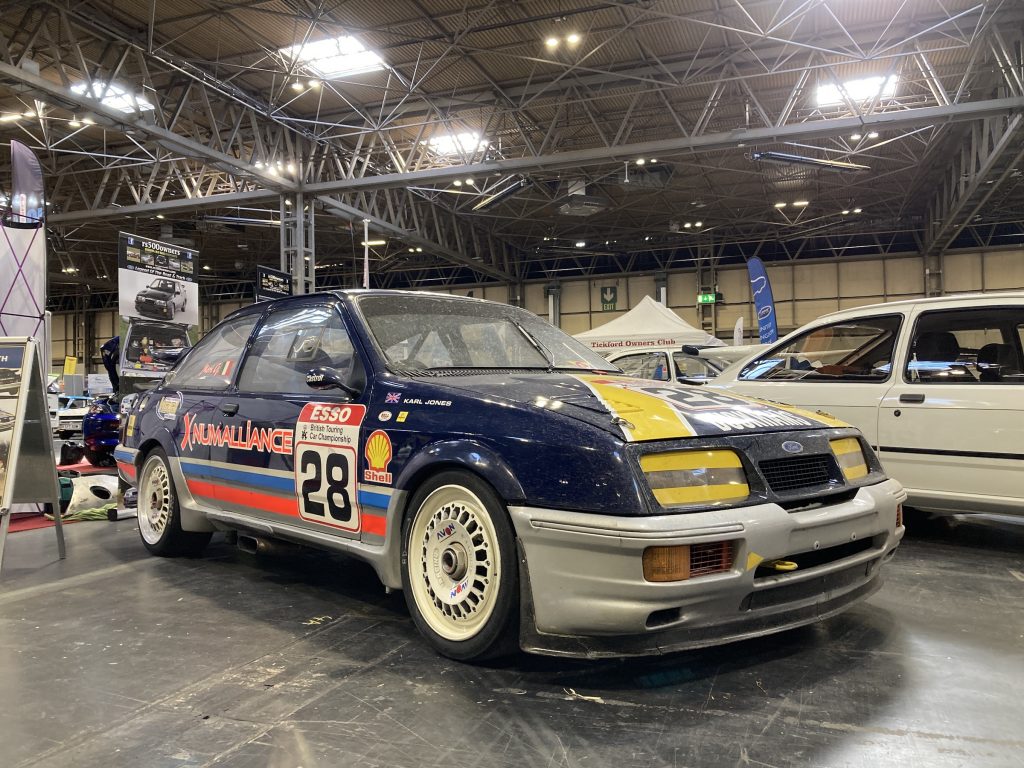 We couldn't resist taking a snap of this Fiat Coupé barn find on the Fiat Coupé Club stand. How a car from 1998 gets into such a state is a mystery but thankfully the 5-cylinder turbo model looked far from beyond saving – a good scrub would be a great start. The 128 Coupé parked nearby was, in contrast, immaculate and rather pretty too.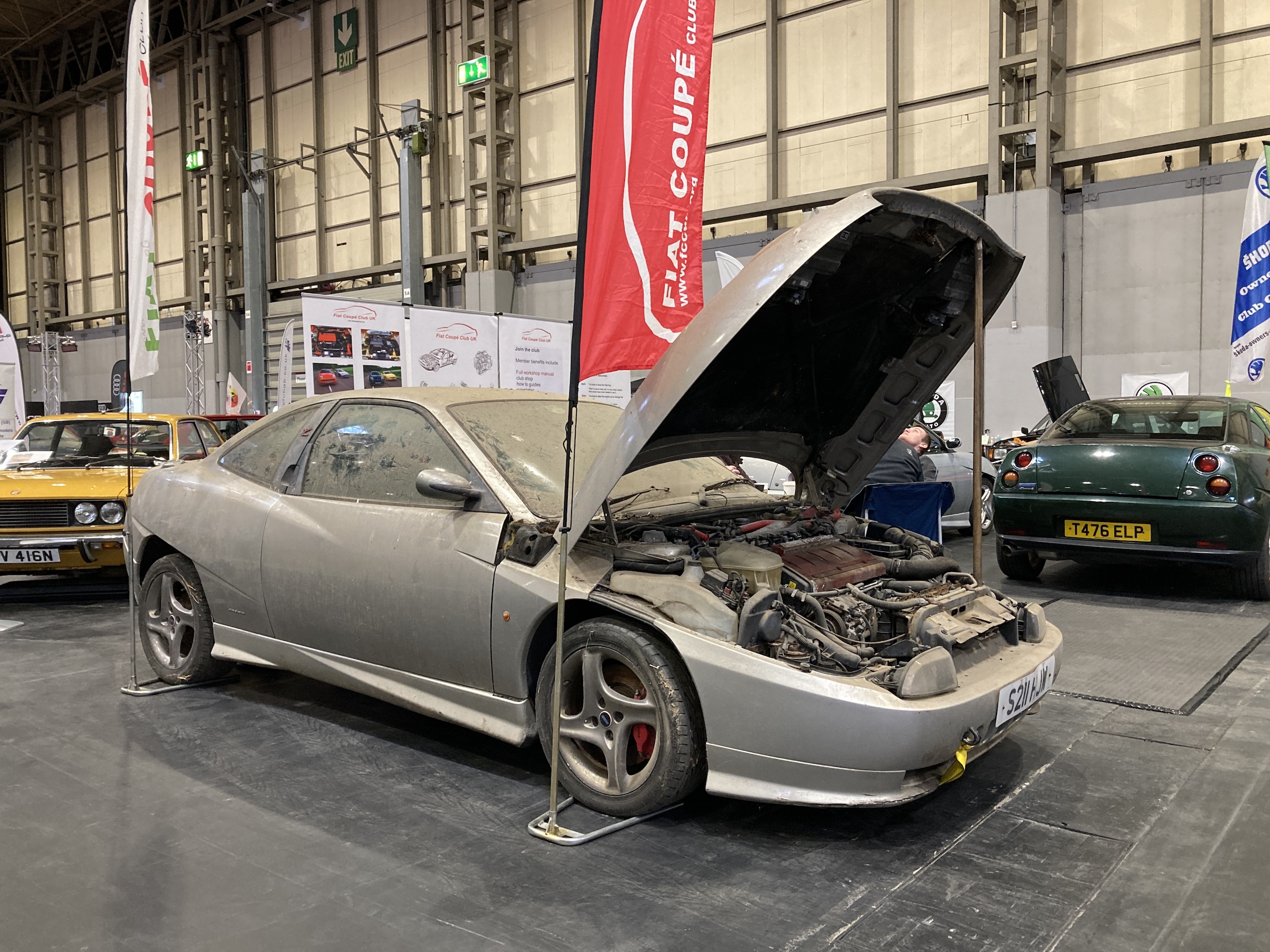 A quartet on the Renault Owners' Club stand caught our eye, representing various levels of the manufacturer's 1990s range, plus a 1984 pre-Supercinq Renault 5. The 21 and 25 both looked handsome, and the azure blue 19 you might recognise as Jonny Swan's three-door GTS from the Concours de l'Ordinaire at last year's Hagerty Festival of the Unexceptional.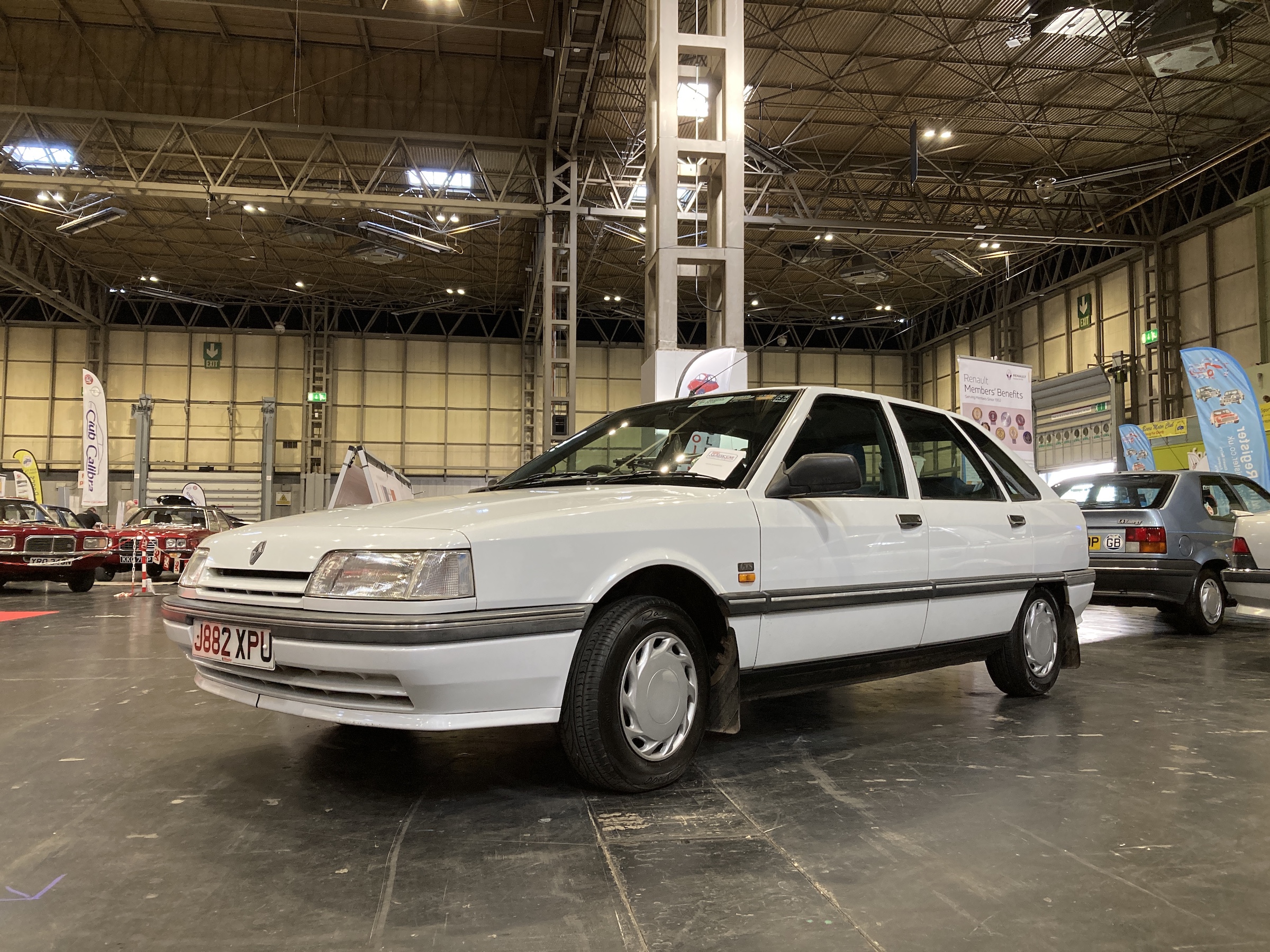 Also well worth a look were the compact sports cars of the Midas Owners Club. The Midas has an underdog feel to us – owners love them and their Mini mechanicals make them generally straightforward to look after, and from 1981 they even had input from then-Brabham F1 designer Gordon Murray. The modified Midas Cortez really stood out, with a custom-trimmed interior featuring an integrated touchscreen – who says older cars have to lack modern conveniences?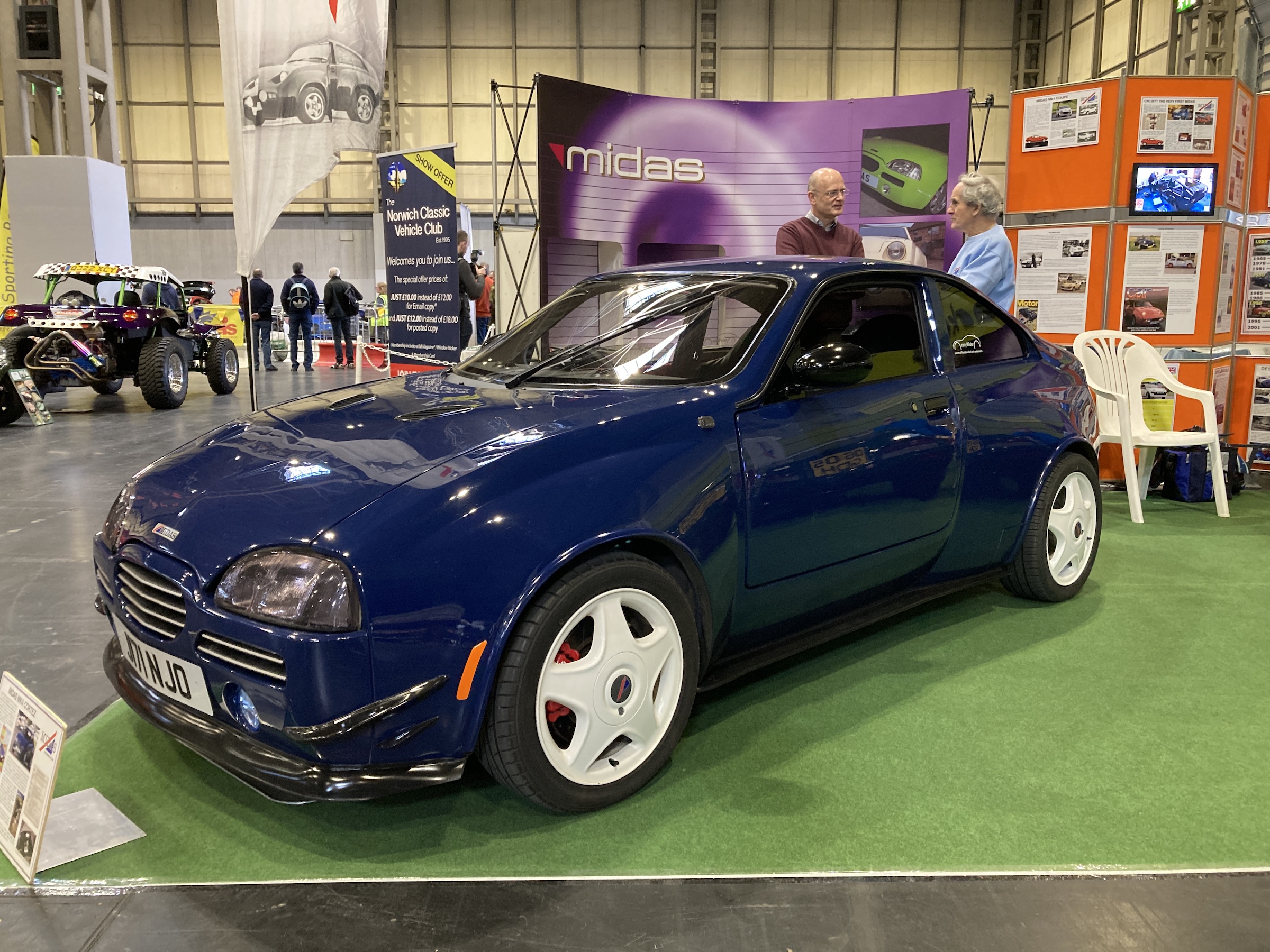 This blue duo, a phase 1 Renault Clio V6 and Ford Racing Puma, made us regret not getting on either boat a little earlier. Good examples of either (and these really were great examples) are getting more valuable seemingly by the day. Both have the feel of true exotics too.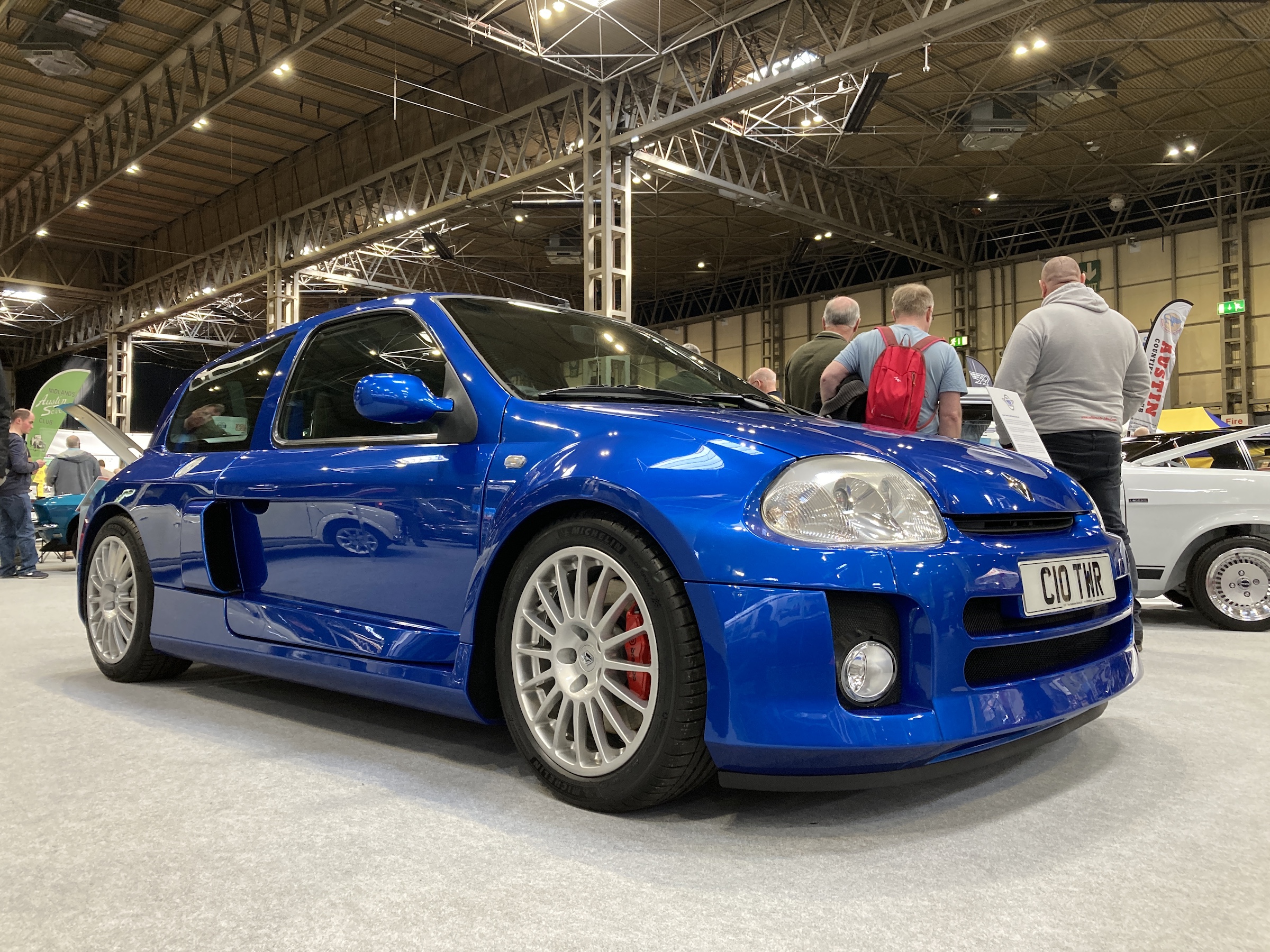 Ford 100E Populars are a car that seem overlooked outside of Ford circles but this example was stunning on its wider steel wheels. We couldn't see an owner nearby for a chat but we suspect there are a few modifications underneath – the lowered stance and that prominent exhaust pipe rather than the original pea-shooter both suggest it's a little fruitier than standard.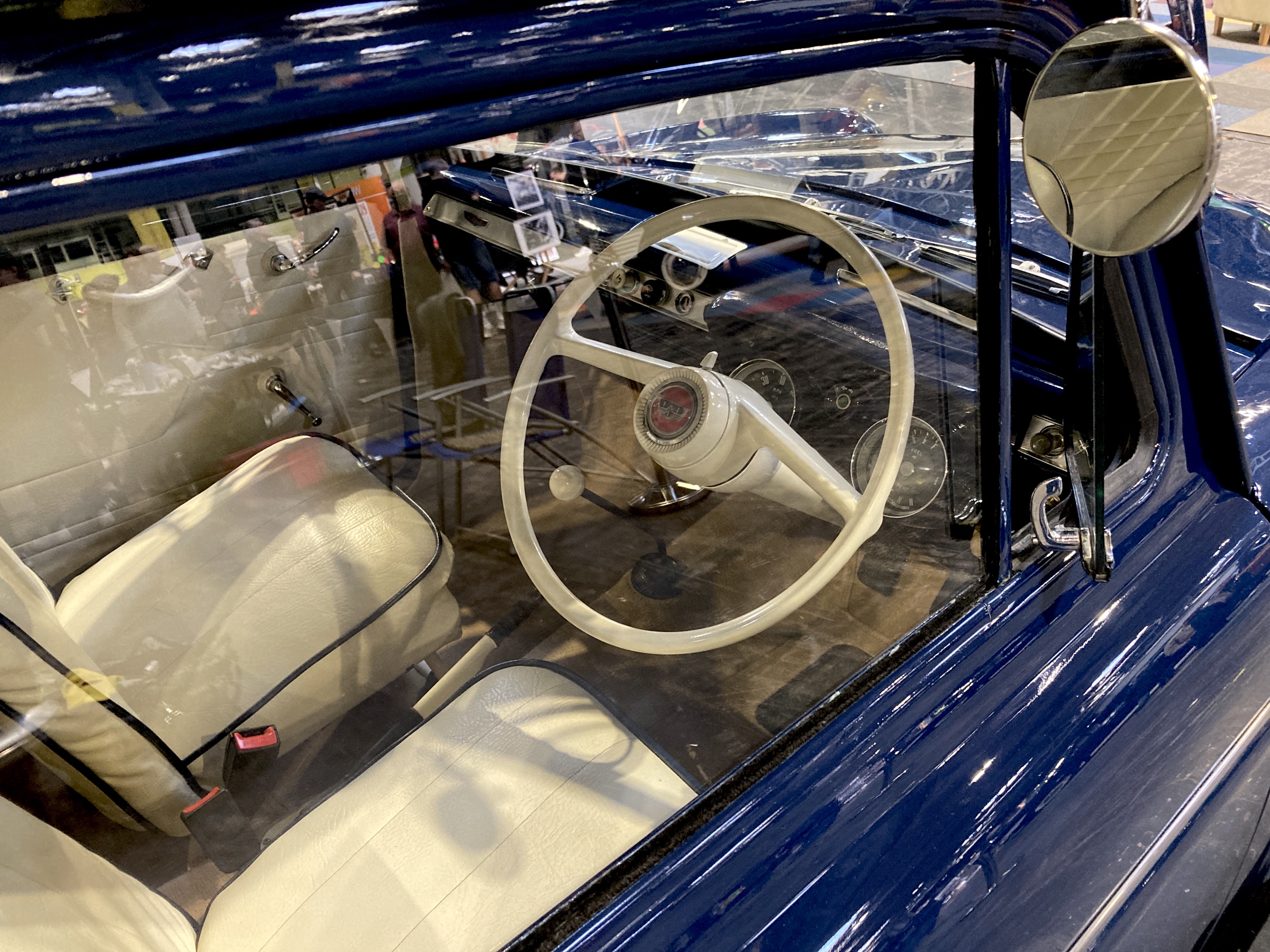 On the theme of subtle modifications, this V6-engined Ford Granada S sits perfectly to us too, and the RS steering wheel inside really finishes it off.
Full points for effort go to this Austin Maxi at the restoration show, which doesn't look great from a distance (some would say the Maxi doesn't look great, full stop), but as you get closer you realise it's a rolling buyer's guide, with handily-scrawled notes letting you know all the places that might cause you trouble.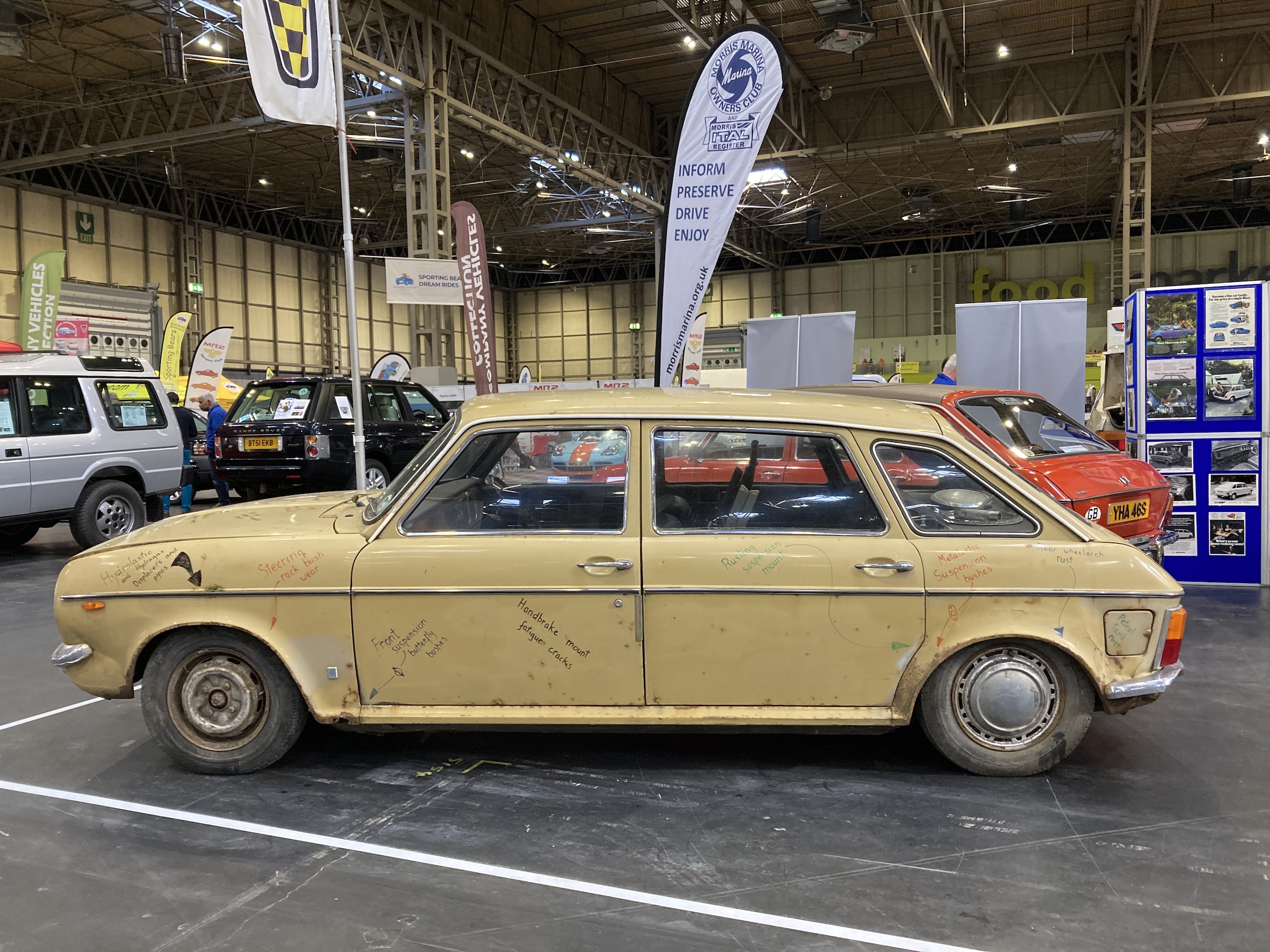 How about some sports car appreciation? Quick hatches and saloons are always interesting, but nothing quite beats a proper low-slung sports car (such as this Matra Murena, Porsche 924, Saab Sonett or Ferrari Mondial) for styling or driver appeal.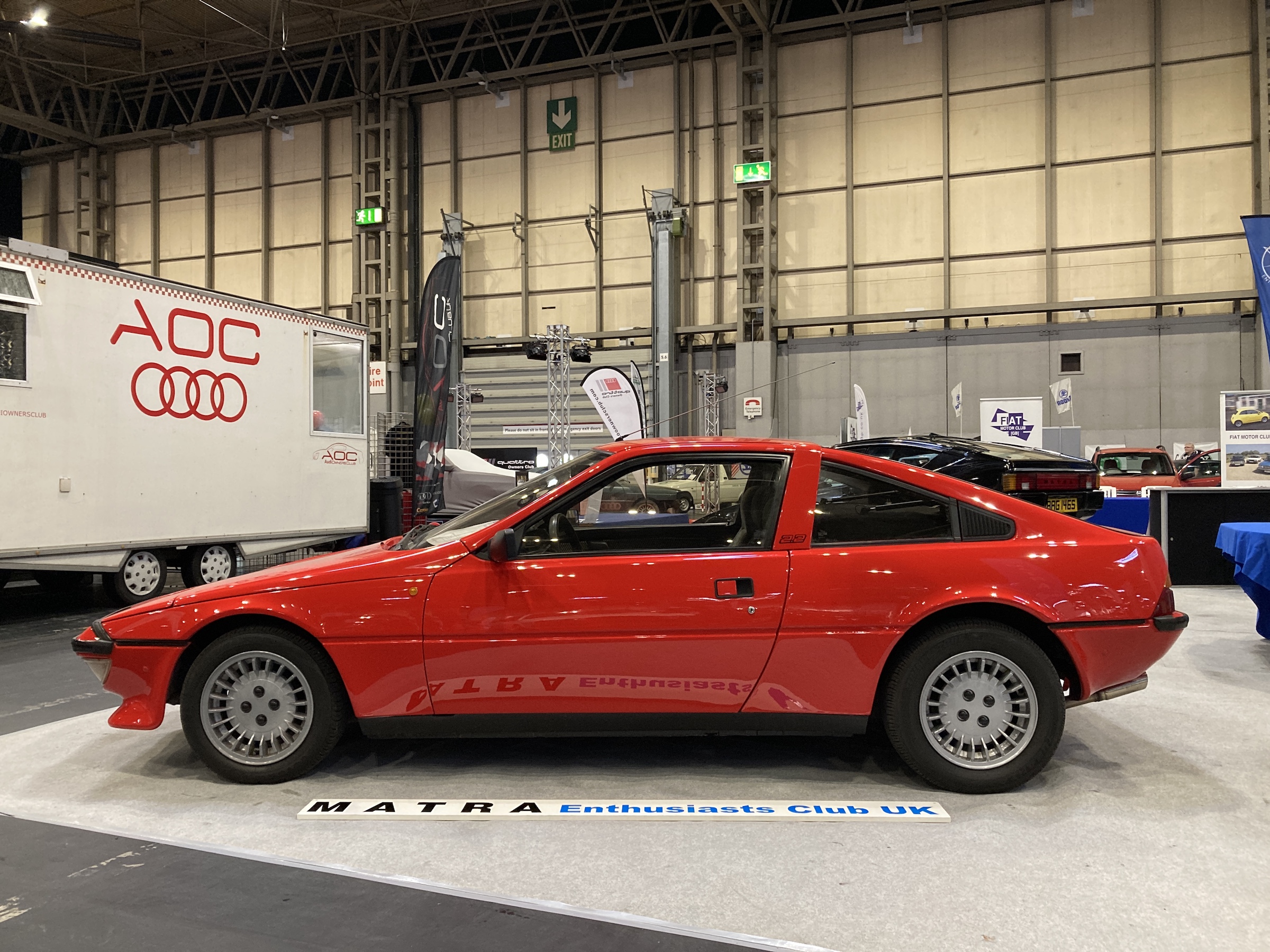 And while it's not a classic, there's no doubting it'll be one: this vivid Alpine A110 showed you don't need to go for traditional metallic blue for the French brand's sports car to turn heads.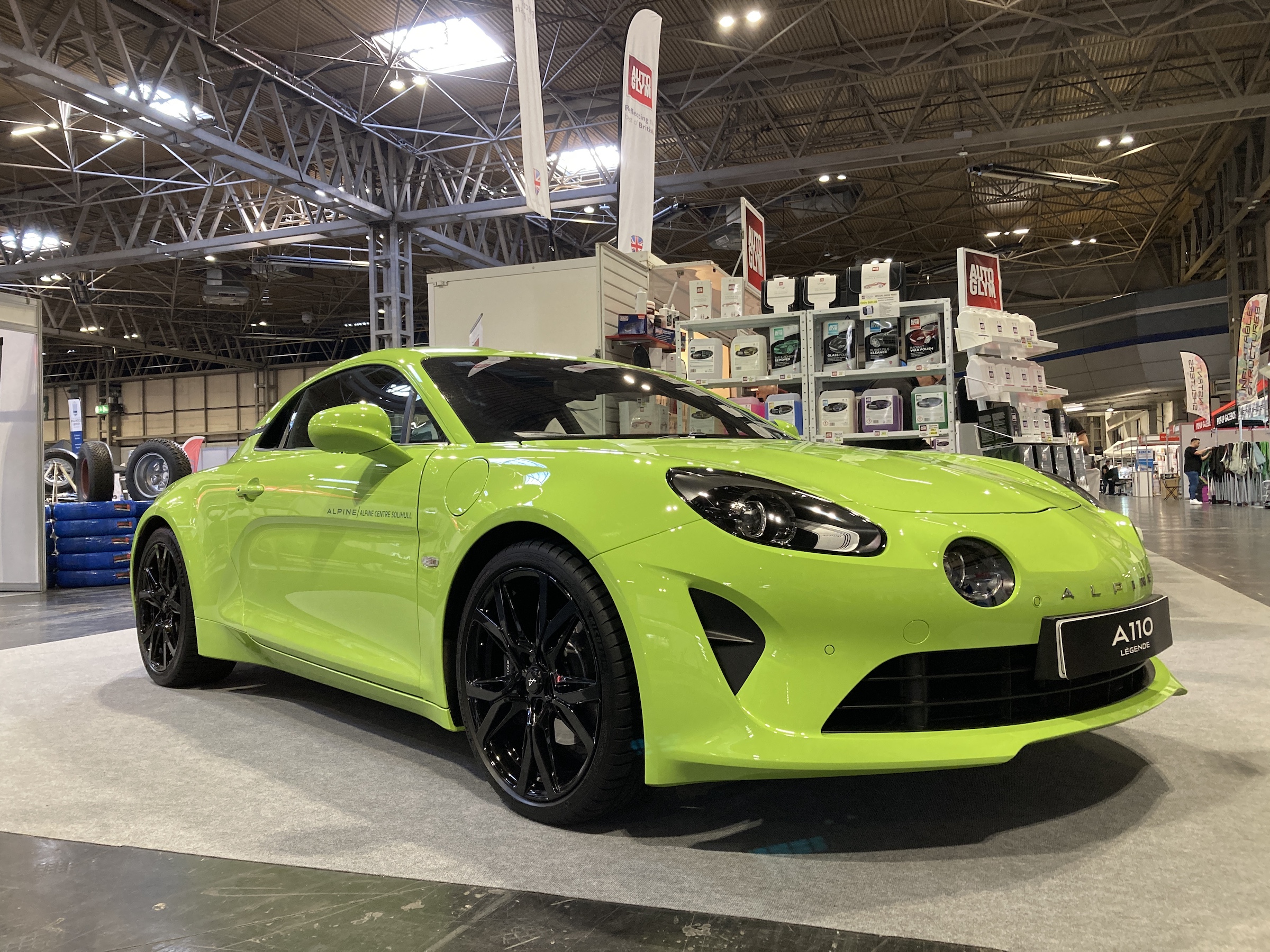 In our preview we highlighted how vans seemed to be wildly popular at the show. Often perceived as less desirable than classic cars (outside of those wearing Volkswagen badges), could a classic commercial vehicle be the ideal route into the hobby in the coming years?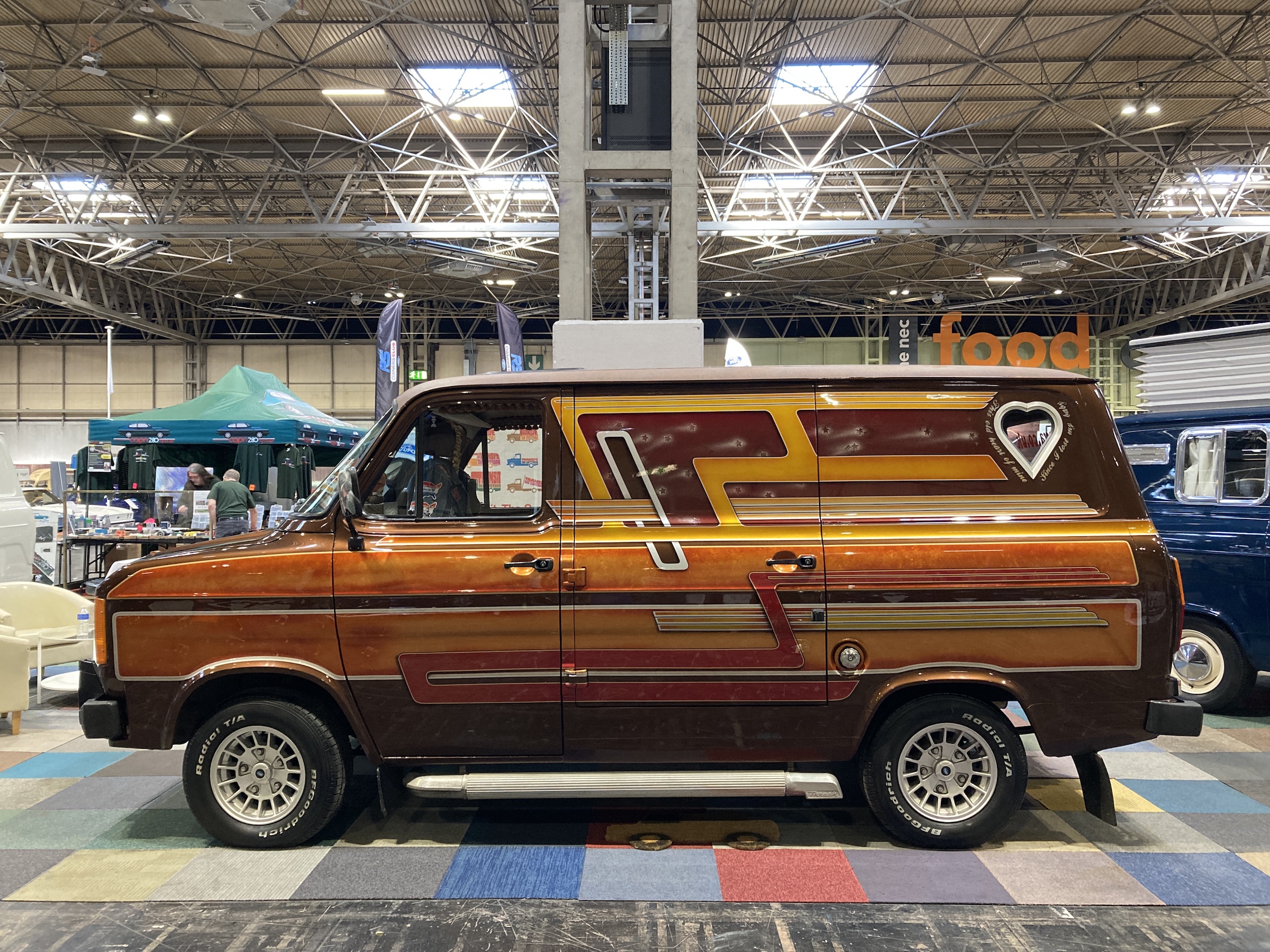 It's great to see the Austin and MG Metro get a real following too, after so many years in the Mini's shadow. While the best examples are now quite expensive, the Metro is a 1980s-1990s car that is still relatively plentiful and affordable, and a great way into the hobby for younger enthusiasts in particular.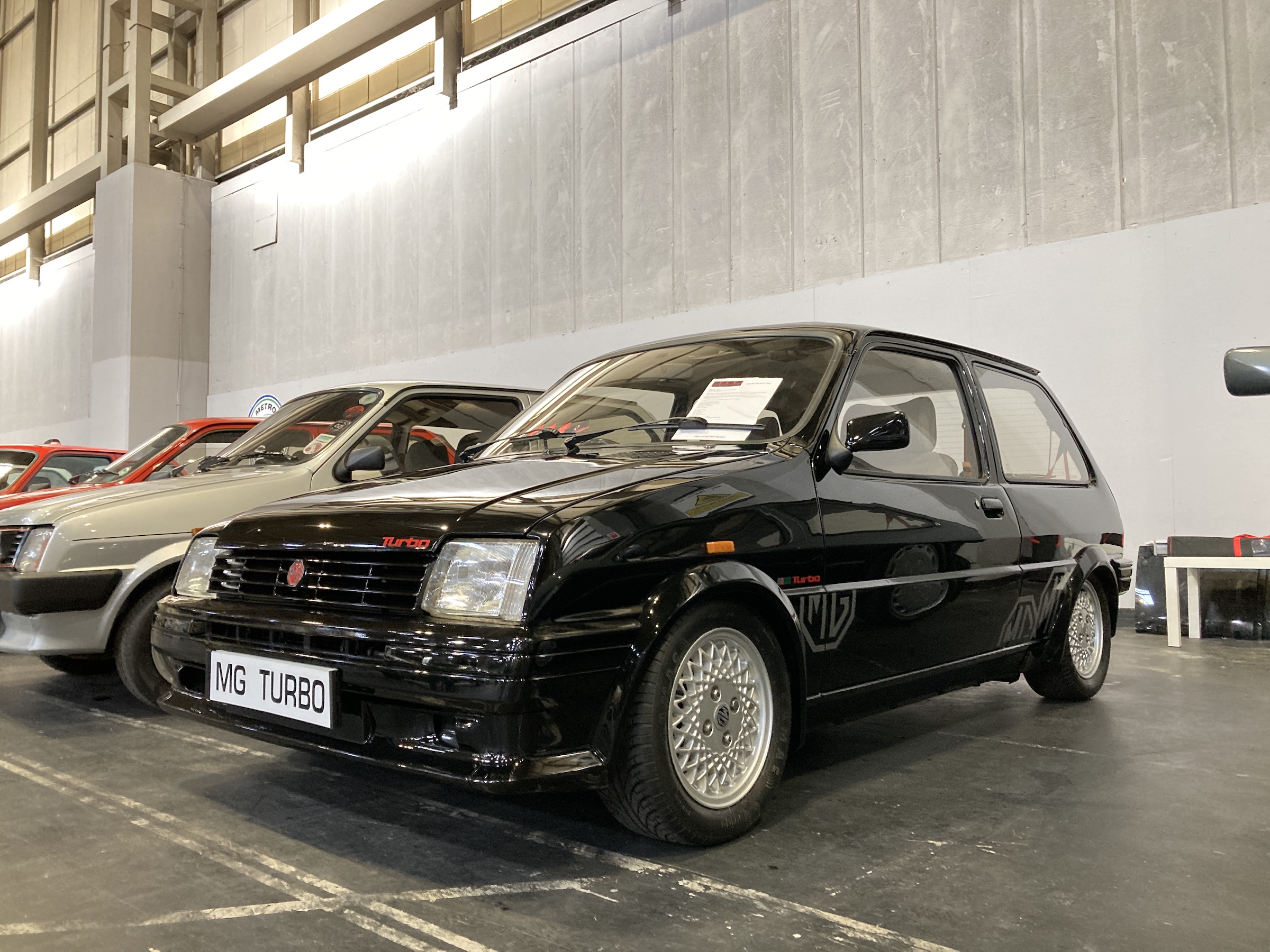 Click through the gallery below for more shots from the Classic Car and Restoration Show, and let us know your highlight from the show in the comments section.
Read more
2022 motoring events: What's on, what to do, where to see it
Six ways to make cars your hobby in 2022
This Mini camper was a big project on a small budget