The Classic Car & Restoration Show at the NEC lacks the size of November's Classic Motor Show, but don't let that put you off: it has an appeal all its own, especially if you've got a project of your own in the garage and need some inspiration.
One thing that helps the resto show stand out from its autumn counterpart is that you'll find people actually working on many of the cars on the show floor. There's not quite as much shiny metal on display, but if you get a kick from the nitty-gritty of classic ownership then there's plenty to like.
How much is your car to insure? Find out in four easy steps.
Get a quote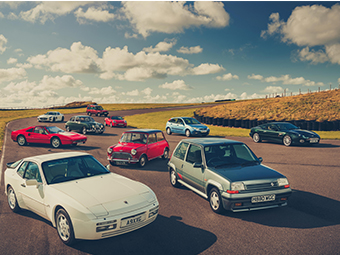 After pounding the show floor for the day, we've selected five things you mustn't miss at this year's show.
Barn find exhibition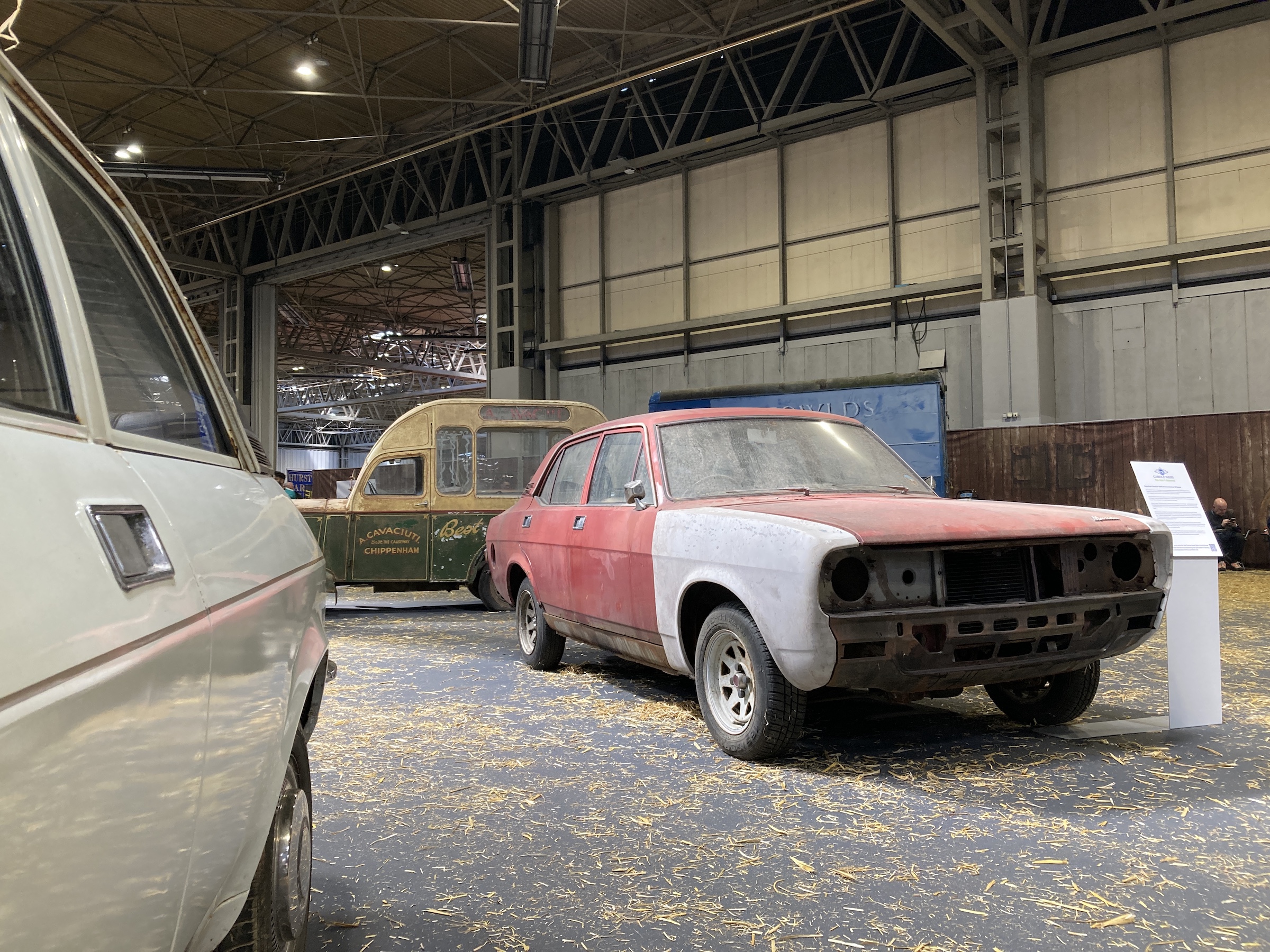 Believe it or not there are still barns out there whose contents haven't yet been found, and there's an impressive display in Hall 4 illustrating the breadth of what can be unearthed under piles of hay and chicken poo if you know where to look (or simply strike it lucky).
The one that stands out for us is a scowling 1950s Dodge Sierra wagon (shown in the lead image). Scowling because that's how it was designed, with angry-looking eyebrows over its headlights, though partly because it's had a prang on the right-hand side too. And if Brits are more your thing, there are plenty of those too.
The autojumble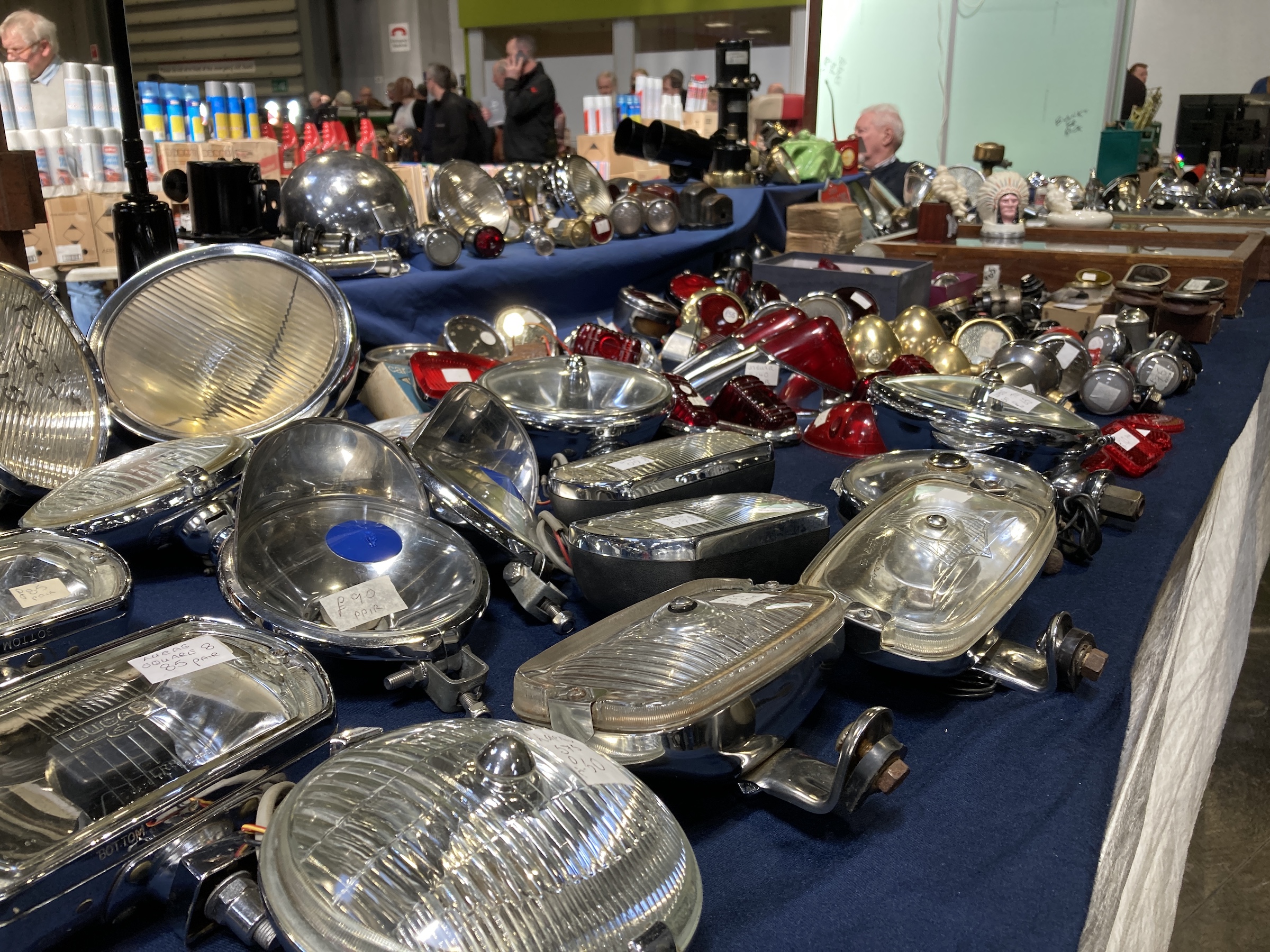 While the outdoor autojumbles later in the year will be greater in scope, the restoration show is still a good opportunity to ponder, peruse and perhaps pick up a piece or two for your own project car.
There's a broad selection of parts on offer, and our shuffle around Hall 4 (where the jumble is located) suggests it's particularly rich pickings if you're after things like headlights, taillights, gauges and dials, and carpeting. A stack of radios did catch our attention though – ideal if you're wanting to ditch a retro-fitted modern unit for something more period-appropriate.
Vans and campers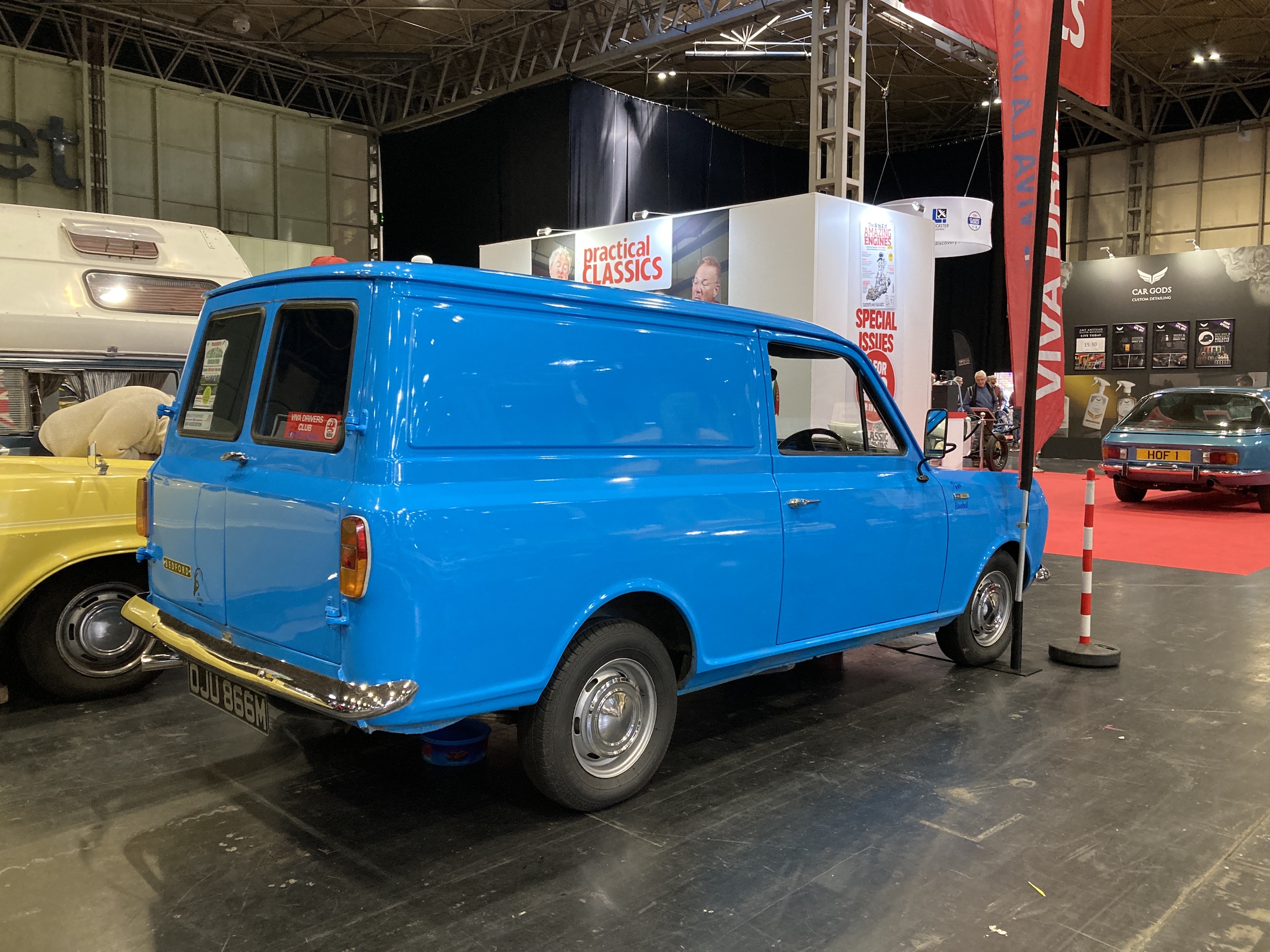 2022 could be the year of the van, if the number of examples at the show are anything to go by. You can barely go from one stand to another without seeing the boxy form of an old Transit or Bedford, in various states of modification and repair – perhaps a sign that this oft-overlooked corner of the classic car hobby is being embraced by greater numbers, particularly as many are still quite affordable.
Storing a van isn't always easy of course, but at least you can store things inside them if your garage is feeling the squeeze. Or, you could go down the route of perhaps our favourite van at the show – a Mk1 Transit customised in a 1970s style inside and out with a strong Motown theme.
Fast Fords (and slow ones too)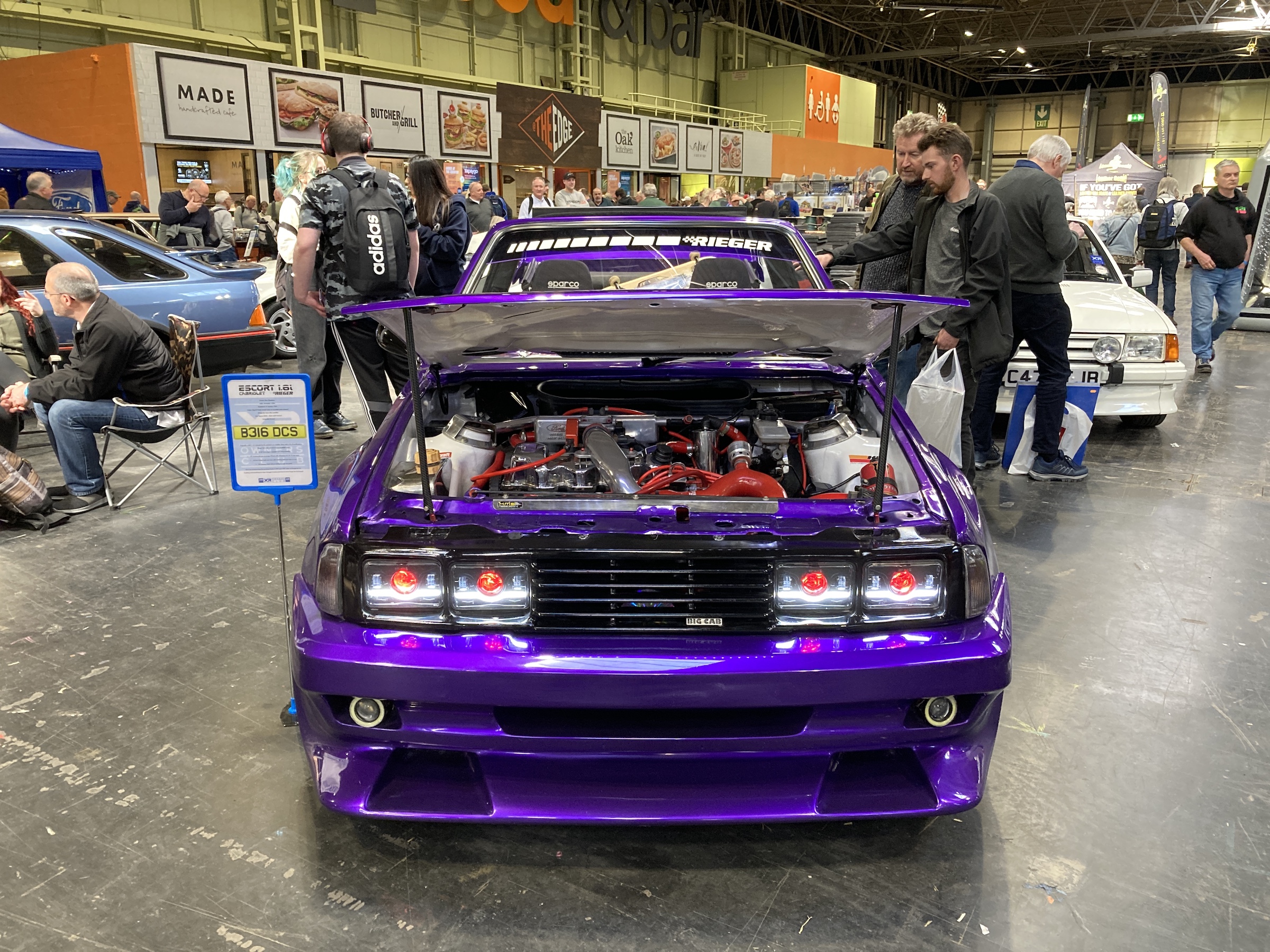 There's a bit of a crossover here with the vans because many of them are Transits, but if you prefer your Fords a little faster, you won't be disappointed. You'll mostly find them in Hall 4 adjacent to the autojumble, and short of a GT40, if you can think of a sporty Ford it's probably here.
Highlights include a pair of ex-BTCC Sierra Cosworths, the obligatory Escort RS Cosworth, more Capris than you can shake a stick at (including a couple of Aston Martin Tickford examples), and of course the increasingly popular (and increasingly valuable) Racing Puma. Plenty of the Blue Oval's other hits are on display too, from Pops to Granadas.
IFA Club collection for Ukraine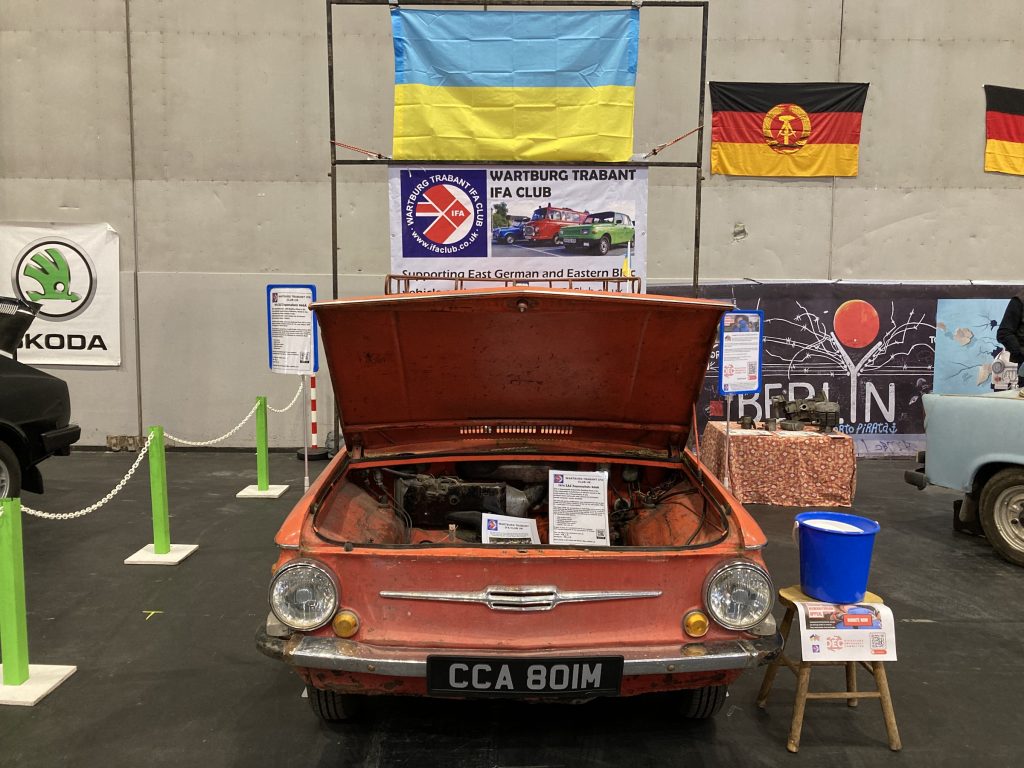 There are plenty of reasons to visit the IFA Club stand in Hall 5, from a charming late-model Trabant to the remarkable Czech Velorex with its leather – yes, leather – bodywork. But there's also an important reason, and that's to donate to the Ukraine Humanitarian Appeal, which is helping provide aid for those fleeing the country due to the ongoing war. (Also, see news of the TVR S2 that's being raffled for the same good causes.)
You'll find a bucket for donations quite appropriately alongside a ZAZ Zaporozhets, a Ukrainian car built in the 1960s – so make sure you have a poke around the small rear-engined saloon while you're at it.
Read more
Elmo: The electric Škoda pickup you've never heard of
Why electric power was the answer when this 1958 DKW expired
Your Classics: Ian Tisdale's Mercedes 130H is a rear-engined marvel