Bridge Classic Cars in Suffolk is running a competition to win a TVR. No surprise there you might think, as the company's raffle-style competitions have seen more than 70 people win classic cars of their own over the years.
This time though, things are a little different, with each £10 entry to win a TVR S2 going towards the Ukraine Humanitarian Appeal to assist those fleeing the country because of Russia's unprovoked invasion.
The latest figures suggest more than three million people have escaped Ukraine since the war started in late February. The Ukraine Humanitarian Appeal has been set up by the Disasters Emergency Committee to assist the enormous number of those both in Ukraine and in neighbouring countries by providing essentials such as food, blankets, hygiene supplies and more.
Each £10 ticket gets one entry to win the TVR, and goes directly to the Ukraine Humanitarian Appeal in the process. While ticket numbers are usually limited, there is no limit for this competition, ensuring as much money can be raised for the Appeal as possible before the draw on 28 April, 2022.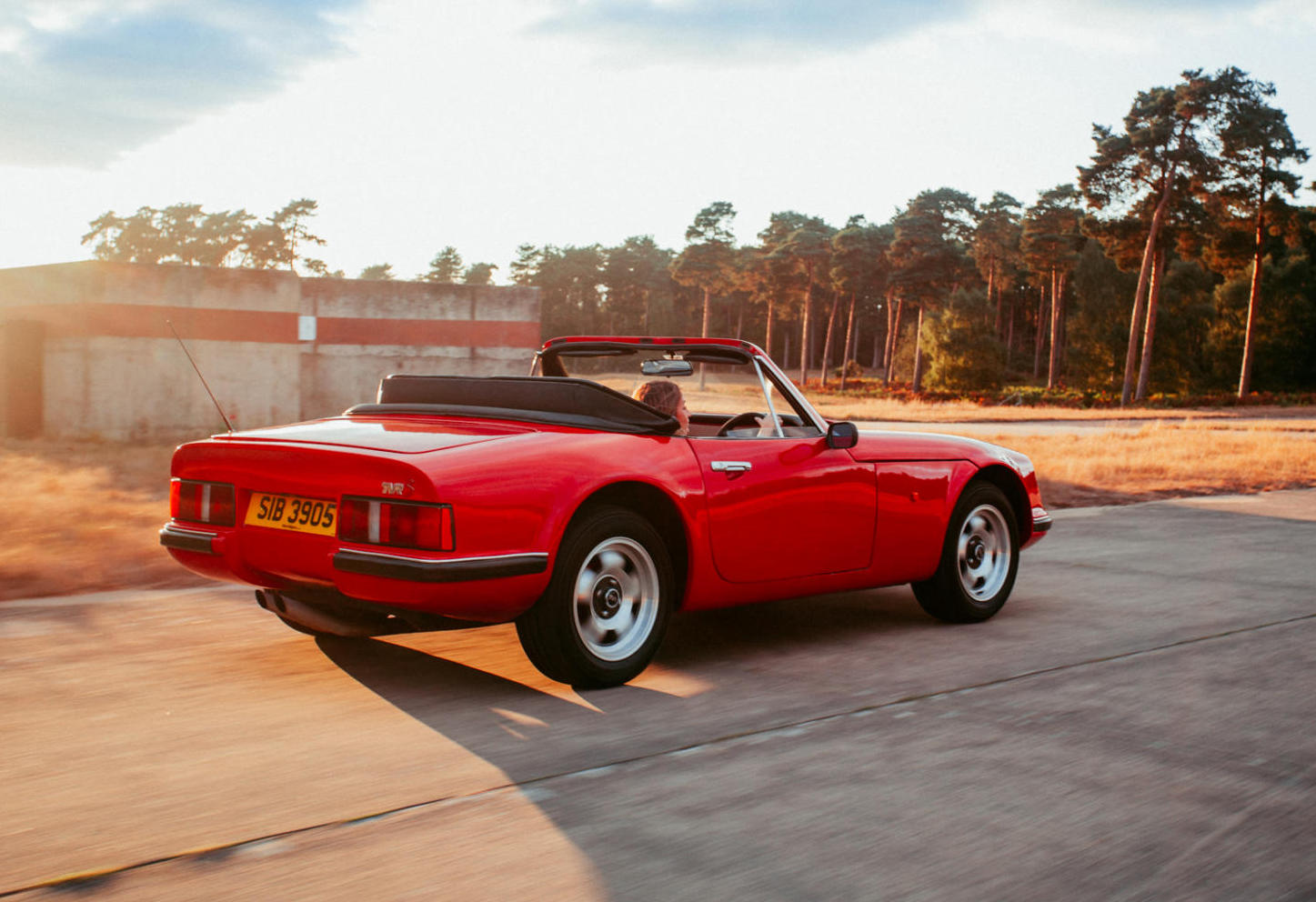 And in a twist of generosity, the 1989 TVR S2 is being offered in the first place thanks to a donation by a man named Jar Joyce – who won the car in a previous Bridge Classic Cars competition in October last year.
It looks to be a fine example of the breed, resplendent in a coat of bright red paint and complete with a hefty folder of paperwork compiled by the previous owner.
The TVR also enjoyed a new clutch master and slave cylinder, rear wheel cylinders, and a brake fluid change in early 2021, while Bridge Classic Cars' footage suggests the 170bhp, 2.9-litre V6 is healthy too.
You can find the competition entry page here. Perhaps the next winner will donate the car all over again?
Read more
Buying Guide: TVR Chimaera (1992–2003)
Renee Brinkerhoff just turned her Porsche into a skidoo to cross Antarctica
Lesser spotted AC 3000ME Turbo for sale