Few cars inspire quite as much loyalty as the TVR Chimaera. Its blend of good looks, bellowing soundtrack, fine handling, and surprising practicality for a two-seat sports car all endear car enthusiasts to this traditional British roadster. If you're looking for a car that adheres to tried and trusted engineering and design, and will put a smile on your face because of it, you've come to the right place.
The Chimera went on to become the best-selling model in TVR's history, with more than 6000 sold between 1992 and 2003. Its name was apt as, like the mythical beast, the TVR could be described as fire-breathing compared to mainstream sports cars and it brought together parts from many sources.
How much is your car to insure? Find out in four easy steps.
Get a quote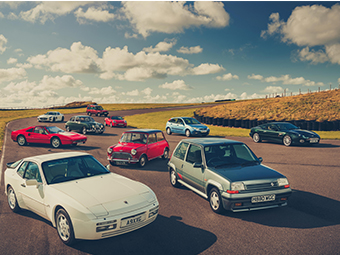 However, where older TVR models could often be a fast-moving parts bin guessing game, the Chimaera was an altogether more complete car. Like the Griffith that arrived the previous year, the Chimaera was introduced by Peter Wheeler, the company owner, as he attempted to move TVR upmarket and attract more customers.
Wheeler was very much a hands-on boss. He and John Ravenscroft designed the Chimaera, and allegedly had a little help from Wheeler's pet pooch, a German Pointer called Ned, which chewed a chunk out of the body buck to create the hole where the front indicator would go on to be sited.
The final shape was a little bigger than the Griffith and in keeping with this car's role as a more affordable GT model to the Griffith's outright sporting brief. As a result, the Chimaera arrived with the same chassis as the Griffith but a slightly softer suspension set-up using Bilstein dampers and rear anti-roll bar.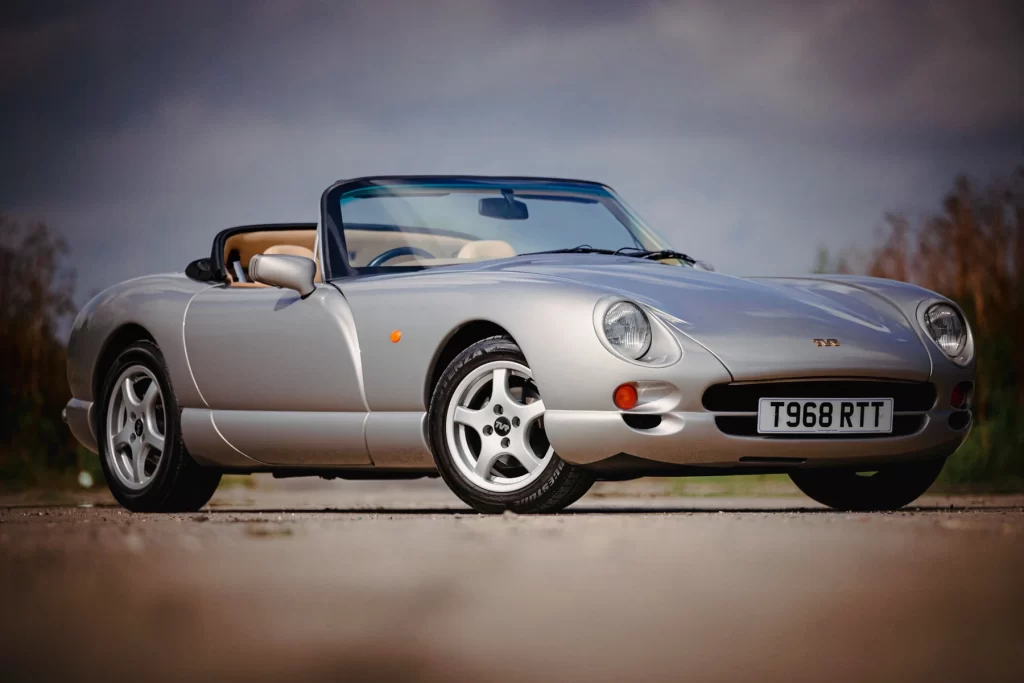 There was nothing soft about the engine options, which were all based on the ubiquitous Rover V8 complete with catalytic convertor. The all-alloy motor was offered in 4.0- and 4.3-litre forms to begin with, offering claimed power outputs of 240bhp and 280bhp, respectively. That meant a Chimaera 4.0 was good for 0-60mph in 5.1 seconds and 151mph flat-out, while the 4.3 offered 0-60 in 4.6 seconds and 158mph.
The Rover SD1-spec LT77 five-speed manual gearbox was fitted to early Chimaeras, but this gave way to a stronger Borg-Warner T5 'box in 1994. That same year also saw TVR offer the Griffith's 5.0-litre V8 in the Chimaera. It was billed as producing 340bhp to serve up 0-60mph in 4.1 seconds and 175mph all out, which put the TVR on an equal footing with faster Porsche 911s. Another change in 1994 was the replacement of the 4.3-litre engine with an 'HC' high compression version of the 4.0-litre unit. The HC came with 275bhp to give identical performance figures to the outgoing 4.3.
In 1996, TVR carried out a more comprehensive update of the Chimaera with a new front grille design that brought its looks into line with the Cerbera's split-intake style. Exterior door locks were replaced with the now trademark buttons under the door mirrors, while the rear bumper, boot lid and lights were all gently revised.
Inside, new switches were introduced, though TVR took its time introducing these updates, so some cars were a mix of old and new components in this year. Under the fibreglass skin, the 4.0 HC engine was replaced by the 4.5-litre V8 that delivered 285bhp for 0-60mph in 4.7 seconds and 158mph.
The only other update of note for the Chimaera came along in 2001 when the front headlights were faired in and the rear light units were swapped for individual lights per side. Production of the Chimaera came to an end when the last 450 rolled off the Blackpool line in 2003, marking an end to the Rover V8's production with TVR.
What's a Chimaera like to drive?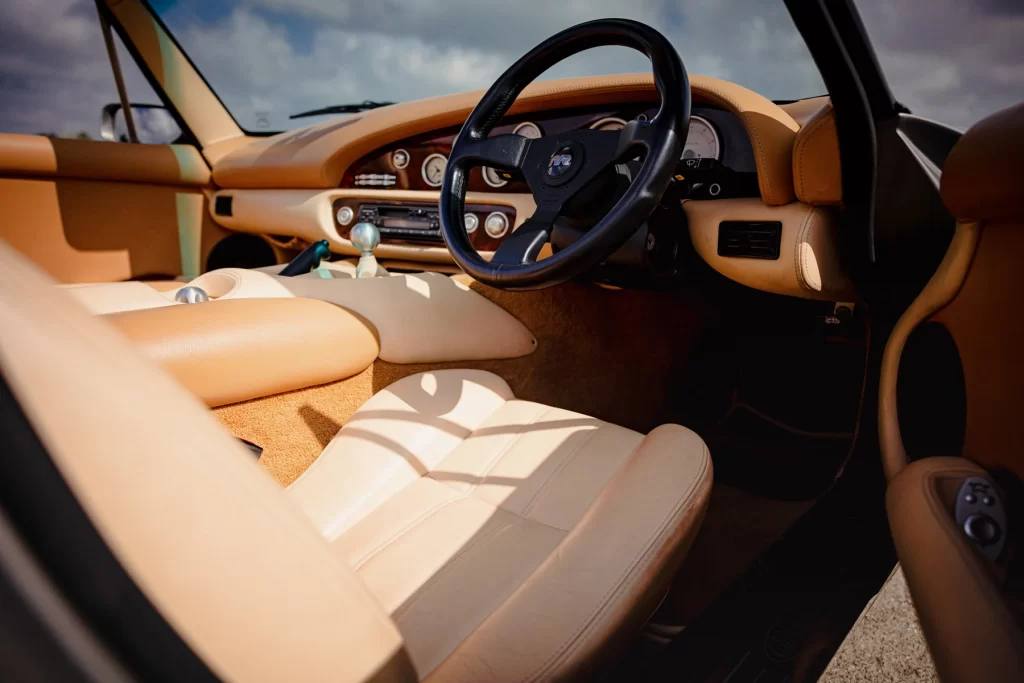 The fact so many Chimaeras were used as everyday cars tells you this is a rounded machine that is up to regular, sustained use. If anything, the Chimaera and your relationship with it will get better the more you use the car.
Like all classic cars, there can be a lot of variation between individual models when it comes to trying one out. With the TVR Chimaera, it pays to try several cars before committing to buying one as a bad one will ruin your view of the breed, while a good one will have you placing a deposit. So, assuming you're at the wheel of a well sorted Chimaera, what are they like to drive?
You can forget about the rawness of some 1990s British sports cars like Caterhams, Lotus and Morgans as the Chimaera is a much more civilised machine. It easily bears comparison with a contemporary Porsche Boxster (reviewed in this Buying Guide) for refinement and long-distance touring ability, especially as the TVR has a generous boot.
With the two-part hood raised, the Chimaera's cabin is snug and water-tight, and you can easily carry on a conversation with your passenger at motorway speeds as wind, road and engine noise are all held in the background. It also offers up a supple ride that does a good job of dabbing away messy road surfaces. This is a consequence of the Chimaera being developed on British country roads and all the challenges they can throw up.
Even so, early Chimaeras can tramline on cambered roads, while later cars are much less prone to this. Another point to bear in mind is power steering was an optional extra only offered from 1995 onwards. It makes the Chimaera much easier to live with around town, but there's not as much sensation through the steering when you get on to winding roads.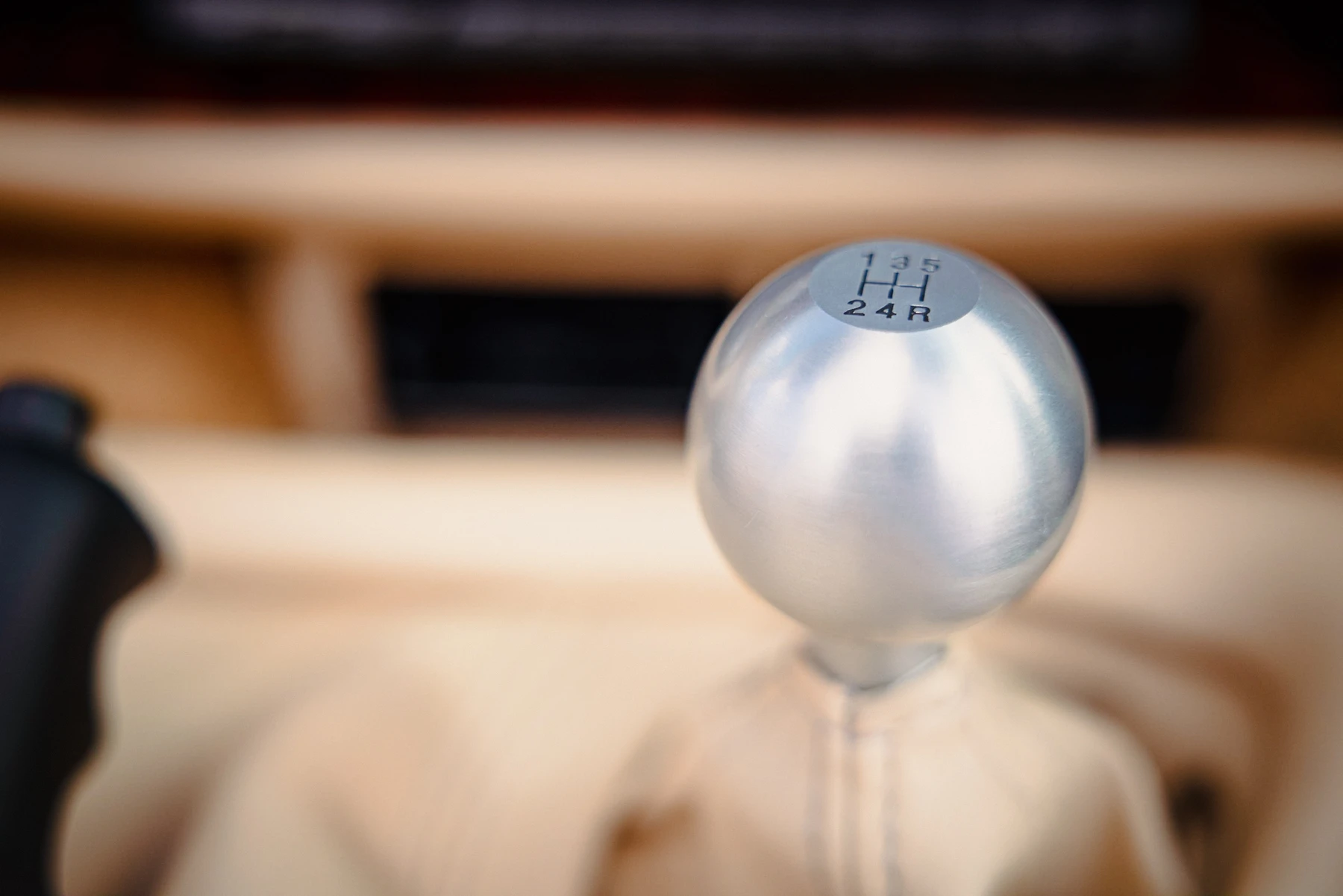 The other controls are all weighted in a way that you expect of a British sports car, so the brake pedal is firm with good progression. Just remember there's no ABS or traction control. TVR's version of traction control is the very long travel for the throttle pedal, which does indeed make it easier to manage.
Then there's the family of V8 engines. They have a distinctive woofle at low revs that develops into a cultured roar the more they are revved. While the 5.0-litre motor is the fastest, and feels it, the entry-point 240bhp 4.0-litre V8 is still plenty quick on the road. We'd look for a car with standard exhausts fitted as some aftermarket upgrades can be too loud or drone at certain revs, making longer journeys tiring.
You'll need your strength for the five-speed manual gearbox, which has a heavy, deliberate action whether your have the earlier Rover 'box or the later Borg-Warner unit. You can spot the Rover LT77 easily as reverse is to the left of the gait, while the Borg-Warner T5's is on the right in line with fifth gear.
Thanks to the generous torque of the engines, you can opt to leave the car in a higher gear and it will pull without complaint, which means you can concentrate on the handling. The Chimaera offers good levels of adhesion in the dry, but it needs caution in the wet, like any other powerful rear-drive sports car with no driver aids. Happily, the steering is quick and direct, so you can correct any small slides without drama.
How much does a Chimaera cost?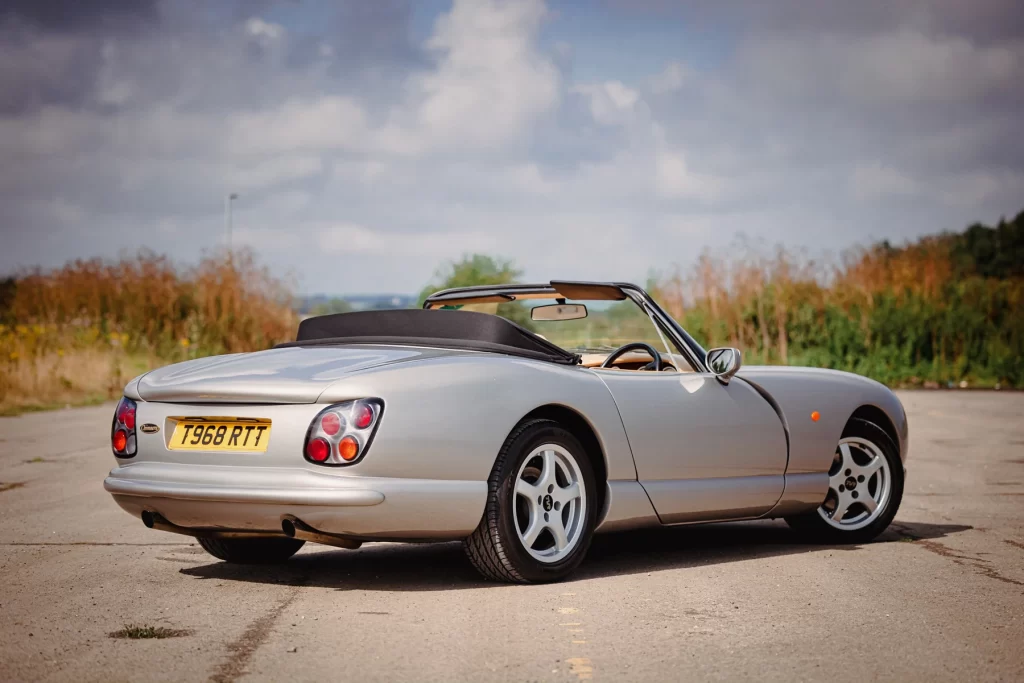 There are Chimaeras selling for less than £10,000, but as you can see from looking at Chimera values in the Hagerty Price Guide, a much happier hunting ground is around the £12,000 mark. This is where you'll find cars in good condition but with higher mileages or needing a little tidying.
Most cars in this bracket will be 4.0- and 4.3-litre cars, while the 400 HC and 450 with the 4.5-litre V8 will nudge the price up towards £15,000. For any of these models in excellent condition, reckon on spending around £20,000, which should get you a fine original car, or one that has had any chassis rust issues properly dealt with.
The 500 with the 5.0-litre V8 is the most desirable Chimaera for many as it's the most powerful and the quickest. A mint example will cost around £22,000, with low mileage collector quality examples fetching up to £30,000.
What goes wrong and what should you look for?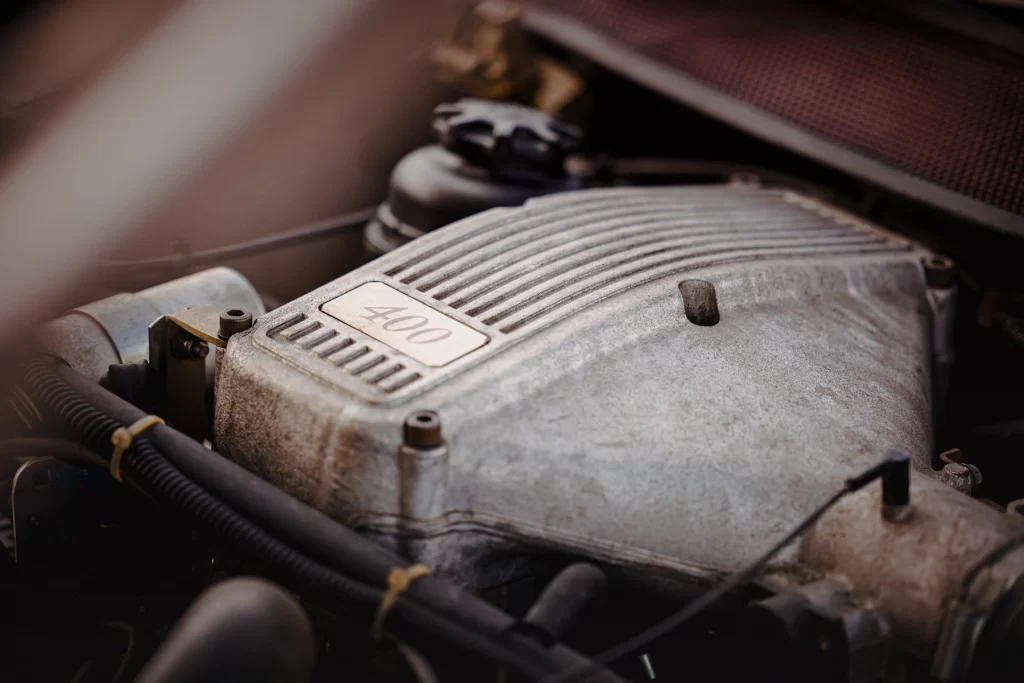 You need to start with the bones of the Chimaera and that means the chassis. The simple steel backbone frame is strong and provides a rigid base for the car's excellent handling and ride, but it does rust. The first things to inspect are the outriggers that run underneath the passenger compartment. From there, check the central spine and either end where the suspension mounts.
Any sign of corrosion in these areas is almost certainly hiding worse and you should approach with caution and have a specialist inspection. Ignore it and you could face major repairs or, worse still, a chassis replacement. As prevention is better than cure, doting previous owners will hopefully have stayed on top of future-proofing maintenance and rust-protected the chassis regularly.
The glassfibre body is very well made, so checks are down to looking for crash damage, chips in the paint, and general wear. The same goes for the hood, while the wheels are also straightforward to refurbish. Look for uneven tyre wear that can be down to poor alignment or a sign of worn suspension components.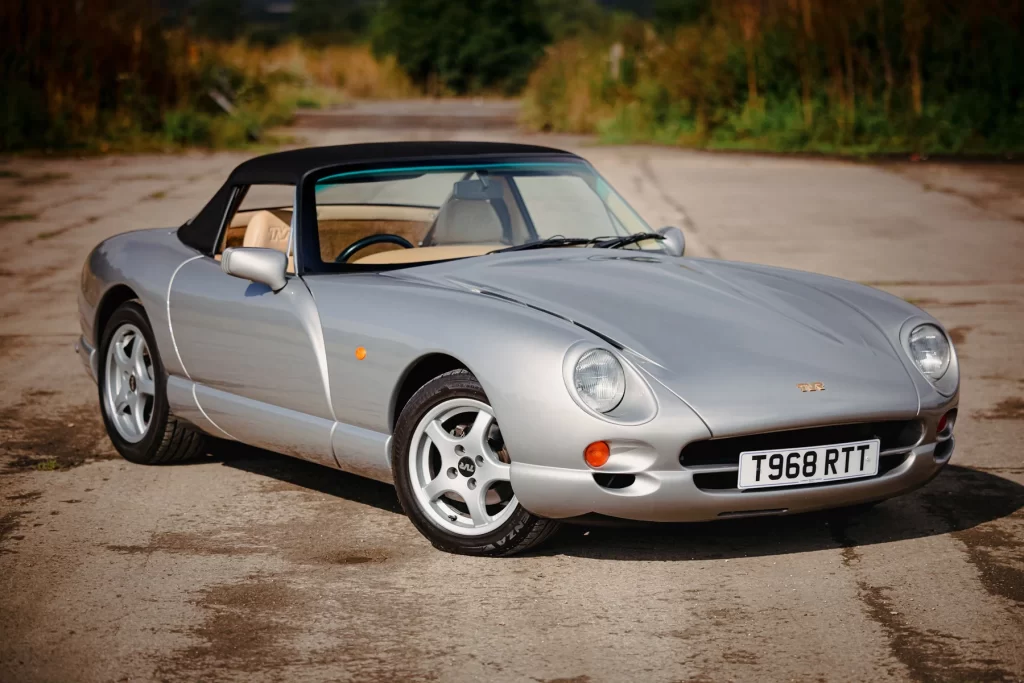 The Rover V8 engine's strengths and weaknesses are well known and documented by specialists, so rebuilds are far easier than with many sports cars of equivalent performance. When buying, look for any oil leaks from the timing cover at the front of the engine. Rattles or taps from the top of the engine are likely to indicate piston slap, which is most prevalent on the 5.0-litre motor due to its unique pistons.
Camshafts are known to wear and the cooling system can over-pressurise if the cylinder head gaskets fail or a cylinder liner dislodges. New liners with a 'top hat' are available to cure this and cost around £1000 fitted, assuming the engine doesn't need any other work. The later Borg-Warner gearbox is generally considered more durable than the earlier Rover item, though neither gives much trouble.
Be happy that all of the electrics work properly. This is not so much a TVR or Chimaera issue as one that many cars with a glassfibre body are susceptible to as a result of earthing issues. While checking the cabin electrics, have a look at the edges of the windscreen for any milkiness in the laminated glass. Feel for damp carpets that point to a leaky roof, and check all of the interior trim is in good fettle.
Which is the right Chimaera for you?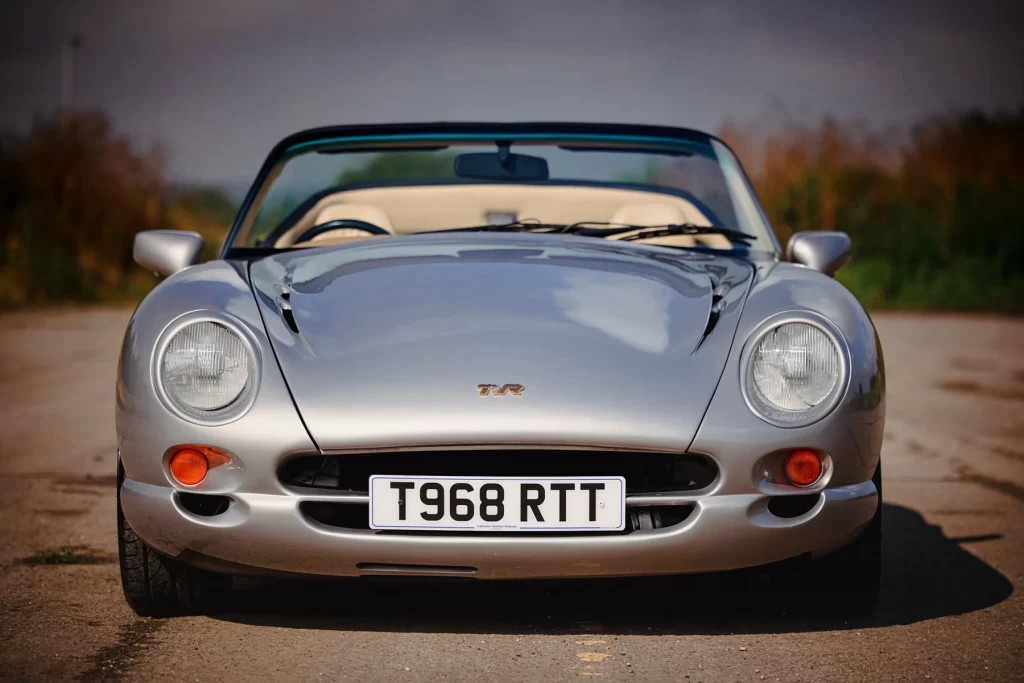 The choice between the pre-facelift Chimaera and the later cars with faired-in headlights and the four individual tail lights is a subjective one. There are also advocates for each of the different engine capacities, so much comes down to just how quickly you want to accelerate and what's available when you're looking to buy. The good news is several specialists can build a Rover V8 to any specification you want to suit your needs.
The 430 is the rarest Chimaera as it was on sale for the shortest period, so it has an appeal for collectors. However, most buyers want to actually use their Chimaera and later cars are a little better equipped. For some, power steering will be essential, so you'll be looking at cars from 1995 onwards with this optional extra included.
For many drivers, we'd suggest that a 4.0-litre Chimaera as the best way into this soulful, tuneful sports car. Concentrate on condition and maintenance history, drive several before you make any buying decision, and you'll have a machine that you'll make memories with.
Read more
Boxster at 25: Driving the car that saved Porsche
Buying Guide: Triumph TR4, TR5 and TR6
Opinion: Revived car companies miss the marque