Het Zoute, the small but exclusive enclave within the town of Knokke-Heist on Belgian's northern most coastal tip, once a year plays host to a special car show, the Zoute Grand Prix. Intentionally high end, the event mixes art expositions, concours of elegance and a variety of classic and sports car tours, and includes an auction hosted by Bonhams.
The Zoute Sale catalogue is always a treat, with an eclectic mix of very high quality modern and historic cars that is rarely found elsewhere. European cars feature heavily, and the sale sometimes attracts quirky vehicles that wouldn't be quite at home in the more prestigious Retromobile Paris auctions in February.
How much is your car to insure? Find out in four easy steps.
Get a quote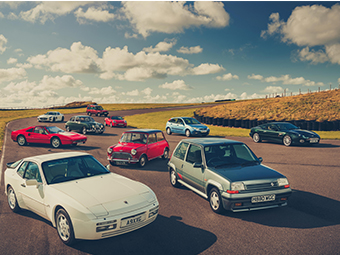 This year is no different, with a fascinating mix of very special cars and motorcycles, and a few that just wouldn't seem right elsewhere. Here is Hagerty's pick of the 2021 Bonhams Zoute sale.
1961 Ferrari 250 GTE 2+2 coupé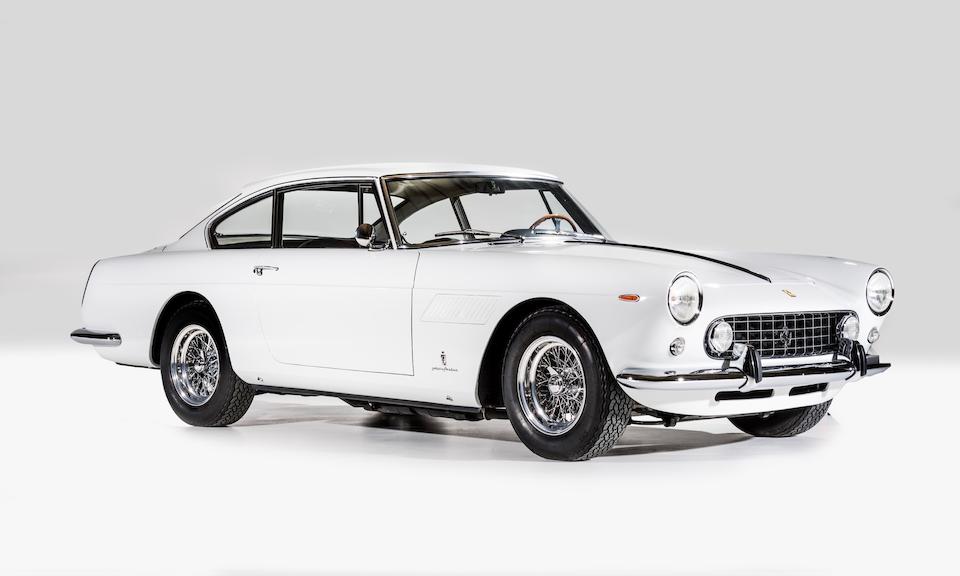 Estimate: £350,000 to £430,000 (€400,000 to €500,000)
This stylish grand tourer was ordered by Garage Francorchamps in Brussels for a Belgian citizen, Mr Desoer, whose family hailed from the Liège area. This car's accompanying original Ferrari build sheet states that chassis 2353 was built as a 2+2 coupé, body colour Bianco 12435 MM and with interior upholstery in Pelle Nera VM 8500. The car was invoiced by Ferrari Sefac to Garage Francorchamps on 23rd March 1961 priced at 4,690,000 lire, and the owner registered it on 7th June 1961. We're rather taken with the white and black colour combination. Although not widely used, Ferrari actually chose this colour for its catalogue illustration and for all its press photographs at the time of the car's introduction. Having changed hands, the 250 GTE underwent an extensive, two-year restoration, from 2005, and was given Ferrari Classiche certification in 2009 – since when it has covered a mere 930 miles. The Hagerty Price Guide shows a concours value of £354,000 for a 250 GTE of the same year.
1992 Honda Z50K Monkey Bike 'Baja Africa'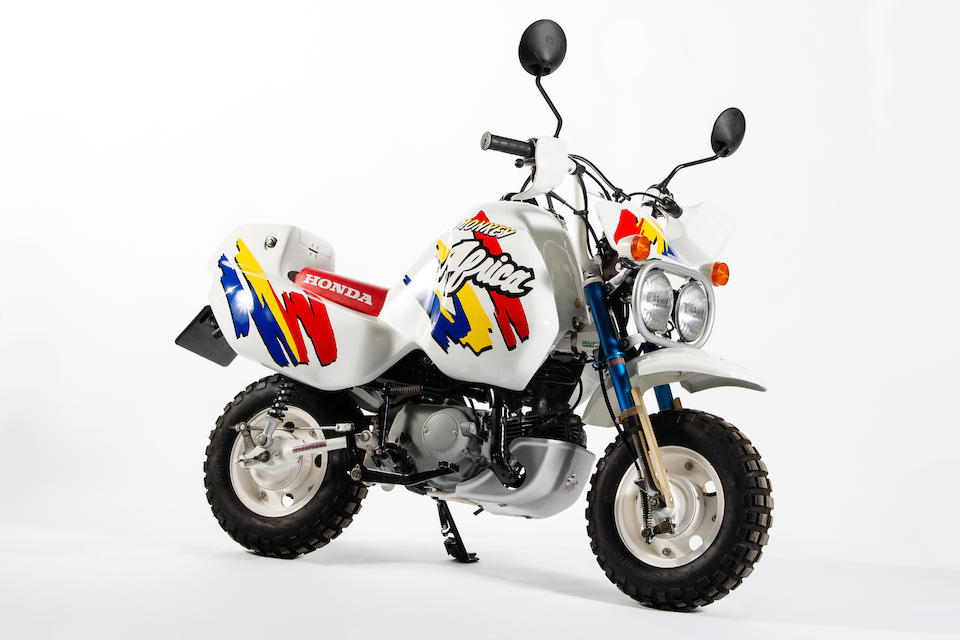 Estimate: £15,000 to £17,000 (€17,000 to €20,000)
The Honda Z50 had an astonishing 50-year production run and today demand for the more collectable versions is extraordinary. Back in April, Bonhams auctioned a group of six at their Monaco sale with one, a 2004 'Freddy Spencer' edition, selling for €10,350 (£8840). At Zoute, another four are crossing the block, including the holy grail of Monkey Bikes, the 'Baja Africa'. Available as an optional-extra and only in Japan, the Africa Kit was inspired by Honda's Africa Twin, the Paris-Dakar winner in 1987, and its high price meant that very few were sold. Will this ultra-rare bike reach its target? Easy to store, simple to display and lots of fun, with values increasing all the time, it seems likely.
1991 BMW Z1 Roadster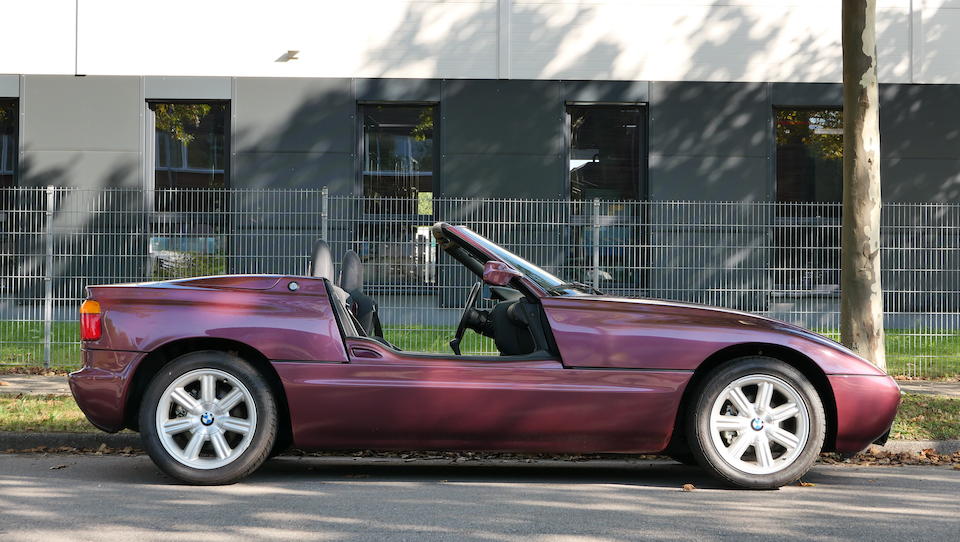 Estimate: £77,000 to £100,000 (€90,000 to €120,000)
With a top estimate that is nearly double Hagerty's 'concours' Price Guide value, this BMW Z1 from the final year of production has to be very special… and it is. There are just 16km on the odometer, and the first owner didn't even register the car, simply keeping it in the entrance to his office. And who can blame him? With its novel doors, cool camouflage-inspired seat trim and concept car vibe, it's BMW at its boldest. Undoubtedly collectable, the car's extreme low-mileage may even cause the new owner a few headaches – it may be liable for VAT as a 'new' car, possibly adding around 20% to the final price.
1966 Citroen 2CV Sahara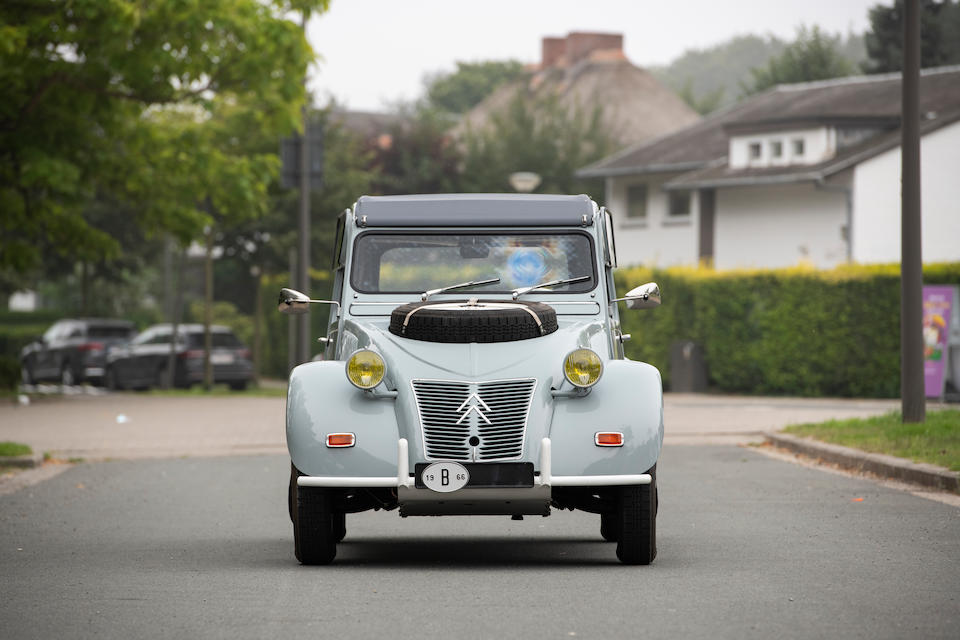 Estimate: £60,000 to £77,000 (€70,000 to €90,000)
Until recently, the prospect of a £77,000 Citroen 2CV could have been regarded as fanciful, but values of the most rare varieties, especially the 4×4 Sahara, have risen strongly in recent years. Then, two weeks ago, French auction house Aguttes sold three unregistered examples, each for over €100,000 and one for an astonishing €141,960. This one, with matching numbers, could sell very well, especially if the buyer has a thirst for adventure.
1989 Ferrari F40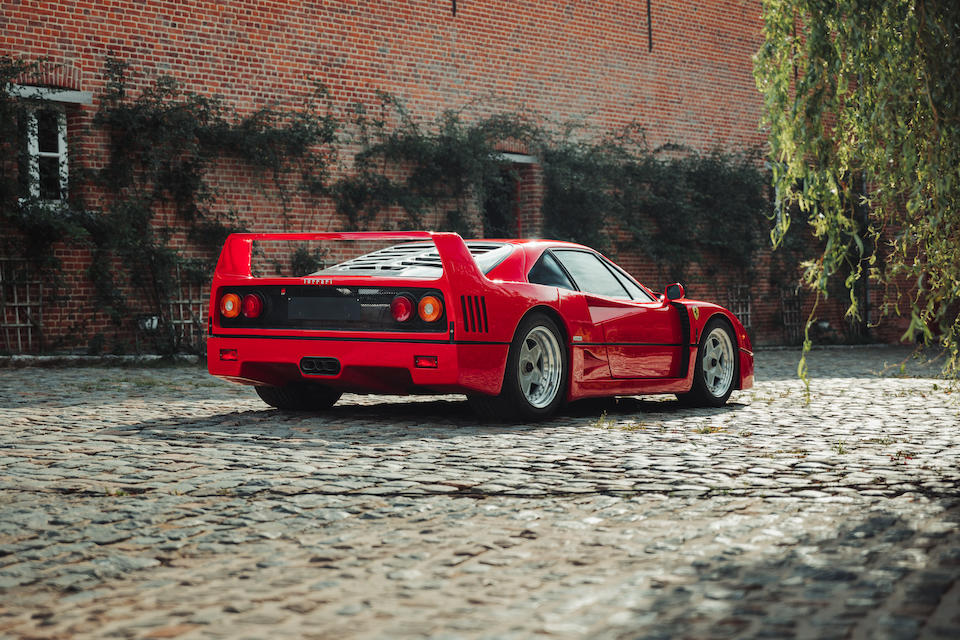 Estimate: £850,000 to £1.3M (€1M to €1.5M)
Ten years ago, the UK Hagerty Price Guide's average value for a Ferrari F40 was £323,750. Today, it is nearly three times that, £924,475. The rise in the aura surrounding Ferrari's celebration of their 40th year as a motor manufacturer has been well documented, but it seems to have reached fever pitch in the last few months. This one though is very special: just 1790km from new, a 'non-cat, non-adjust' one-owner model with air conditioning and winding windows and presented in very original condition. True, it's been dry-stored since 1992, but as far as blank canvasses go, this is a great example.
1974 Citroën SM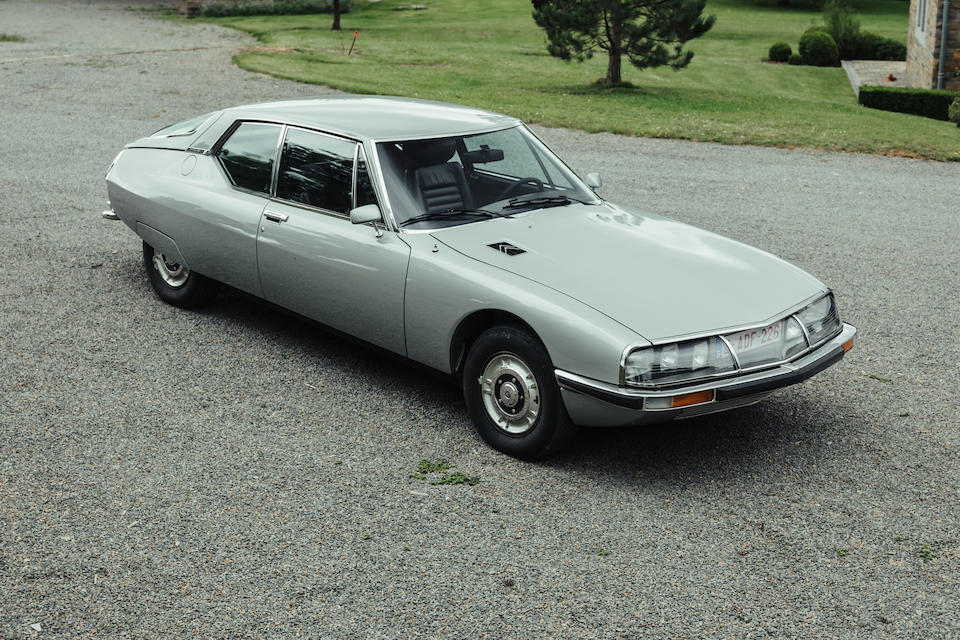 Estimate: £60,000 to £85,000 (€70,000 to €100,000)
In both Hagerty's US and UK Price Guides, Citroën SM values have followed the same trajectory: relatively flat in recent years, before rising quickly in the past 12 months: the mean price is up 14.9 per cent in the US and 20.1 per cent in the UK. It would seem car enthusiasts are embracing the eccentric charms of this majestic, Maserati-engined flagship that Citroën launched in 1970. This one's top estimate is in excess of our highest value of £77,400, but for very good reason: it was the personal vehicle of the car's designer, Robert Opron, who put the first 74,000 miles on the clock. Whether Opron's name will be enough to compensate for the rather higher mileage remains to be seen.
1991 Alfa Romeo SZ coupé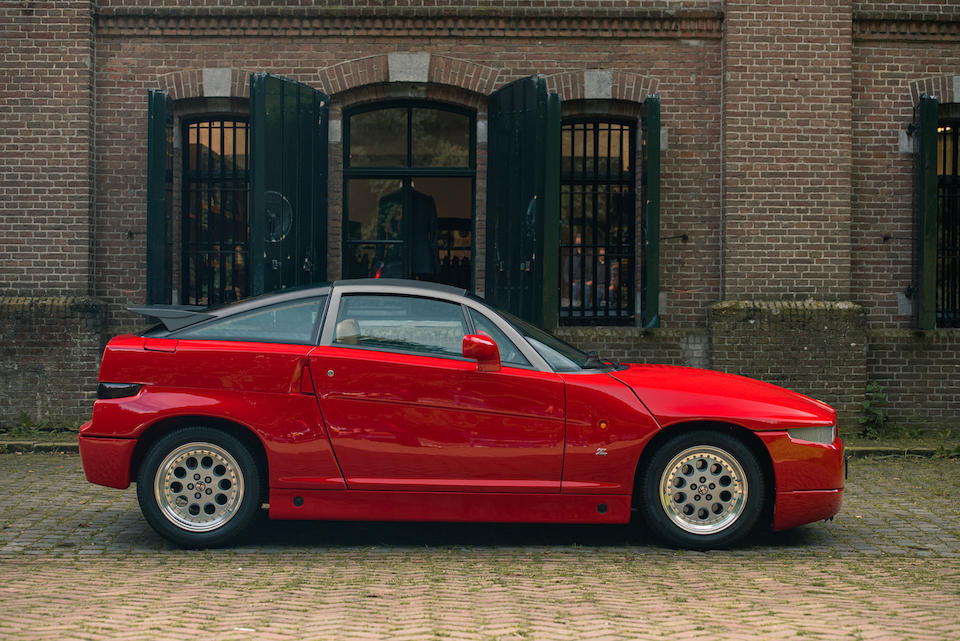 Estimate: £51,000 to £77,000 (€60,000 to €90,000)
Bonhams' rather wide estimate for this car displays the uncertainty in which the ES30 SZ is viewed. This is undoubtedly a very special example: it is presented in pristine condition with just 1300km from new but the design – again by Robert Opron – is as bold as cars come. Some love it; others really don't. Stories of horrendous factory build quality haven't helped the car's cause, either. That said, the top estimate is still under our Hagerty Price Guide 'concours' value, so it is priced to sell.
1959 'Pre-Series' Lancia Flaminia Sport Zagato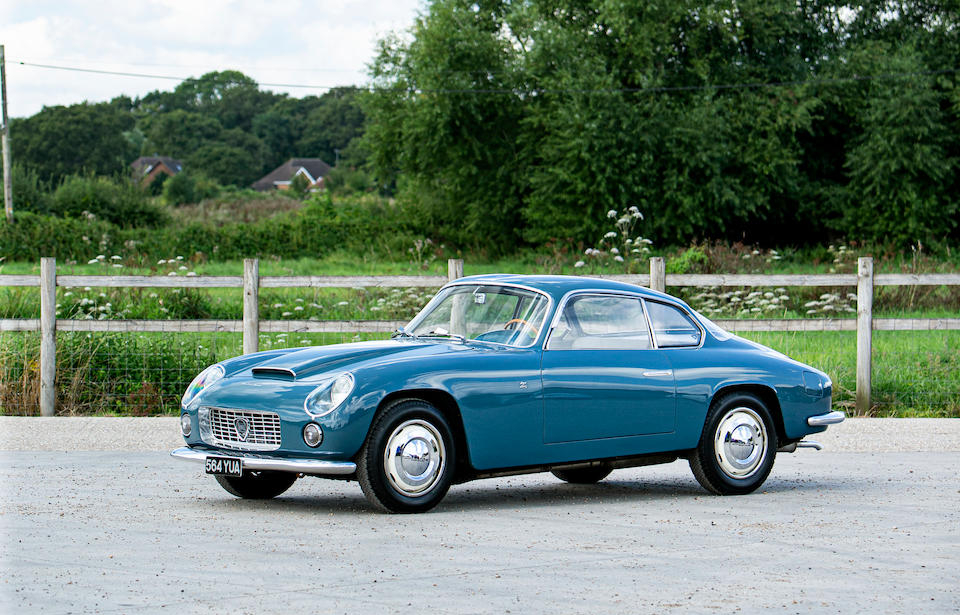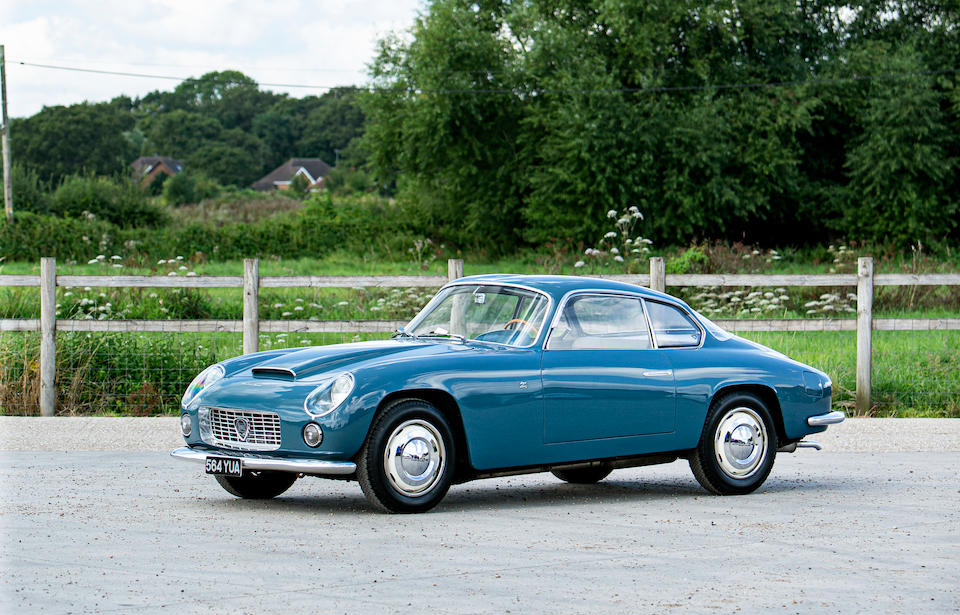 Estimate: £430,000 to £610,000 (€500,000 to €700,000)
On paper, this car has absolutely everything going for it: it's a Zagato-bodied Lancia with a double-bubble roof, one of the ultra-rare 'pre-series' Flaminias, and fitted with a host of competition parts at the factory. In recent years it has had all the right people look after it, from Omicron, a Lancia specialist, to Jim Stokes, the classic car restoration and preservation company. It has been well-used on rallies and tours, and is a shoe-in for all sorts of high-quality events. It's even a fantastic colour. However, top quality Lancias, even the really special ones, have tended to struggle at auction in recent years, as Hagerty recently wrote. Hopefully the advantages of this car will outweigh buyers' reticence.
1951 Land Rover Series I 'Reborn'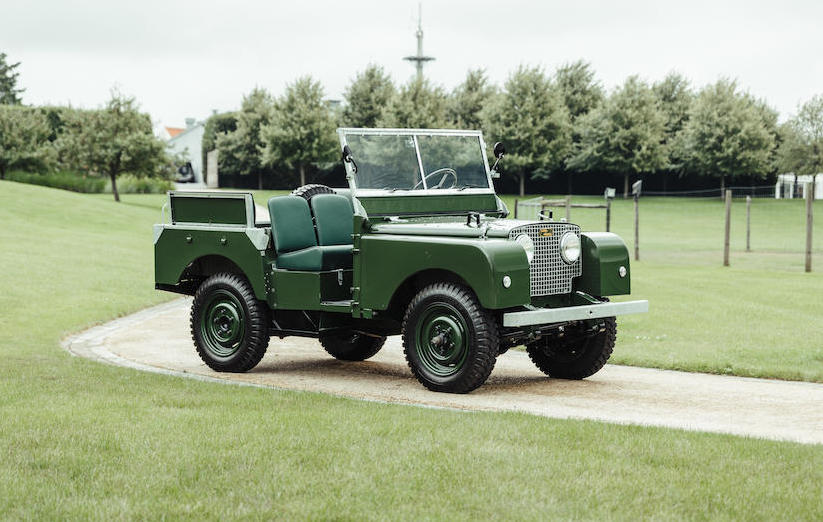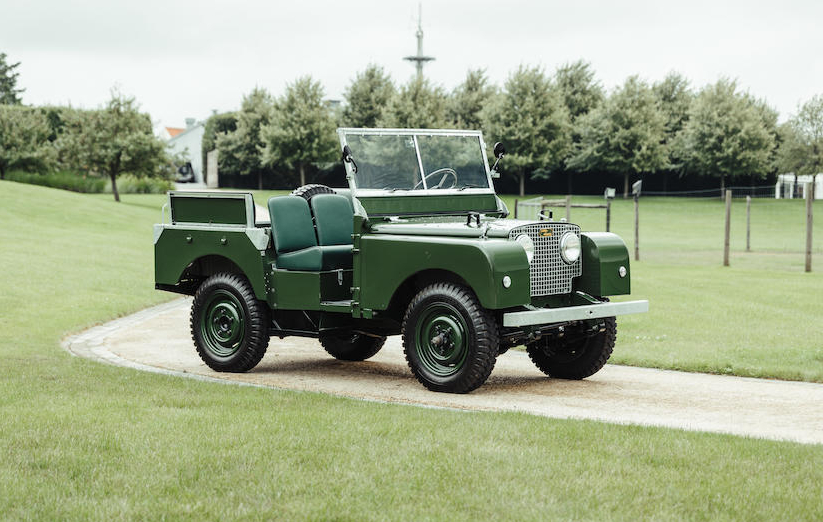 Estimate: £94,000 to £130,000 (€110,000 to €150,000)
Jaguar Land Rover totally revitalised the classic Land Rover market when it launched the Heritage operations, in 2015. The first car to be lined up for JLR endorsed restorations was Land Rover's earliest model: the Series I Land Rover. Original vehicles were stripped back and painstakingly rebuilt to very high quality by the factory, and just 25 were made. Prices apparently varied depending on the client's requirements, but the estimate for this example, finished in 2019, can't be far off what was paid. Seemingly undriven, and presented in concours condition, it could be a long-term collector's dream, or a green-lane enthusiast's nightmare.
1994 Bugatti EB110 Super Sport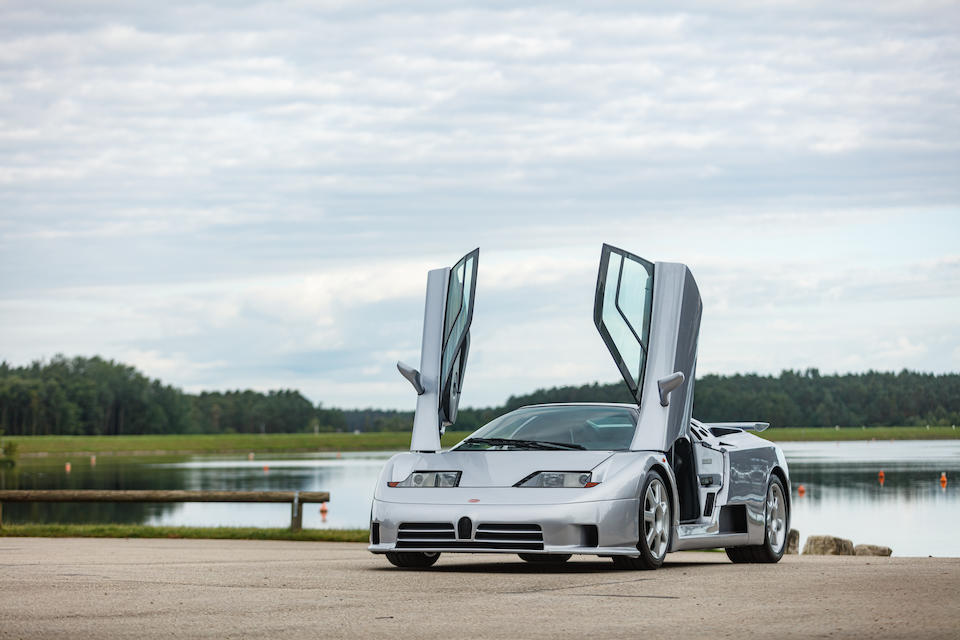 Estimate: £1.7M to £2.1M (€2M to €2.5M)
The first owner of this Bugatti EB110 Super Sport obviously did not consider a 0-100Kmh time of 3.14 seconds to be quite fast enough and specified that the factory extract a little more power from the engine. The result is reportedly one of the most powerful examples of the model. The EB110 is another one of those cars that the market still doesn't know how to value. This estimate is over the Hagerty Price Guide top value for the model (£1.7M) and our values of 'standard' EB110s have actually fallen in the past year following a couple of recent auction no-sales, and this bar may be set too high. That said, the recent record sale of a Jaguar XJ220 at the Bonhams Goodwood Revival auction showed that these early 1990s hypercars may be coming back into vogue.
1955 Jaguar XK140 Coupe by Ghia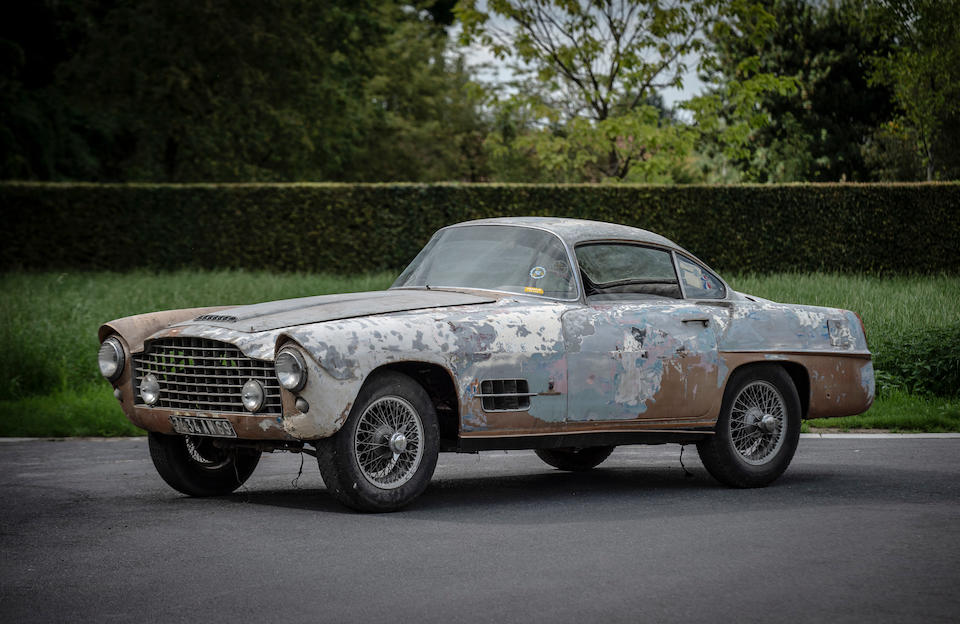 Estimate: £170,000 to £260,000 (€200,000 to €300,000)
The vehicles belonging to collectors of prototypes dot the lawns at the great concours of the world. Could this car, in need of total restoration and with an interesting history that includes track time in the 1970s, one day join them? It's possible, but there are a few caveats. Just four XK140 chassis were given to Carrozzeria Ghia to body, with this one reaching the Paris Salon in 1956. But in 1959, following an accident, the nose was 'modernised', reportedly by Ghia. Then, in the late 1960s, the owner dropped in a 3.8-Litre XK engine. The estimate seems strong, but back in 2015 RM Sotheby's sold a 1952 Jaguar XK120 by Ghia for a shade over $2M. Even without the original engine, and bearing in mind this car will never be as beautiful as the original 'Supersonic' XK120, this would undoubtedly be a very special car if returned to original specification.
Read more
Iso Grifo stars in Bonhams Goodwood Revival auction
Bag yourself a Bond car with this Mercedes 190E from No Time To Die
The Weekenders: Putting on a show comes naturally to these drivers