In the first preview of the 2021 Bonhams Goodwood Revival sale, I wrote about the large number of vintage and veteran cars that dominate the catalogue. That's true but there are also some very interesting modern classics due to cross the block, too.
The first that caught my eye was a 1992 Porsche 911 (964) Carrera RS. It's finished in the unusual (for the model) colour of 'amethyst' and fitted with Turbo wheels. At first glance it looks like a standard Carrera that has had an RS bumper fitted and was even the source of an internet forum chat discussing whether it was real. It is, very much so. This is a factory lightweight RS in European spec and the original 17" magnesium wheels are included in the sale. It has done a healthy 46,200 miles from new, and I'd say the £130,000 to £160,000 pre-sale estimate is there to tempt bidders: current Hagerty Price Guide values range from £141,000 (fair) to £265,000 (concours).
How much is your car to insure? Find out in four easy steps.
Get a quote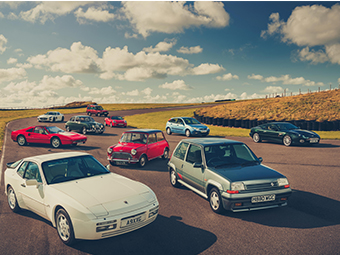 Over the last few years, the 964 has had an interesting ride. The 993 grabbed the limelight as the final air-cooled 911, and the 964 remained a little in its shadow. Although Hagerty values of the 964 RS peaked at the end of 2016, their rise then – and subsequent correction – has been a pretty gentle affair: in the last five years, our lowest average value has been £181,500 and the highest £201,250. That's not much of a range for quite an expensive car.
Importantly, since October 2017, values have been gradually going in one direction: upwards. Our demographic information shows that the vast majority of 964 owners – 85.6% – are of the 'Baby Boomer' or 'Generation X' groups, way over the average of 73.5% for all collector cars. Even more interestingly, the 964 is not one for the millennials – just 8.6% of owners who insure with Hagerty worldwide are in this group against 19.4% overall.
But maybe those millennials are missing a trick: this is a very special model. It has pure Rennsport blood pumping through its veins and in my opinion the 964 offers the best mix of classic styling and more modern driver tech, better – gasp – than the 993. Plus, our top value is £100,000 cheaper than the 993 RS. That's a whole Cayman GT4 as your daily driver with a healthy bit of change.
Interestingly, the other more modern classic that drew my attention is in a very similar colour to the 964 RS: a 1993 Jaguar XJ220 in what the factory called Monza Red. This though is a very different car, carefully stored since new and only showing slightly less than 400 miles on the odometer.
Recently recommissioned by marque specialists Don Law Racing and never actually registered, it's probably one of the most untouched XJ220s on the planet. As a result, the pre-sale estimate is £400,000 to £500,000, the top figure some way above our condition 1 'concours' value of £445,000.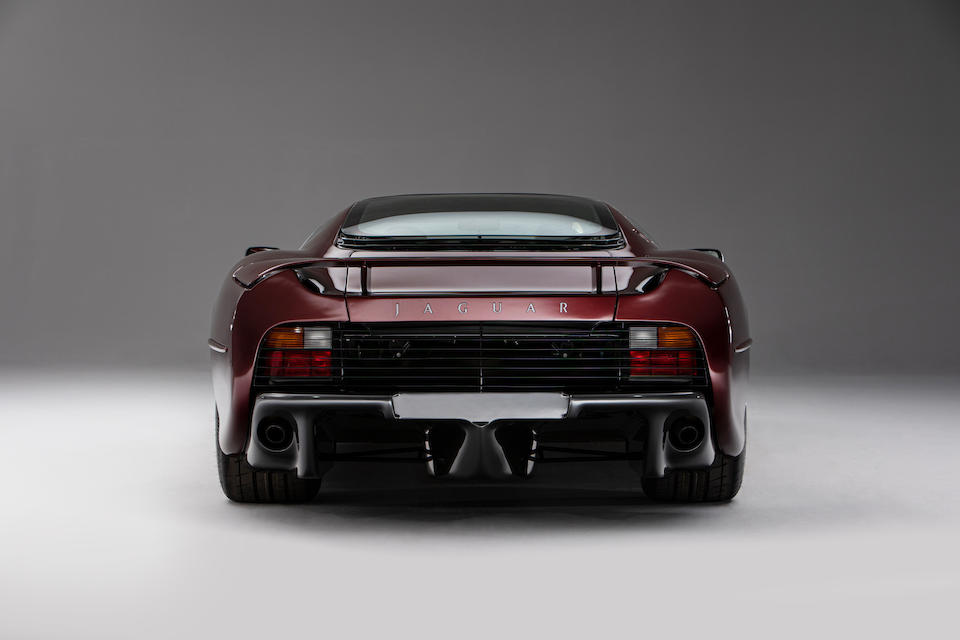 Bonhams has set a wide estimate range, and I think that reflects the strange way in which the market still responds to this car. It's obviously a very special example of the model, once the world's fastest production car, made in small numbers and instantly recognisable. Usually, that would mean it would be a solid gold collectable model, but buyers still remember the debacle of its launch: those who had left blank-cheque deposits resorting to legal action to pull out of the deal for what they saw was 'half' the four-wheel drive, V12 monster they'd signed up for. Then there were the stories of the Ford switchgear and dodgy brakes. The average value of this car in the Hagerty Price Guide has increased by just £750 since October 2017; that's unheard of in the current climate for a collectable 1990s supercar.
But, as we've seen with all sorts of other modern classics, tastes change and those foibles that were negatively perceived can now be regarded as enjoyable quirks. This is undoubtedly a very special example, and this sale could give it the attention it needs to break free of some of those bonds.
Read more
Big cat rescue: Recommissioned Jaguar XJ220 up for auction
The One That Got Away: Nick Whale's racing E-Type, CUT 7
Buying Guide: Porsche 911 996 (1997 to 2004)