The wonderful thing about the Citroën 2CV was its innate simplicity. When it arrived in 1949, it was designed with the post-war austerity of rural France in mind, and engineered to be affordable, practical and versatile – and no more challenging to maintain or repair at the roadside than a contemporary Motobécane Mobylette.
Which makes it all the more difficult to fathom what on earth possessed Citroën when it decided to make the 2CV Sahara, a version of the 2CV that was complex, costly and difficult to maintain.
How much is your car to insure? Find out in four easy steps.
Get a quote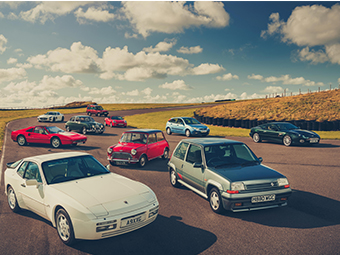 A reflection of this peculiar shift away from the roots of the 2CV can be found in how few were bought. From 1960 to 1967, Citroën reportedly built a mere 694 examples of the 2CV 4×4 Sahara, at a time when roughly 200,000 2CVs were being sold each year, in both passenger and commercial configurations.
However, hindsight is a wonderful thing. And Citroën was well intentioned. The French carmaker reasoned that there were still parts of its nation and, indeed, French colonies in North Africa, where a standard 2CV – a car engineered with farm tracks and fields in mind – couldn't cope with the terrain. Citroën management felt that there was the potential to create a homegrown alternative to the Land Rovers or Jeeps that drivers were relying on.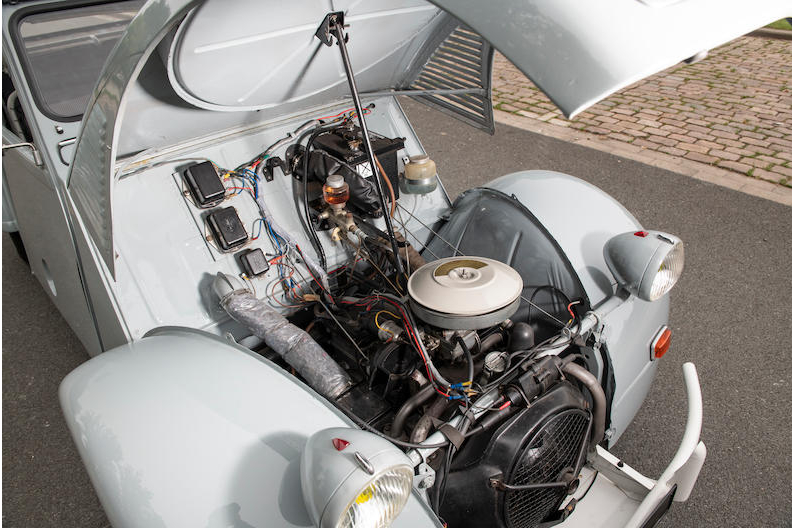 But there was an obvious problem. The 2CV had not been designed to accept a four-wheel drive system.
The answer lay in clues provided by a handful of Citroën dealers, which had experimented with building twin-engined, four-wheel drive 2CVs of their own, during the mid-50s. By 1957, Citroen's first official prototype was developed, and in March the following year the company was feeling bullish enough to invite select press to test drive it and share their feedback, at Belgium's Mer de Sable nature reserve.
At the end of 1960, the 2CV Sahara AZ 4×4 entered production (the Sahara name was dropped in 1962, the car becoming simply the 2CV 4×4), at double the price of a standard 2CV. It featured not one but two 425cc, flat-twin 12hp engines, a special chassis, reinforced suspension, wider wheel rims, two individual 15-litre fuel tanks beneath each front seat, and countless other modifications to enable the car to cope with difficult terrain and climates.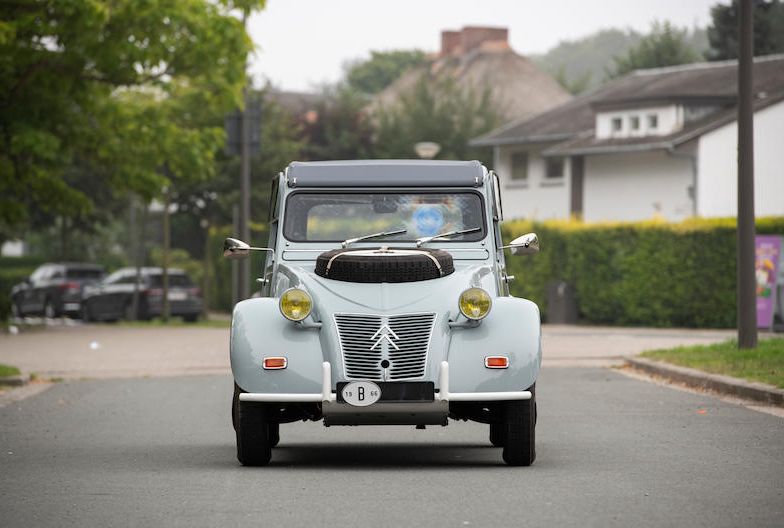 To make the car work, it featured two hydraulically-controlled clutches, two synchronised four-speed gearboxes and even inter-connected carburettors for each engine. There is also a pair of ignition barrels, compete with avant and arrière labelling. The driver had a lever between the seats to switch between running just the front engine, rear unit or both the front and rear motors together, meaning it could drive the front wheels, rears or both sets – handy in a desert environment should one engine fail. And a floor-mounted gearlever took care of operating the gearboxes.
Much of the bodywork was distinct to the 2CV Sahara 4×4, with a unique bonnet complete with spare wheel, revised boot lid and front doors that allowed for the fuel tanks' filler necks – checked using a dipstick. The rear bench seat had to be shifted forward to allow space to accommodate the second engine. Axles were reinforced. Sump guards were added beneath both motors.
Yet at its heart it remains the charmingly simple 2CV. Cast your eye over the cabin and the hammock-type seats, spartan furnishings and canvas sardine-tin roof are carried over.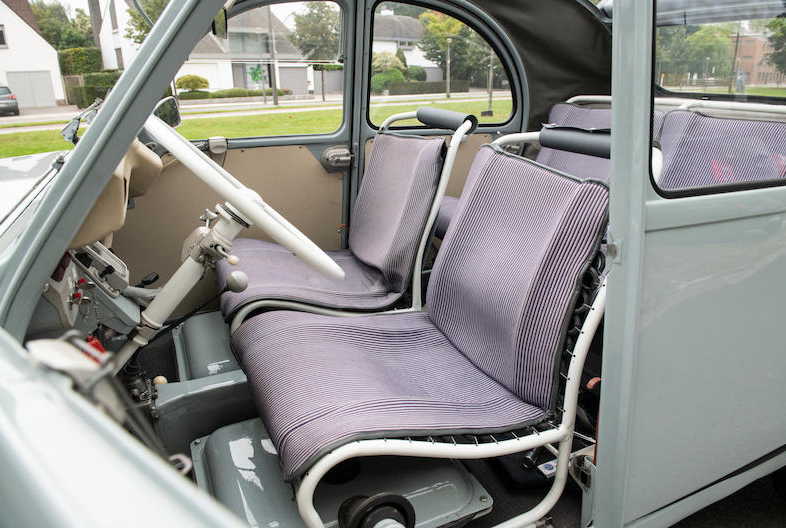 With its novelty value and rarity, it is probably little surprise to seasoned 2CV fans that the 4×4 version is highly-prized by collectors after the world's only, series-production, twin-engined car.
The 1966 example you see here is to be offered for sale at Bonhams' Zoute sale, on the northern tip of Belgium's coast, on 10 October. The estimate is £60,000 to £77,000, and no reserve is in place.
Bonhams says it was delivered new in Switzerland, evident from the indicators in the front wings and the white wheels (other examples had gris rosé wheels). The car, owned by a lady at the time, was regularly serviced by Citroen Garage Aebi in Lyss, Switzerland. It left Zürich in 1975 and relocated to the Jura region of France. In 1979 the Sahara was dismantled; its restoration was never started and the car was still in pieces when the current vendor bought it in 2009. Fortunately it was still complete, even down to its pair of original 'Garage Aebi' key rings. It subsequently underwent a lengthy, eight year restoration.

Ready for its next adventure, the car is offered with its cancelled Swiss registration document, current Belgian registration documents and a technical inspection valid until 2026. There are also sundry restoration invoices, extracts from a magazine featuring the car's restoration and a Citroën Dating Certificate confirming authenticity and matching numbers.
We'd like to imagine that whoever takes on this 2CV 4×4 will make a pact with the car to roll back that canvas roof, engage both engines and undertake an epic adventure together.
Read more
Toute Petite Voiture: the mythical car that gave rise to the Citroën 2CV
Freeze Frame: The Citroën 2CV hydroplane
When Stirling Moss cheated death in the Sahara desert