If there is one thing that guarantees bragging rights even more than bagging the first tickets to the first screening of No Time To Die, at a big screen near you from tomorrow, it's arriving in one of the actual cars that producers used during the making of the Bond blockbuster.
That's what you could do if you were quick off the mark and snapped up this Mercedes 190E, which is for sale for less than Bond would bet on game of roulette.
How much is your car to insure? Find out in four easy steps.
Get a quote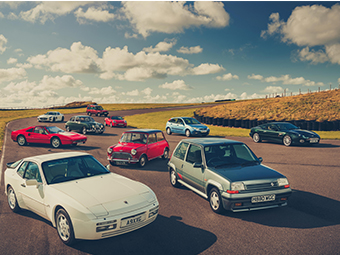 Advertised for £8991, the understated saloon, which was a landmark Mercedes for the German car company, is said to have been imported from Japan, although it is in left-hand drive configuration.
It is being sold by Specialist Cars, which is located in Tockwith, east of York. The dealer describes the 190E as having been 'supplied to Pinewood Studios UK in 2019 for work on the latest James Bond Movie, Bond 25, or now known as No Time To Die'.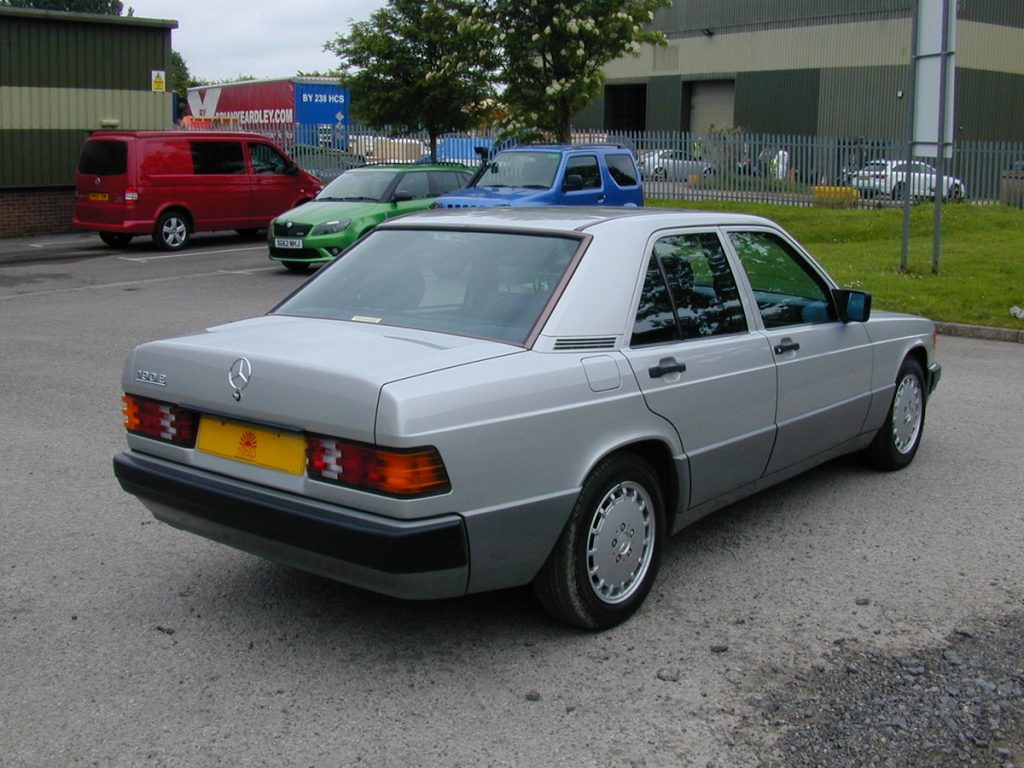 The four-door model is finished in aluminium metallic paint and appears to present remarkably well. So it should; these were built to last and the Bruno Sacco styling only becomes more appealing with age. Sacco, the Italian engineer turned head of Mercedes design, regarded the 190E as his most significant contribution to the company's rosta of vehicles.
Beneath the surface this 190E comes with a 2-litre, four-cylinder petrol engine and four-speed automatic gearbox, driving the rear wheels, naturally, while the cabin is in timewarp condition – especially the graph-paper check cloth trim and Zabrano wood pack.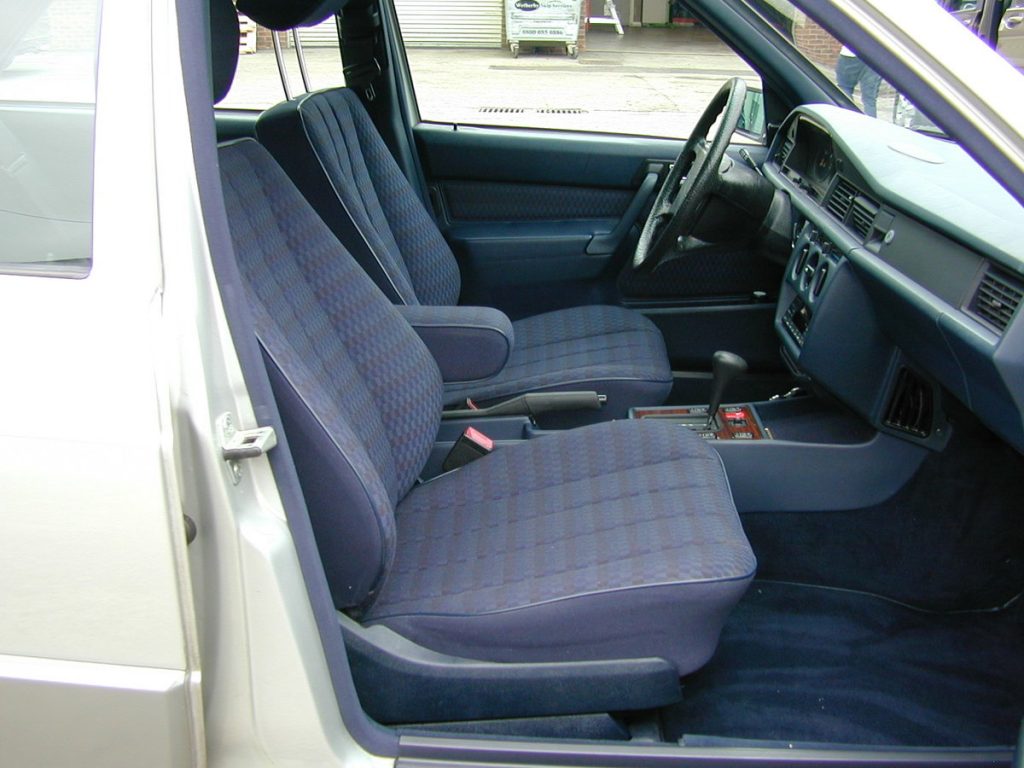 Its period-correct alloy wheels are complemented by a full electric pack, factory air-conditioning, original period radio – all costly options back in the day. A spare wheel is even present.
The asking price of this car is nearly 40% higher than a standard 190E – not a bad mark-up for something that, as far as we know, doesn't have a huge role in the film. That said, it's a lot more affordable than the most famous Bond car of all, the Aston Martin DB5, which last sold for £4.67 million. And as our comparison test of a 190E with a BMW 318i and Audi 80 shows, it's a lovely thing to drive and live with.
So if you want to secure yourself a slice of Bond memorabilia, without needing Bond's limitless slush fund for covert operations, this Mercedes could be a smart way to join a select community.
Read more
The curious case of car-addicted Peter Sellers and a Mercedes 450 SLC
The One That Got Away: Simon Kidston's Mercedes-Benz 300SL Gullwing
Is the Mercedes 500 SEC the next big thing? Let Magnus Walker help you decide