A couple of things made my head swivel towards this small Honda for the first time in more than 20 years, and the first was seeing one, the glow of its yellow paintwork ground away by sunlight but still the same gaudy colour with which the little supermini was heralded in 2000.
And then there was the daily geyser of reading material spurted by Autocar magazine on-line.
How much is your car to insure? Find out in four easy steps.
Get a quote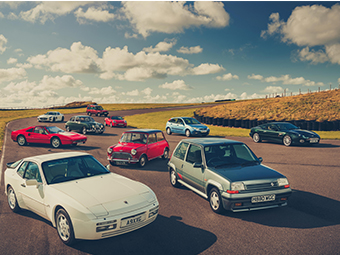 They love a bit of clickbait to keep you riveted, and one of their unlucky juniors had been assigned the task of compiling the 50 cars that had enjoyed the shortest spells on sale in the UK. As it seemed like a fun way to waste my own time I clicked through them, trying to ignore the accompanying ads for versions of everything I've thought about buying in the past six months. The number two motoring will-o'-the-wisp was the Honda Logo. Shown in yellow. Always yellow.
I have never driven one. You, almost certainly, have never driven one. Magazine road testers have never driven them either, because it seems none were submitted to the full white-coat and fifth-wheel treatment. But I have discovered my friend Simon Hacker, a motoring journalist, went to the Logo's low-key launch in 2000 in order to investigate the truth for The Guardian in a brief sample. The stand-out line in his report is: 'It's painfully bland'. Meanwhile, those forensic analysts at What Car? were positively hostile: 'It's awful to drive. The handling is terrible, the ride abysmal and it's noisy in almost any situation'.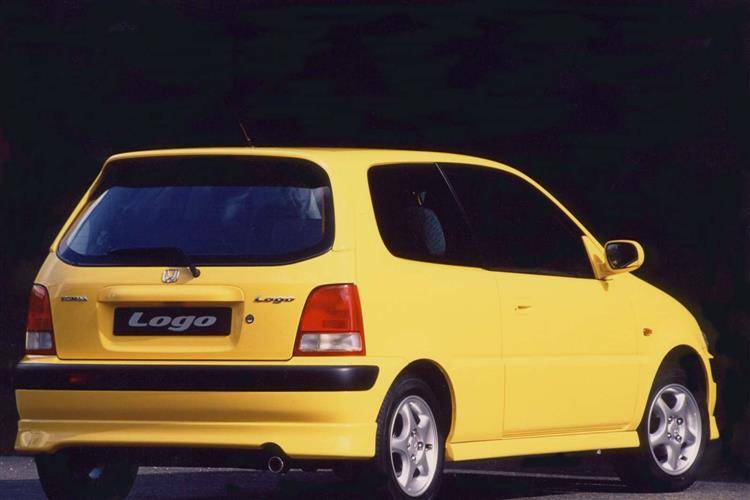 Sounds all right to me, though, in the appreciative new world of un-exceptionality. A bad Honda usually equates to a not-bad something else, and I just don't believe handling would have come into it because what this hazy doppelganger of a VW Polo offered was anti-lock brakes, twin airbags, air conditioning, power steering and electric front windows for under 10 grand in 2000, and in doing so was the only car that could.
The oddest thing about this car was the rhyme and reason for bringing it to the UK in the first place. Back in Japan it had already been around for four years and was the kind of inoffensive runabout naturally favoured by grandparents and driving schools. Over 20 years, Honda's well-liked Civic had evolved from a Fiesta rival to a Focus alternative, leaving the company without a supermini. Honda had the Jazz scheduled for production at Swindon to plug the breach, and the feeling was the Logo – never previously considered good enough for anywhere but Japan and New Zealand – would help pave the way to higher volumes and the cut-and-thrust of the mass market.
You get the feeling the Europeanisation (tweaked suspension and modified gearing for slightly livelier acceleration) of the Logo was an issue at the bottom of the agenda of most meetings, but it quietly happened anyway. Why they even bothered with such a stopgap beats me.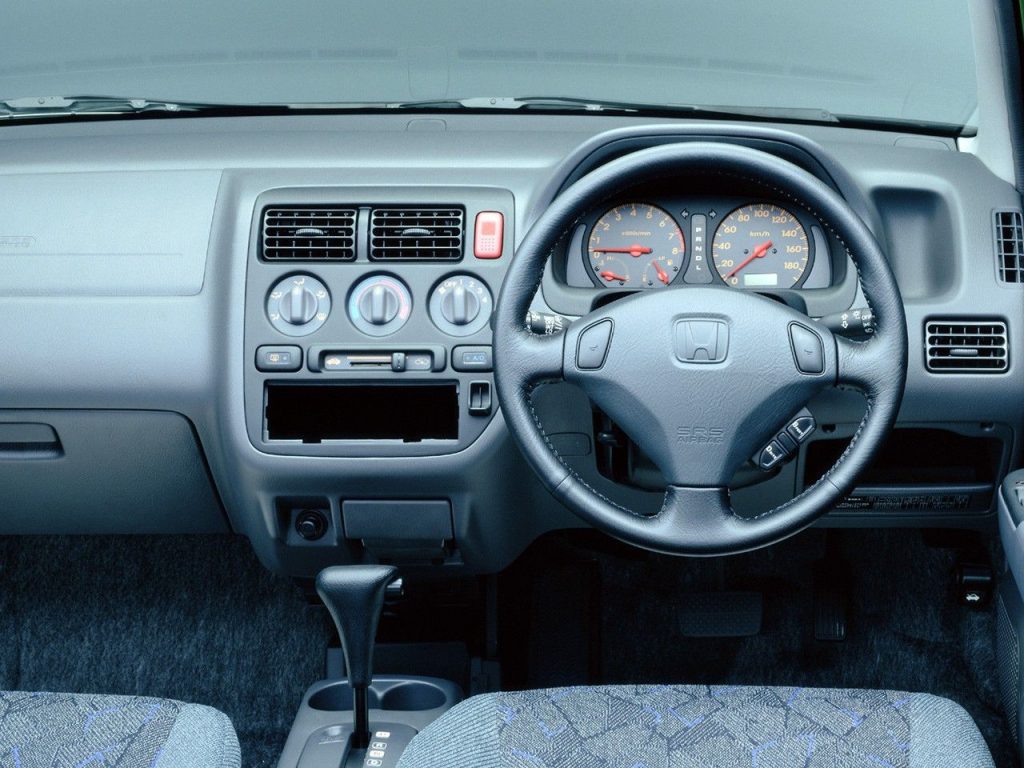 The car intended to inveigle its way into the company of the Fiat Punto, Peugeot 206 and Vauxhall Corsa went on sale starting at £9495 for the base model, with an SE version at another grand for some flimsy spoilers, and a lamentable CVT automatic option for £900 instead of the decent five-speed manual. The only engine was an all-alloy, 1343cc single overhead camshaft four-cylinder. No sparkle from variable valve-timing for this baby – and not a rev-counter in sight – but the 66bhp could get it up to 60mph in 14sec, and on to the 95mph top speed almost no owner would ever want to experience. Forty-five miles-per-gallon should seem a boon but somehow just builds the all-round aura of buzz-kill.
Still, it was roomy with a tall roofline; here was the sort of car you'd initially be dismayed the divorced lady next door had bought, but then shortly afterwards realise its mix of dispiriting adequacy and most of the latest toys meant it was actually ideal. If she'd come from a recent Daewoo, maybe even a well-thumbed Citroen or Renault, then the mediocre build quality – surprising for Honda – would have gone unnoticed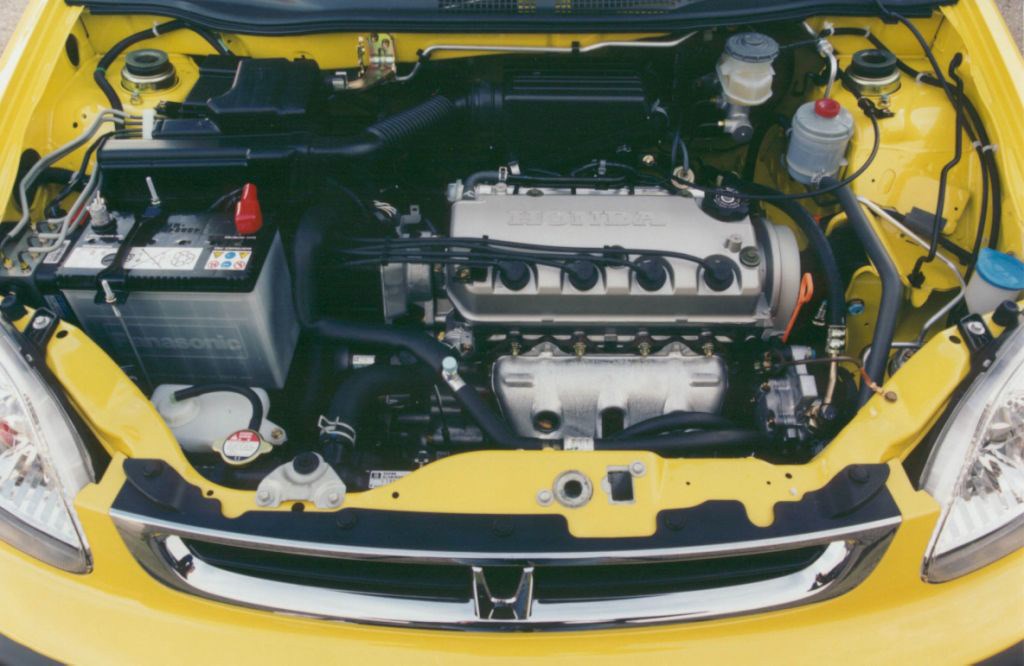 Could it have been a single boatload of Logos that took the six-week voyage from Suzuka to Southampton?Certainly, at just nine months on sale here between April 2000 and January 2001 there was no call for fresh supplies.
It's not an atrocious looker by any means. Visibility is good and the doors are enormous, so getting into the back isn't a scrabble. If you want one – and can find one (it turned into a shockingly rust-prone car, so scrappage has been the kindest end for most) – of these rarities today £1000 would entitle you to the country's best among the 700 left running. The £170 road tax will seem galling for the basket of pleasures on offer. But it will feel, for sure, very, er, exclusive…
Read more
Unexceptional Classifieds: Honda Concerto
This samba green Honda CRX is the holy grail of weird Hondas
Honda S600: the highest-revving sports car