In Britain of the mid-1960s, a Japanese car would have been a talking point but ten years later the sighting of a Toyota or Datsun in suburbia would have attracted far less attention. They have since become prime candidates for the Hagerty Festival of the Unexceptional. Below are eleven models that became virtual street furniture – and are now rarer than most exotic supercars from the same era.
Toyota Corolla – 1966-1970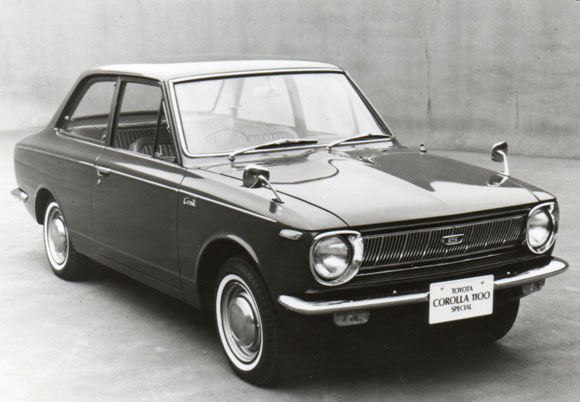 The car that founded a dynasty; over 40 million Corollas have been sold over the past five decades and the model is now in its eleventh incarnation. Fifty years ago, when around 90 per cent of the cars on British roads were domestically built, the E10 version was an intriguing competitor to the Viva HB or the Ford Anglia 105E. "At or near the top of the £700 league" observed Motor magazine in 1967 and the original Corolla virtues established a 50 year run – mechanically simple and reliable with a high standard of equipment. It may not have been the most exciting new car of 1966 but it is certainly one of the most influential.
How much is your car to insure? Find out in four easy steps.
Get a quote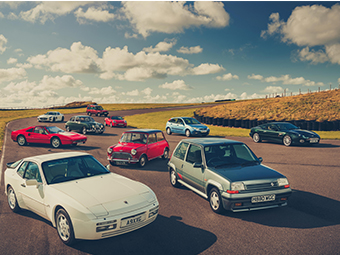 Honda Civic – 1972-1983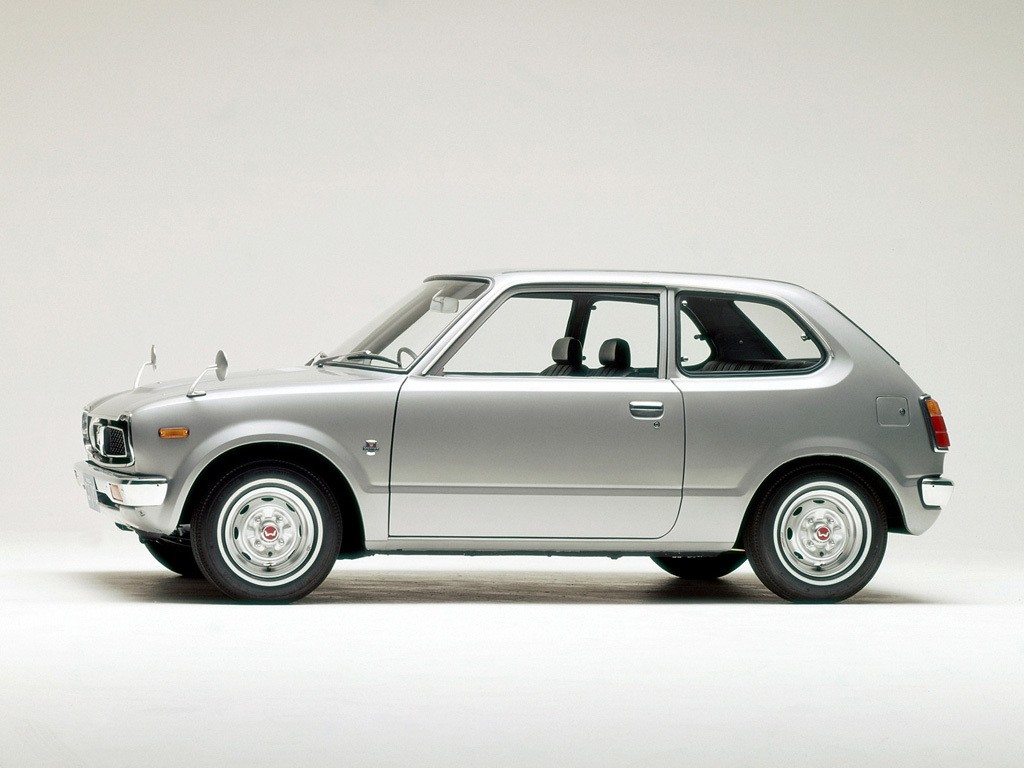 Building on the foundations of the S800, the N600 and the Z-360 the Civic was the first Honda-badged car to achieve major commercial success in the USA. On the other side of the Atlantic, it was very viable alternative to the Mini or Hillman Imp with its delightful road manners and compact but practical dimensions. It did help, however, if rear seat passengers were of Ronnie Corbett stature but the major problem that faced early Civics was tin worm. Today, few examples, be they two door, three door, five door or even a rather charming station wagon, survive on British roads – a matter of deep regret for any classic enthusiast.
Datsun 100A Cherry – 1970-1977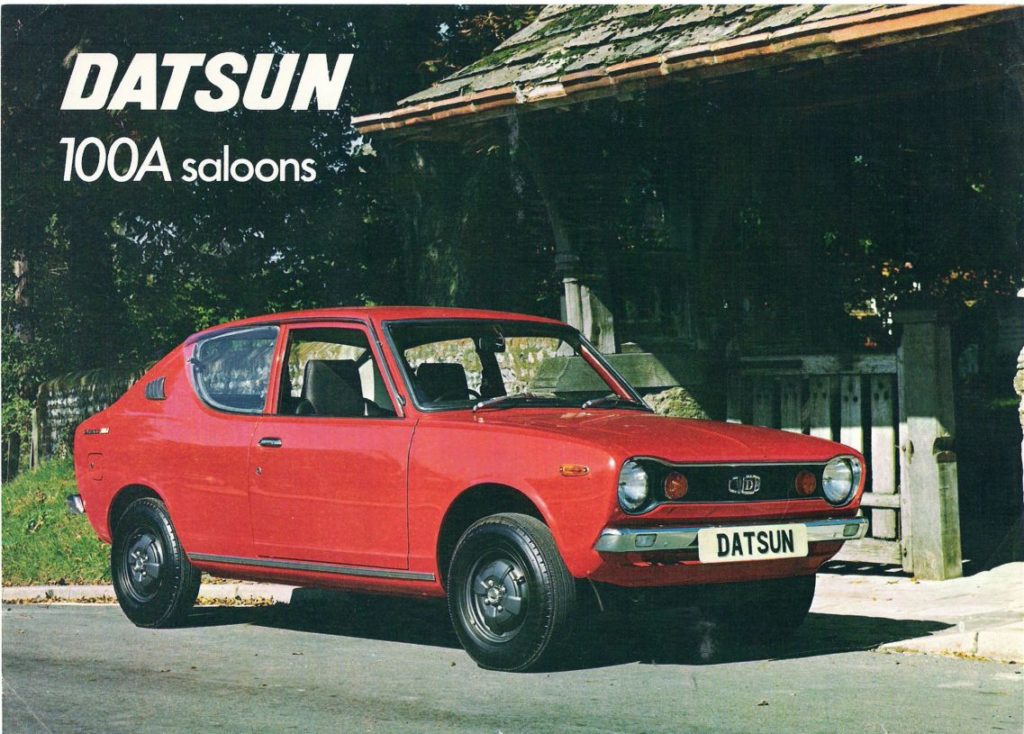 This was a ground-breaking car for Nissan as it was the car maker's very first front-wheel drive product, although most British buyers were more impressed by the fact that it had a radio as standard. There was a time when virtually every other Wimpey built semi-detached villa had a well-polished Datsun Cherry in the driveway; the socially conscious frequently opted for the innocuous looking coupé. However, the De Luxe saloon offered decent performance (the top speed was nearly 90 mph), an excellent gear change and two-speed wipers all for £10 less than a new Mini Clubman. Small wonder that Datsun showrooms began receiving a regular stream of former BL customers.
Datsun 120Y Sunny – 1973-1977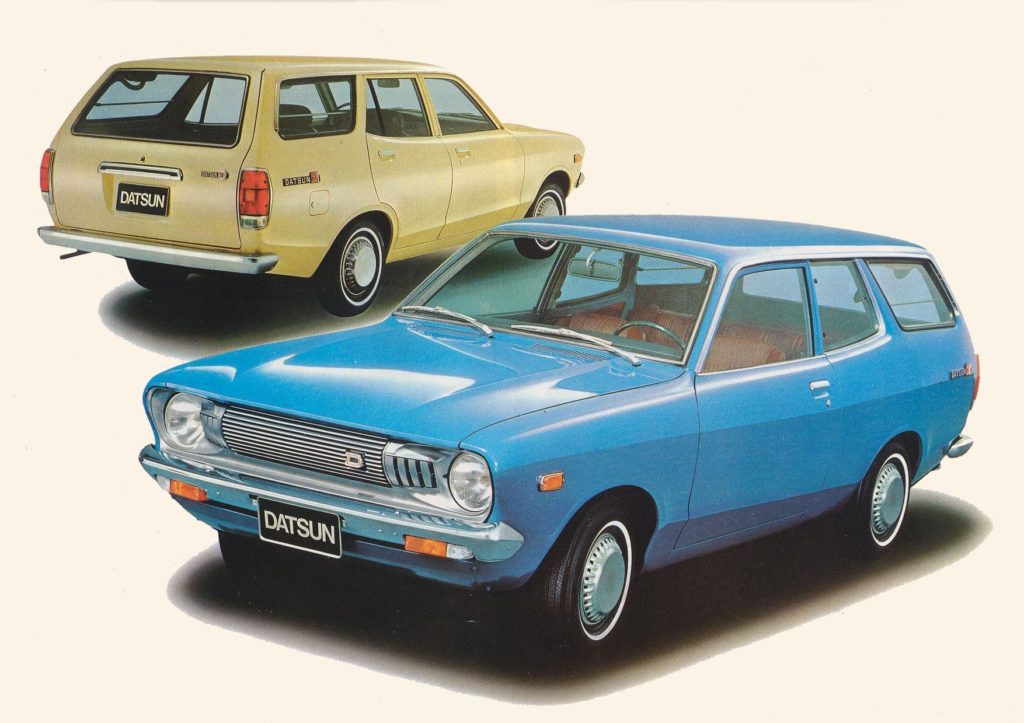 To a modern young motorist, a rare surviving example of the 120Y is quite a surreal sight, from the hub caps that look like Fray Bentos pie dishes to the styling that may be best described as 'ornate'. But in its heyday, every Fine Fare car park would have contained several examples of Datsun's rival to the Ford Escort. Be it a saloon, an estate car or a not terribly potent coupé the Sunny offered inexpensive, straightforward and reliable family transport. The coachwork was known to disintegrate within a few years, but by then your friendly local Datsun dealer was ready to offer you an equally dramatically styled replacement.
Mazda 323 – 1977-1980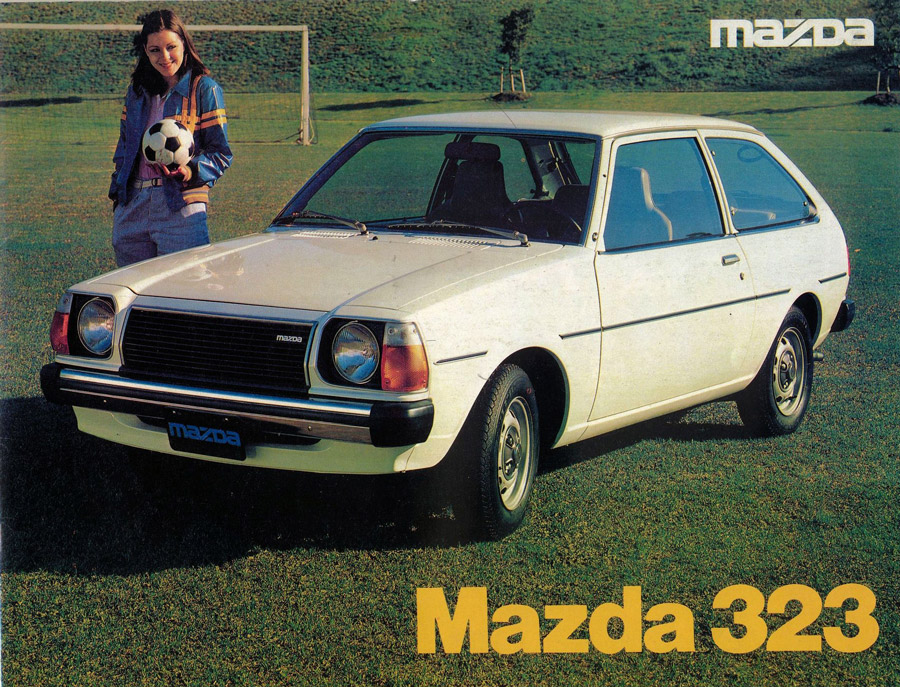 The original 323, given the internal codename of F40 long before Ferrari used the same tage for its supercar, was generally known in the UK as the 'Mazda Hatchback' and it offered British motorists an enjoyable alternative to the Vauxhall Chevette or Chrysler Sunbeam. There was a useful choice of body styles, from three and five door saloons to a four door estate car – and the interior was tastefully finished in the best Tartan cloth. The original 1.3 litre SOHC engine could never be described as 'brisk' but the 1979 1400SP came with a five-speed transmission and rather dapper black or silver paint finishes. The F40 323 may have been commissioned as virtual stop-gap by Mazda but when production ceased Mazda had carved a niche for itself with British drivers – but do any survive now?
Subaru 1800 GLF 'Leone' – 1977-1981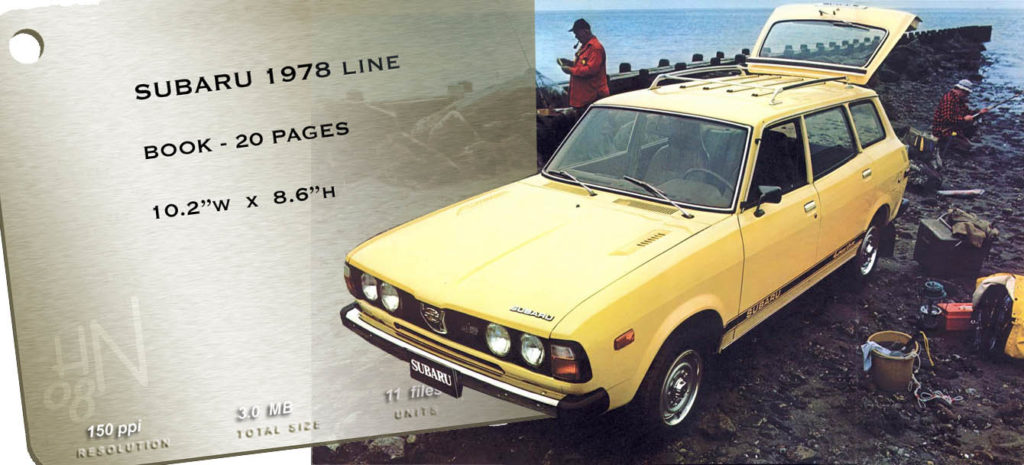 When the first examples of Subaru's Leone series were imported into the UK in 1977 the main attention was not on the cheaper saloons or even the coupé but the 4WD versions. The very idea of a standard looking estate car with four-wheel drive that – according to the brochure – could be operated 'without declutching, without even slowing down' at a price that undercut the Range Rover by several thousand pounds was value indeed at the time. For several years the GLF Estate was the transport of choice for country vets, farmers and agricultural sales reps and it is a car worthy of more respect and classic press attention than it currently receives. Nearly 40 years ago, it was a car literally without rivals in the British new car market.
Daihatsu Charade – 1977-1983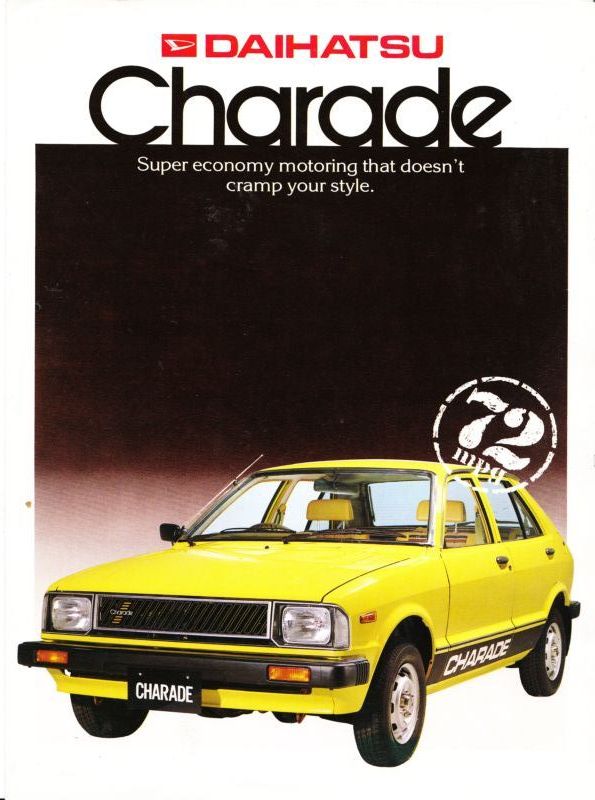 Daihatsu was the first Japanese marque to be officially imported into the UK although very few Compagnos found a buyer back in 1965. It was the Charade that became a familiar sight outside of the nation's Macfisheries, the innocuous hatchback bodies cloaking a somewhat unusual 1.0-litre three-cylinder engine. In 1979, a range topping XTE would have set you back a very reasonable £3359, including a five-speed transmission, tinted glass and, for any potential boy racers, a tachometer. As with its Mazda rival, the Charade's cabin featured Tartan trim, that evidently great 1970s choice of interior décor, in abundance. And, after circa 1990, when did you last see one on the road?
Toyota Starlet – 1978-1984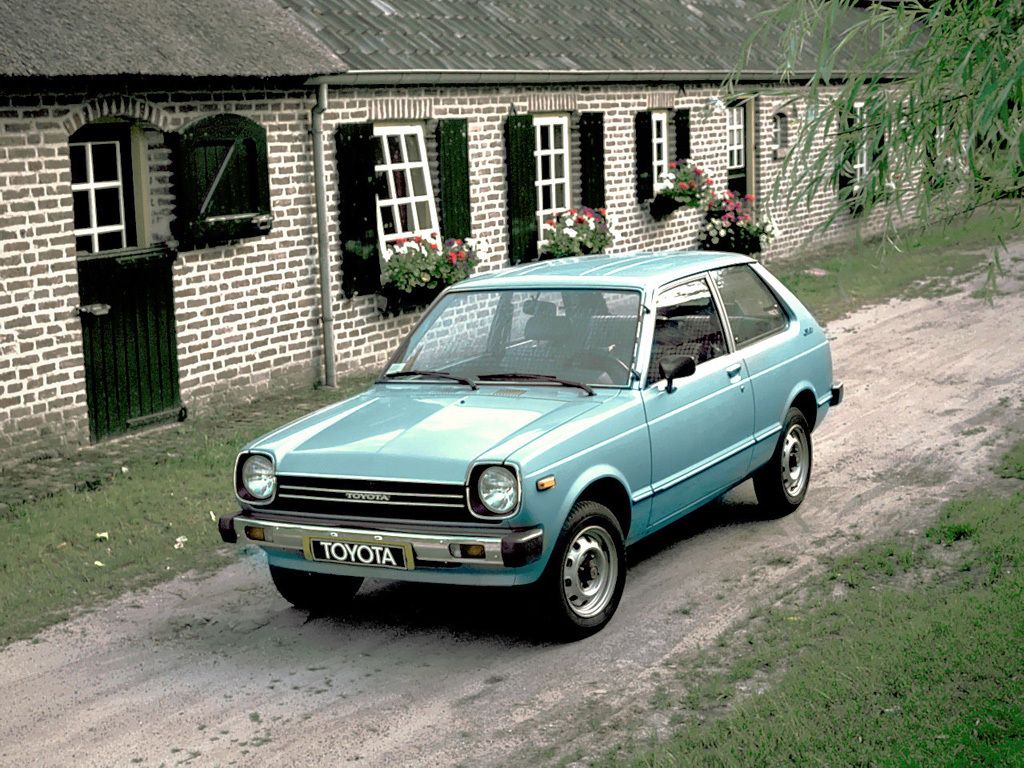 Not only a car bearing one of the most superb model names in automotive history but the first Toyota supermini to really gain popularity in the UK. Unlike the Mini and the Fiesta, the G60 series Starlet favoured a rear-wheel drive layout combined with very compact coachwork and – a first for the company's passenger car line-up – rack-and-pinion steering. In the late 1970s and early 1980s the Starlet mainly appealed to motorists who cared not one iota whether their car was rear or front wheel drive so long as it was pliantly appointed, easy to drive and dependable. And to hundreds of consumers, the small Toyota perfectly met their requirements.
Mitsubishi Colt 1400 'Mirage' – 1978-1983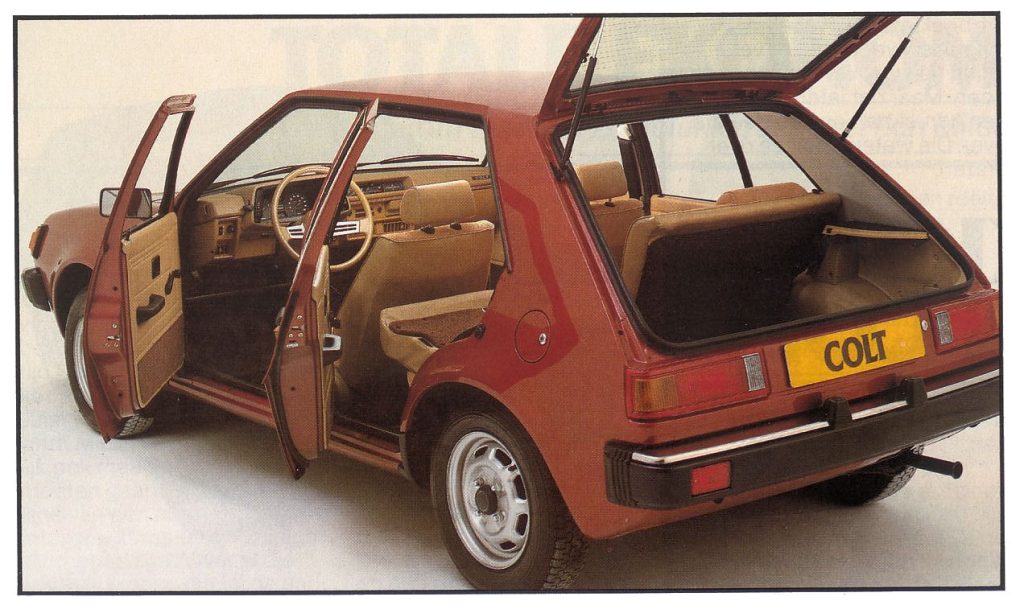 Around 38 years ago, a potential small car buyer with a budget of less than £4000 might have seriously considered the Colt 1400 GLX. The styling was comparatively restrained, an OHC engine drove the front wheels and the equipment levels were agreeable. Most unsually of all, there was the 'Super Shift' dual transmission system, where a conventional four-speed floor change was augmented by a second lever that offered a choice of 'Power' or 'Economy' settings. This allowed 1400 owners the boast to their Fiesta-driving neighbours that their car had an 'eight-speed gearbox'. Alas, the Colt 1400 is believed to be as good as extinct in the UK.
Mazda 929 Luce estate – 1979-1988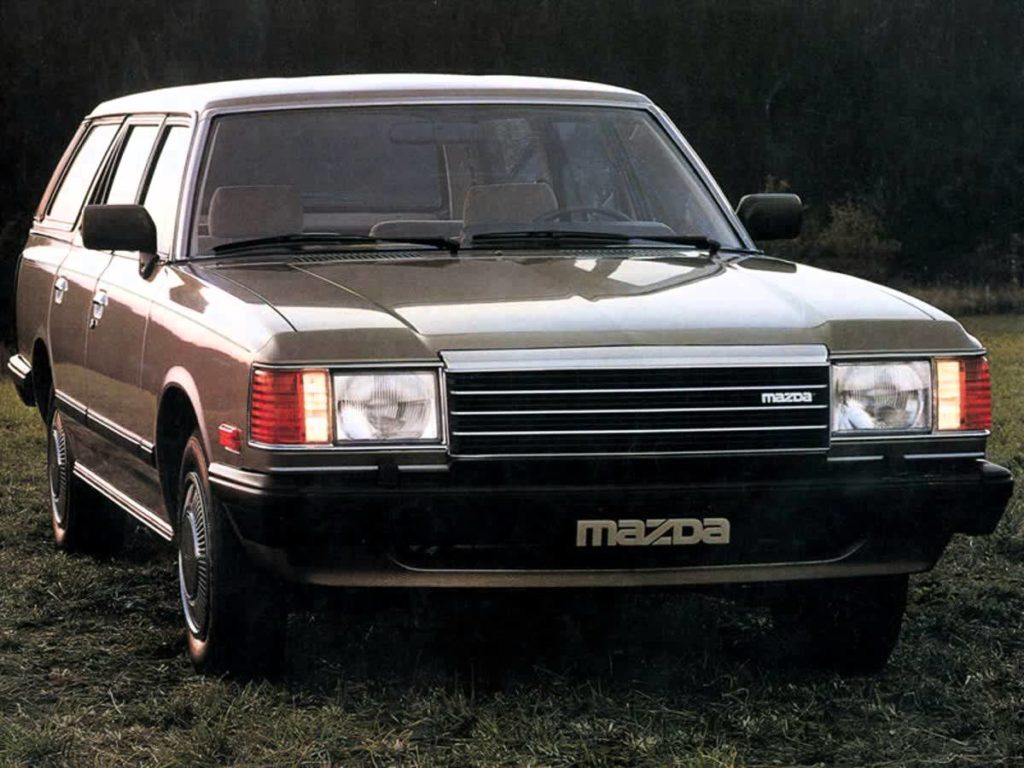 In its homeland Mazda offered a wide variety of L929 Luce variants but in the UK the brand was mainly associated with the estate car that was available until as recently as 1988. Even when it was launched the 929 looked dated, with its scaled down early '70s Detroit wagon lines, stacked headlamps and choice of duotone paint finishes. However, for antiques dealers looking for a cheap alternative to the Volvo 240, the Mazda was the ideal choice, with the additional advantage of lacking the Ford Granada's faint wide-boy associations. And, unlike so many of its 1980s compatriots, the 929 Estate never copied European styling tropes, remaining as proudly Japanese as films starring Godzilla.
Nissan Stanza – 1981-1986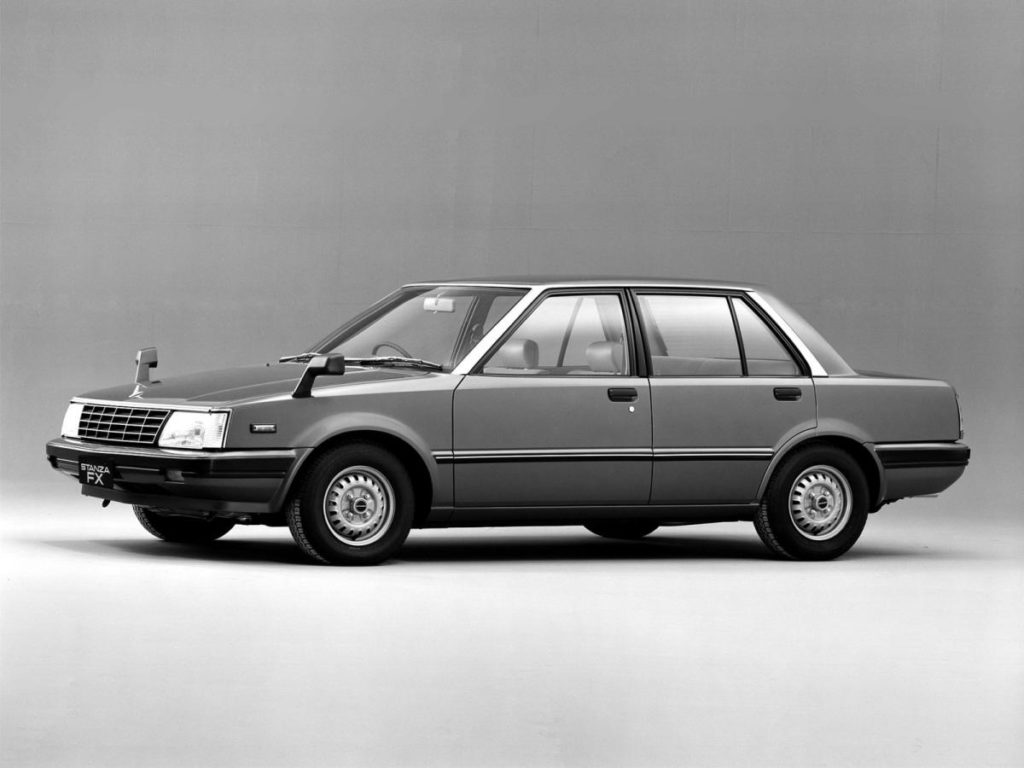 There are always cars that were never intended to be remotely charismatic, a prime example being the Stanza. Here was a machine that was intended to be as reliable a Sony C7 video recorder and about as thrilling as the Sharp Microwaves as advertised on TV by Jimmy Tarbuck. It may have been a significant car for Nissan – it was its first medium sized front-wheel drive car- but to encounter a rare survivor is to be instantly transported to a 1980s of bleak shopping centres and suburban boredom. Imagine endless wet Sundays where the highpoint was Bergerac in the evening – that is the world of the Nissan Stanza.
Read more
2023 UK Bull Market List: 10 collectable cars primed to take off this year
Toyota GR86 review: We'll miss cars like this when they're gone
25 years of the Toyota Prius: Has one of the greenest cars on the road mets its end?