Bit of an odd time for hot hatchbacks, the 1990s. The decade before might have been a golden era for the breed, but it was also a black period for car crime, and as insurers pushed up premiums to compensate, the traditional GTI was all but killed off.
It wasn't a totally dry spell however, and the strange market conditions did create a kind of alternative template for the hot hatch: cars that spoke softly but carried a relatively big stick. Think decent power, with 150bhp now the baseline, but bodywork barely distinguished from lesser models – Peugeot's 306 GTi-6, the Alfa 145 Cloverleaf, the Escort RS2000, or the five-cylinder Fiat Bravo HGT.
How much is your car to insure? Find out in four easy steps.
Get a quote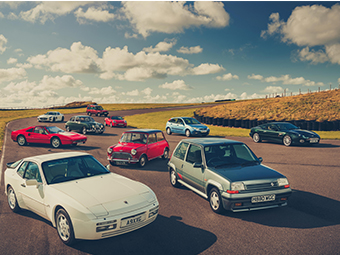 Some were even less distinguished though, which brings us to the 1997 Daihatsu Charade GTi coming up for auction very soon through Car & Classic.
Never heard of it? We don't blame you, for the Charade was always a small player in the UK market against the might of Fiestas, Clios and Corsas, and the brand's conservative buyers weren't exactly clamouring for spicier versions either. Combine those two factors, and it's probably why only eight Charade GTis are thought to remain.
And of those eight, this car is one of only two still on the road. That makes its single-family ownership and low 30,298-mile tally even more special. There's a cool story behind it too, as said family won it in a raffle by audio firm Pioneer, who had decked the car out in two grand's worth of kit before giving it away in a car show at the NEC.
Befitting the new, subtler hot hatch norms of the 1990s, the GTi had neither the turbocharged engine of its GTti predecessor, nor stripes, graphics or distinctive badging to mark it out from regular Charades – just a small roof spoiler and a set of alloy wheels that look similar to, but are presumably legally distinct from that most '90s of wheel: the TSW Blade.
Daihatsu installed a naturally-aspirated, 1.3-litre four-cylinder, albeit one capable of a respectable 97bhp. There was even 109lb ft of torque to play with, and despite the tiny capacity, you'd get the full whack at 3400rpm rather than somewhere near the red paint. 0-60mph? Just 9.4 seconds, according to the brochure, which was still enough to justify a hot-hatch tag in the 1990s.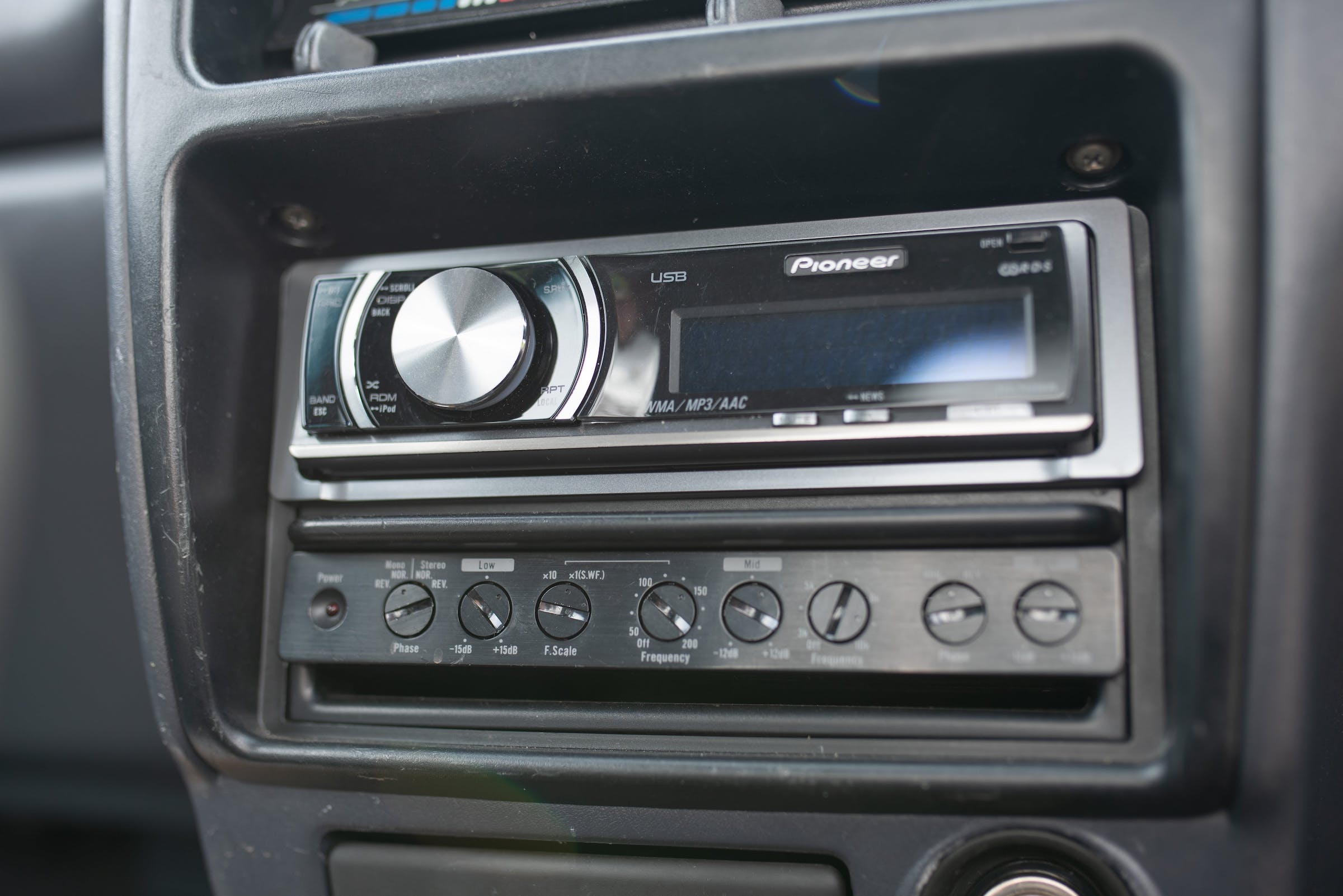 It talked the talk on paper then, but struggled to walk the walk in the pages of the nation's magazines. The Daihatsu finished last in Autocar's 15-car hot hatch test in August 1997, and didn't fare much better when Top Gear magazine lined it up against a Peugeot 106 Rallye, Citroen Saxo VTR and Fiat Punto GT a year later. It wasn't bad, but the opposition was getting ever better.
It's a car worth saving though, and any contemporary deficiencies may be less obvious in 2022. Today you can consider it a zingy, lightweight time capsule, painted in a period-appropriate hue, and one you're highly unlikely to see coming the other way.
So if you're struggling to think of something to bring to RADwood on August 20 – and want a car that's rarer than any Integrale, RX-7 or Golf GTI you're likely to see there, plus packed with high-end '90s audio kit – then this Charade GTi might just be perfect.
Read more
Your Classics: Eddie Rattley's Daihatsu Fellow Max is a tiny two-stroke
Unexceptional Classifieds: Daihatsu Charade LXi
40 years ago my dad bought a Mazda RX-7 and now we've all been reunited