Understanding the reasoning doesn't make the result any easier to bear. Your chance to order a brand new Toyota GR86 in the UK has come and gone, many months ago in fact, and as for used bargains, forget it. With just a two-year production run keeping numbers to a minimum – for reasons to do with the prohibitive cost of engineering-in active driver aids, explained here – the chances of finding one for much less than the £29,995 new price are slim indeed.
Actually, that price makes things even harder, as the more you consider what the GR86 offers – or maybe that should be "offered" – the more it seems like a spectacular bargain. This is no tinselled hatchback but a purpose-built sports car, yet it costs just a few grand more than a Fiesta ST. A Mazda MX-5 is still less expensive, but while we love Hiroshima's dinky roadster, you're undoubtedly getting less car.
How much is your car to insure? Find out in four easy steps.
Get a quote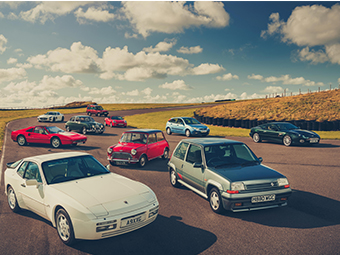 What the dreary monetary stuff can't tell you is why the GR86 matters. It cannot relay why we'll miss cars like this so much when they're gone, nor what it's like to drive.
So what's an "86"?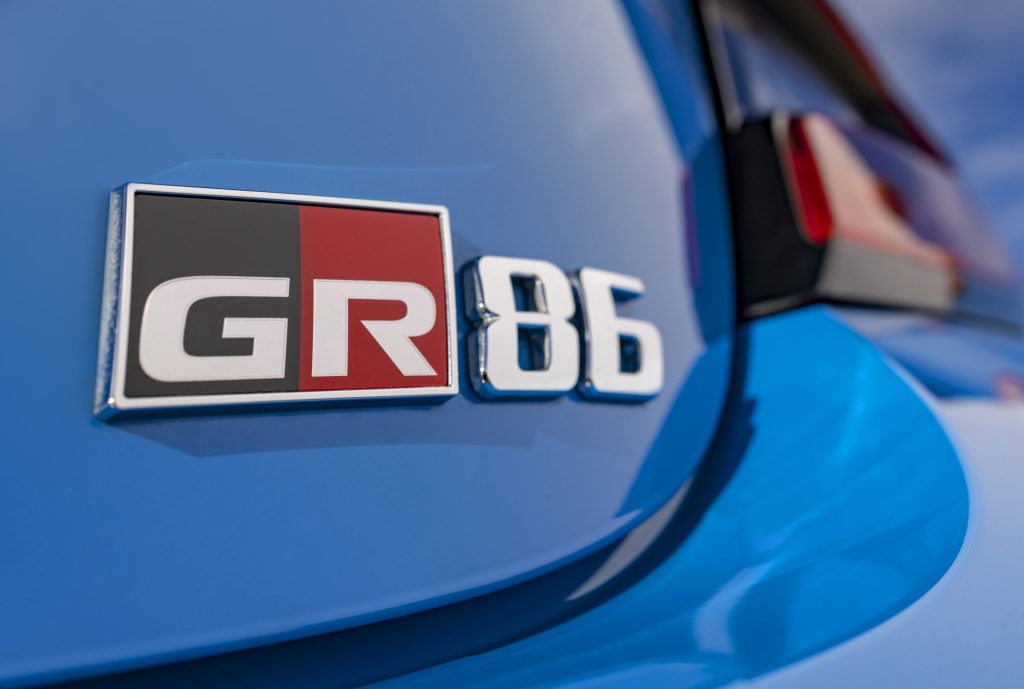 The bread and butter here is a front-engined, rear-wheel drive sports car, with a manual gearbox in the middle. The "GR" part of the name stands for Gazoo Racing, Toyota's performance brand, while the "86" is a nod to the model code of Toyota's old rear-wheel drive Corolla of the 1980s, the AE86.
If you grew up in Great Britain and you're over the age of around 45, then you'll be most familiar with the AE86 from its BTCC appearances in the late 1980s, driven to championship victories by Chris Hodgetts. If you hail from the Emerald Isle, then the AE86 – often known simply as the "Twin Cam" – is intrinsically linked with rallying.
But globally, the AE86's profile grew out of its native Japan, where its affordability made it almost the default car in which young bucks could practice their skills in rear-wheel drive cars. The hachi-roku, or "eight-six", didn't singlehandedly create grassroots circuit racing or the sport of drifting, but it played a massive part in the popularity of both, and its reputation only grew further with appearances in grainy VHS street drifting videos, and the manga (and later anime) series, Initial D.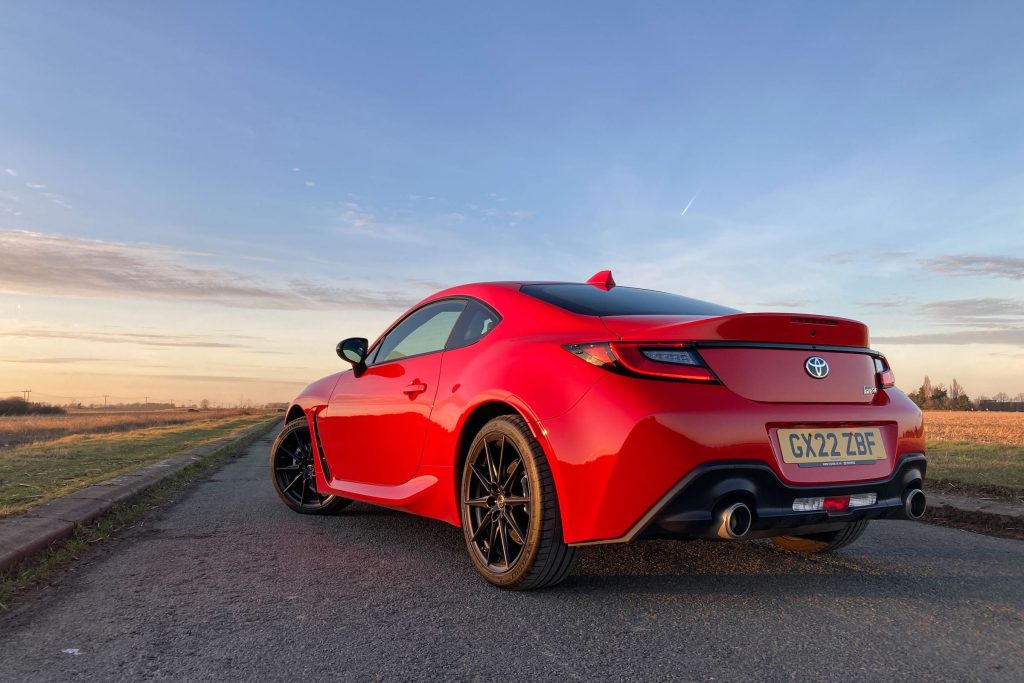 Toyota reprised the 86 brand with 2009's FT-86 concept, which after a protracted wait, became 2012's GT86 production car. Jointly engineered with Subaru (and sold also as the Subaru BRZ, and in the US initially as the Scion FRS), the GT86 used a 198bhp 2-litre flat four (with an 86x86mm bore and stroke) and became an instant driver's car hit.
Well, with one caveat: people found it a little… slow.
To elaborate, it was the wrong kind of slow. A Mazda MX-5 has always been considered a "slow" car, but its output has always at least felt appropriate for its chassis, and with the roof down almost any car can feel fun.
But the Toyota was clearly capable of handling so much more oomph – once you swapped out its Prius-spec tyres for something with a bit more bite, anyway. And while you could stir it along at a decent pace, a lack of low-revs torque meant you really needed to use the full reach of the tachometer. Fine on a track, less so on a motorway incline. And unlike similar torque-shy Japanese sports cars like the Honda S2000 or Mazda RX-8, it had neither a scintillating sountrack nor turbine-smoothness as recompense.
Fixing what needed to be fixed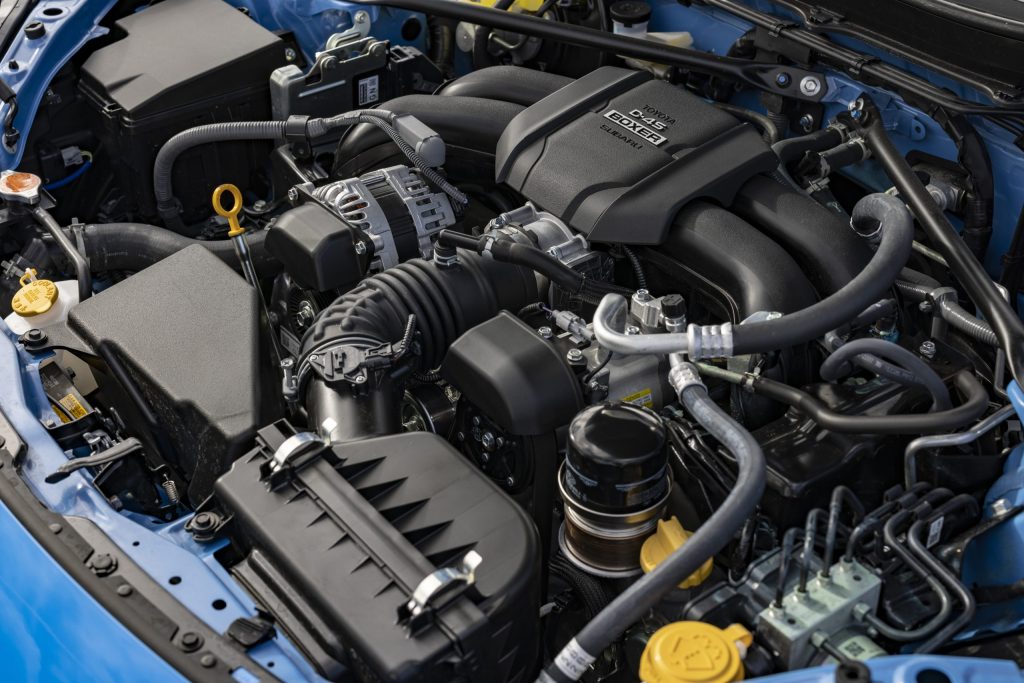 There are a few different routes to boosting an engine's output, but Toyota and Subaru have arguably chosen the most satisfying one for a relatively old-school sports car: More capacity.
With the same 86mm stroke but a wider 94mm bore, the 2-litre flat four has expanded to 2.4 litres, and as a result the maximum output has grown to 231bhp. More importantly, the old torque output of 151lb ft at 6400rpm has now become 184lb ft at – get this – 3700rpm. Coincidentally, this is the same bit of the rev counter at which the previous 86 had a large flat spot in its delivery. The effect of the extra capacity has been profound.
The next most prominent change – if you ignore the styling, which like its predecessor is well-balanced and interesting but no beauty – is that UK market cars get 18-inch wheels wrapped in Michelin Pilot Sport 4 tyres as standard, in place of the old car's Michelin Primacy tyres.
The choice of Primacys made sense on paper – low grip should help the car move around, in turn providing more involvement – but in practice you'd just as likely lose grip at the front tyres as the rear, and the car could feel really quite nervous in greasy or wet conditions.
Other changes are harder to spot but no less welcome. The body shell is stiffer (not that the old car was a wet noodle), there's wider use of aluminium, it sits a little lower, and Toyota has found a little more adjustability to help you get comfortable in the revised cabin.
The result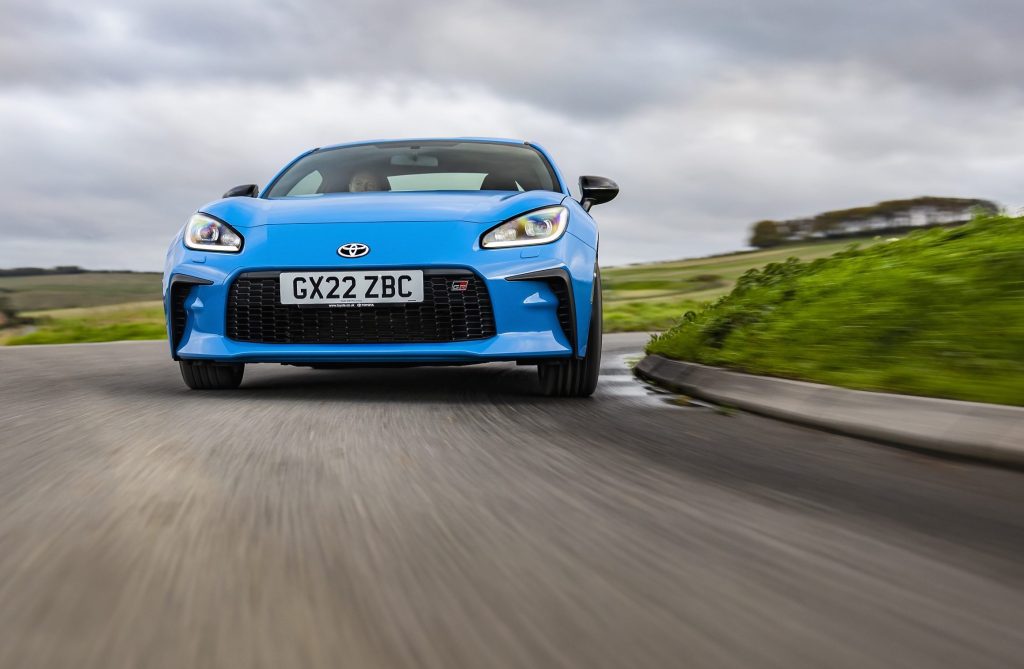 The GR86 feels much like the GT86, with notable improvements in the one big area you'd expect, and lesser improvements everywhere else. There are no huge drawbacks, unless you a) preferred the old car's styling inside or out, or b) can't get hold of one. Which thinking about it, is quite a significant hurdle.
Firstly, the big change: the 2.4-litre engine makes a night and day difference. It still sounds much the same, perhaps a little deeper and a little more sonically augmented at the top end, but there's now one continuous, growing surge of power from tickover right to the red line. No flat spots, no low-revs disinterest.
The old car could be described as brisk only when driven in a particular way; the new one is a quick car whenever you need it to be (0-60mph in 6.3 seconds is perfectly healthy too, in our book). While the engine is now a more prominent aspect of the car's dynamics, the real benefit is in the boring everyday stuff, like leaving urban speed limits, overtaking, or tackling hills.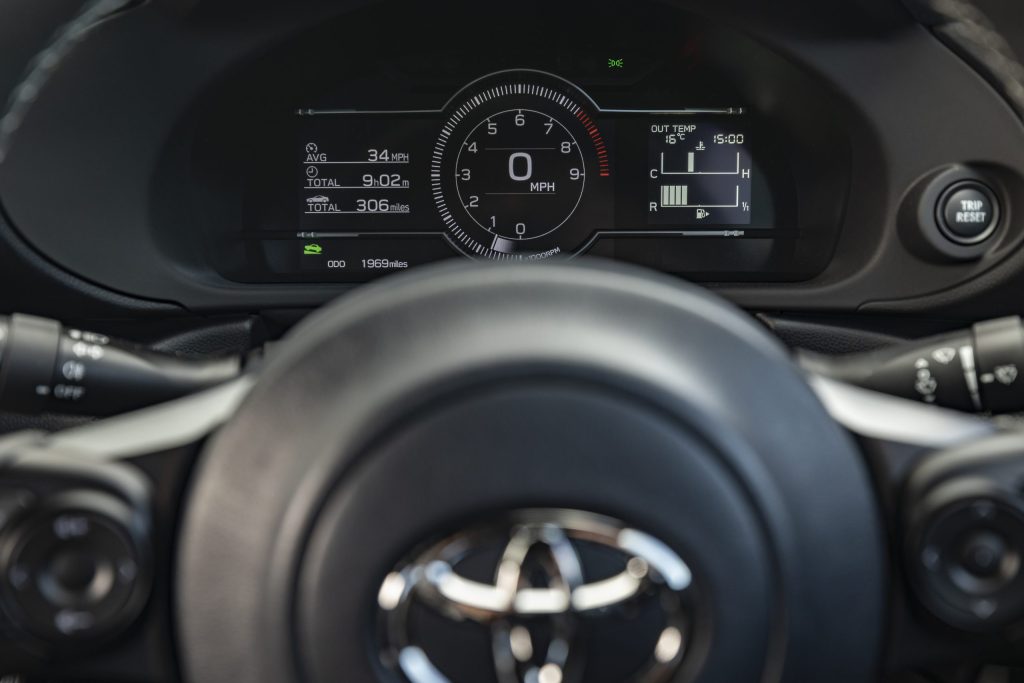 There is however one caveat to the engine's newfound performance. Whether for emissions or to make the car feel more eager from rest, there's an odd step in throttle response at low speed, with a very brief delay followed by what feels like more torque than you asked for. Pulling away briskly from almost any junction – at least in the colder weather during our test – would be met with a shuffle from the back end and a blink of the traction control light.
This extra low-revs response means extra circumspection is now required in faster corners too, though this is arguably a little more welcome, and begins to get to the heart of the car's appeal.
In terms of response, balance, precision and feedback, the GR86 feels very much like the GT86. The major difference is once again that extra power, as any extra squeeze of the pedal at pretty much any revs seems to energise the chassis, giving you the option to ask a little more and ease the car into oversteer, or simply balance the car in brisk, roll-free cornering.
You feel this change in attitude mostly through the seat and your own sense of balance, as there's not a whole lot of information coming through the steering – slightly disappointing, given both the car's purpose and the better tyres. Weighting, response, and precision though are all well-judged though, and the car never feels less than agile and up-for-it. This kind of behaviour is such a rare pleasure in a relatively accessible modern car that the first few times you feel it squirming around you can't help but emit a childish giggle.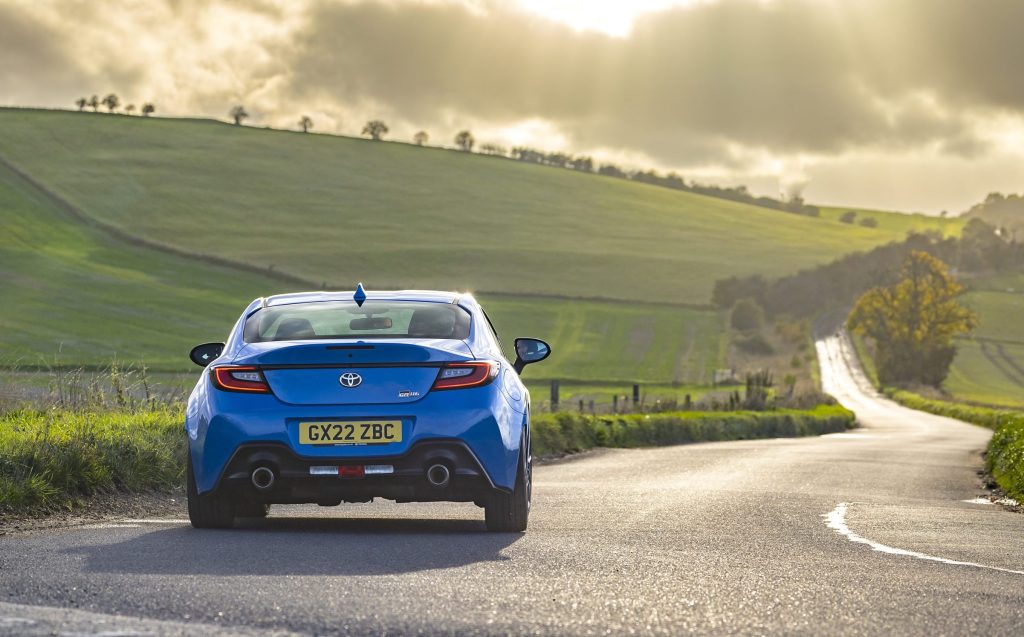 Other controls feel mostly identical to the GT86 I once ran for six months – a precise, notchy gearshift that you'll occasionally use just for the hell of it (but needs miles to start feeling really slick), good brakes with a pedal that's easy to modulate, and an excellent driving position.
I had no problem with the old car's cabin design, particularly in later models with improved materials, and likewise the GR86 seems fine in this regard too, with two small demerits. One is that the TFT tachometer isn't very easy to read at a glance, with a white graduated bar among white indications rather than an eye-catching needle.
The other is that this example (the red car, rather than the blue one in Toyota's own images) didn't feel quite as well-built as my old GT86, with a few rattles and buzzes around the cabin. Perhaps that's a result of a ride quality that feels firmer than that old GT86, and even jiggly – though "my" car was one of the special Blue Edition models with uprated Sachs dampers, and felt notably more pliant than older 86s I'd driven.
Miss it when it's gone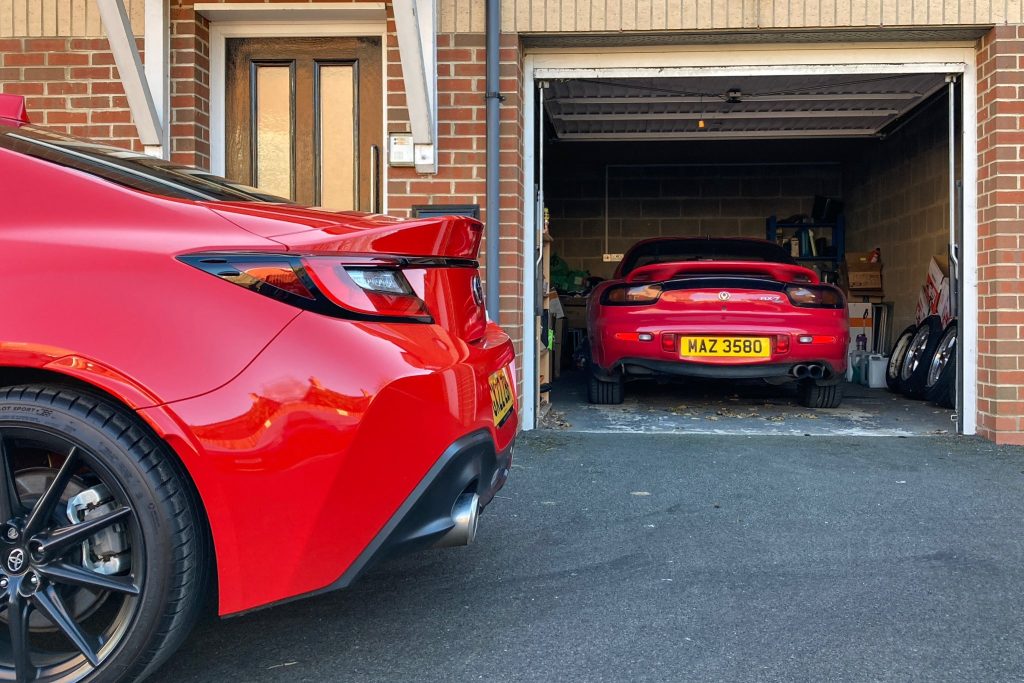 One more interesting comparison, if you'll indulge me, is my own Mazda RX-7 – a car of similar output, weight, and size to the GR86, only three decades older. Jumping between the two over the course of a week was enlightening, not least to illustrate how Toyota can now offer a car of broadly similar abilities for close to what Mazda charged in 1992 – £34,000, or about £66,000 today, which is more than double the GR86's starting price.
I was concerned the 86 would make the RX-7 feel old-hat, and even slow, but surprisingly the old stager remains the more interactive (particularly with regards to steering feel, not even the RX-7's strong point when new), and has more fluidity and character to its drivetrain.
What I didn't expect was that the RX-7 also seems more grown-up – it's smoother and quieter at a cruise, its seats are even lower-set and more cosseting, and its control weights feel more substantial, particularly the clutch and steering.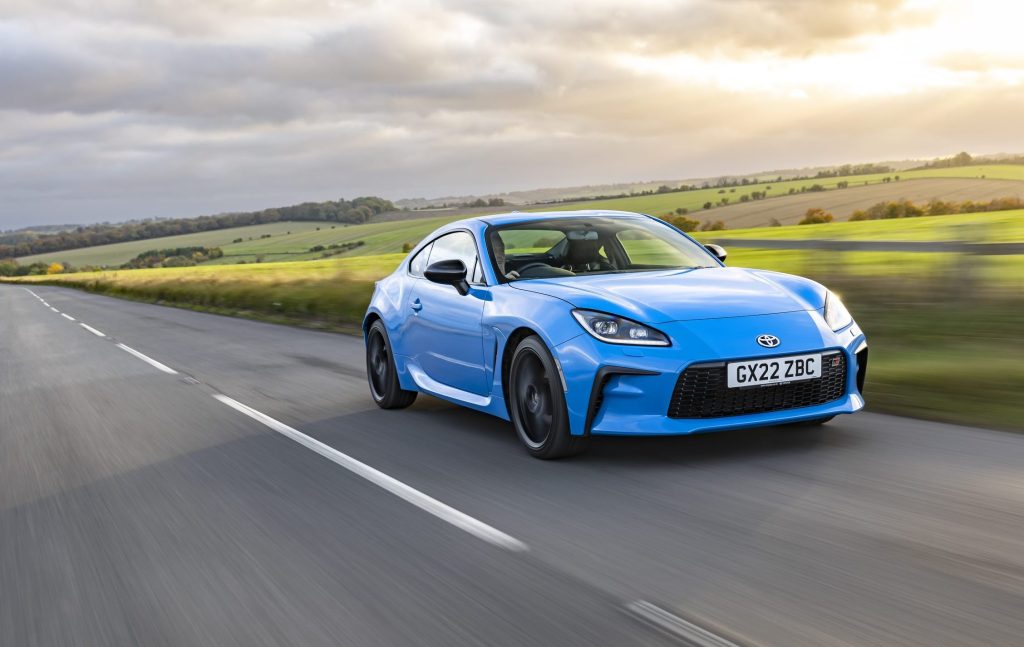 The pair aren't rivals of course, and it's frankly amazing that Toyota today offers a £30,000 car that can hold its own against something that was on the cusp of being a supercar 30 years ago. There's no doubting the 86's performance is more accessible too, and it would be considerably easier to live with (not least given fuel economy numbers in the 30-somethings, rather than 20-somethings).
But the RX-7 is also a reminder the GR86 is among the last of its kind. Between the MX-5, and the starting point for more serious sports cars at around £50k (Alpine A110, Supra, Boxster/Cayman), the 86 is the only real option – and it's already sold out. There are no more RX-7s. Or 300ZXs. No Silvias, S2000s or RX-8s to serve as alternatives, and those that remain are climbing ever upwards in value.
In fact, assuming you didn't get on the waiting list for a GR86, and don't fancy the smaller MX-5, there's only really one option left staring you in the face: Pick up an old GT86 or Subaru BRZ for as little as ten grand. Then chip it, turbocharge it, drop a meatier engine in… or just give it some better rubber and enjoy it as-is. It might need working hard, but the 86's best aspect always was, and still is, that playful rear-drive chassis.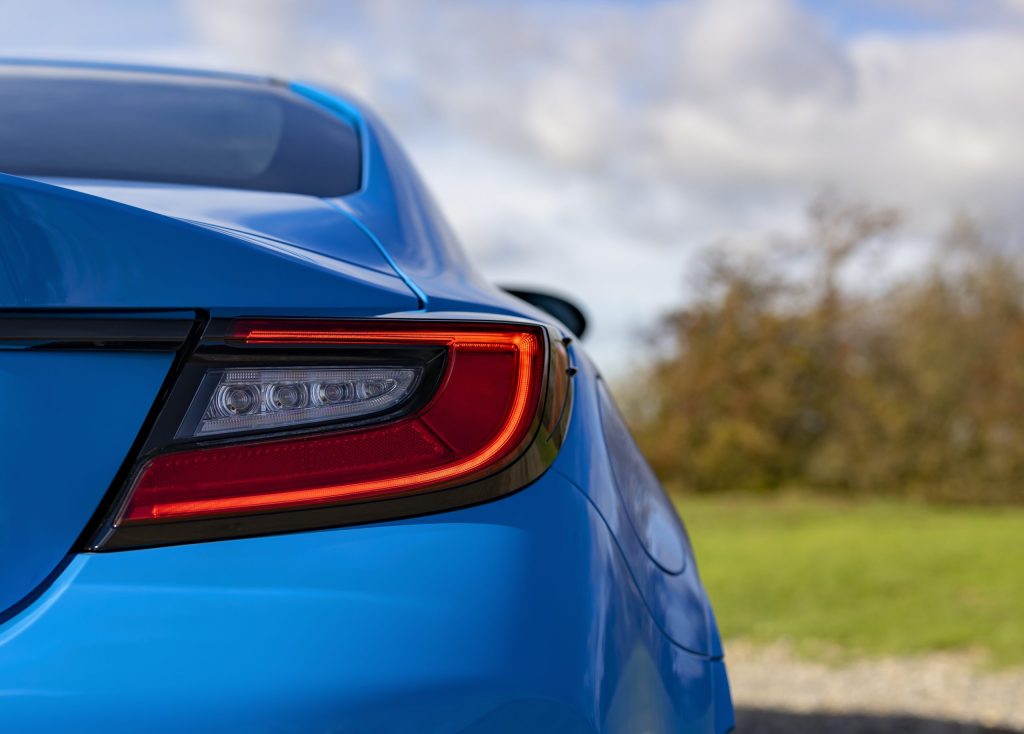 2023 Toyota GR86 specification
Price: £29,995 (Order books now closed)
Engine: 2.4-litre boxer four-cylinder, DOHC
Gearbox: Six speed manual, rear-wheel drive, limited-slip differential
Power: 231bhp @ 7000rpm
Torque: 184lb ft @ 3700rpm
Weight: 1275kg
Fuel economy: 32.1mpg
0-60mph: 6.3sec
Top speed: 140mph
Check out the Hagerty Media homepage for daily news, features, interviews and buying guides, or better still, bookmark it.