British car enthusiasts might remember the AE86 Toyota Corolla from its touring car and rallying days, but elsewhere in the world the small rear-drive family car is a Japanese performance legend every bit on par with Nissan Skylines and Mazda RX-7s.
Light weight, mechanical simplicity, and that rear-wheel drive layout put it alongside the Mazda MX-5 as the default car for young enthusiasts to cut their driving teeth – and while values have spiralled upwards in the past decade or so, its appeal hasn't diminished.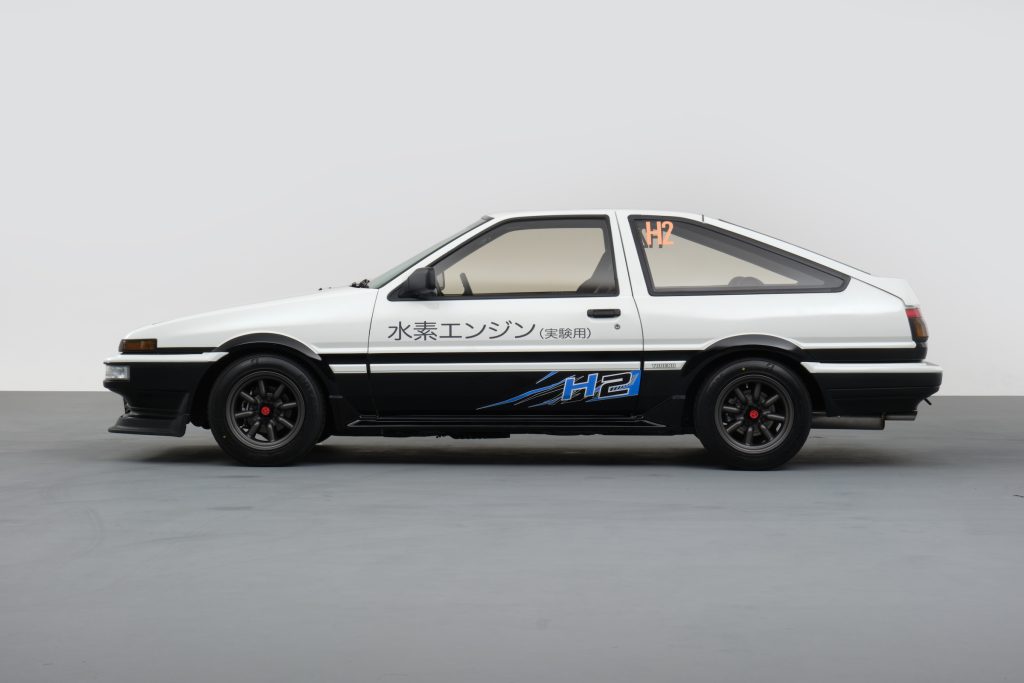 An obvious platform, then, on which Toyota can demonstrate its electric and hydrogen-powered credentials in a way to capture the hearts and minds of sceptical drivers – with a pair of concepts shown at the Tokyo Auto Salon.
The AE86 H2 Concept and AE86 BEV Concept do what they say on the tin. The former, based on the pop-up headlight Sprinter Trueno shell, retains the Corolla's '4A-GE' 1.6-litre inline four combustion engine and much of its conventional driveline, but packs a pair of hydrogen storage tanks from the production Toyota Mirai, and burns the hydrogen as a combustion fuel.
It's an approach that has been explored before with hydrogen, and one that some observers still believe is the future. On a large scale, that's still probably quite far away – hydrogen remains an energy-intensive element to get hold of in any useful quantity, negating many of the benefits of its cleaner-burning nature.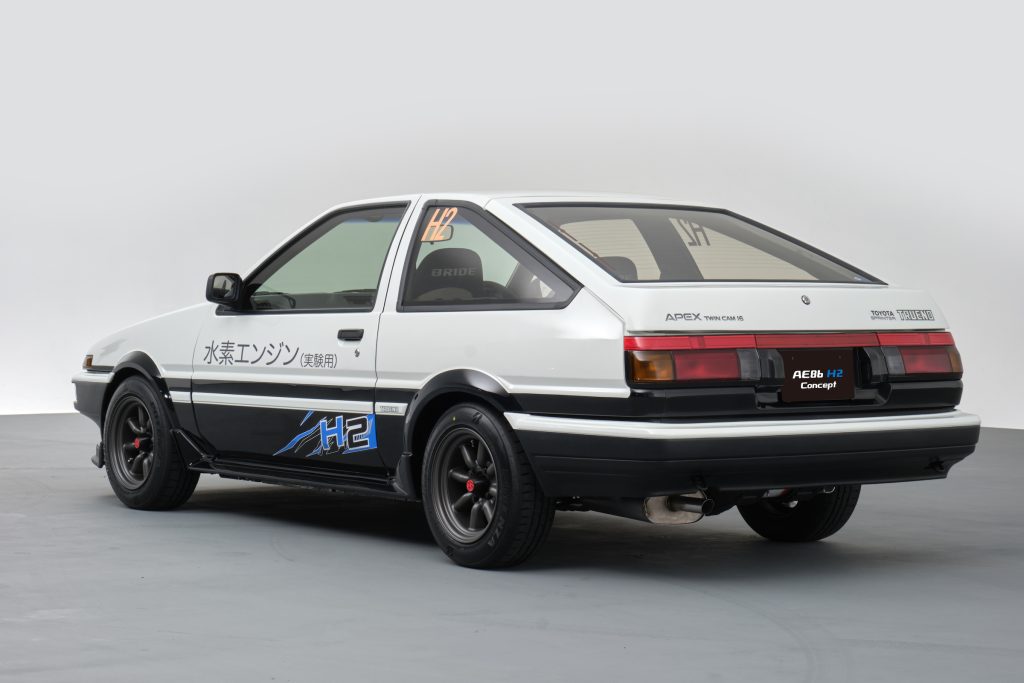 But Toyota has used it in its Super Taikyu endurance racing cars for a while now, and from a practical standpoint it clearly works. The benefit here of course is that so little of the donor car needs to be changed, and perhaps hydrogen's greatest potential is as another small part of the future fuel mix – alongside synthetic fuels in older cars, and battery electric technology in newer ones.
Talking of batteries, that's where the other AE86, a fixed-headlight Corolla Levin, derives its power. Using the motor from a Toyota Tundra hybrid truck, and batteries from a Prius, the Corolla keeps its rear-drive layout and indeed its manual transmission – giving the driver some agency over acceleration performance – while the standard car's front-rear weight balance has been "maintained as much as possible".
Toyota's unfortunately light on details on either car, and the concept nature of both is betrayed by a severe lack of practicality – the hydrogen tanks and the battery pack fully occupy the boot (and in the EV, most of the rear seats) in each.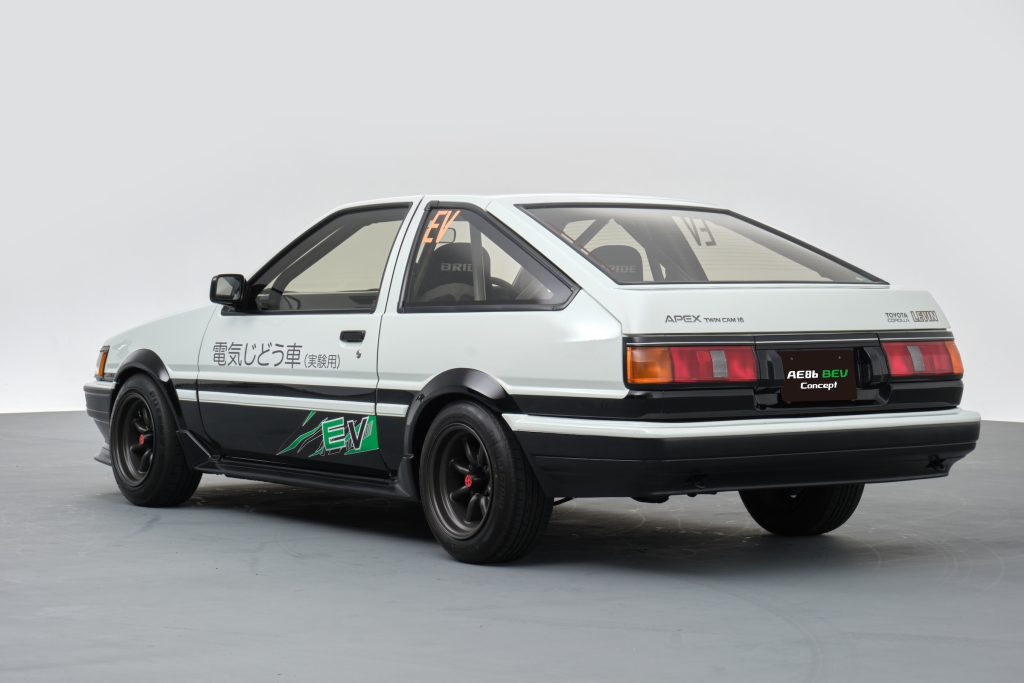 Probably not something you'd do yourself then, at least not in its current format. But as a proof of concept, it's not without allure. Particularly the hydrogen car, which presumably drives much like the original, right down to the snorty noises and sharp throttle response. And, presumably, wouldn't complain too much at a few modifications.
As a final nod to sustainability, Toyota has worked with aftermarket component manufacturers on both cars (good to see in itself), fitting used parts, such as seats, restored and rejuvenated with recycled materials.
Given these cars were born to go sideways though, perhaps Toyota's next job should be finding a way of producing eco-friendly tyre smoke…
Read more
Suzuki finally builds a more-door Jimny, and we want it
The original Toyota MR2 stole our hearts – and still does
The Suzuki Twin was like a kid's drawing made real