Sir Lewis Hamilton failed to win a Formula One race this season, but he's clearly winning at life. Right now, he's also winning millions of kudos points on social media.
A video posted on the seven-time world champion's Instagram page shows him enjoying some 'Tokyo Drift' action in a Nissan Skyline GT-R R34. It's likely that Sir Lewis got behind the wheel when he was in the city for the Japanese Grand Prix.
Is it coincidence that he went on to secure a trio of podium finishes in the subsequent three races? We think not. It's amazing what a little R & R can do for your mental health. We'd say he was letting his hair down, but the cap – free of corporate logos – remained on.
In a recent interview with Jimmy Kimmel, the Mercedes driver confessed to not enjoying driving away from a racetrack. "I actually don't like driving unless I'm going fast," he told the American television host, before saying that he finds traffic stressful.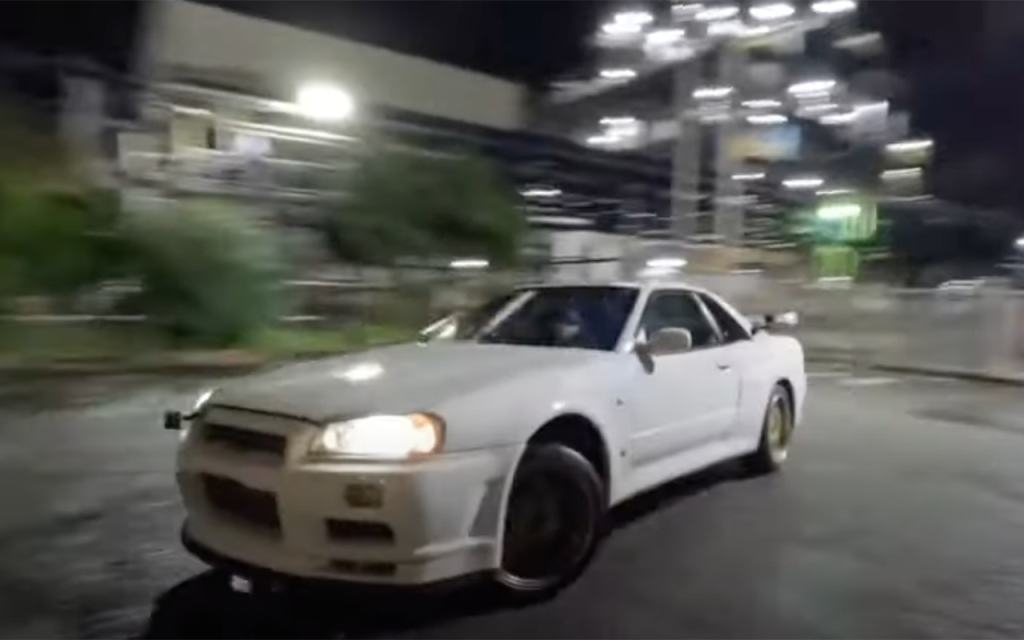 The Shuto Expressway is free of traffic as Hamilton gets to grips with the legendary Japanese performance car. The 57-second video starts with him rubbing his hands together and smiling, before engaging in the kind of driving that looks straight out of The Fast and the Furious: Tokyo Drift.
"Something's not right with this car, man," he says, after we see smoke pouring into the cabin through the transmission tunnel. Later, he fist bumps the Skyline's passenger, before declaring the experience to be "flipping sick". As a knight of realm, we're sure Hamilton said "flipping" and nothing stronger…
If the owner had any sense, they would have asked Hamilton to sign his name somewhere on the R34, as the provenance of having a Formula One legend at the wheel could add a chunk of cash to the car's value. Look out for the 'Lewis Hamilton Skyline R34' appearing on an auction site soon…
In the meantime, sit back and revel in the sight of a Formula One driver removing the shackles of contractual obligations to enjoy a flipping sick drive. We're sure Toto Wolff agrees…
Read more
Six-mile Nissan Skyline GT-R R34 sells for a record £400,000
Rising fun: five of the greatest JDM performance cars
Get in there, Lewis: Hamilton's race-winning F1 McLaren up for auction