Lewis Hamilton is the sensation from Stevenage who has left the Formula One field standing, chalking up 100 pole positions, 98 race victories and seven world championships – to date. So when the news broke that a race-winning Mercedes F1 car driven by Hamilton would be put up for sale – the first time one of his winning cars has ever come to market – you can bet that collectors scrambled to register for the auction faster than Hamilton's team mates can turn around a pit stop.
Outside of F1 teams, owners of Formula One racing cars are rare. Official programmes like Ferrari's Corsa Clienti allow a select few wealthy individuals to get a taste of the F1 experience, while there are older and less beloved Grand Prix cars on the open market stretching well into the 2000s. Some cars are rarer than others however, which makes the upcoming sale of a McLaren MP4-25A, driven to victory by Lewis Hamilton during the 2010 season, a significant event. The car is will the first ever Grand Prix-winning Hamilton F1 machine to hit the market.
How much is your car to insure? Find out in four easy steps.
Get a quote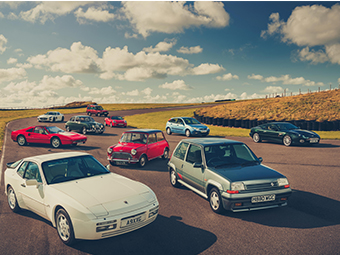 It will be auctioned by RM Sotheby's at this year's British Grand Prix, and with an estimate of £5 million to £7 million it will not go for pennies. That said, at that price it's still less expensive than a McLaren F1 road car in "fair" condition (if such a thing existed), which is a sobering thought.
This particular MP4-25A is chassis number one from that season, and while Hamilton got off to a relatively slow start in 2010 – teammate Jenson Button got the jump with victories in Australia and China – Hamilton found his rhythm in Turkey, where he took this very chassis to victory.
Technically, the 2010 car fell under the 2.4-litre V8 regulations in Formula One at the time, but perhaps more interesting still is that it was an "F-duct" car, one of F1's most famous aerodynamic innovations. Movable aerodynamic devices were banned at the time, but McLaren found a loophole, allowing a driver to cover up a small hole in the cockpit that redirected pressurised air to stall the rear wing, reducing drag and contributing to as much as a 6mph gain on straights.
Some F1 fans feel this era of the sport didn't turn out the most attractive of Grand Prix cars, with their narrow chassis, wide front wings, tall rear wings and numerous aero devices, but McLaren's chrome and red Vodafone livery is undoubtedly one of the better modern-era colour schemes.
And of course, there's that Hamilton provenance. By 2010 he had already won 11 Grands Prix and one world title – enough to put him ahead of celebrated British driver James Hunt – but from 2014 onwards the Brit has dominated Grand Prix racing and become the most successful F1 driver of all time, failing to win a title only in 2016 after a season-long battle with teammate Nico Rosberg.
The auction itself will be a special event, not just for being held at the British Grand Prix, but because during the auction the car will be driven around the circuit. Hopefully for the buyer it will remain in one piece, though McLaren itself will no doubt be able to assist with running the car on what must be the world's best track days. The auction, taking place on July 17, will definitely be one to watch.
Also read
The need for speed: buying a classic Formula 1 car
Why the McLaren F1 is the ultimate investment
This replica Red 5 Williams F1 car is all show and no go