You don't have to be Lewis Hamilton to drive a McLaren Formula One car, nor do you have to have C. Leclerc stitched into your fireproof race overalls to be strapped into a machine with a prancing horse dancing its nose. There is a small, specialist market in historic F1 cars which anyone with a love of motor racing, an appreciation for high-octane thrills and – of course – a healthy bank balance can join.
To find out more about joining the F1 fan club, and owning a car from the pinnacle of motor sport, Hagerty spoke with Lorina McLaughlin, one of Britain's fastest female racing drivers and president of the British Women's Racing Drivers Club, about her experiences of running a 1992 Benetton F1 car.
How much is your car to insure? Find out in four easy steps.
Get a quote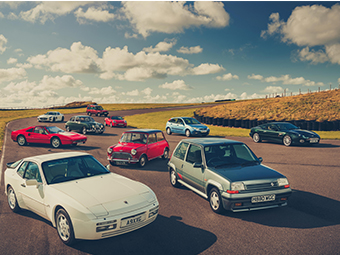 At the same time, James Hanson, of racing car agents Speedmaster, provides insight into the different eras buyers have to choose from, the sums of money involved in buying and running an old F1 car, and the sheer thrill to be had from driving an F1 car in anger.
Which era F1 cars do people buy?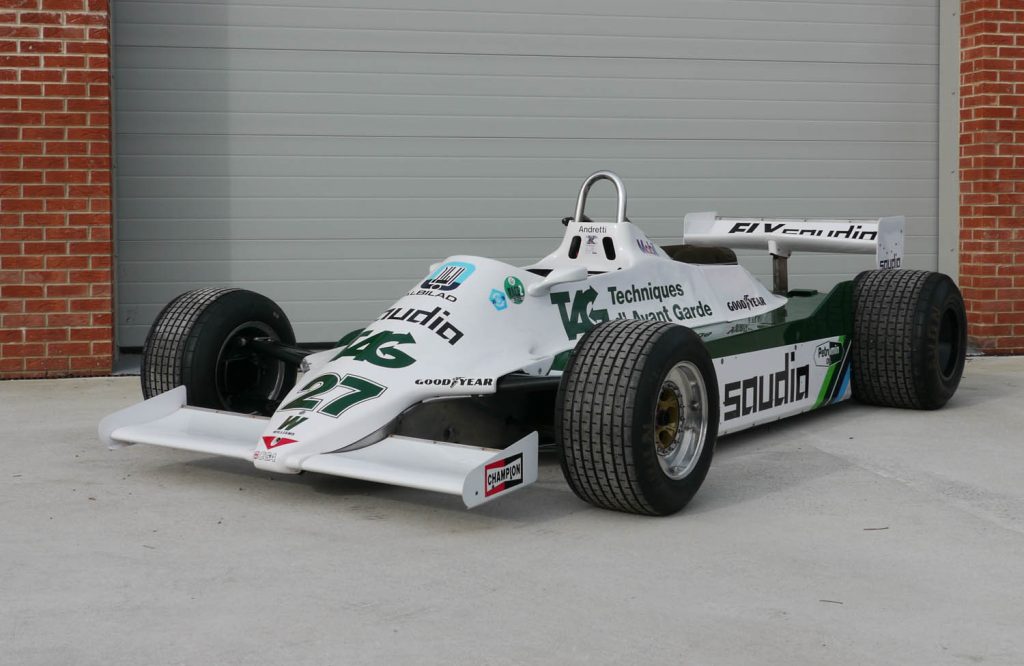 Before browsing the classifieds, anyone that wants to buy an F1 car should have done their homework, spoken to those with first-hand knowledge of the historic F1 scene and gained enough insight to have a good idea of the type of machine that will appeal to them.
James Hanson is one of the first ports of call for those new to the scene. The founder of Speedmaster, a racing car dealership established in 2004, has driven more than 30 different historic F1 cars, and typically sells around ten F1 machines every year spanning the period between 1960 to 2010.
He suggests that cars from the 1970s to the mid '90s are amongst the most user-friendly. Any later, he says, and the speeds are so fast "that your mind simply won't be able to keep up. The learning curve will be too steep and you won't enjoy it."
"The later cars," says Hanson, "aren't useable. They're basically just a thing for static display, or you have to put the wrong engine in, and that detracts from its value because it becomes just a kit car when it has a mismatched engine." Cars in the mid to later noughties are complex and costly to run, while the hybrid-powered F1 cars, introduced from 2014, are essentially "a museum piece" because they are prohibitively expensive to run.
How much does an historic Formula 1 car cost?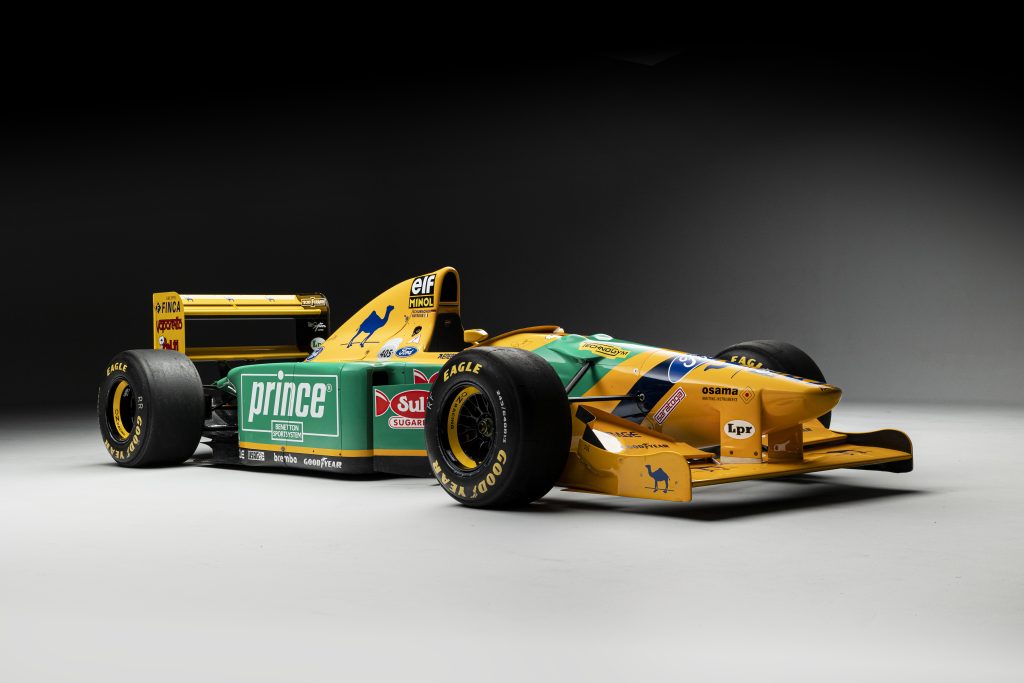 The cost of old F1 cars varies just as dramatically as the salaries of F1 superstars at the front of the grid and those at the back, still trying to get a drive with a championship-challenging team.
"You can spend from around £200,000 for a 1970s F1 car up to as much as £6 million for the most valuable Ferrari" says Hanson, but generally speaking there is a wide selection of desirable machinery that will be user-friendly to drive, won't drain the bank account to run and is eligible for historic racing, for less than £1m.
Lorina McLaughlin and her husband, David, bought a 1992 Benetton B192-08, raced by Michael Schumacher, 10 years ago. She chooses not to discuss the price paid, but says it was before the rise of the internet, when David was able to track it down to an owner in America. In 2018, a similar model with similar history sold for more than €800,000 at an RM Sotheby's Monaco auction.
Prior to that, they owned a 1976 McLaren M23, the same car that James Hunt drove to that year's F1 title, and before then David owned a 1971 Lotus 72 that had been campaigned by Ronnie Peterson.
What are the running costs like?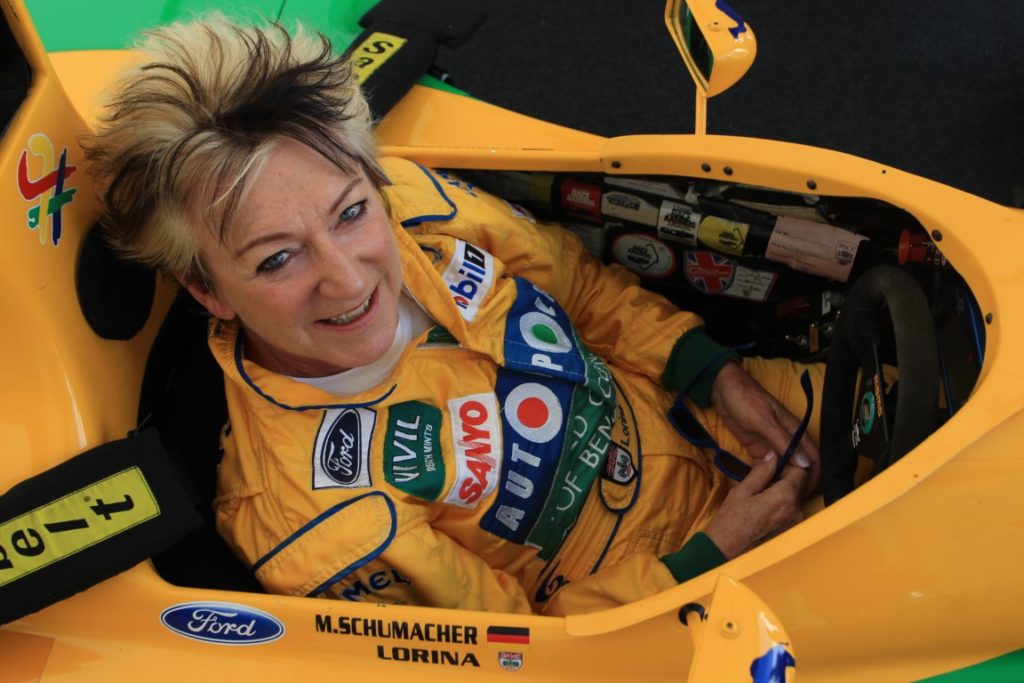 "It's one of those things that if you counted up the cost you wouldn't do it," laughs Lorina McLaughlin. "I don't have children and I don't take holidays, so I suppose all my money goes on the car instead."
Her Benetton 192 is run by Roger Heavens Racing, near Oxford, and like most people in the historic F1 scene, she leaves it with them and they handle all maintenance, storage and transport for events.
"The car's Cosworth engine needs a rebuild every 1200 miles or so, and then it goes to Dick Langford's [Langford Performance Engineering, in Wellingborough] for a top and tail, as we call it." But if the engine needs a rebuild that could be £35,000, she adds.
James Hanson says that the cost of having a team run an historic F1 car at a race weekend in the UK – such as the British Grand Prix support race – and maintain it over two races, practice and qualifying, is no more than £10,000. "When you're talking about clients that might run private jets or own yachts that cost more to fill with fuel, that's a modest sum. And it is significantly less than something like a modern GT3 race car."
What are the different eras like to drive?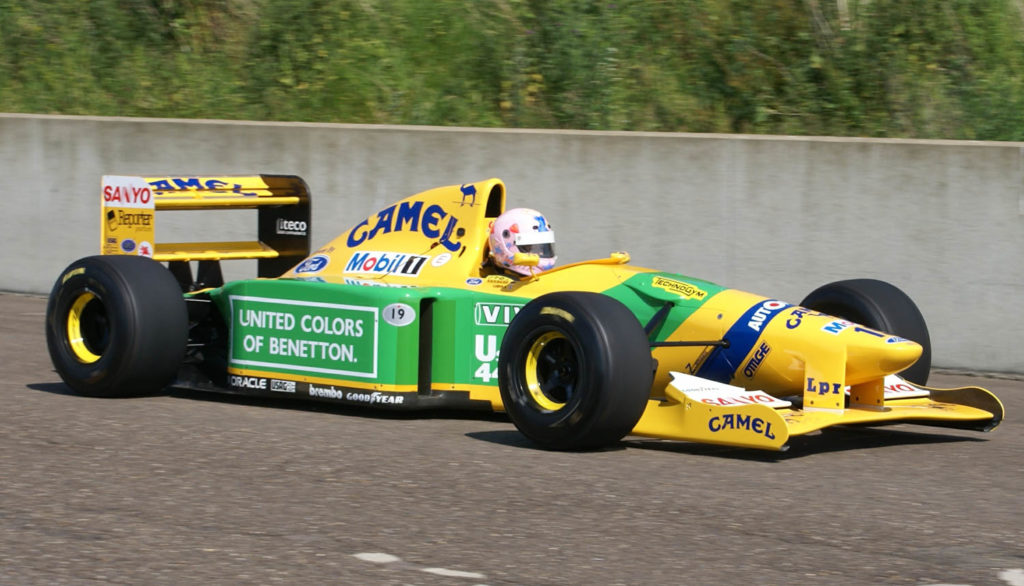 "I so much preferred the McLaren to drive," says McLaughlin of the 1976 McLaren M23. "It was like a sort of extension of my body and I was so at one with it." By contrast, the carbon-fibre Benetton has an exceptionally stiff structure and an equally stiff set-up that was designed to suit Michael Schumacher's taste.
"Nobody could drive one of Schumacher's cars. You have to have your wits about you or it will try and take you off. Martin Brundle drove it, and said I should soften everything off, but I don't have the money to make all the changes."
A key consideration for choosing the Benetton, adds McLaughlin, was that it one of the last F1 cars with a manual transmission. The ensuing, early automated systems can be temperamental and costly to repair.
How much does it cost to insure an F1 car?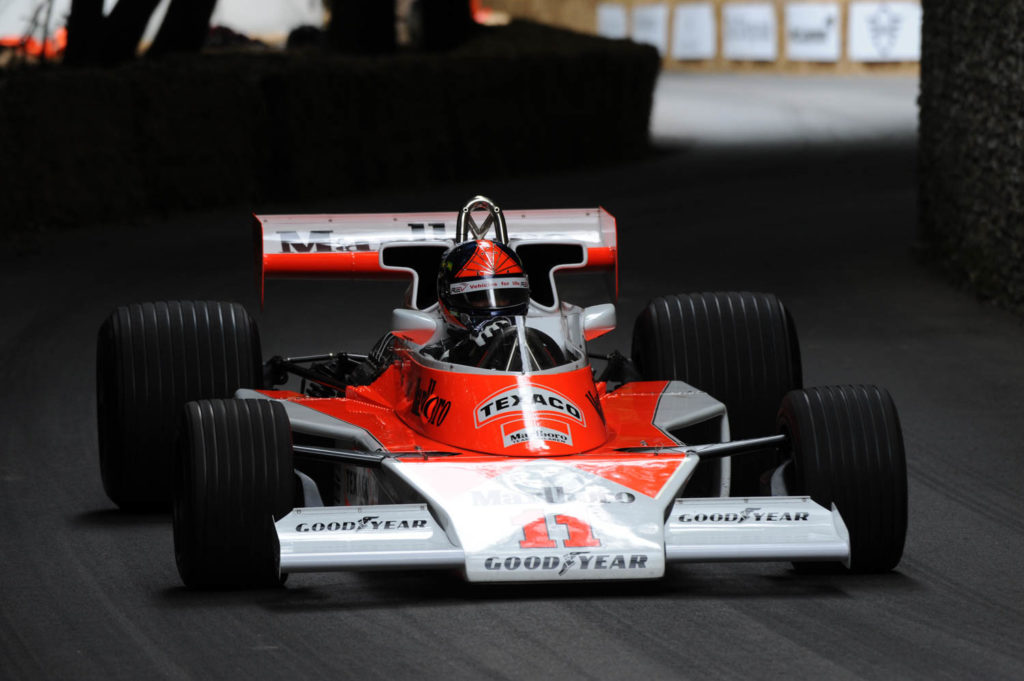 Pull up a chair, take a seat and take a deep breath. Insuring a classic F1 car might cost no more than a classic Ford.
Despite the fact that the Benetton B192 is nearly ten times as expensive as a Ford Sierra Cosworth RS500 and has more than triple the power, it's no more costly to insure.
According to Hagerty, both cars would cost less than £600 a year to insure. While some car enthusiasts may find it unbelievable that there's almost no difference between a rare, 200mph-plus race car once raced by Michael Schumacher and a family hatchback that was warmed-over for homologation in touring car racing, there is a simple explanation. The F1 car is only insured when it isn't being driven, removing much of the risk associated with a car like this.
Why do people buy an F1 car?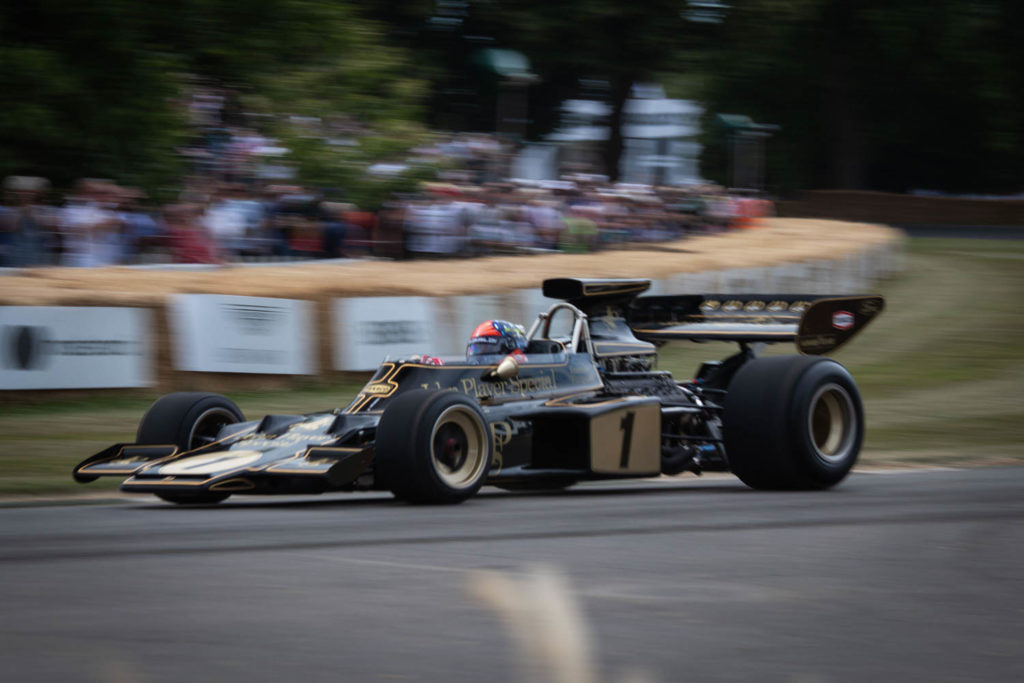 This one is easy, says James Hanson. "It's the most fun you can have with clothes on! People like the social scene, the racing is respectful and you are part of an exclusive club."
He adds that the market is small, ensuring exclusivity, yet "for less than the price of a modern supercar you can buy one of only a handful examples, so you are getting into something that's seriously rare." He estimates that if you look at the historic race scene 10 years ago, half of the grid would still be competing now, while the other half would be content to "have ticked that box" and enjoyed the ride.
Lorina McLaughlin concurs. "There are so few owners of Formula One cars that we know who we all are. I have driven F1 cars at Monaco and Laguna Seca, and up the hill at Goodwood, and it's everybody's dream, isn't it?"
Where can you race a classic F1 car?
Within Europe, popular championships include the Masters Historics Formula One Championship, the Boss GP Championship and individual events including the Monaco Historic Grand Prix and Goodwood Festival of Speed. Individual organisers will be able to advise on the relevant racing licence and FIA paperwork that is required to ensure cars are eligible and safe.
Read more
Race your classic and you'll have no regrets
Winning ways: How the Ford Escort dominated the RAC Rally, 50 years on
Ford in Formula One: The highs and lows