Fifty years ago this week the Ford Escort scored the first of its eight consecutive RAC Rally victories: one for local hero Roger Clark for starters, followed by a hat-trick by Finland's Timo Mäkinen, a singleton Swedish success by Björn Waldegård and a Finnish brace by Hannu Mikkola – plus another for Clark, four years after his first. Alpine, BMW, British Leyland, Datsun, Fiat, Lancia, Opel, Porsche, Saab, Toyota and Volvo tried to but could not beat Boreham's finest through the ice, mud and murk of the British forests in winter.
Strong and simple – MacPherson struts at the front and a live rear axle – small and agile, and blessed (from 1970) with the era's best engine, the Cosworth-designed twin-cam four-valve BDA, the Escort was ideally suited to gravel roads tackled without pace notes: from the long straights of Yorkshire – very stable, it had a higher top speed than Lancia's 'supercar' Stratos – to 'Killer Kielder' and the sweeps and swoops of Wales.
How much is your car to insure? Find out in four easy steps.
Get a quote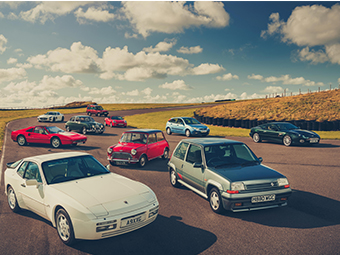 Even when past its best in the face of more modern opposition – an inspired Henri Toivonen ended its winning sequence in 1980 aboard a Talbot Sunbeam Lotus – an Escort finished runner-up; as it would the following year when Ari Vatanen reined back his attacking instincts to score his best Escort result on an event that had rarely been kind to him, and in doing so secure the drivers' world championship in the model's final year of homologation.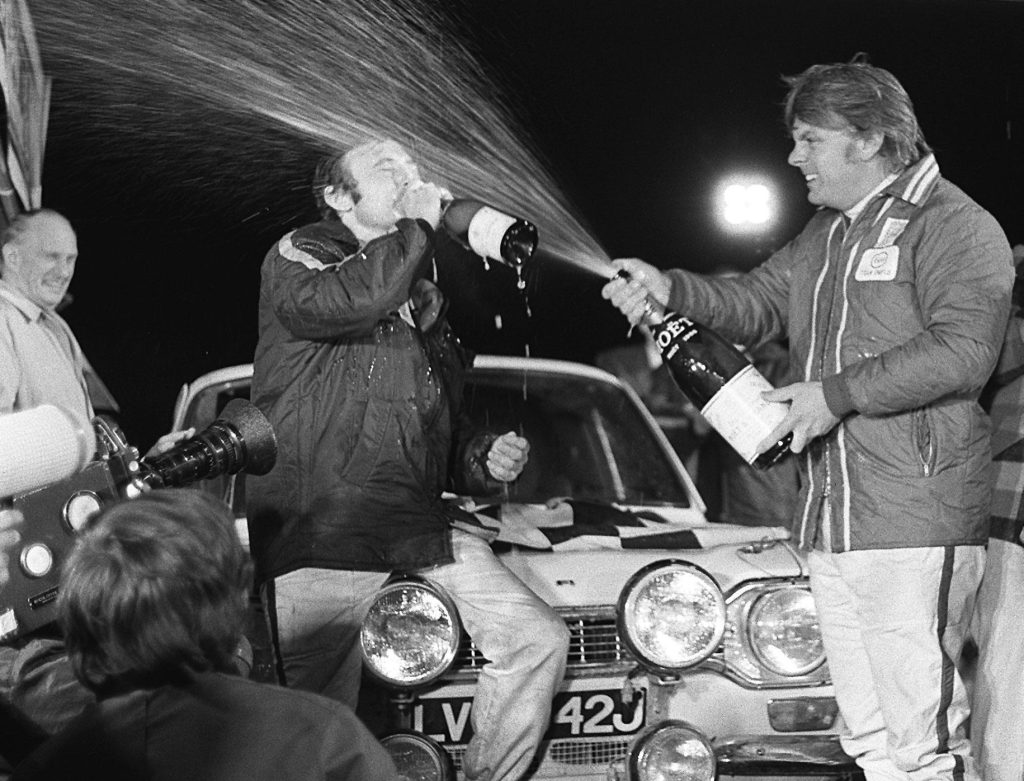 An Escort – fitted with the Lotus twin-cam two-valve conversion of the Cortina block – had almost won the RAC at its first attempt, too, Mäkinen retiring from a long-held lead in 1968 because of head gasket failure.
Escort would win the Circuit of Ireland – though never at its best on Tarmac because of its suspension's shortcomings – Acropolis, Austrian Alpine, Finland's 1000 Lakes, London-to-Mexico World Cup (in detuned pushrod form to cope with low-grade fuel) and Safari rallies before it won its home event. By which time the BDA, originally homologated at 1601cc, had found reliability in the 2-litre form allowed by independent tuner Brian Hart's alloy-blocked version with Siamese bores without wet liners.
John Davenport had navigated Ove Andersson to third place on the Escort's debut, the 1968 San Remo Rally, and successfully battled Mäkinen to win that year's RAC, albeit co-driving for Saab alongside Simo Lampinen. He was, however, back in the Ford fold by 1972 as co-driver to Mikkola.
"There was constant development," says Davenport. "That first car had inclined rear shock absorbers as per standard. Directly after the San Remo we sat [chief mechanic] Bill Meade in the back and took him over a stage of rutted snow. He couldn't believe how out of control it was. That stimulated Ford to put the shockers directly over the axle – and the car promptly started winning.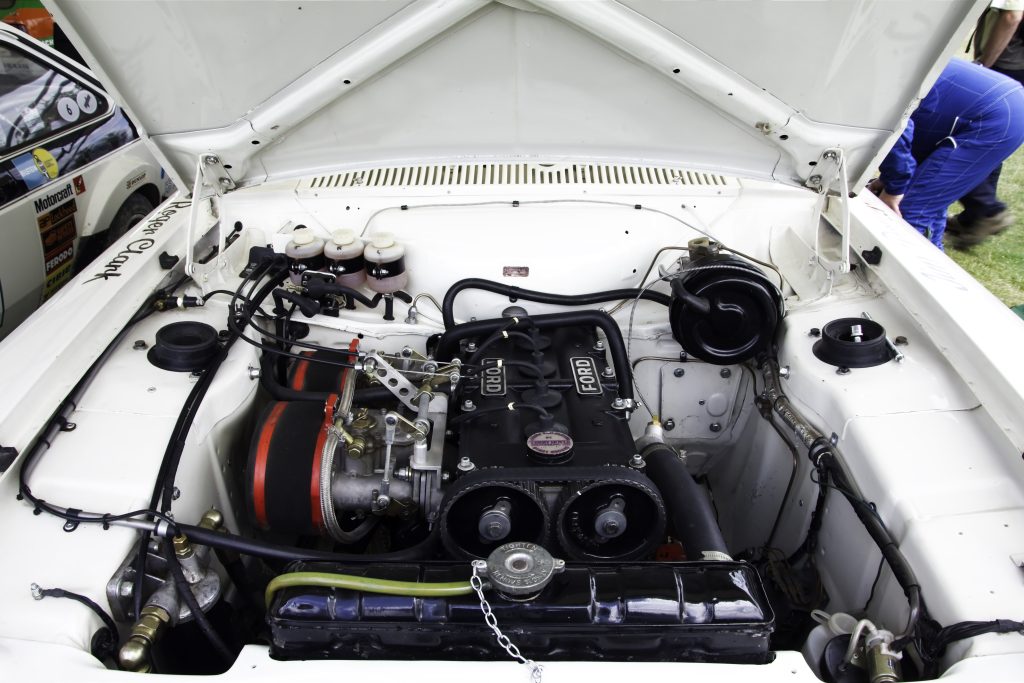 "The BDA was a much nicer engine, too. So much torque low down. Being able to change up a gear in low-grip conditions and still move forward was useful. And if you left foot-braked it was useful, too, to have an engine that didn't come off the cam in the middle of it.
"Hannu kept the Escort straighter than Roger did. Movements on the steering wheel were minimal. In other words it wasn't very safe! Less margin for error but faster. Less spectacular but more committed. Whereas Roger only knew one way through a bend: sideways. You are a lot less likely to crash like that and I think that helped him on the RAC."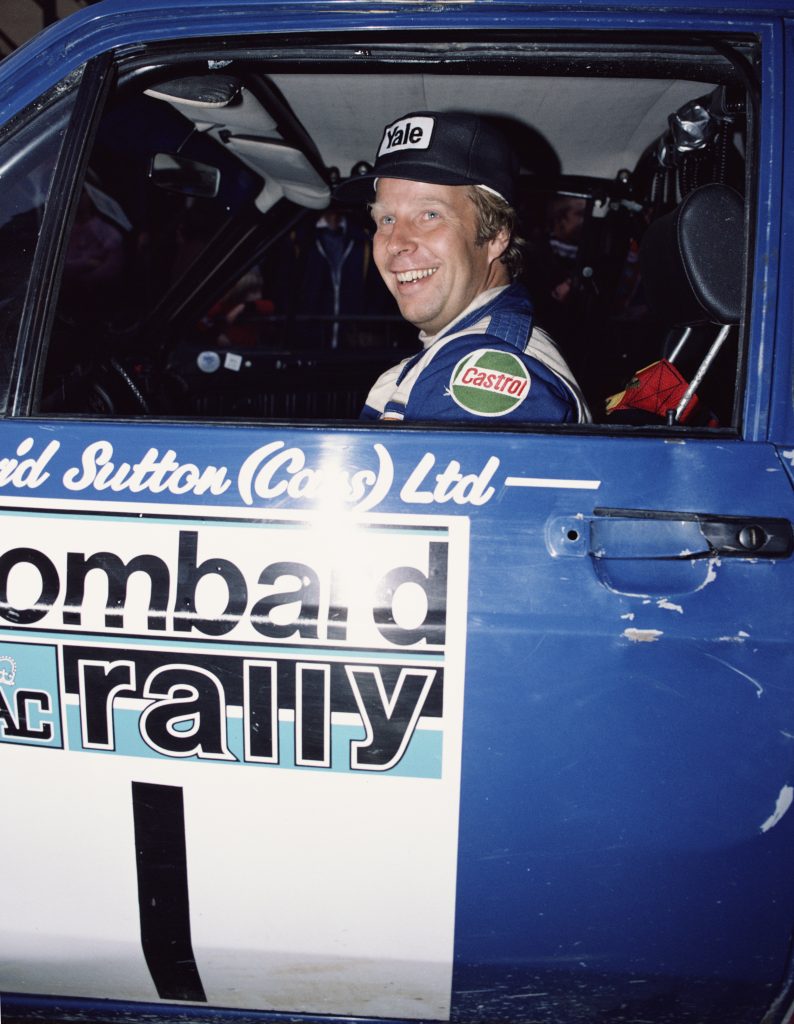 Clark finished ahead of 14 Nordic drivers to win the 1972 RAC Rally: "You could feel his skill from the passenger seat," says co-driver Tony Mason. "Very relaxed, he gave the impression that his brain was in gear and that he knew what the car was doing and why he was doing such and such a speed. I would look at his face and see how controlled he was. I offered quite a lot of assistance because of my knowledge of the stages – but he didn't need it. You just felt that he was a machine. Plus he was very happy with the car. He thought he was in the best he could be."
The next highest British finisher – and next best Escort – on that breakthrough event was Tony Fowkes, his car still fitted with a Lotus Twin Cam. Operating out of a garage/bodyshop in London's Park Royal, he was part of the burgeoning phalanx of talented privateers and favoured semi-works outfits/drivers created by the open-minded/open-door outlook adopted by Ford competitions boss Stuart Turner. Others to benefit (to an even greater extent) from this included: David Sutton (Cars) Ltd., Midlander Russell Brookes, John Taylor (Haynes of Maidstone) and Billy Coleman (Thomas Motors of Blackpool). The British Championship – mostly held on gravel without pace notes – became increasingly competitive thanks to this fleet of fleet Fords: Sutton's Acton-based team, Brookes and Coleman from Cork would all win national titles in Escorts.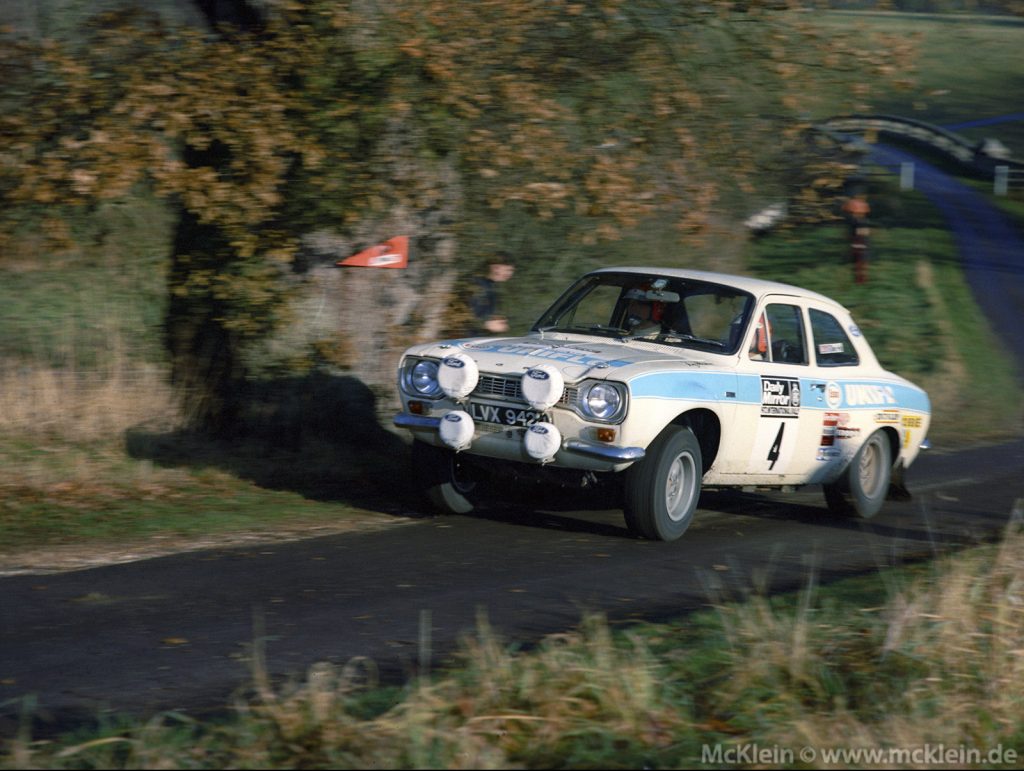 Fowkes – now benefiting from a personal sponsorship deal of £10,000 per year! – was still driving an Escort Mk1 co-driven by Bryan Harris when he scored a remarkable third place on the 1975 RAC behind the new works Mk2s of Mäkinen and Clark.
"We were weekend warriors, I suppose," says Dave Sherwood, a member of Fowkes' tight-knit team. "Though we used to go to Tony's garage regularly to practice gearbox changes – the works guys could do it in 20 minutes; I think our best was 25. And we had evening meetings at his mum's place in Dollis Hill. There'd be a ZF gearbox in the dining room: 'Anthony, don't scratch the table, please!'
"I used to be in what they poshly call today the Management Car. We were Ford through and through: I had a Mk1 Cortina and the chap with me, Ken Bennett, had an Anglia. We used to follow Tony to every stage and wherever possible pick him up at the end and shadow him to the next. We never stopped. If you wanted three square meals a day you didn't go rallying in the 1970s.
"You knew your tools by name; I could find my spanners in the dark. We didn't have head-torches like today. We had bicycle front lamps because you could stand them on something; a torch would roll away.
"Yes, it was an amazing result. Never to be repeated by a pure privateer. But we took it in our stride because we knew we had done our preparation; the engine we used was built by Tony's brother, David. Those Escorts, if they were put together carefully using a bit of aircraft engineering – locking wire on various bits known to work loose – were pretty reliable. So we had no major problems. And we were all back at our normal jobs the next day making up for lost time."
Fowkes has similarly happy memories: "Ah, my magic moment. Before that rally I got technical support. If you had a query you could ring Boreham and [works mechanics] Mick Jones or Norman Masters would talk to you. Sometimes they'd say, 'Come down and we will show you what to do.' But I got no financial support.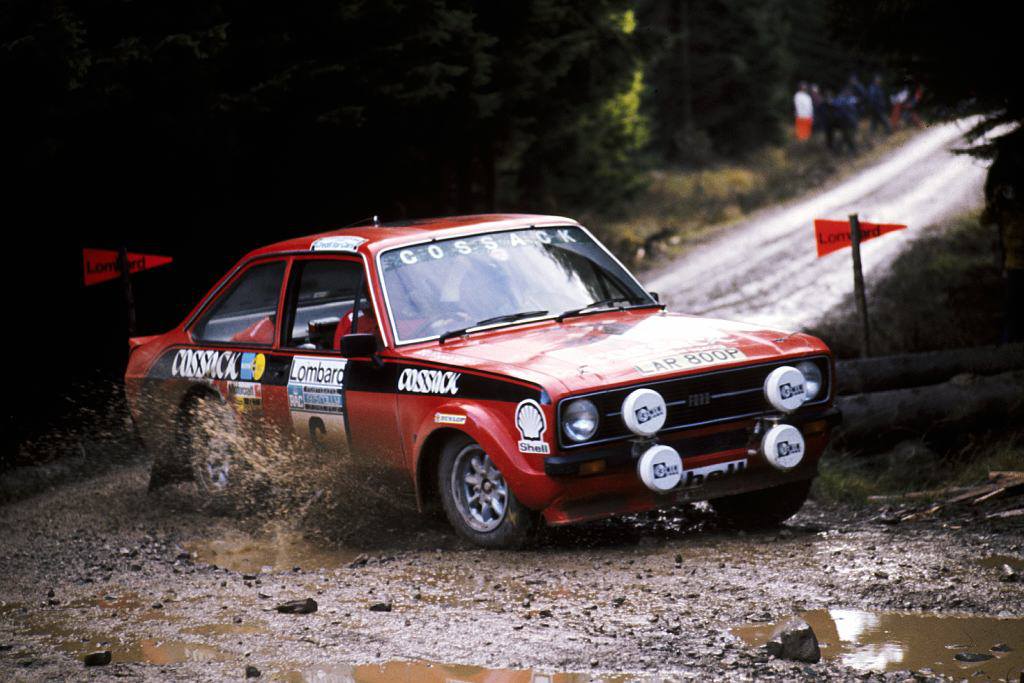 "Afterwards, Peter Ashcroft, Ford's team manager, cornered me at the prize-giving and said, 'We are going to send you a Mk2 shell and we want you to build one.' That was the first gift I received from Ford Motor Company. They didn't want me beating Mk2s in a Mk1 basically.
"I spent a few days with Mo Gomm, who prepared the works shells in Old Woking. They were welding them up and I thought, 'Jeez, what a lot of work.' But I learned and Mo was very helpful. The shell we got from Ford we did ourselves using our own equipment in our own premises. You'd spend about a week welding them up and making and fitting reinforcing plates. The end result was not a million miles off the works cars.
"We had built up a good team of people, including two enthusiastic spectators from York. This man and wife would appear in the middle of nowhere in the dead of night and offer you a cup of coffee. Fantastic.
"I did a lot of physical training, too. I think Roger went down the pub!"
Familiar to TV viewers of the period as a star of hell-for-leather rallycross sprints, Taylor has a different slant on the same topic: "No power steering, you had to be fit to drive an Escort for five days of an RAC. I always ran the narrower front tyre because otherwise the kickback through the steering would hammer your wrists; I had broken mine a few times when I was a jockey. But Roger, if it was a dry forest stage, always fitted wide tyres, front and rear.
"One of the biggest changes was the A2 Dunlop. That started in rallycross with me. When I first joined, Fords were on Goodyears. Then we moved to Dunlop and everybody was using mud-and-snow tyres. I asked, 'Why don't we try racing tyres?' A 13-inch wet basically, it was softer and fairly fragile. If it didn't puncture, however, it was the tyre to have on Tarmac and, to a certain extent, the loose.
"A lot of other stuff that finished up homologated, I had tested and tried in anger. I was a willing participant, always interested in improving. The BDA was fantastic, but it was a race engine to begin with, so increasing torque and drivability was a big part of it: we tried lots of different exhausts; and different fuel injection systems. The biggest problem was the aluminium block's head gasket. It wasn't until we went to Nikasil liners – a spray process – that we started to get some reliability.
"Halfshafts were a problem in the early 1970s, too. That wasn't fully sorted until we improved the material and put a flange on the outboard end so that it was a two- rather then one-piece shaft. And once they stopped the rear axle bending – plates between the differential and the outboard brakes – it was bombproof.
"Providing you didn't make too many mistakes and you were a fair driver, you were almost guaranteed to be in the results. And if you did make a mistake, it was very repairable. You would be very unlucky if mechanics could not get you going again in some shape or form."
The boxier Mk2 was well established by the time Clark scored his 1976 RAC victory. As with his first, he won with a co-driver of whom he had little previous experience, his regular navigator Jim Porter having been seconded to the event's organising team.
"To sit alongside Roger was great," says Stuart Pegg, a Manchester-born South African. "His flow through the stages was unbelievable. The only thing is that I had to keep up with him in the bar. It didn't seem to make any difference to him. He seemed to drive even better with a hangover."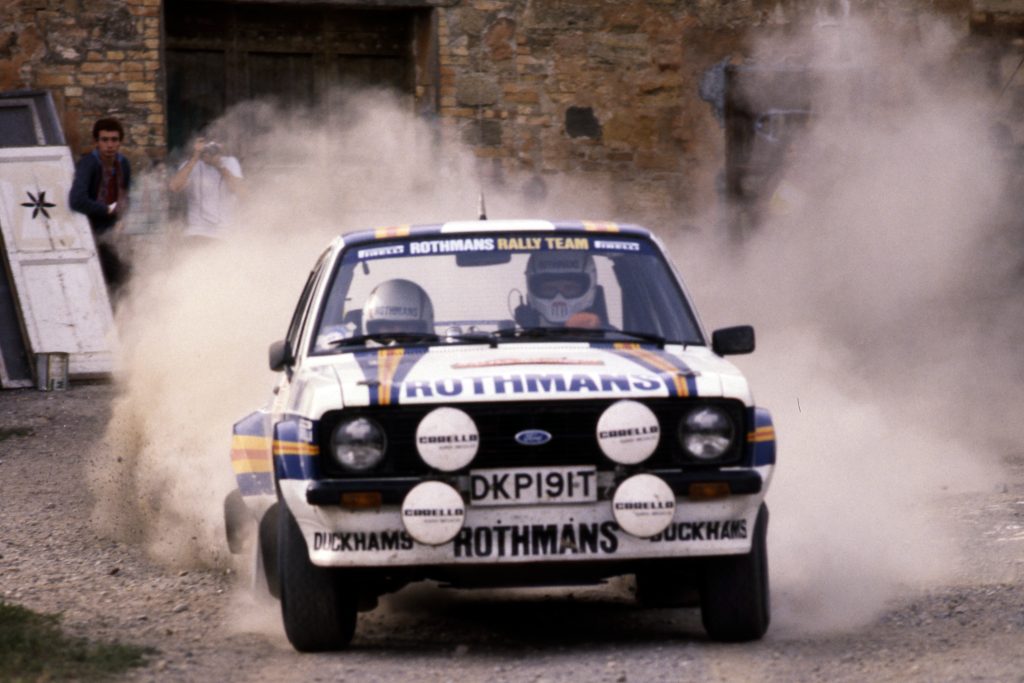 Clark's was the first World Rally Championship win for a British driver – and would remain the only until Colin McRae's in New Zealand in 1993. He had, however, been denied a fourth national title in five years by Ford's newest Flying Finn…
"My original Opel Ascona was a locally tuned family car," says Vatanen. "Good value for money, it suited my driving style. The Escort had so much more power. From another planet. I first tried one in 1974 in clandestine fashion; a mechanic friend was looking after Hannu's car in Finland: 'Okay, if you don't tell anybody, you can drive it.' A big risk! That BDA was revving, revving. A big step forward for me.
"Escort suited my style, too: never understeering. To be fast you had to be sideways, very positive. Understeer, you have to back off. Oversteer, you can keep the gas on; too much speed and you can tap the brakes. All the time sideways. That engine screaming at 9500rpm. I would not have been as fast in [rival] Fiat's Mirafiori. No way! That was more like a racing car. Escort, you could throw it around.
"That nimbleness was an advantage on a secret rally. It inspired confidence because you knew it would turn. I was very particular with the brake balance: a little bit to the rear, just a touch, to start sliding into a corner and, when it does, floor it! It almost did it by itself. You didn't need much to be competitive in an Escort. Some skill. Some bravery. You could prove what you were made of. No excuses.
"The Escort was very simple. It had rear leaf springs. Leaf springs! We tried the single-leaf but it didn't work and always we went back to multiple-leaf. And if something broke, it was always, 'Let's beef it up!' Boreham's solution.
"Escort was the first love in my rags-to-riches story. Only when Audi came with the Quattro did I think that we might as well just go home."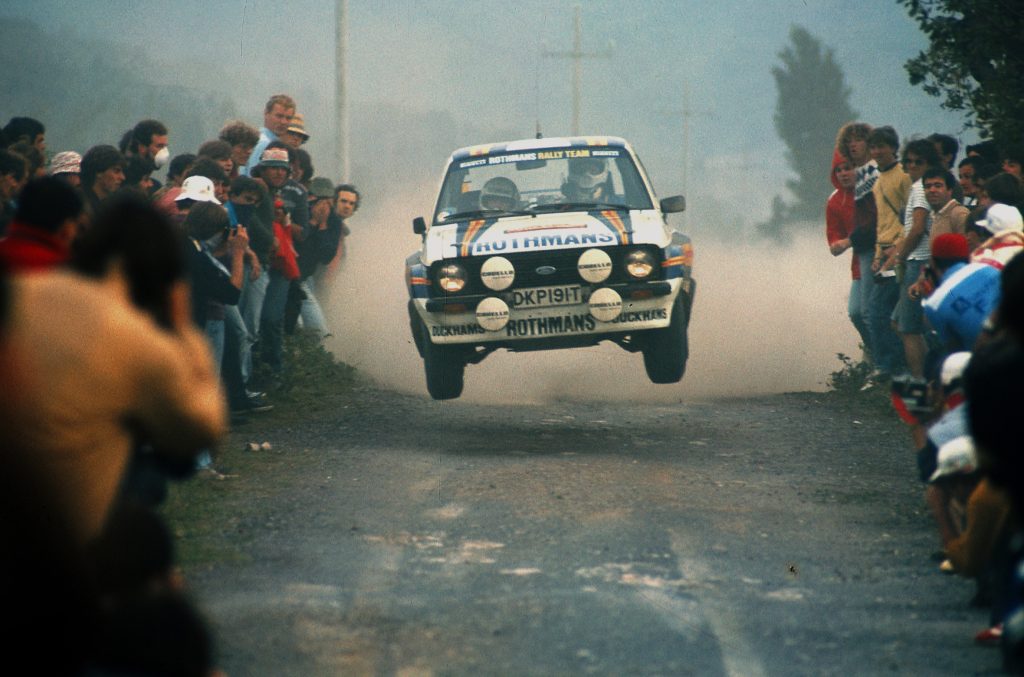 Not until in 1981, however, would that four-wheel drive writing appear on the wall. Escort had another three RAC wins in its tank before then. Even a strike at Ford in 1978 couldn't stop it. Those well-drilled foot soldiers took up the slack: Sutton ran Mikkola's winning car and Haynes built Clark's.
"In my heart of hearts, I probably realised that we were not going to beat the Escorts on an RAC without a little bit of something on our side," says Davenport in reference to his role as BL's competitions boss. "Our TR7 V8 had a very short wheelbase and prolonged drifts was not a style that you could adopt. It didn't have enough suspension movement either. Sufficient for most rallies, cresting and landing in the Yorkshire forests at 120mph could be problematic."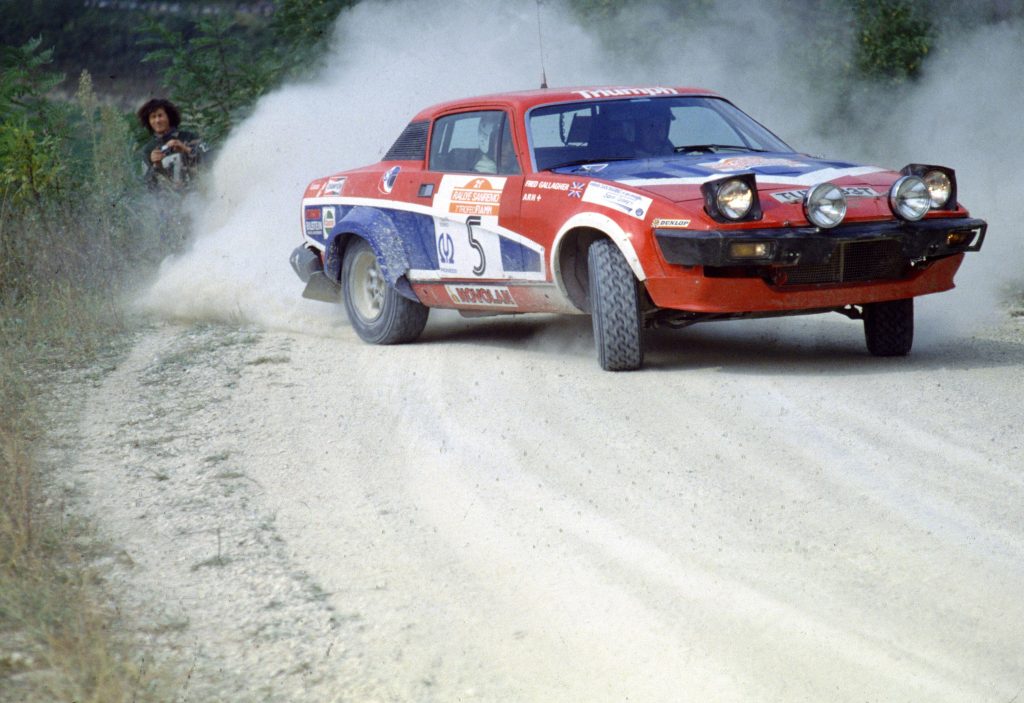 Fred Gallagher, BL co-driver to Tony Pond in 1978 and 1980, concurs: "We had retired from one rally in 1978 and were waiting by the side of the road when Tony said, 'Listen to that!' An Escort, approaching. 'It sounds so easy.' With the TR, you were up and down the gearbox continuously. Undoubtedly, it was very difficult to drive. Roger Clark was still putting up respectable performances in Escorts right at the end. But when he swapped to a TR [for 1980] he was miles slower than Tony."
Ford – having won the 1979 drivers' and manufacturers' world titles – had by then handed its Escort programme to Sutton so that Boreham could concentrate on developing a replacement conforming to the new-for-1982 Group B regulations. In the short term the resultant rear-wheel-drive RS1700T would be rendered instantly obsolete by the Quattro. In the long term the Escort would prove irreplaceable.
"Nobody can say what is the definition of an icon," says Vatanen. "It is in people's minds. Escort is in people's minds. A pitch-black forest. Everything quiet. Then you start hearing that BDA music. You start seeing start spotlights, left and right, up and down. 'Young Ari is coming! I hope he stays on the road all the way to my corner.' You get goosebumps before you even see the car. Then it arrives, sliding, throwing up gravel. Results are important, sure. But really it's all about entertainment. That's the Escort."
Check out the Hagerty Media homepage for daily news, features, interviews and buying guides, or better still, bookmark it.