Ford is returning to Formula One in 2026, as it partners with Red Bull Racing, whose contract with Honda comes to a close at the end of 2025.
While the announcement was a little curious – coinciding with the launch of Red Bull's 2023 aspirations, and featuring a car still wearing Honda badging – the partnership has sent the racing world abuzz, as Ford will return to the fray for the first time in more than 20 years.
How much is your car to insure? Find out in four easy steps.
Get a quote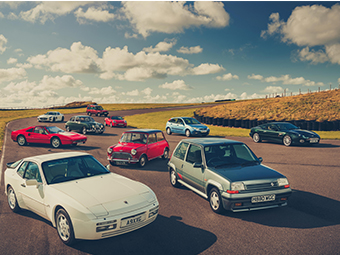 Although the Blue Oval hasn't been in Grand Prix racing for a while, it has a glorious history in the sport. Below we look at some highs and lows of Ford's 1967 to 2004 F1 adventure. Hold onto your hats: it's a roller coaster ride!
The highs…
A legend is born
When F1 went from 1.5 to 3.0 litres for the 1966 season, Lotus boss Colin Chapman approached Keith Duckworth and Mike Costin's Cosworth company to develop a new engine.
The result was the Double Four Valve or DFV. After being knocked back by Ford in the US, Chapman persuaded Ford's European subsidiary to badge and pay for it. A 2993cc V8 legend was born.
The 400bhp Ford DFV won its first grand prix in Jim Clark's Lotus and went on to dominate Formula One. Eventually other car manufacturers had to develop turbocharging to see off the DFV. But not before it had won 155 of its 262 races.
Ford gets into its stride
It didn't take long for Ford to assert itself at the front of the Formula One field. In 1969, the DFV won all 11 of that season's races. Matra, with world champion Jackie Stewart, triumphed in six; Lotus and Brabham shared the remaining pickings.
Ford's engine won every championship between then and 1973. That '73 season was another DFV clean sweep with Tyrrell, Lotus and McLaren doing all the winning and Jackie Stewart lifting his third and final title.
Turning F1 into a democracy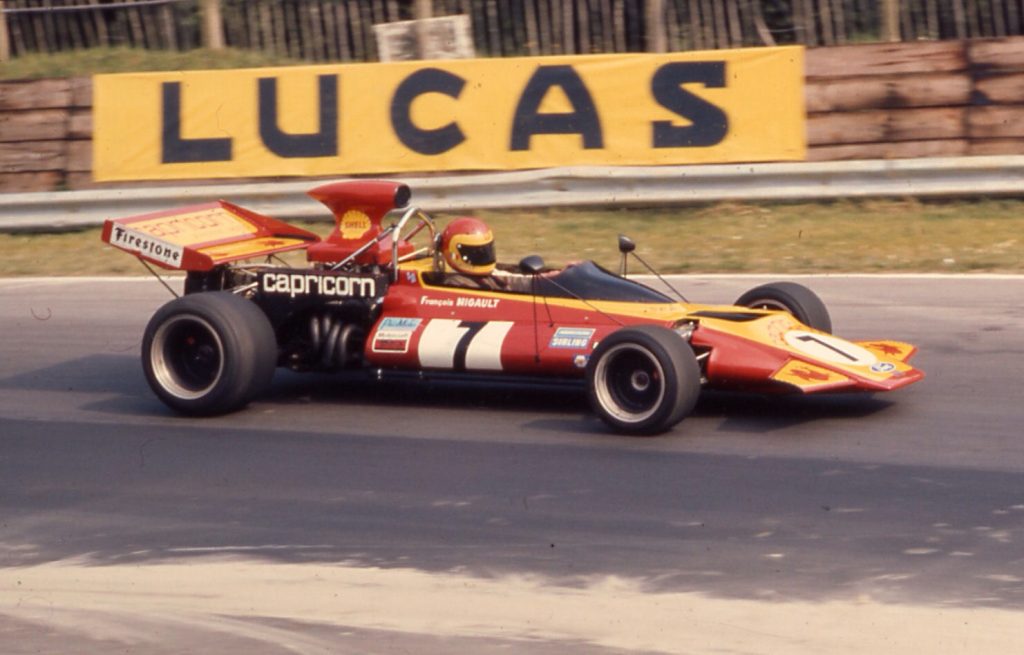 Okay, the DFV may not quite have created a democracy in F1. But it went a long way to making the sport more accessible to anyone with a bit of money. The DFV was light, compact and easy to design into a car. You could buy one from Cosworth for £7500 in 1967 (around £95,000 in today's money). And this meant if you could find a wealthy driver or a backer with deep pockets, you could join the F1 circus.
While some, like Lotus, Tyrrell, Williams and McLaren, enjoyed enviable success with the DFV, an awful lot didn't get nearly as far. But at least they could say they were in F1. Enzo Ferrari, whose engines were robbed of many wins by the DFV, derisively called operations running the Ford engine 'garagistes' or garage teams.
Senna shines, Ford fights
By 1993, the Ford 3.5-litre V8 couldn't match the Renault V10s and Ferrari V12s for power. But it was very driveable. In a nimble McLaren MP4/8 and with Ayrton Senna's silky skills at the wheel, the car was a challenger throughout the season.
Senna – paid a million dollars a race – won three of the first six races to lead the championship. The Brazilian eventually won five races, including an incredible drive in the rain-hit European Grand Prix at Donington Park, but he couldn't beat Alain Prost's Williams-Renault to the championship. It was a great season for Ford but not quite its last hurrah.
Schumacher takes Ford's last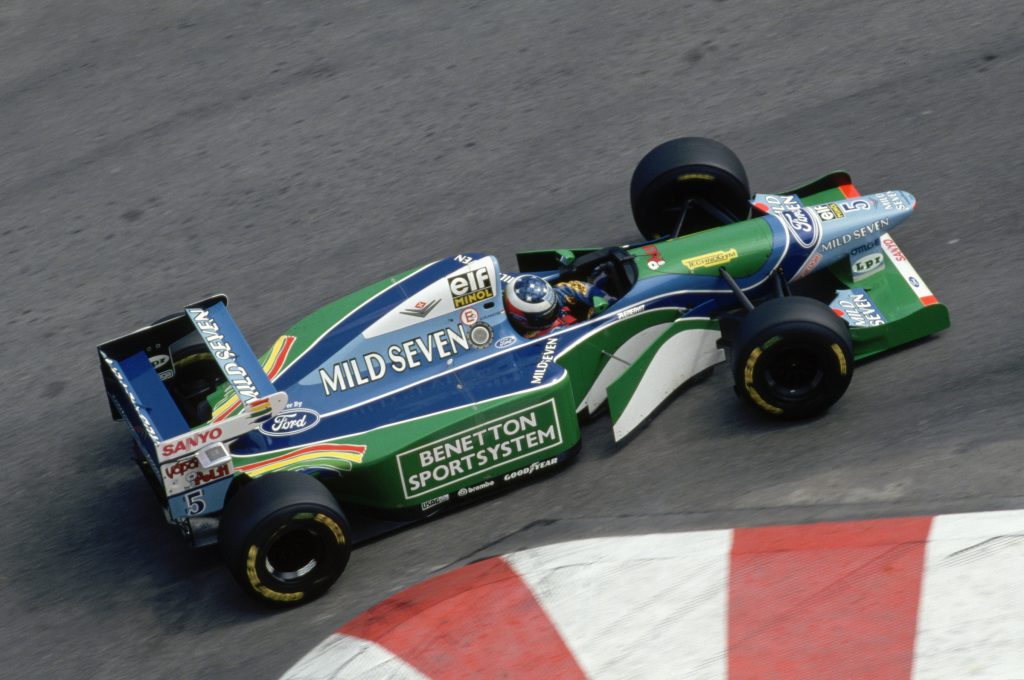 With a 3.5-litre V8 Ford EC engine, badged as a Zetec R, the 1994 Benetton B194 in Michael Schumacher's hands was fast and reliable.
With some sharp practice by Benetton's team manager Tom Walkinshaw and even sharper elbows from Schumacher defending his track position, particularly in the season finale, Ford lifted its last championship.
But while eight wins was sufficient for the drivers' title, Ford couldn't take the manufacturer's championship. That went to Williams-Renault again.
The lows…
Tragedy was never far away
Of course it wasn't all plain sailing for Ford. Between the 1950s and 80s, Formula One was a brutal business. In 1970, Jochen Rindt was running away with the championship in the revolutionary new Lotus 72.
Then at the Italian Grand Prix tragedy struck. The Austrian was killed in a practice crash but such was his dominance of the races before he became Formula One's only posthumous world champion. François Cevert, Ronnie Peterson and Mark Donohue are other big names to have perished in Ford DFV-powered F1 cars.
Turbos sounded the death knell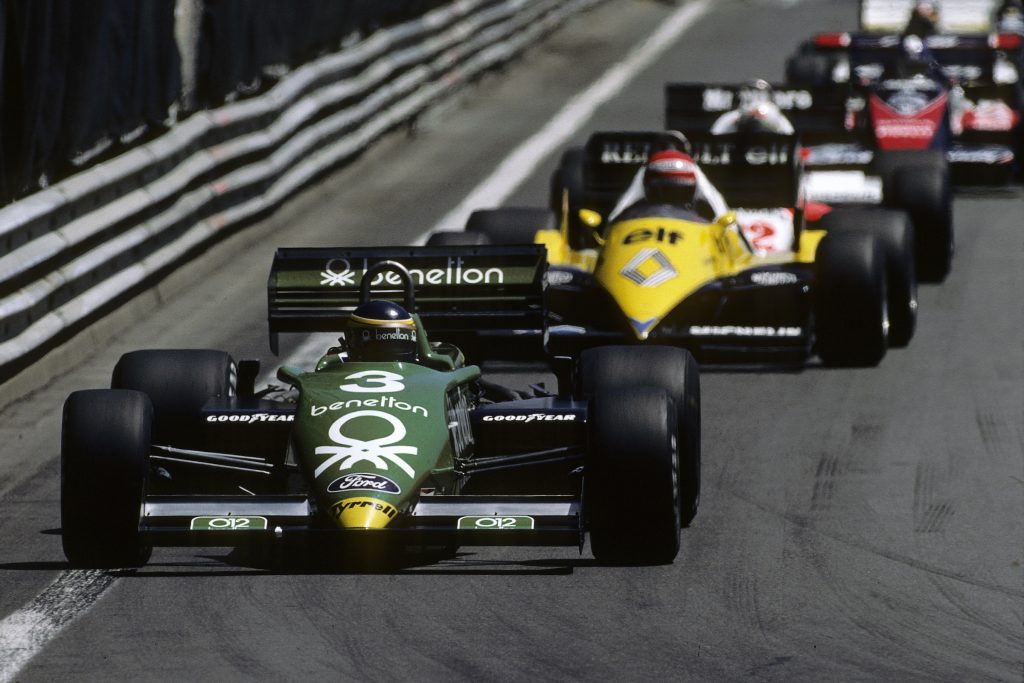 In 1981, the Ford Cosworth DFV won a respectable eight of 15 races, in the face of stiff competition from Ferrari and Renault turbos plus the V12 Matra. Just two years later, the DFV won only three of the year's 15 races.
Michele Alboreto's triumph in a Tyrrell in the '83 Detroit Grand Prix was the DFV's final win. Martin Brundle, again in a Tyrrell, was the last driver to race with a Ford DFV in the 1985 Austrian GP. As a customer team, you could still buy a Cosworth – by then producing around 510bhp – for about £100,000 in today's money.
Ford's turbo flop
After the DFV, Ford decided to continue its F1 adventure by developing its own turbo technology and partnering with US team owner Carl Haas plus Lola cars. Ford initially designed a V4 for 1985. When that engine didn't work, the project was delayed until the following season.
The wait doesn't appear to have helped the subsequent TEC V6 engine. Alan Jones, who was one of its drivers, told Motor Sport magazine: "It was a beautifully-built little engine, like a piece of clockwork. But it was just gutless." When sponsor Beatrice Foods pulled the plug at the end of that year, the whole project folded.
The decline…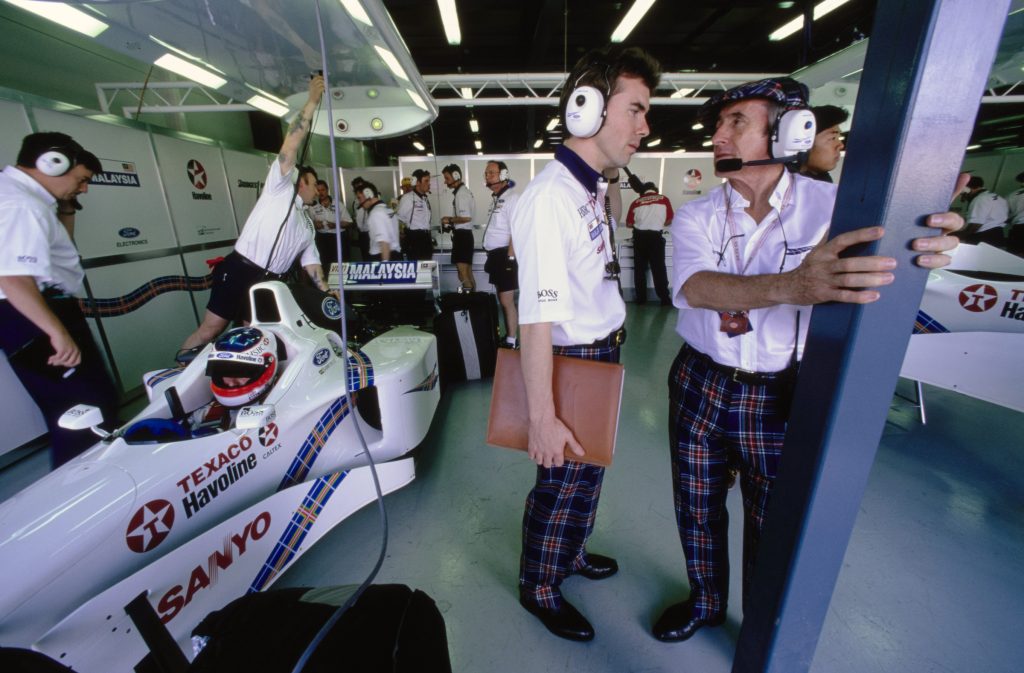 After Michael Schumacher's 1994 championship, Ford partnered with Swiss team Sauber. That was until Jackie Stewart and his famous persuasive powers got to work. Ford agreed to supply Stewart with engines in a five-year deal starting in 1996.
The Stewart-Ford SF-01 made its debut in 1997. Rubens Barrichello finished a fortunate second in the rain-affected Monaco Grand Prix but otherwise, success was thin on the ground.
The short-lived team's third and final season was its most successful with Johnny Herbert winning the European Grand Prix. But by that time, Ford had decided it was time to change.
And fall
Ford's idea made sense on paper. For 2000, it would buy the assets of Stewart Grand Prix, control the project with its people and engineers, paint the cars green and rebadge them as its premium brand Jaguar. What could possibly go wrong?
As it turned out just about everything. The litany of failures that resulted from Jaguar Racing would make a feature on its own. Technical director Gary Anderson remembered on the The Race how Ford tore Jaguar apart: "When Ford bought Stewart it was like a light switch was turned off," he recalls.
Enough said. When Ford killed its F1 involvement after four seasons – by selling Jaguar to the subsequently super-successful Red Bull Racing – it wasn't soon enough.
Check out the Hagerty Media homepage for daily news, features, interviews and buying guides, or better still, bookmark it.