Price: Auction (estimate £4500-£5500)
Mileage: 31,000
Condition: Original but needs recommissioning
Advert: Manor Park Classics
In Europe we tend to see the Volkswagen Golf as being one of the most significant family cars of the 1970s and beyond, but on a global scale it's difficult not to give the nod to the Honda Civic.
How much is your car to insure? Find out in four easy steps.
Get a quote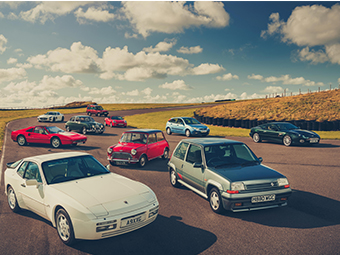 The Toyota Corolla, of course, has sold more units than either across its many generations, helped by Toyota attaching the nameplate to a diverse portfolio of models over the years. But the Toyota took a while to adopt the transverse, front-engined format of the Civic and Golf, which went there right from the start.
The Golf might be the big cheese in Europe too, but the Civic was arguably more impactful globally – led by huge success in the United States.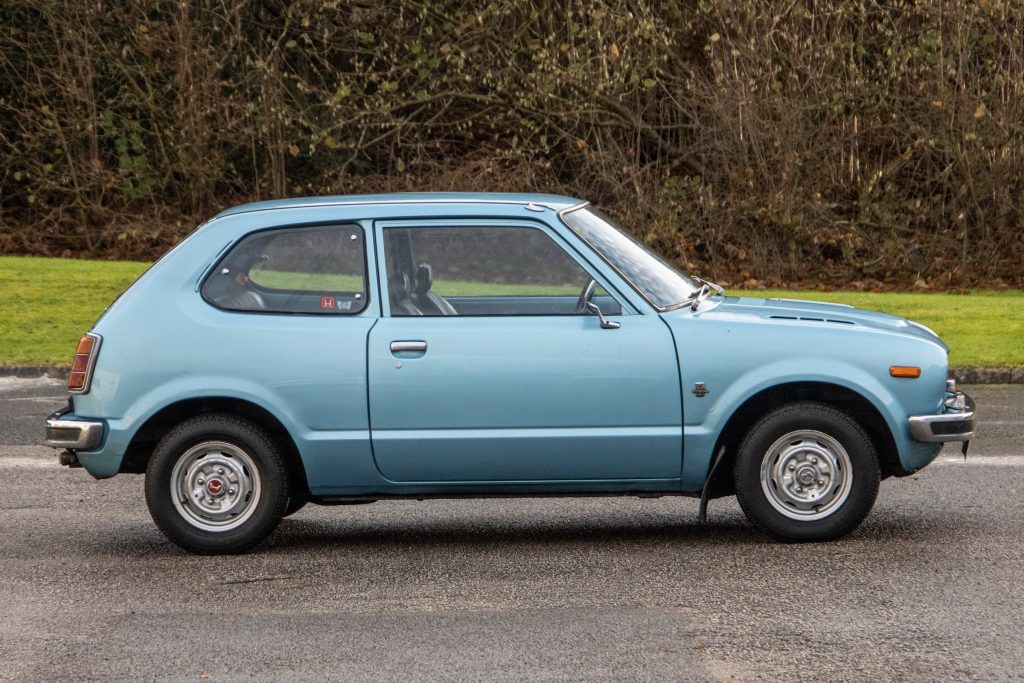 Just as the American car industry was fumbling the ball amidst the fuel crisis of the early 1970s, and tripping over its own feet to curb escalating pollution, Honda snuck in with its masterful CVCC system, which burned cleaner than anything Detroit was putting out, without even resorting to strangled carburettor settings or bulky catalytic converters.
When GM CEO, Richard Gerstenberg, said the technology was only appropriate "on some little toy motorcycle engine", Honda bought a 1973 Chevy Impala, shipped it to Japan, rebuilt the top end to its own CVCC design, sent it back to the US and had it measured by the Environmental Protection Agency. The EPA's results showed it passed US emissions regulations and even used less fuel than Chevy's own design.
While this kind of engineering ingenuity wasn't unusual from Soichiro Honda, it's not widely known that the Civic wasn't really his baby. Honda (the man) had obsessively pursued an aircooled model called the 1300, but it flopped on the market, and it took some arm-twisting from both his fellow executives and engineers to accept the more conventional Civic would be better for the market.
Here in the UK, early Civics were much rarer than in the States, the UK still deeply suspicious of Japanese brands and protective of its own crumbling industry, after Japanese bikes had decimated the motorcycle industry here.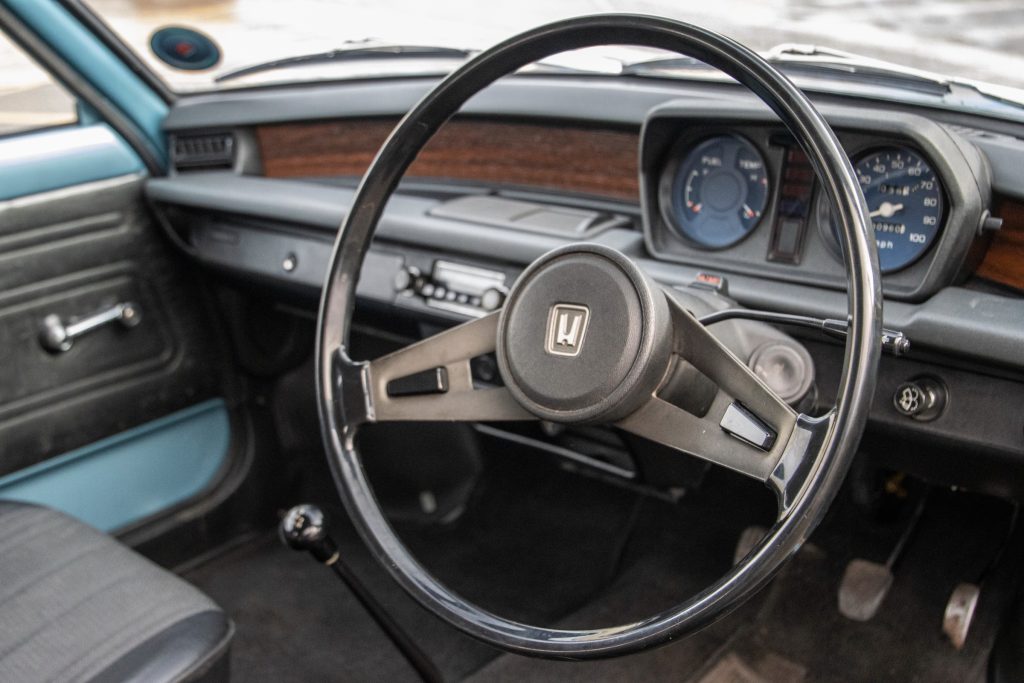 Honda's dubious rustproofing abilities didn't help the survival rates of those that did sell, which is why it's a pleasure to see a car like that being offered by Manor Park Classics in its 25th February 2023 auction.
Fresh from dry storage and in need of some recommissioning (though it is in driving condition), it's otherwise about as original and straight as you're likely to find. A 1.2-litre Civic 3GL from 1975, it's covered just 31,000 miles – a number which, even for Civics of this age, is likely just a fraction of what the little engine can manage.
We've not driven this example, but previous experience of Honda UK's lovely Mk1 Civic tells us these Civics are not unlike contemporary Golfs to drive – neat, precise, well-constructed, and with a feeling the engine will happily murmur along forever. The Honda's styling can't quite match Giugiaro's chiselled lines, but the car is no less significant.
Read more
2023 Honda Civic Type R review: Just keeps getting better
Retro Rewind: Honda Integra Type-R vs Honda Civic Type-R
This rare Honda Civic barn find could save another