Hard to believe that the Prius, that froggy Toyota petrol-electric hybrid hatchback, which these days throngs our city streets as Uber cabs, is 25 years old.
Quarter of a century for the car, which even Toyota admitted it wouldn't ever make money on.
How much is your car to insure? Find out in four easy steps.
Get a quote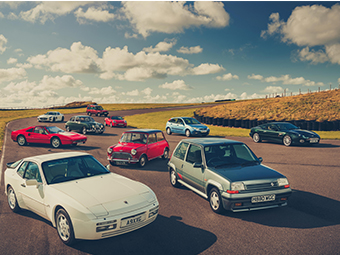 This is the car which Jay Leno described as: "this terrible egg… slow, wheezy and tinny."
It's the car which Honda beat to European markets, with the Insight, a much better-driving hybrid, but which lacked the bizarre staying power of the Prius.
Celebrity greenwashing machine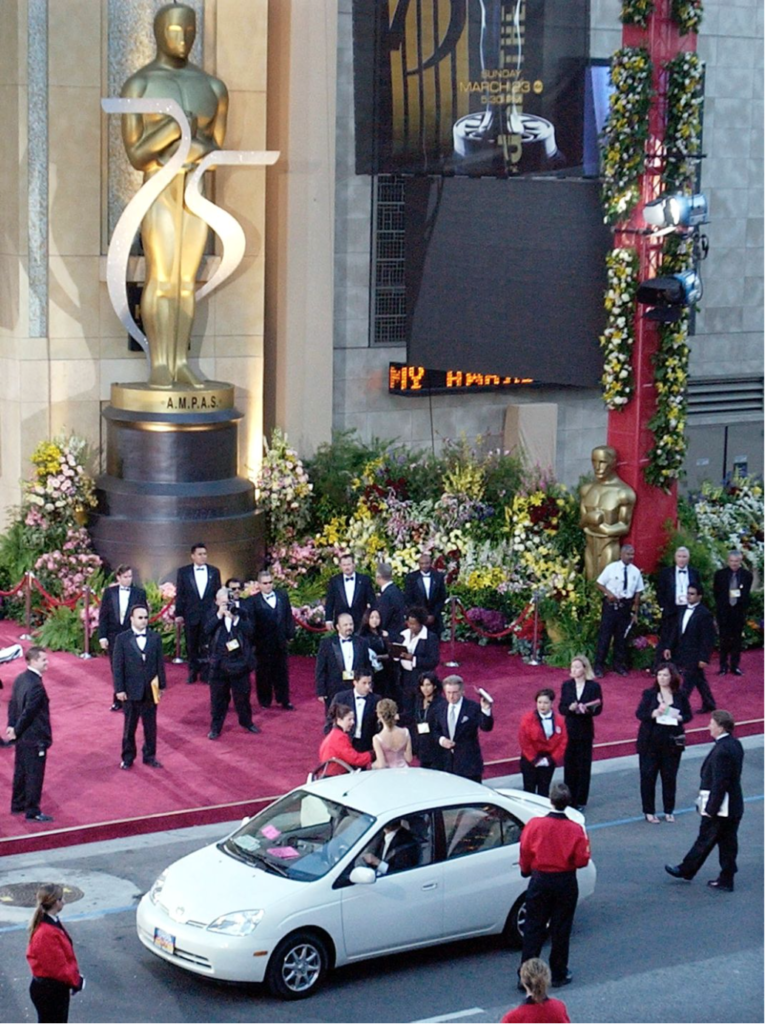 It's the car that used to be the celebrity greenwashing machine, a role which Tesla performs today. Time was when Tom Hanks, Julia Roberts, Leonardo DiCaprio, Jessica Alba, Natalie Portman, were all photographed alongside their 'pious Prius' models. Come Oscars night, a line of Prius would disgorge stars outside Hollywood's Dolby Theatre, but when time came to quit the after-show parties, stretched limos became the ride of choice.
Prius is also the car that by July this year, in pure hatchback form, has sold over 4.7 million examples around the world (88,382 in the UK), which makes it by far the world's best-ever selling hybrid. Prius also established the epicyclic technical basis for the whole of the Toyota and Lexus hybrid range.
And it wasn't just Toyota; in 2004 Ford admitted that it had licensed about 20 Toyota Motor Corporation rights to manufacture its uncannily similar hybrid system first introduced in the Escape and then that car's European sister, the Kuga hybrid.
Prius: Latin for first
Named after the Latin word for first, superior or original, Prius wasn't the original hybrid driveline. That honour goes to the Ferdinand Porsche-designed Lohner Semper Vivus of 1900, while locomotives and plant equipment had used hybrid drivelines years before Toyota announced the Prius in 1993 as a crude concept with a cone-clutch power splitter. Years later I drove an example of that first Prius round a test track on one of those weird Toyota introductions that took place around the autumnal biennial Japanese Motor Show. It was pretty awful, but you couldn't help admiring the engineering.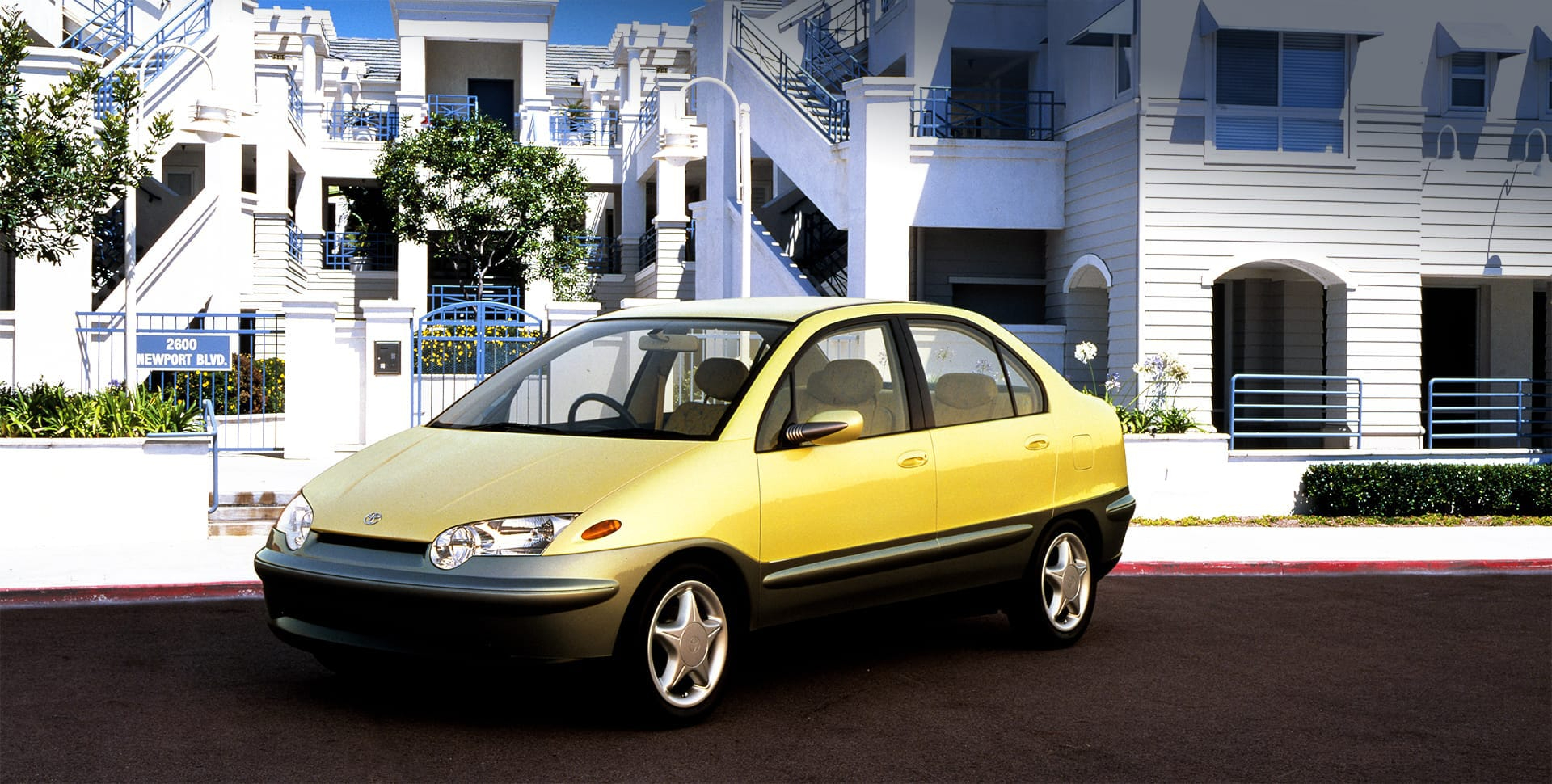 The much more sophisticated production car (with an epicyclical power splitter) went on sale in 1997 in Japan, but even there, it was considered something of an oddity. Toyota was targeting markets such as the West Coast of America and far eastern mega cities like Tokyo (pop. 14 million), where atmospheric smog demanded low-emissions operation, diesel was mistrusted and there wasn't a diesel refuelling infrastructure for cars.
The Prius drivetrain was designed for those horrendous traffic conditions, where cars shunted, sometimes for hours. It would creep forward on its meagre battery power, then recover some of that energy as regenerated current in the battery; all without recourse to the petrol engine.
Simple concept, complicated practice
The basic concept was simple, but the practise was complicated and clever. Two motor/generators and a petrol engine driving the front wheels via an epicyclic transmission, while a relatively small, light and robust nickel metal hydride battery (NiMH) gave endless games to play to maximise efficiency. It's difficult to fully get over just how clever in print, but one of the best explanations I've found on the net is Niels Blaauw's video on YouTube. Interestingly, he also claims that the system was derived from a patent filed in 1969 by a group of Californian engineers.
I drove the production version in 1998, two years before it went on sale in Europe. The engineering was irresistible; a car with a Sturmey Archer three-speed, just like my first bike. I was concerned, however, that Prius's in-use consumption didn't meet its maker's claims, that it was spectacularly ugly (I think I called it the four-wheeled parrot fish) and it was also a very poor machine to drive.
But did it make money?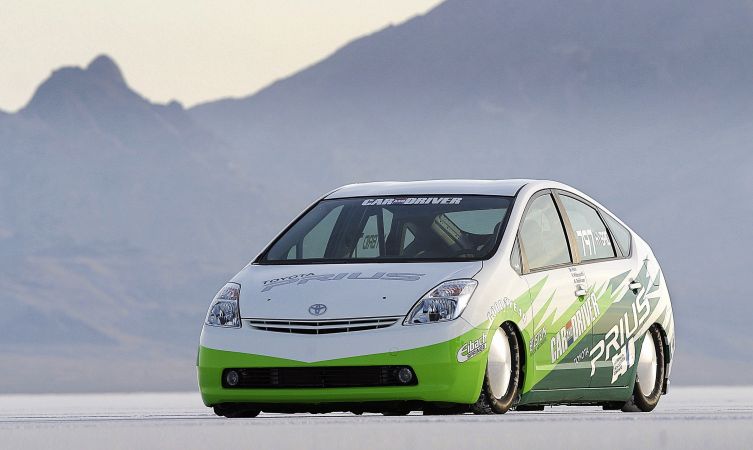 A few months later at a press conference at the 1998 Paris Motor Salon, Toyota president Katsuaki Watanabe admitted that the Prius was being sold at a loss and would never make even a marginal profit contribution. At the time, I wrote that the best way competitors could do Toyota harm was to buy as many Prius models as they could.
There was also a distinct impression that Toyota appeared to be leveraging sales of combustion-engined petrol and diesel cars and SUVs against this spectacularly expensive hybrid technology, as if Prius was its own greenwashing machine…
Though Prius turned out to have been quite a shrewd development program for the rest of the Toyota range. By 2000 and the launch of a new model Prius, combined sales of 'Prii' (after a public consultation, in February 2011 Toyota Motor Sales announced the collective noun for Prius was Prii) in Japan were just 37,425. The parrot fish defined 'slow start'.
Toyota depended on it to an extent, as its highly successful sales of large saloons, SUVs and trucks meant the company's corporate carbon footprint was beginning to overtake that of rival manufacturers.
"Toyota is a massive corporation which makes small cars," said one senior executive around that time, but there was a danger that a perception was growing that Toyota simply made gas guzzlers just like all the other car makers.
Sales related to price of fuel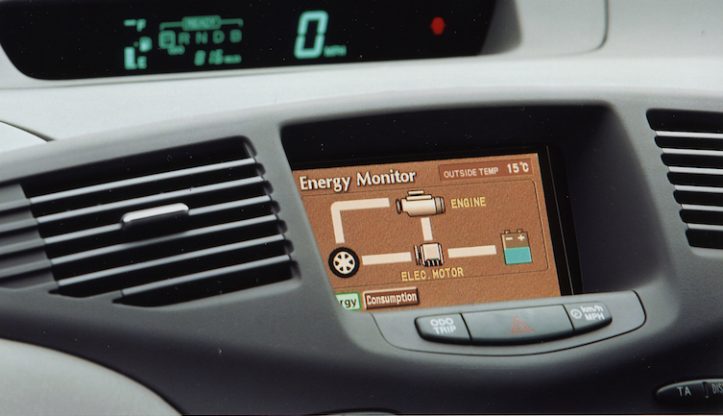 Sales in the US were always related to pump price of gas, but to help things along, Toyota embarked on an aggressive PR campaign of selling the idea of a Prius hybrid to politicians, celebrities and administrators, with timing that defied belief. After the 1997 Kyoto Protocol, global warming (soon to be renamed climate change) was becoming a major political concern and that Prius campaign hit home.
In the June 2001 general election, all the political leaders (Tony Blair, William Hague and Charles Kennedy) were lent cars and more celebs (Tara Palmer-Tomkinson, Wayne Hemingway, John Peel) joined the band wagon. This relentless Prius campaign even played its part in changing the rules by which vehicle emissions were judged. Changing their usual stance about setting standards rather than picking technology, the Government's Powershift energy saving programme adopted hybrid technology as a winner and in turn, Transport for London took those standards as a blue print for congestion-change exemption for hybrids.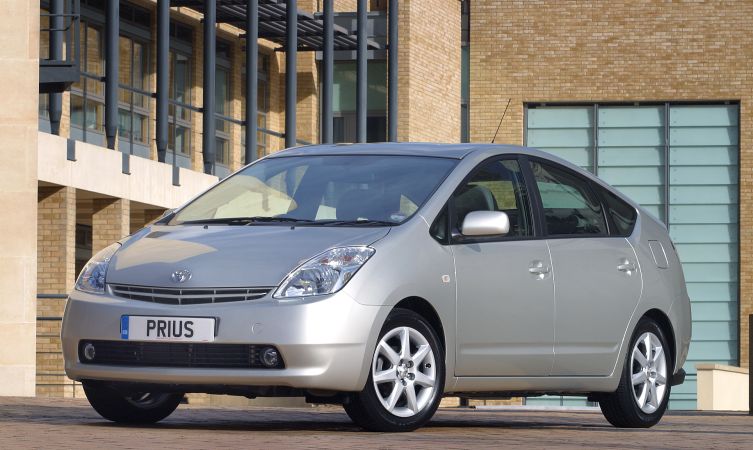 But Japan's biggest carmaker also hedged its bets by developing a small-car diesel engine, the D-Cat unit. Only a few of us recall Toyota lobbying European legislators to tighten emissions standards to match those of its low-emissions oil burner which sounded and felt like something out of a cement mixer.
And that wasn't the only thing that didn't go Toyota's way. Rival carmakers had seen storm clouds of emissions regulations massing and had noted the popularity of Toyota's Prius hybrid program, which had helped to deflect criticism that the Japanese giant was making much of its profits out of conventional combustion engines in trucks, SUVs and passenger cars.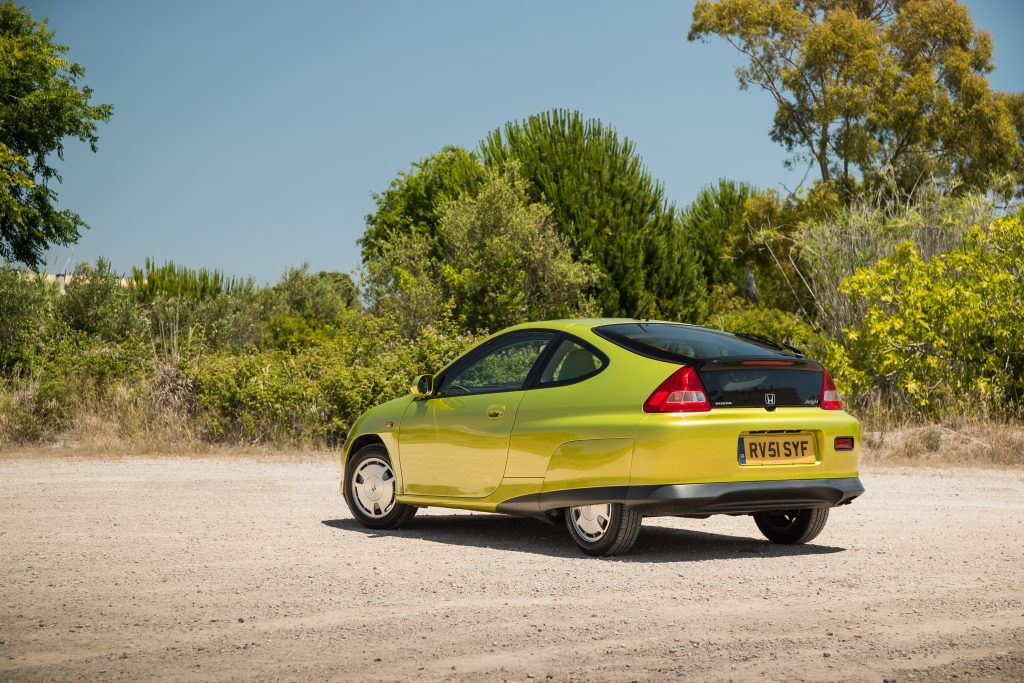 Several car companies (including Honda) started to counter-brief on hybrids pointing out that they are essentially a car with two engines therefore heavier, more expensive and less intrinsically economical than an optimised conventional car.
Expensive cubed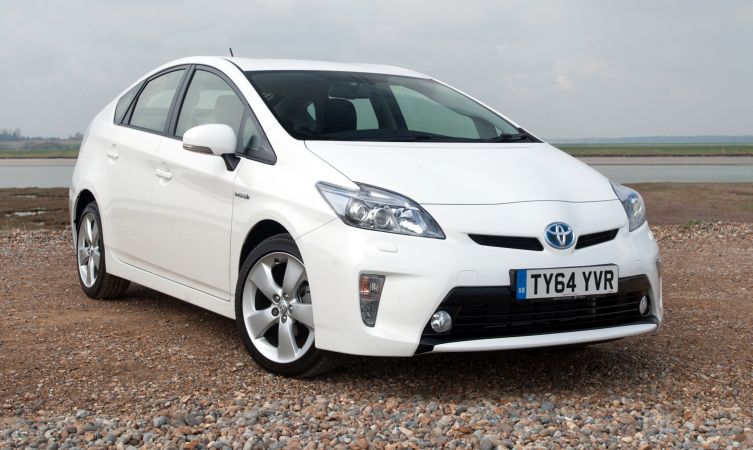 "Hybrids are a necessary step," admitted 'Maximum' Bob Lutz, "but whether they make financial sense is another question. If we didn't do it, they [Toyota] would make us look like the gang who can't shoot straight."
GM's boss Fritz Henderson, asked about the possibility of diesel hybrids in Europe, said: "Diesel is expensive, hybrid is expensive squared and diesel hybrid is expensive cubed."
But by then, engineers from Honda, BMW, Mercedes-Benz and Volkswagen started to suggest that hybrids were a lacuna in vehicle development and that pretty soon technology will pass them by.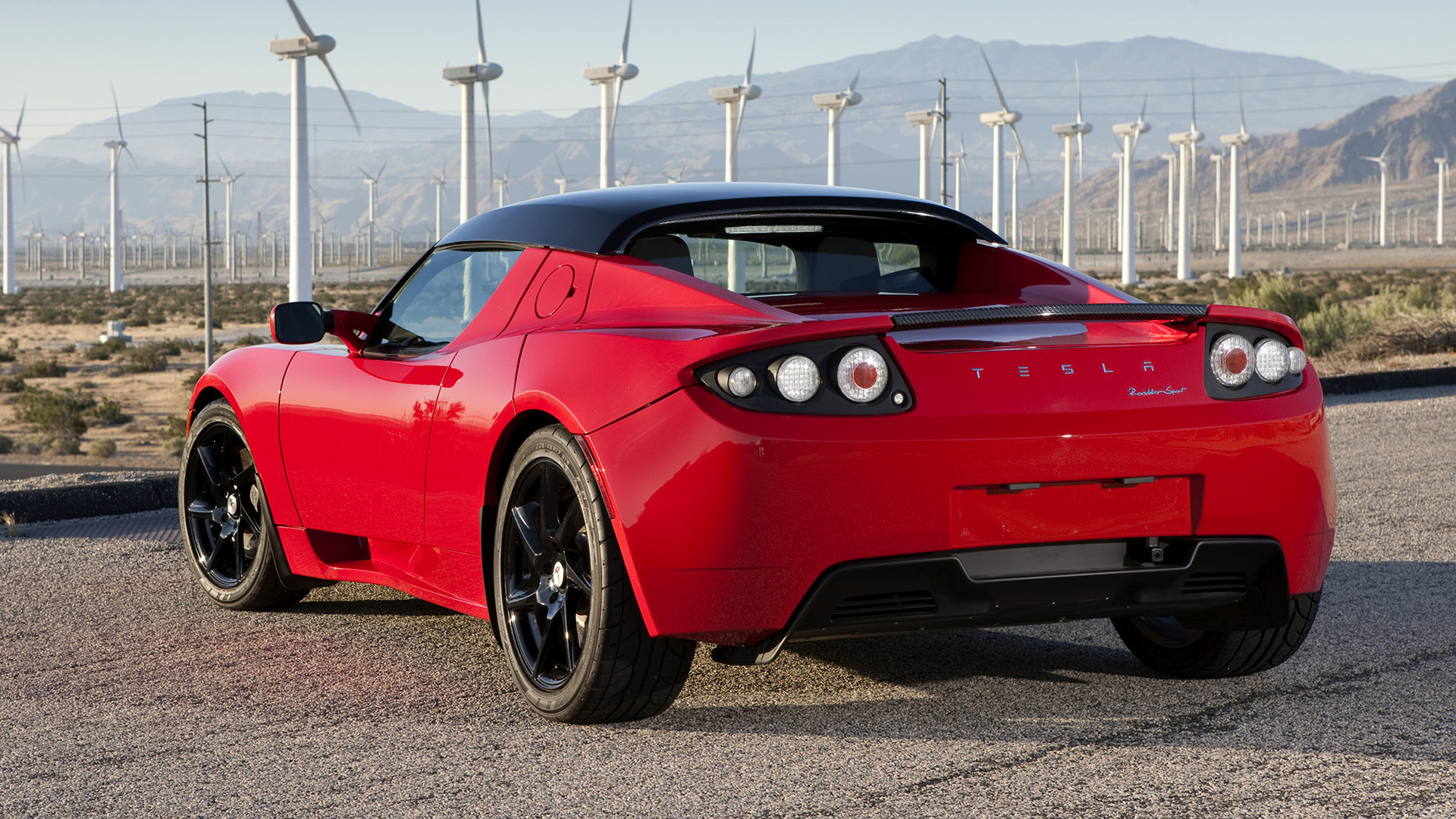 A classic example was battery technology. February 2008 saw the first deliveries of the Tesla Roadster, the first production car to use lithium-ion as the prime mover. Crude and very first-generation it might have been, but this battery Elise represented the writing on the wall, which made Toyota's rigid adherence to hybrid and NiMH chemistry in those hybrids started to look overly conservative.
Hiroyuki Yamada, Prius assistant chief engineer on the 2016 Prius mark IV, said: "we know so much about the NiMH cell, we can utilise it more than we can a lithium ion."
What's more the extraction of nickel for the NiMH batteries was starting to come under fire from environmentalists as the science of whole-life emissions and costs became more sophisticated.
Yet still the Prius bandwagon rolled on, with Toyota in a process of continual improvement as hybrid technology spread across its ranges and claiming it as CO2 saving technology above all else.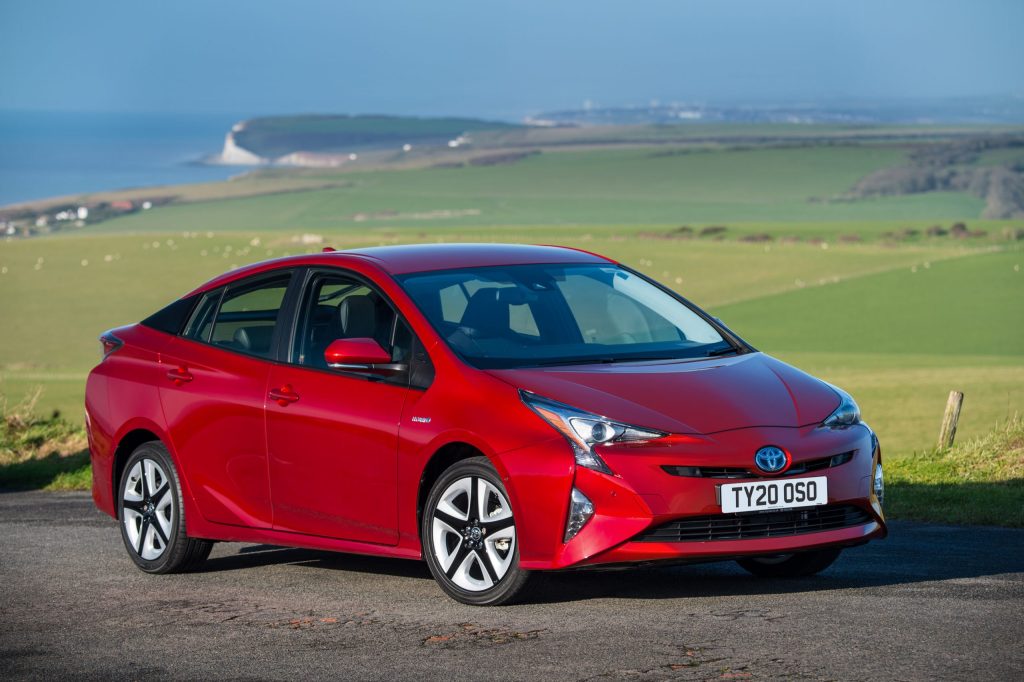 Trouble was, Prius still wasn't much of a drive. Extensive chassis strengthening for the Mark IV improved the tendency to wander all over the road at speed. Motors were getting smaller and lighter, software got better, but the rubber-band effect, where the engine revs soared under even mild acceleration, didn't endear the tech to some drivers. And in the UK, from a peak of 10,000 second-generation Prius sales a year in 2003, sales plummeted to just 4000 in 2016.
Uber to the rescue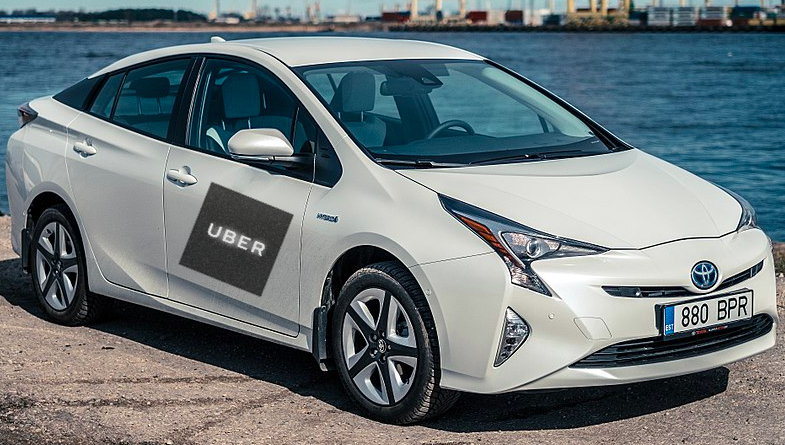 Make that almost all drivers… One group of professional drivers who really appreciated the Prius as a reliable way of getting genuine fuel savings around town were cabbies. Toyota had been toying with the idea of a Prius sub-brand of lightweight, high-tech hybrids using exotic materials, a bit like BMW's i brand, but it didn't need to. Uber came to rescue. At that time in London, there were about 12,500 Prius models registered as private hire vehicles, all cruising the capital like sharks waiting for an electronic hail.
But just as the Government gives, it also takes away. Where once diesel, liquefied petroleum gas, and then hybrid were the Government-supported answer to climate change, now it's a monomaniacal endorsement of battery technology. Politicians are a fickle bunch and while it's difficult to get anyone at the Department for Transport to talk about anything but battery cars, they most certainly aren't the only technology, with hydrogen fuel cells (a canny Toyota side bet with the Mirai, which also uses hybrid technology) looking like an increasingly better bet for commercials, city-to-city cabs and those who regularly embark on long journeys.
So, is it all over for Prius?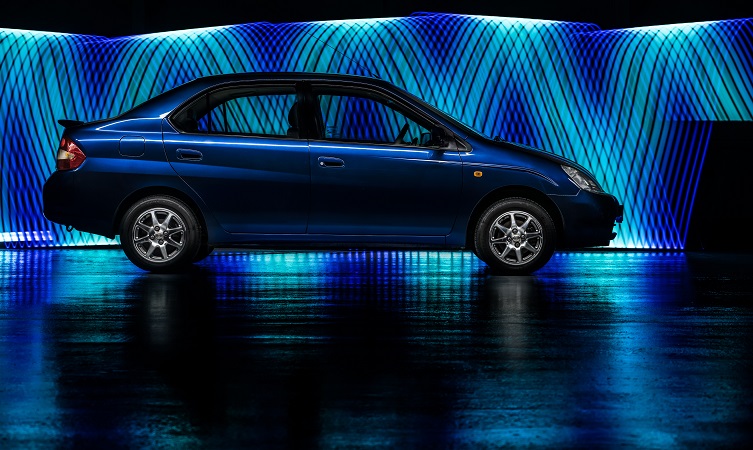 Is it all over for the Prius? Well, yes and no. Earlier this year, Toyota initially removed the standard, self-charging hybrid from UK showrooms, before later ending sales of the plug-in version. The company told Hagerty it wouldn't comment on what the future held for the model in the UK and Europe.
Yet if Prius amortised the horrendous cost of development, hybrid paid off in spades for Toyota. The technology has been refined so far that an original Prius would scarcely recognise the latest hybrid-only Yaris supermini, or the mighty Lexus LS and LC 500h with their clever four-speed and stepped CVT combination, which truly banishes the rubber-band effect. Both Corolla and Camry are all-hybrid ranges these days and there have also been plug-in versions of the Prius and the seven seat Prius+, which turned out to be a sop to city fathers demanding low emissions cabs.
In all, Toyota has built and sold 15 million hybrid cars since that first 1997 Japan-only Prius, which by anyone's estimation is a considerable feat. It's even dragged others along in its wake, with a de rigueur hybrid model in any new-car launch these days. Even Honda went back to the well with its latest Civic being billed as "the drivers' hybrid", which if not entirely true, gives some indication of hybrid's capabilities.
Net Zero nemesis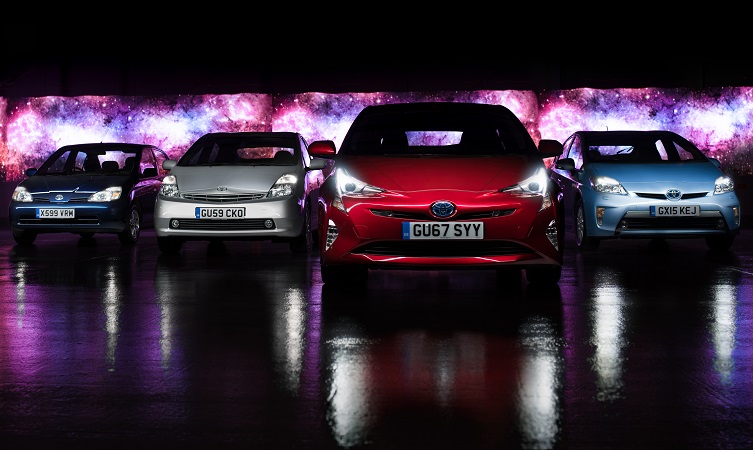 It's this slogan which has put paid to hybrid in Europe, with its accelerated time scales outlawing combustion engines that have proved to be technology-specific and seem to have eliminated clear thinking on the subject.
Emissions Analytics, the influential global testing and data company, released a report suggesting that hybrids were 14 times better at reducing real-world CO2 emissions than battery electric vehicles, concluding that "a major concern is that the push to pure battery electric vehicles (BEVs) will crowd out a more effective programme of mass hybridisation.
"Put another way," the report went on, "[and] given the urgency of the need to reduce CO2, paradoxically BEVs may not be the best way to achieve it with their supply chain, production capacity, infrastructure and customer acceptance challenges."
The UK is in the vanguard of this tendency, with Grant Shapps, the Tesla-owning transport secretary, pushing for batteries at all costs, with an accelerated time scale of bans for new sales of combustion-engined cars. Recent reports in The Sunday Telegraph have suggested that Toyota has made its position clear to Government. While supporting the ideal of net zero, it wants to extend the life of what it calls "self-charging" hybrid technology to the same 2035 deadline as plug-in hybrids. The alternative, reports allege, is a withdrawal from its UK production sites in Derby and North Wales.
So, it's jobs and reality versus a slogan, a bit like Brexit, then. Anyone who has tried anything more challenging than a round-town, or city-to-city journey in a battery-electric car and found themselves confronted with drastically less-than-advertised ranges (and charging rates), and chargers that aren't working, overcrowded, or simply not there, will concur that at present a hybrid is a more dependable and cheaper and accessible way of saving the planet, though don't expect that to get through to our politicians and legislators anytime soon.
So, while it might not be the acme of driving fun and its fuel savings are dependent how and where it's being driven, on its 25th anniversary, Toyota's little Prius deserves respect and a few candles on the cake.
I'd still love to know if it made any money though.
Read more
Hybrid-powered rally cars? Keep up – I did that 20 years ago
What nobody tells you when you buy an electric car
Best electric cars… for a car enthusiast