With the age of electrification upon us, can we agree on one thing? Cars we covet are about more than the roar of a perfectly balanced straight-six cylinder engine, the rasp of an exhaust and the rise and fall of a rev counter with every gearshift.
Interesting, desirable cars that will have enduring appeal to a car enthusiast also encompass innovative engineering, thought-provoking design, an interior that makes you and your family feel good about life and technology that meets your requirements.
How much is your car to insure? Find out in four easy steps.
Get a quote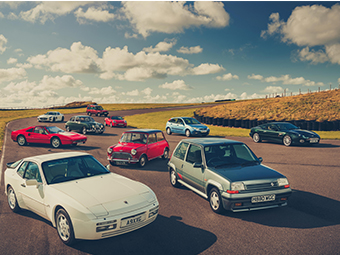 It's sometimes said that the acid test of a good car, one that stirs all the right emotions as well as cold, hard logic, is when you find yourself instinctively looking back at it as you walk away. As the switch to electric models gathers, er, steam, we pick the best electric cars on sale.
Hopefully, for those petrolheads poised to take the plunge and start researching which is the best electric car, this selection will plug you into something that keeps you, well, enthusiastic about cars.
Audi etron GT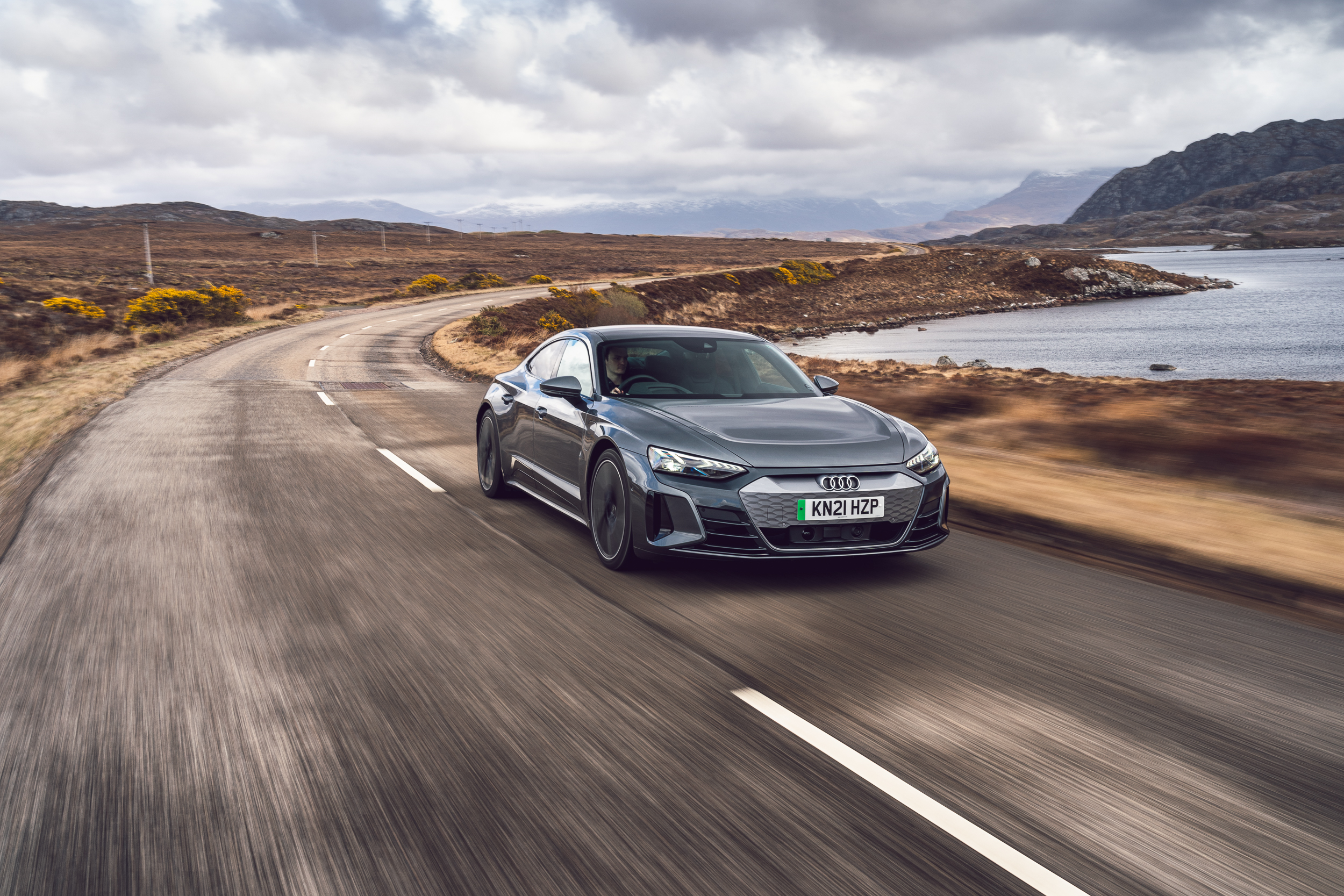 If the original TT was Audi's last wow moment, and a car designed to change perception of the brand, the e-tron GT is its electrified equivalent. A great deal of effort has gone into shaping a four-door saloon that signals this car's sporting intentions and will draw admiring glances wherever it's parked. Meanwhile, you'll find plenty to admire with the interior, which is handsome and successfully blends touch screens and with good-old-fashioned buttons.
It's built on the same platform as the Porche Taycan, is a competitor to the Tesla Model S and costs from £82,000. As for the driving experience, it's impressive. This is intended to be, as the name suggests, a GT, yet there is an agility and composure to the e-tron GT that impresses given the car's size.
The charging system is 800 volt, which means fast charges from 5 per cent to 80 percent charge in as little as 23 minutes. The range for the standard e-tron GT quattro is 298 miles.
BMW i3
We've written before about why we believe the BMW i3 is destined to become a future classic. This was a daring project, pushing the company to its limits in terms of engineering know-how, environmental accountability and bold design. The fact that it has remained fundamentally unchanged for nearly a decade – bar bigger batteries along the way and the loss of the range-extender model – suggests that BMW was pleased with the outcome.
If you own one of these, you can boast to any McLaren F1 owner that you, too, own a car made using carbon fibre. This helped keep the i3's weight down and give a structure strong enough that the designers could use the curious door arrangement to allow for the 'walk-through' vibe they were after for an urban car.
It is light, responsive and agile, but the ride comfort is never anything less than busy and even at the end of its life the batter range never surpassed 180 miles. Still, let's not grumble; it's got one of the coolest looking interiors of any car on the road and the efficiency is impressive, at slightly more than 4 miles per kilowatt hour for the final, electric-only models. It goes out of production this July, so an approved-used example may be the best way to go if you miss the deadline. Or perhaps one of the earliest, and cheapest, and a thing to enjoy in years to come?
Everrati Land Rover Series IIA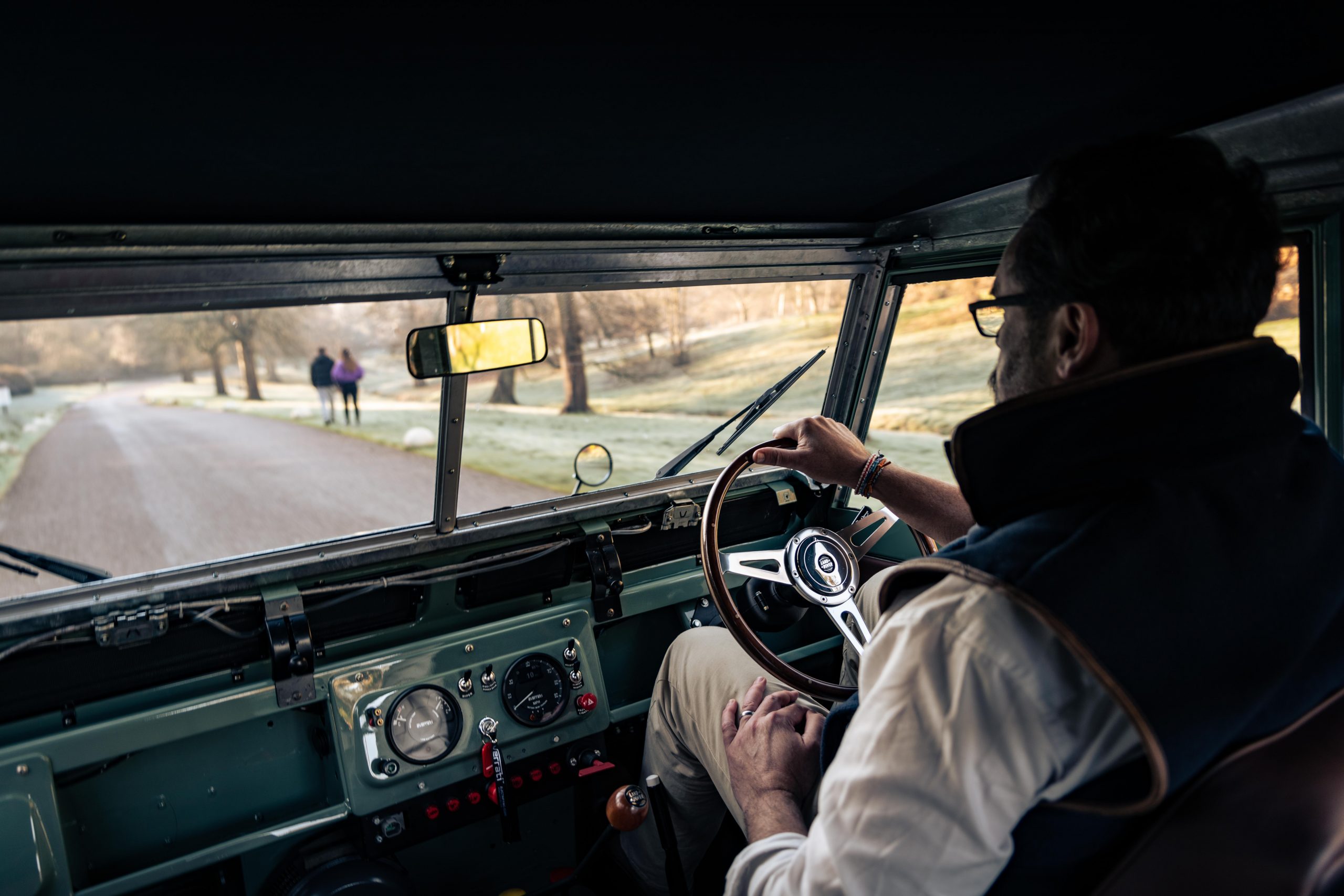 Here's something a bit different. Everrati is a British company, based in Bicester, Oxfordshire, and they do a jolly good job of transforming cars like the Porsche 911, Mercedes 280 SL 'Pagoda' and the institution that is the original Land Rover – in this case a Series IIA – into electrically-powered machines.
While some may say that, for example, taking the flat-six' engine out of a 911 and replacing it with motors and a battery makes their blood boil, it's hard to find fault with removing and setting aside the 2.2-litre, four-cylinder petrol or diesel motor from the Series IIA and replacing it with something that delivers an altogether superior driving experience. Performance is on an entirely different level – not surprising, as you have twice the power and torque (150bhp and 221lb ft) – and the 60kWh battery gives it a range of 125 miles. Factor in low-range and diff-locking capability, plus a lovingly refurbished interior, and this is an appealing conversion. See the full review, here.
Fiat 500 Electric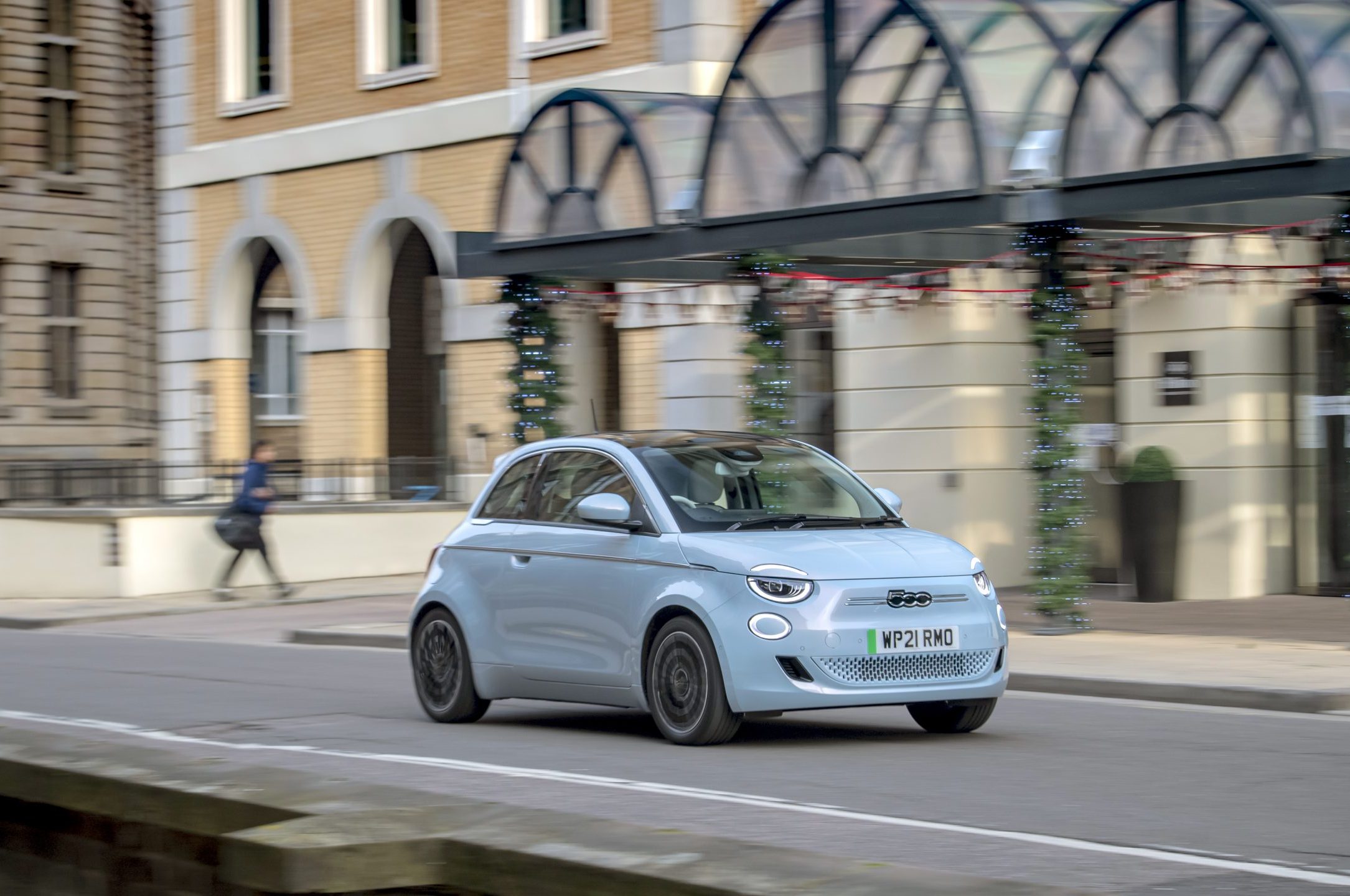 Set eyes upon the Fiat 500 Electric for the first time and your reaction is, 'Ooh, come here and have a cuddle.' This thing looks even more huggable than the modern-day 500, and it's much more stylish inside, too, not to mention more spacious, as it's a larger car, built on a new platform that gives more room.
Within that platform is a 42kWh battery that gives a range of around 190 or so miles, making this as useable as, say, the BMW i3, especially if the car's for mostly nipping about the place locally. However, despite those touchy-feely looks, the 500e isn't the most playful thing to drive. Fiat tried to make this compact car feel all grown-up, so don't expect it to dart about the place like the i3 or a Mini Electric. Instead, be content to peer at it through the window of your Italian delicatessen and whisper sweet nothings to this seriously cute car.
Ford Mustang Mach-e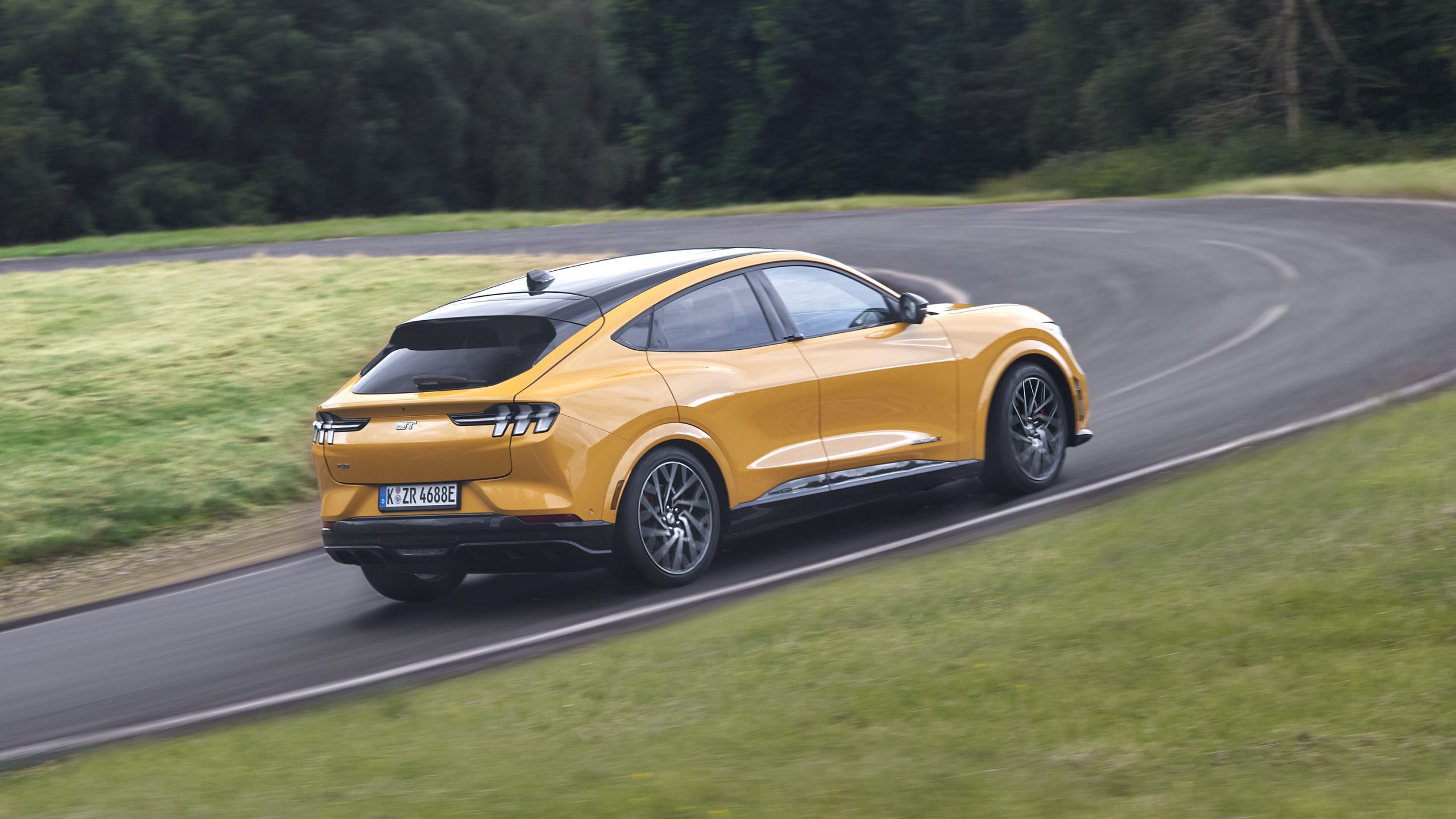 You probably didn't expect to find the team at Hagerty Media – petrolheads one and all – extolling the virtues of an electric Mustang. Yet separate the past from the present and the fact is, this electrically powered Mustang has much going for it other than its name.
Such as… such as it actually handles pretty darned well for a large SUV, and with a childish driving mode, that Ford calls Untamed, you can sharpen it up further and have more weight to the steering, more urgency to the accelerator and more leeway from the stability control. There's also a flagship GT model, which boasts nearly 480bhp – perfect for a spot of Porsche baiting. Or should that be Tesla taunting? And when you just want to drive in a saintly fashion, the Mustang AWD version can travel 335 miles between charges.
Honda e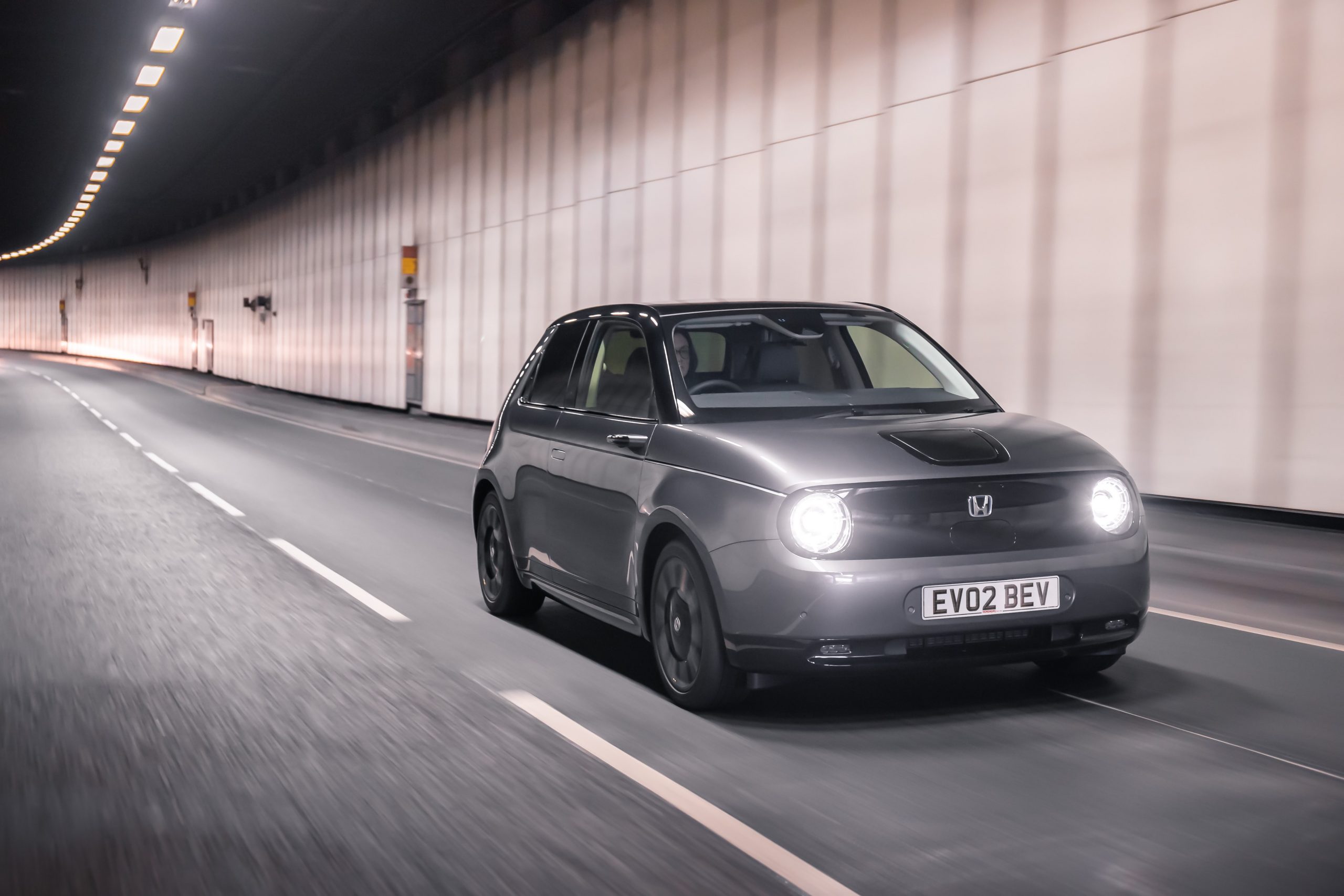 What does it take to be big in the city? Easy – small, as any driver of an original Mini can tell you. The Honda e is shorter than a Ford Fiesta, and about the same width, while it can almost turn around within its own length, which makes it just the thing to get about towns, cities or any crowded car park you care to think of. It's also nippy. A Honda Jazz takes more than 9 seconds to go from 0-60mph; the Honda e manages it in as near as dammit 8 seconds, while the centre of gravity is low which gives it a sense of clinging to the road.
Small it may be, but it isn't exactly priced at the economy end of the market. Prices start from more than £34,000, and the driving range is 137 miles, but when you drive it, experience the tech on board and marvel at the touch-screen environment that really is quite something, you do get the sense that it's a smart city slicker.
Hyundai Ioniq 5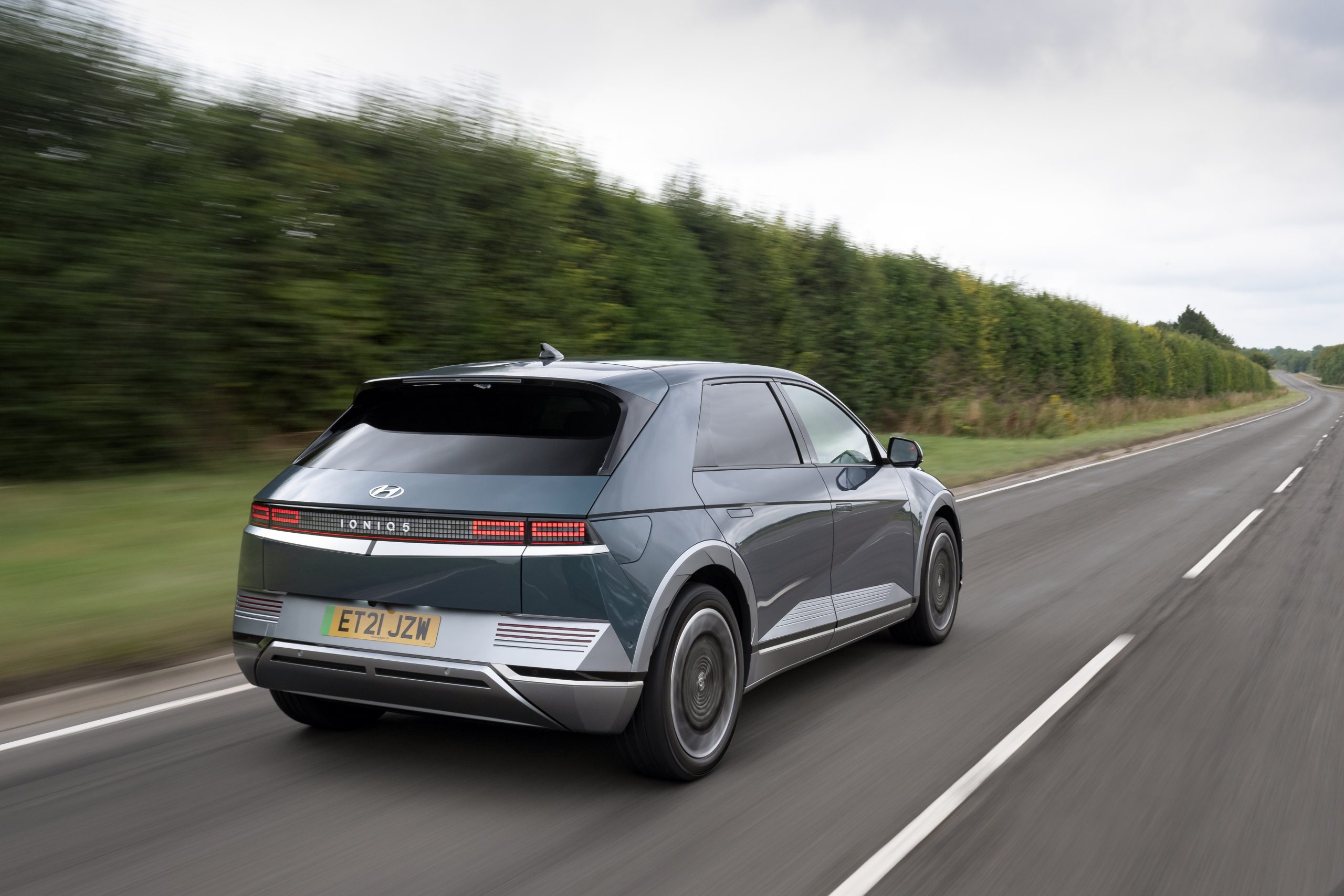 An owner of an Ioniq 5 told your author that the reason they bought an Ioniq 5 is because it looks interesting. That pretty much nails the appeal of this electric car. It has been designed to sell, rather than priced to sell. Admittedly, the styling won't be to all tastes, but we're not going to knock any manufacturer that tries to do something different without having to supply sick bags as standard.
That daring design has been recognised by the professionals, too. The Inoiq 5 was voted the best Concept Car and best Production Car in peer-voted categories of the 2021 Car Design News awards. It's a generously sized family car, a rival to the Kia EV6 and Tesla Model 3, but fairly priced, starting from less than £40,000. For something as interesting as this, in a market that is rammed with cars that appear to have been traced from one another, that's strikes us as being fair value.
Jaguar I-Pace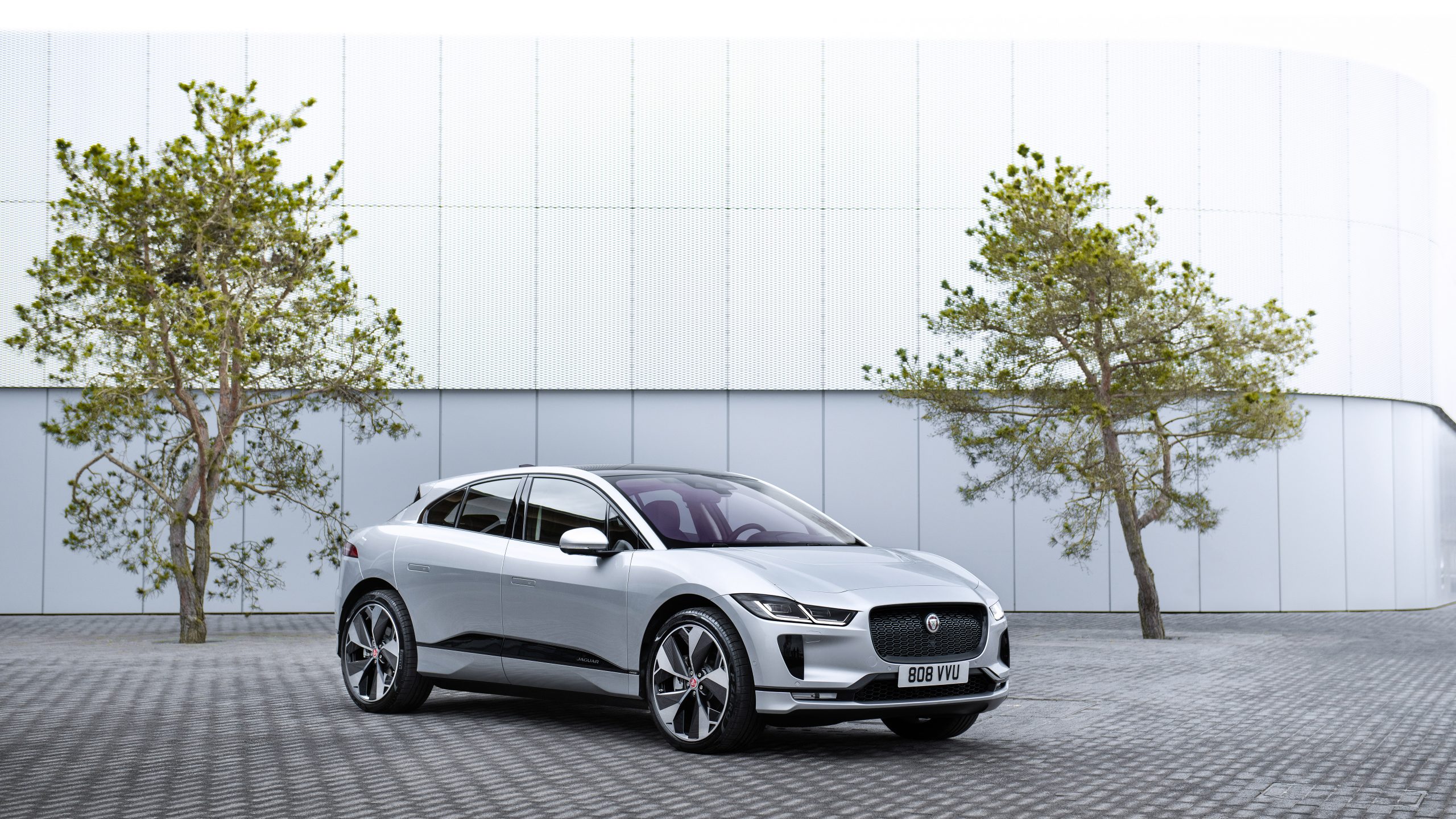 Jaguar is comparatively tiny compared with Audi, BMW or Mercedes. Yet it beat all three to the punch when it revealed an electric car that was infused with luxury and enough driver appeal to put a smile on your face. That driver appeal comes from people who sweat the small stuff; they understand that steering feel and load, pedal response and weights, low-speed ride comfort and high-speed body control should all work in harmony and not come at the expense of one or the other.
It's not an easy trick to pull off, but with its I-Pace, launched in 2018, Jaguar succeeded. That age means used examples are in plentiful supply. And it means improvements have since been made to the latest new models. But fundamentally, here is a classy, confident car that is electric, has a near-300 mile range and makes you feel that someone really cared when they had you, the driver, in mind while fine-tuning the I-Pace.
Kia EV6 GT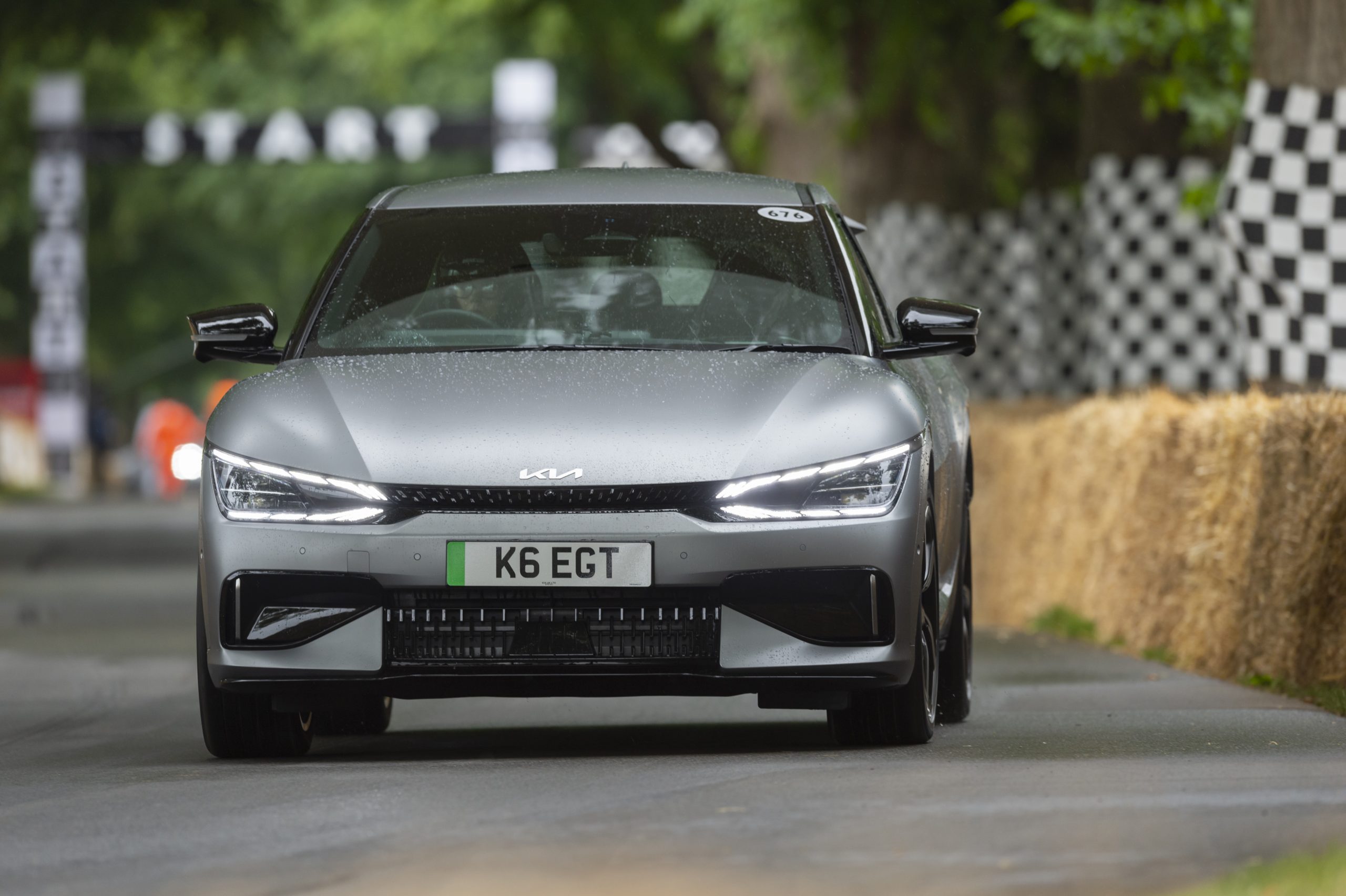 Lime green flashes on the bucket seats and flat-bottomed steering wheel suggest the GT version of the acclaimed EV6 has a point to prove, and it does. This is a 577bhp electric family-sized, 165mph car that can jump from red light to 62mph in 3.5 seconds. That level of acceleration is nearly Porsche 911 Turbo fast.
While it's still not been driven by the media yet, there are indications it should be more than just a straight-line tool. It runs on Michelin Pilot Sport 4S tyres, has an electronically controlled limited slip differential and even features a drift mode. Hyundai admits it's a GT in the tourer sense of the tag, but wants buyers of the fastest EV6 to let their hair down too. On sale later this year, and priced from more than £58,000, it should be the best illustration yet of how far Kia has come.
Mini Electric
If you took worthy reviews of some sections of the motoring media at face value, you'd be inclined to believe that the Mini Electric was a sort-of-average, three-star (out of five) car. But forget about these reviewers who are armed with tape measures and agonise over efficiency measurements and pence-per-mile sums – that's boring, and you probably already knew a Mini, any Mini, wouldn't fare well in those areas.
Where it has always scored is how fun it feels to drive, and the Mini Electric is no exception. It's a bit heavy, but the trademark agility and alert feeling of a Mini is alive and kicking. With 182bhp and 199Ib ft of torque, it scoots about the place plenty quick enough, and when you want to be sensible there's one-pedal driving and adjustable levels of energy regeneration, depending on how much braking effect you want from the electric motor. If a range of about 140 miles on a single charge can cut it for you, the Mini Electric should brighten your day – and drive.
Porsche Taycan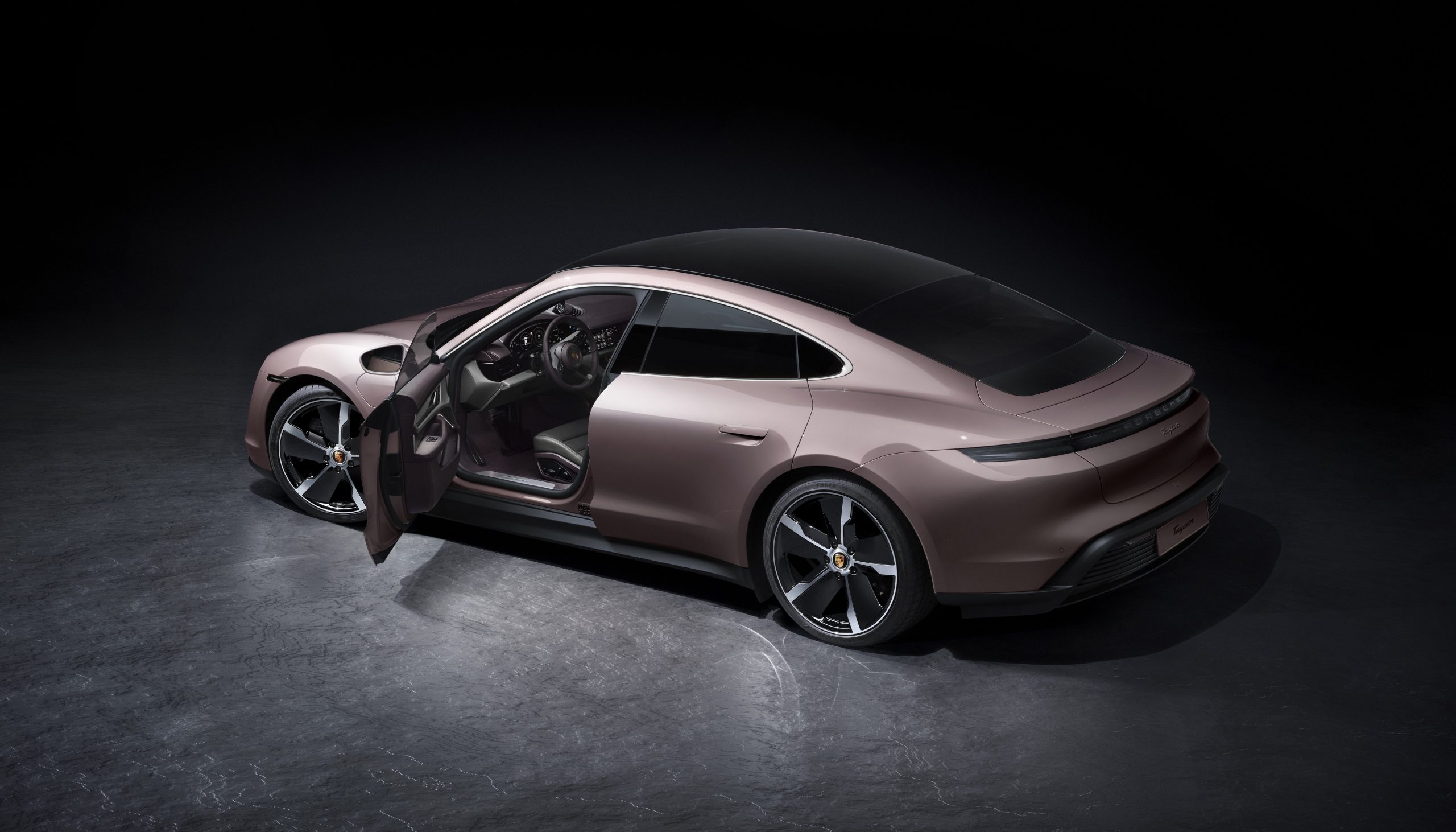 The Taycan is probably the greatest threat yet to the Tesla Model S. It's a large, sporting saloon (you can also get a shooting-brake body in Sport Turismo and Cross Turismo style) which costs from around £74,000 and can travel 268 miles in basic spec, and up to 313 miles in GTS form. It's also got that certain something you can't put down on a configurator's tech spec listing: desirability.
Does it drive like a Porsche should – and like you'd hope a Porsche would? Pretty much, so long as you accept it's a two-tonne car. But here's the thing. Those who have driven all of the models in the range – and there are a lot – point out that it's actually the entry-level Taycan that represents the sweet spot in the range, with up to 408bhp (using overboost) and a range of range of 300 miles when kitted out with the 'Performance Battery Plus'. Enough, surely, for most needs?
Tesla Roadster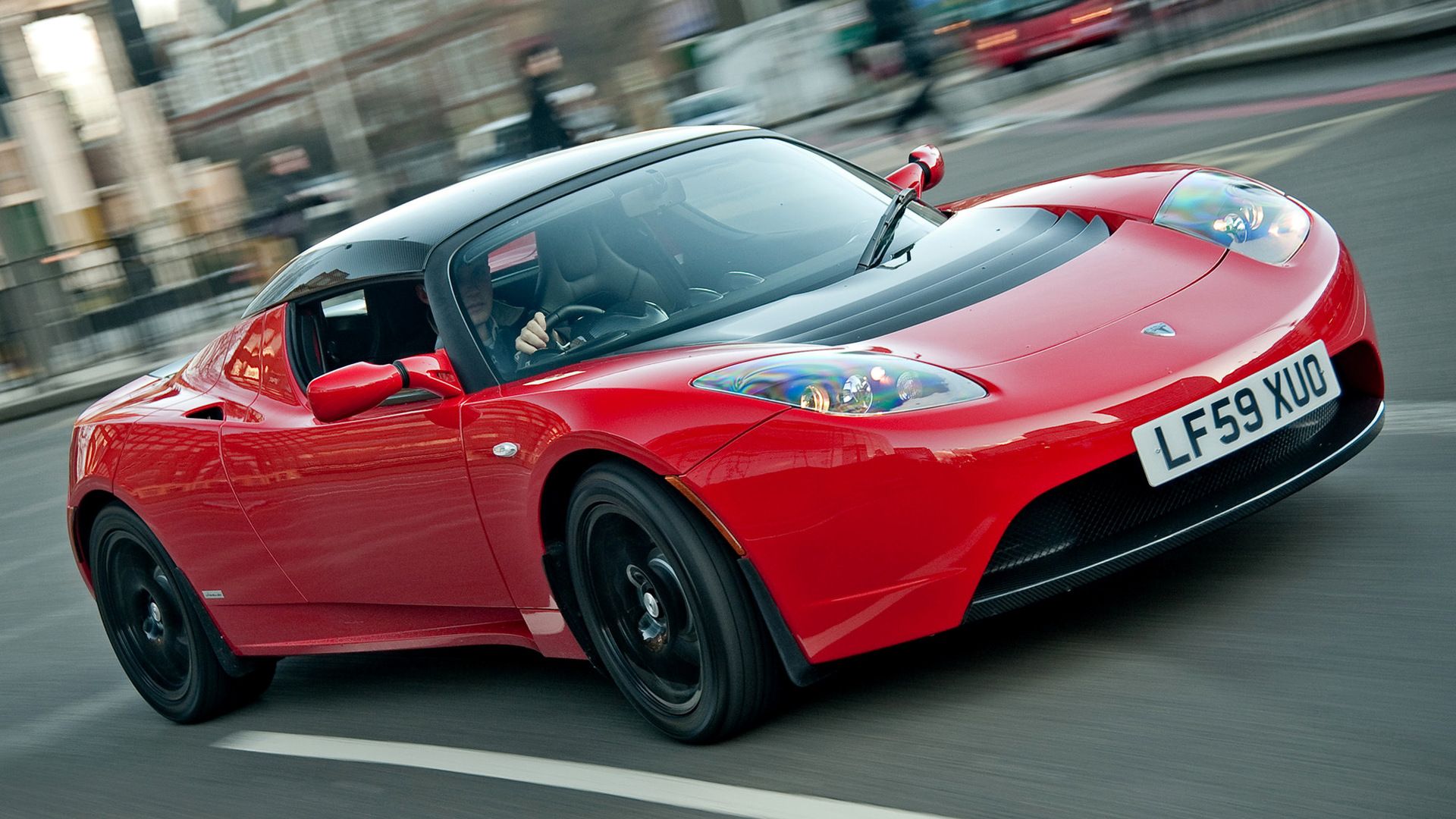 On 6 February, 2018, the Falcon Heavy was launched into space, containing a rather unusual payload – a Tesla Roadster. Today, at the time of writing, the Roadster and its 'Starman' driver are more than 193 million miles away from earth, which is about 17.28 light minutes, since you ask. Stunts like that, and people like Elon Musk, don't come along very often, and the Roadster represents the start of the journey for Tesla.
That means that despite being launched (on earth, not into space) in 2008, the Roadster is a 'classic' car, especially if you consider a classic car to be one that's no longer on sale and is prized by someone, somewhere. It's also prized by collectors now. Earlier this year, one sold for $250,000 (£203,000) – a far cry from the time when they were fetching around £50,000. As ground zero for Tesla, we suspect the Roadster will continue its stellar trajectory.
Read more
What nobody tells you when you buy an electric car
9 classic estate cars worth loads more than the saloon
A family full of eccentrics: Ford SuperVan goes electric after 51 years