You can thank (blame?) our American colleagues for this one, with their recent look at the most insane automotive interiors, by decade. With a mix of crowdsourcing and a few of writer Sajeev Mehta's own favourites, the folks across the pond came up with a list of truly stunning cabins.
Stunning, but with a distinctly American flavour, particularly in their post-war choices. So we've used our single-spoked steering wheels and nimbler chassis to steer in a slightly different direction, and add a few more European cabins of note to their otherwise excellent list.
How much is your car to insure? Find out in four easy steps.
Get a quote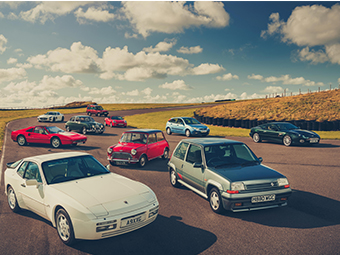 Naturally, this is far from comprehensive, though as always we've tried to justify each car's inclusion, be they iconic supercars or fantastic family wagons. And as ever, feel free to add your own suggestions in the comments section below, or via our social media channels.
1900s: Curved Dash Oldsmobile (Model R)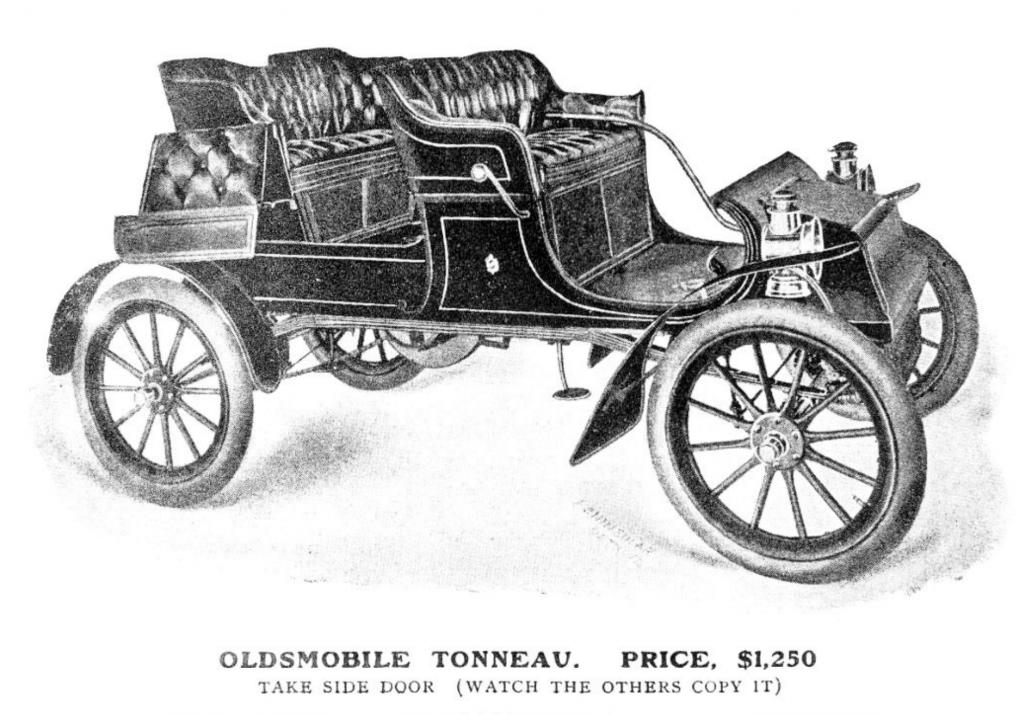 While it's true that the first mass-produced car didn't have much of an interior, what made this Oldsmobile unique for its time was the dashboard. Sure, that area looks like the front of Santa's stereotypical sleigh, but that aggressive curve extends deep into the front passenger compartment.
The Olds Tonneau body style has a nicely designed rear passenger section, complete with a shockingly well-padded rear door that, apparently, Oldsmobile was simply begging others to replicate. Perhaps this "Curved Dash" Olds is more than a configuration that protects occupants from "dashed up" (i.e. kicked up) debris from the spinning wheels – it might just be the first car with an interior designed for style and functionality.
1910s: Rolls-Royce 40/50 Silver Ghost Limousine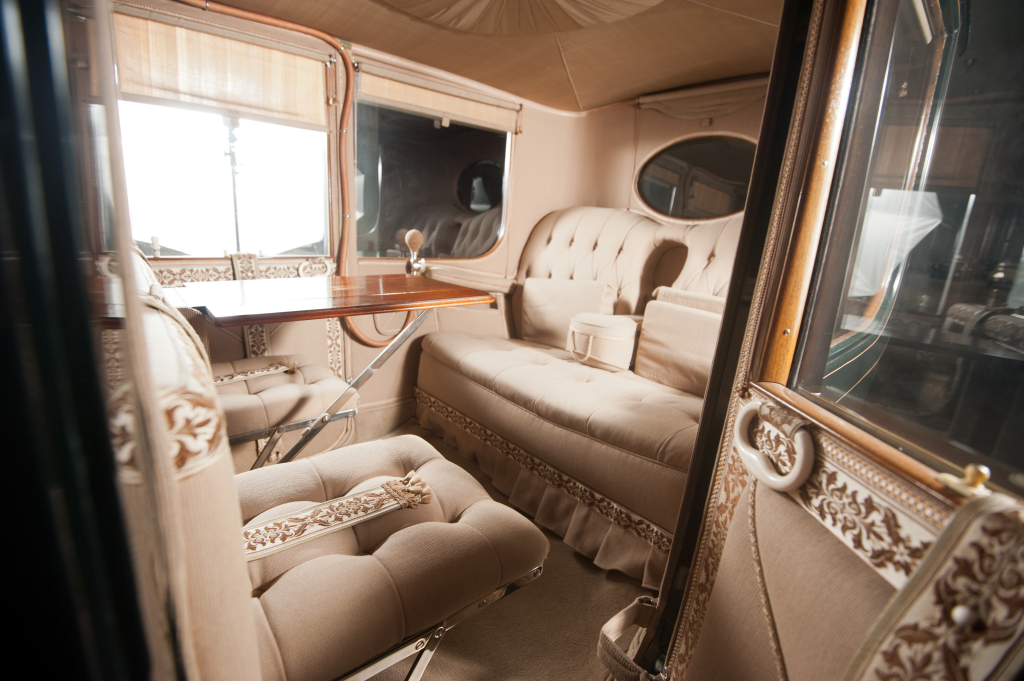 Fully enclosed passenger compartments flourished in the nineteen-teens, and the more expensive brands obviously sported the most impressive interiors. This Silver Ghost from 1915 wears coachwork by H.A. Hamshaw with an interior worthy of an industrial magnate's Pullman train car. Behold this Roller's exquisite fabrics, overstuffed seats, retractable sunshades, wooden pull-out tray, decadent headliner, and exquisite door pulls.
Combine the Pullman passenger experience with the durable and prestigious engineering of the Rolls Royce 40/50 chassis, and this car was likely one of the most expensive and beautiful ways to tour the countryside.
1920s: Hispano-Suiza H6 Landaulet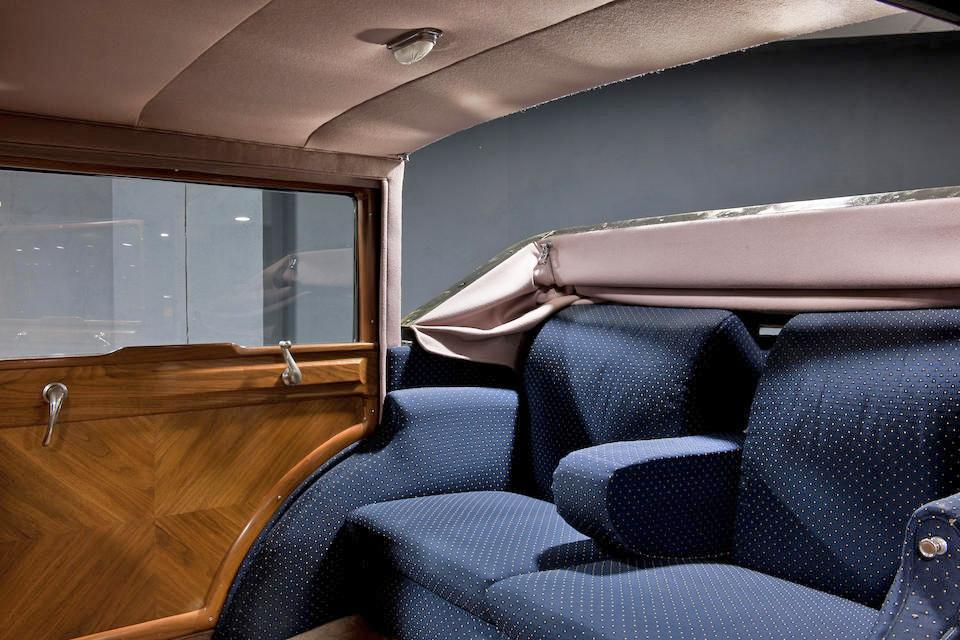 There's something about the Roaring Twenties and the landaulet body configuration that makes a perfect pairing. This Hispano-Suiza landaulet was crafted by Henri Chapron, and utilised the unique look of a roofless driver's compartment plus an enclosed passenger compartment, with a folding top in place of a traditional C-pillar.
This silhouette accommodated an interior made of wood door panels worthy of a high-end dining table, understated blue seat fabric with white-grey flecks, a rather revolutionary fold-down centre arm rest, and a throughly conventional tuck-and-roll headliner… that became a theatrical thriller when you folded the C-pillar into the body. While there have been landaulet reboots in recent memory (Maybach, Lexus LS600h) there's nothing quite like the original '20s execution.
1930s: Voisin Type C27 Aérosport Coupe
Art Deco was an era of visual arts that joined geometry with wide-ranging, international style/colour palettes across many forms of industries. One such outlet was in French textiles, which could be why the automaker Voisin chose the radical material seen here for the interior upholstery of this C27 Aérosport Coupe. While it's clear that Voisin's aeronautic background influenced the vehicles that bore his name, the interior fabric selections were just as modern, perhaps even cutting-edge for the Interwar period.
1940s: Tucker 48 "Torpedo"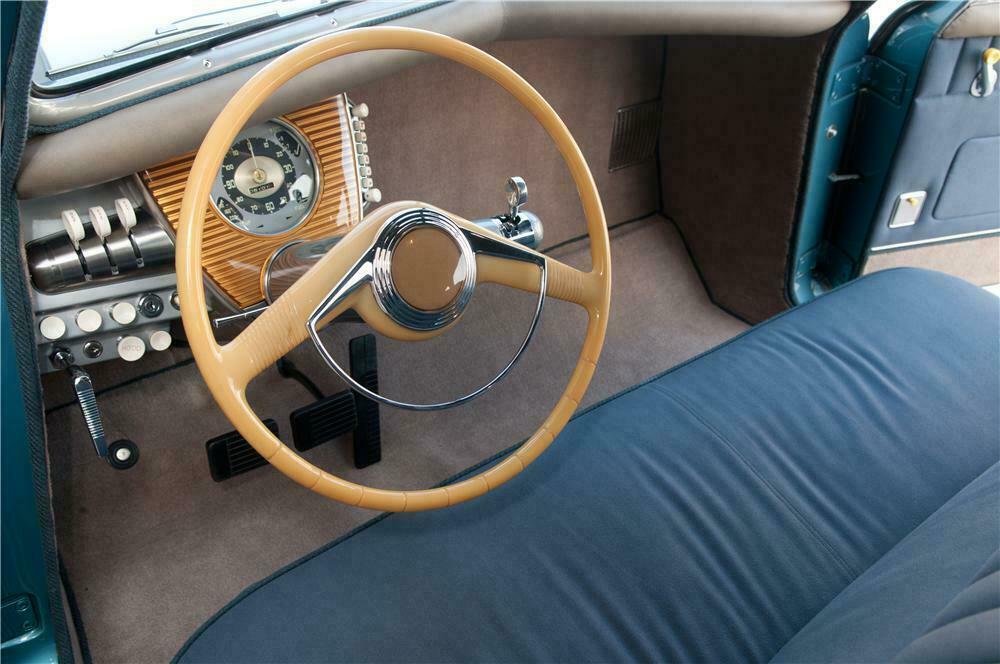 The Tucker 48, or "Torpedo," was a star-crossed vehicle in its heyday but a flat-out winner in today's classic car market. Speaking of flat, that perfectly level floor – courtesy of its rear-mounted engine and electro-vacuum-operated transaxle – allowed Tucker to accommodate a radical interior. The sheer width of the car was so equally distributed that both rows of bench seating could use interchangeable cushions.
The featureless, open-air passenger-side dashboard was reminiscent of the Curved Dash Olds, as the glovebox was relocated to the right-hand-side door. Postwar automobile production was less about radical design and more about kickstarting a dormant supply chain, but the Tucker proved that innovation was still possible at the time, both outside and inside.
1950s: Panhard Dyna Z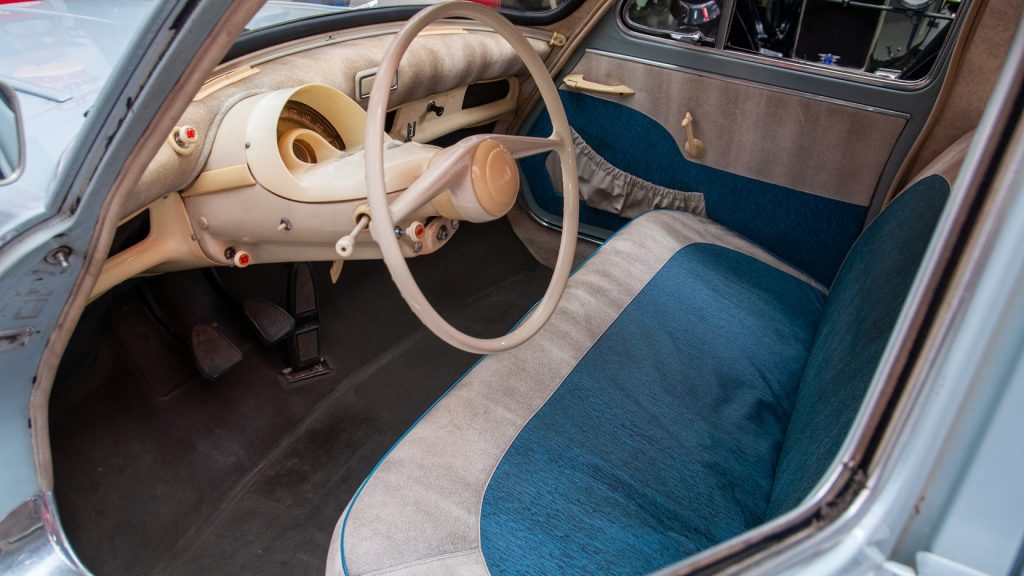 The Panhard Dyna Z is mechanically fascinating before you get anywhere near its interior design. Launched in 1954, initially with an aluminium body, it packed an 851cc horizontally-opposed twin with a roller-bearing crank and torsion bar valve springs. At 50bhp, it took Volkswagen two more decades, twice the capacity and twice the cylinders to build a Beetle with anything close to similar performance.
And of course, you could trust the French to give it a cabin worthy of its mechanical intrigue. From your bench front seat (accessed, naturally, via rear-hinged doors), you stare at a bakelite steering column pod seemingly sprouting like an exotic flower from the fabric-trimmed dash. Virtually all the minor controls, and some major ones are attached to it, including a column gearshift, the handbrake, and half-moon speedometer surrounding the odometer.
1960s: Peel Trident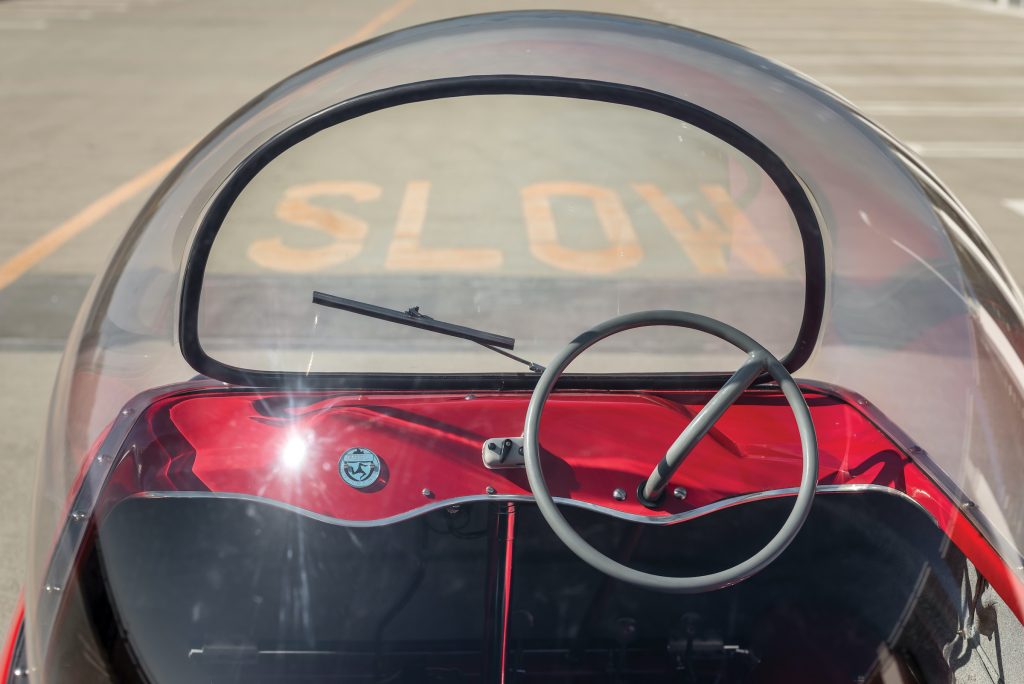 Bigger isn't always better. The 1960s was undoubtedly a golden era for the car industry, particularly in terms of exterior design, but think of almost every key model of the era and there's surprisingly little variety inside. You probably get a slab of wood across the dashboard, some black leather or vinyl trim, a bank of toggle switches, and half a dozen dials strewn randomly throughout.
Which is what makes the Peel Trident stand out. For a start, you can see the entire cabin before you even get in the car, thanks to the bubble canopy. And it's an object lesson in minimalism, from the liquorice-thin single-spoke steering wheel, to the way most of the cabin is influenced by the exterior panels, like one of those swan-shaped pedalos at your local park. As sold, you didn't even get a speedometer (you're unlikely to break any limits anyway), just a handful of switches.
1970s: Citroen SM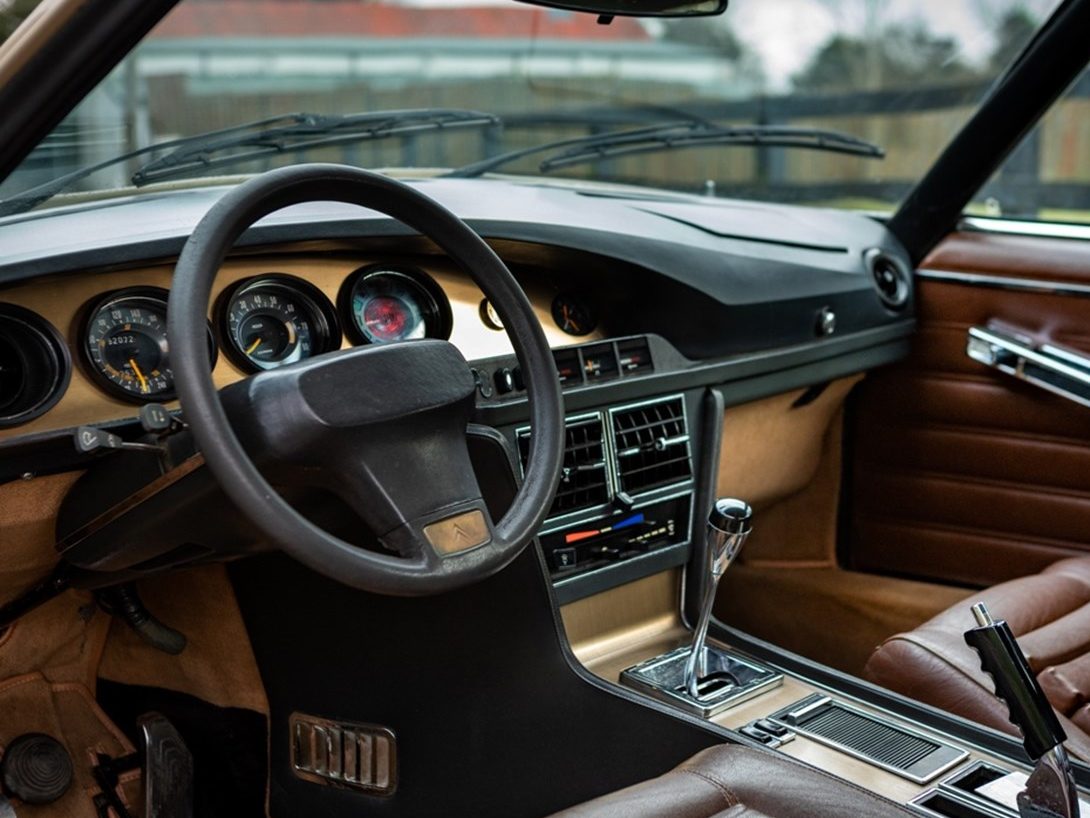 There's a quote often attributed to John Lennon, that when it was suggested that Ringo Starr wasn't the best drummer in the world, Lennon responded "he's not even the best drummer in The Beatles". Lennon never actually said that, but we bring it up because you could make a case that the SM doesn't even have the barmiest Citroen interior of the 1970s, let alone the wildest overall.
The Robert Opron-penned SM is however unique, and not as flaky as say, the 1978 Visa's mad pod-equipped cabin. The SM still had its own novelties, like the DS-style push-button brake pedal, a bank of warning lights like a HAL 9000 prototype, and in manual form a rolling chrome barrel beneath the gear selector that long predated Volvo or Honda's "spaceball" arrangements by decades. Plus, it's all in one of the most desirable grand tourers of the decade, so what's not to like?
1980s: Renault 5 Turbo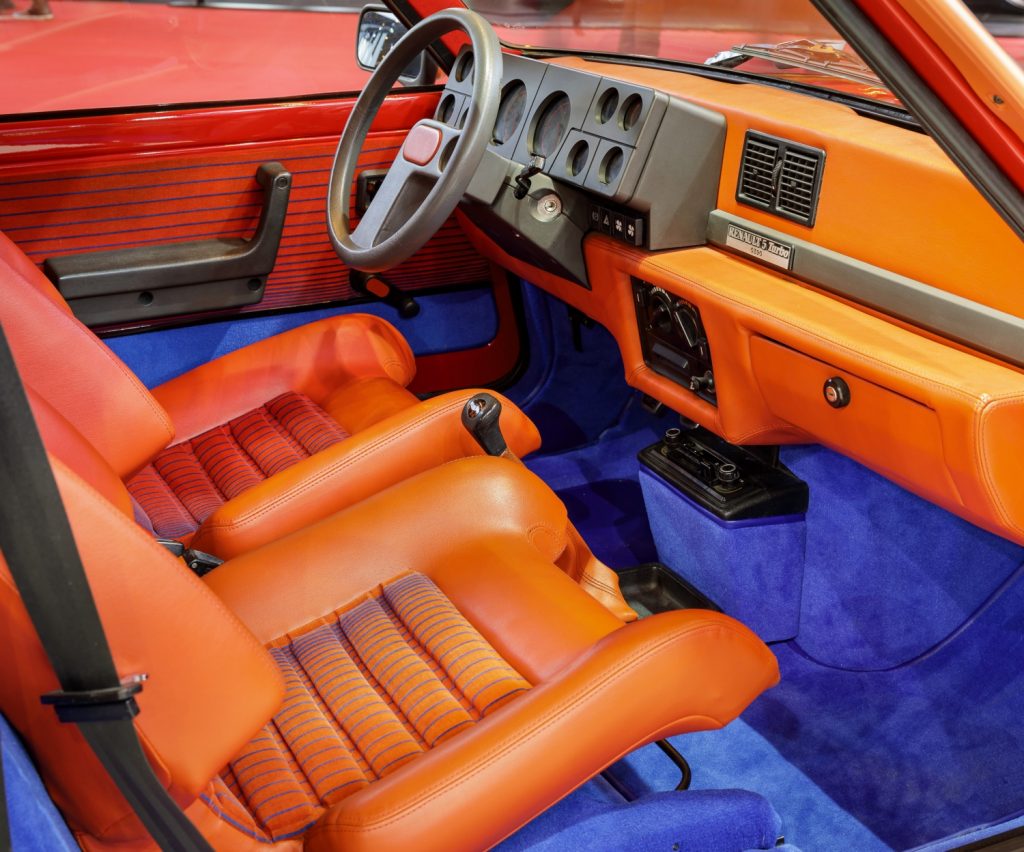 Putting design of the 5 Turbo under the charge of Marcello Gandini at Bertone was undoubtedly a masterstroke by Renault, but letting the great designer have free rein with its cabin was an even more inspired move. Even in greyscale the 5 Turbo's cabin would be wild. Its numerous instruments are set into a Brutalist-style block in the dashboard, the two-spoke steering wheel is asymmetric, and the one-piece seats have some of the biggest bolsters this side of a Chesterfield.
But viewed in colour it's just gloriously mad. Turbos painted in blue received a predominantly blue cabin with bright red carpets and red fading into the seat and door graphics, while red cars got the opposite combination. The result looked like something from a Joe 90 set.
1990s: McLaren F1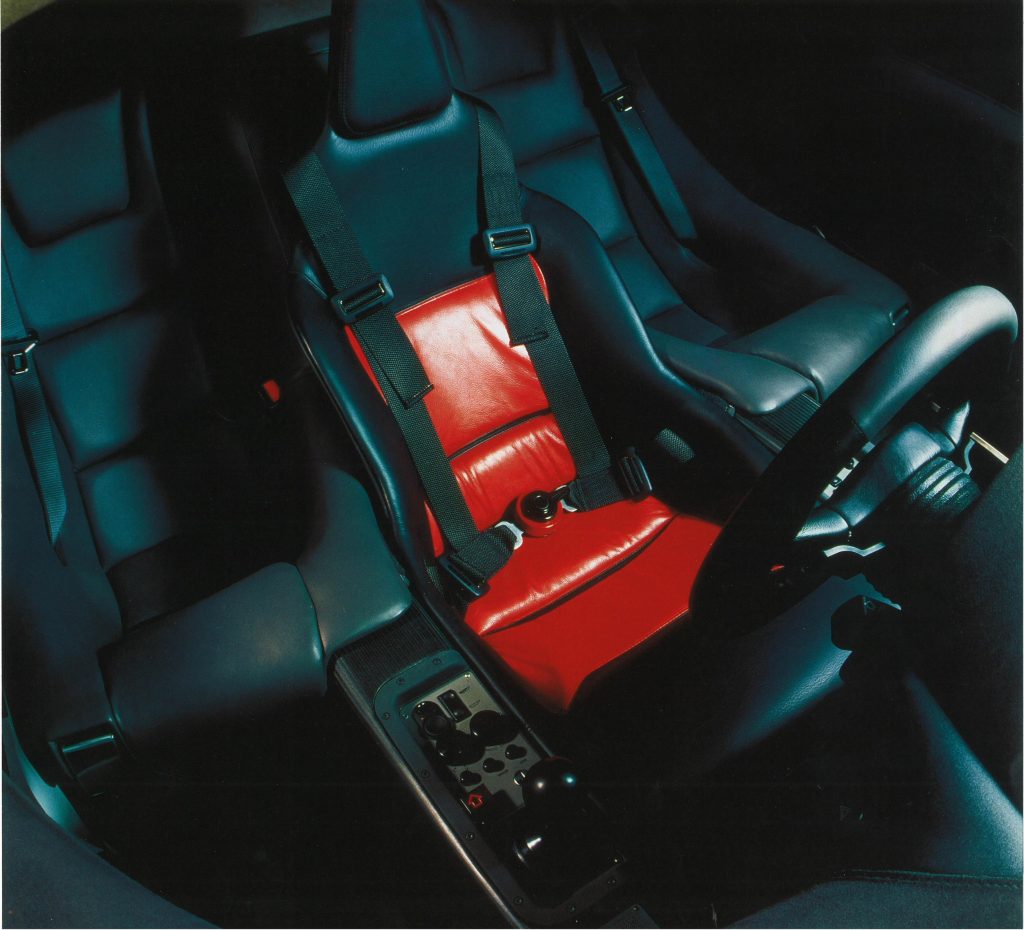 Until the T50 supercar arrives, there may never have been a cabin as driver-focused as that of the McLaren F1. And with no coincidence whatsoever, the man behind both vehicles is the former Formula 1 designer, Gordon Murray. The F1's central driving position is without compromise, at least from a pure driving perspective – getting into that central seat is a slightly different matter.
It's a great example of form and function in unison however, from the seat neatly snuggled by the chassis rails (which house all the secondary controls), to the attractive three-spoke steering wheel, and sculptural pedals in the footwell. As a final flourish, owners were able to specify the central seat in a different colour to those either side, acting as a visual focal point for anyone peering inside.
2000s: Spyker C8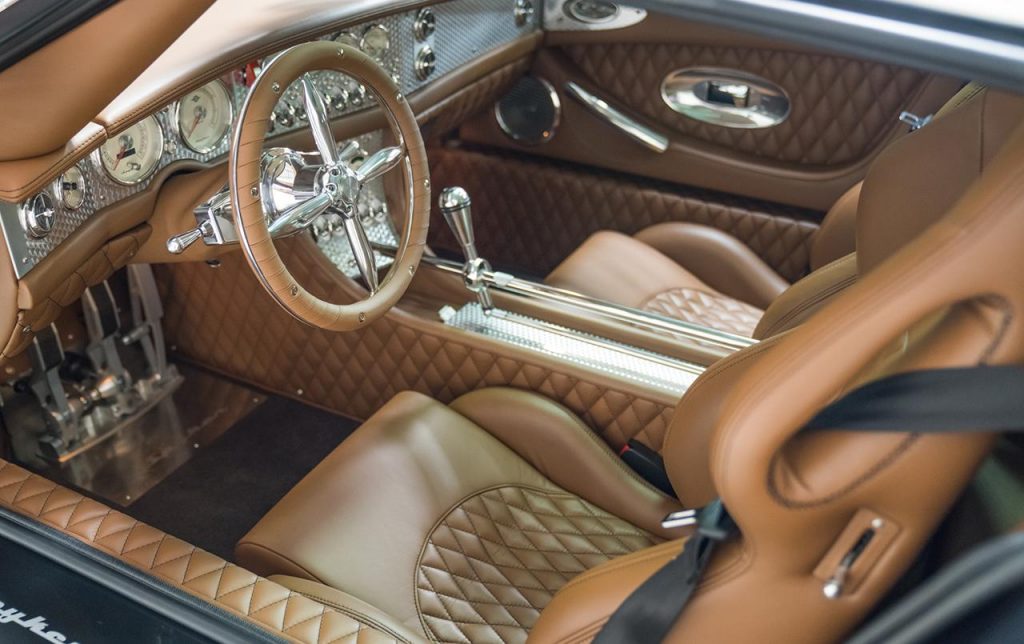 If the McLaren F1 of the 1990s showed the value in functional design, the Spyker C8, arriving at the turn of the millennium, took the more traditional supercar path of surprise-and-delight visual excess, and gave us one of the decade's most striking cabins – and some of its most memorable details.
Chief among those, and playing on Spyker's aeronautical theme, was a steering wheel whose four spokes were shaped like propeller blades. That design was sadly (but inevitably) replaced by an airbag wheel later down the line, which also lost those early cars' leather rim, with fine leather wrapped around in the style of an old racing car's string or tape-wrapped wheel. Instruments were set into turned aluminium in the dashboard, while the exposed gear linkage was truly a thing of beauty.
2010s: BMW i3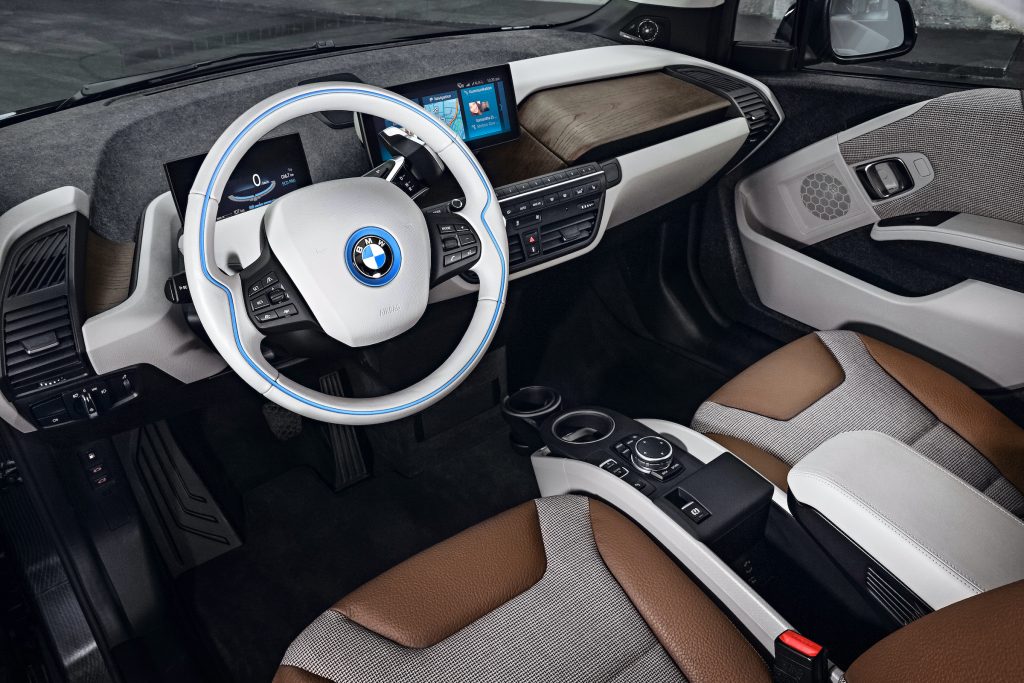 It seems hardly believable that the BMW i3 was launched as far back as 2013, because both outside and in, it could have been unveiled yesterday. Its aesthetics are undoubtedly an acquired taste, but as an example of modern automotive interior design, it probably hasn't been surpassed.
For a start, it's bright and airy inside. You enter front or rear through an aperture with no B-pillar, the rear seats via rear-hinged doors. The i3's electric drivetrain allowed BMW to ditch the usual claustrophobic centre console, and designers took the spacious feel further by stripping away the enormous block of plastic that usually forms a modern dash. In its place are a minimalistic combination of recycled fibre panels, reclaimed wood inserts and soft fabrics, while the usual Germanic darkness could be ditched for light, lounge-like colours. Few modern cars feel quite like it.
Read more
The intersection of cars and architecture is where we'd love to live
Cheddar Gorgeous: 10 times Britain perfected the wedge car
11 cars that dared to look different