The electrification of beloved old cars is a double-edged sword that cuts through the classic car community.
On one side you have those who see the exercise as a way of future-proofing the past, allowing people to drive historic vehicles for many years to come and in places where combustion-engined cars are facing costly charges or bans. They may wish to do their bit, or they may want to find a workaround for ever-encroaching rules and regulations in city location.
On the other side are people who see destruction rather than preservation, for whom the removal of an internal combustion engine is like ripping out the very heart of an automobile.
How much is your car to insure? Find out in four easy steps.
Get a quote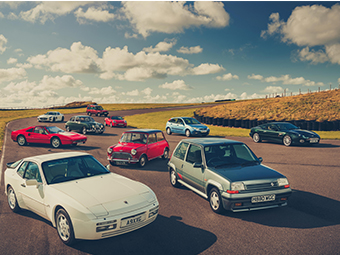 Everrati has certainly upset the latter group by swapping the iconic flat-six in a Porsche 964 for a battery pack and electric motor, but I have a feeling that the company's latest "redefined" Land Rover Series IIA won't cause quite such consternation.
Why? Because let's be honest the original, clattery 2.25-litre four-cylinder in a Series IIA is hardly one of the world's greatest engines. Neither does its agricultural four-speed manual transmission provide the most satisfying of shifts. So doing away with both is likely to be no great loss to driving, even if that may not be enough of an argument to win round purists who believe in preservation.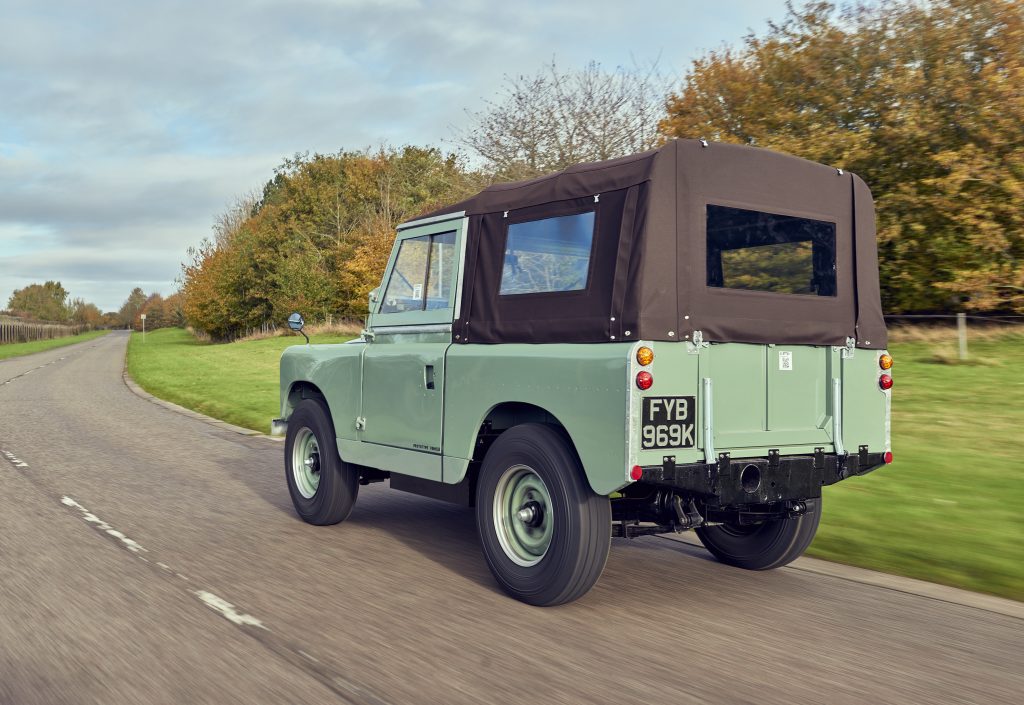 First impressions of Everrati's Series IIA are of a beautifully-presented, ground up restoration. There's nothing to outwardly suggest this is anything other than an early Sixties Landie that's been given a carefully considered resto-mod nod. The first customer car, in a stunning sand color, features an immaculately-trimmed leather interior with teak decking in the rear laid by a boat-builder, and an artfully integrated modern audio and climate control system. Honestly this is OEM quality stuff and far beyond what the British Leyland run Land Rover would have delivered in the 1960s. As for those concerned that a much-loved British classic has been somehow lost in the conversion, Justin Lunny, CEO of Everrati, reassures us that the donor car was "a complete basket case, it was in a garden with plants growing out of it."
Understandably, this is a customer car, one that cost £150,000 before options, so it's for display only. My driving experience comes at the wheel of the company's development vehicle.
Inside there's an array of additional warning lights, but the standard of trim is every bit as good as the customer car. Original gauges have been repurposed to EV-related items such as state of battery charge, but it's otherwise all as basic and original as one would hope. The big steering wheel is unassisted on this demonstrator but customer cars will all have electric power steering as standard.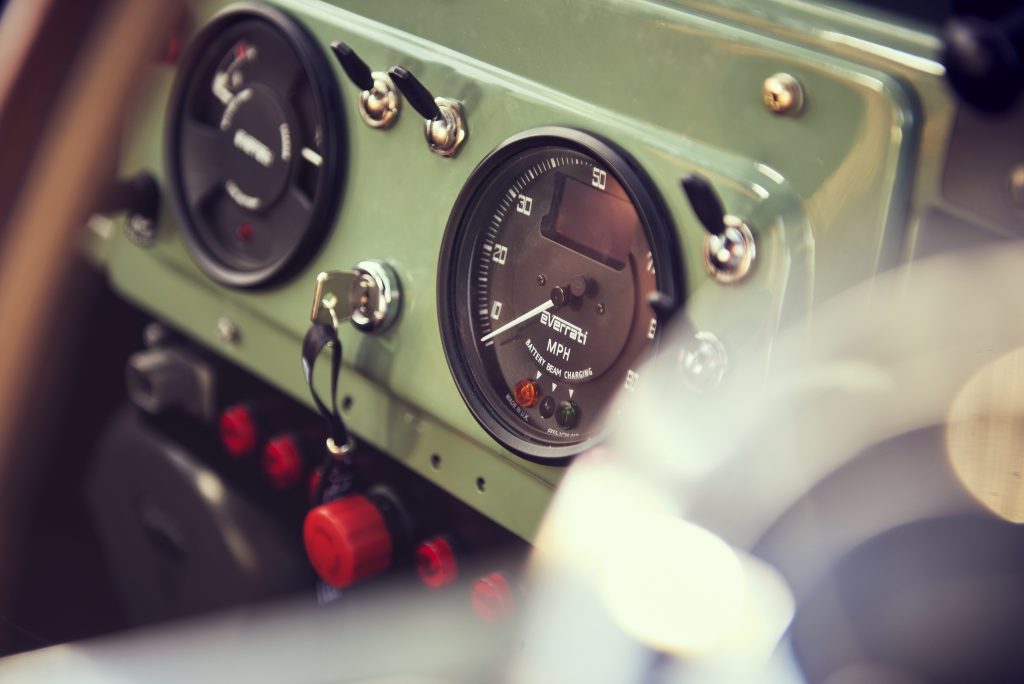 On the mechanical side, the electric motor drives straight into the transfer case, which means the car's low-range and diff-lock features are retained so this electrified Landie should be every bit as capable off-road as the original. Who knows, it may even more adept in the rough stuff, as it offers more than twice the power and torque (150bhp and 221lbft).
On the road the first thing I notice is an off-the-line punch that no Series IIA owner is likely to have ever experienced. That maximum torque at zero revs makes for a machine that's far more capable of keeping up with modern traffic. However, it's still a leaf-sprung Land Rover, so you'll have to be pretty brave to hustle it along at any great speed. As with the 911 Everrati hasn't altered the car's dynamics, so that it retains its original character.
What has altered is the rattle of the old four-cylinder, replaced by the whine of electric motors, and your left leg is spared the pumping of a heavy clutch, and you can now keep both hands on the wheel and concentrate on the slightly meandering steering instead of battling the transmission.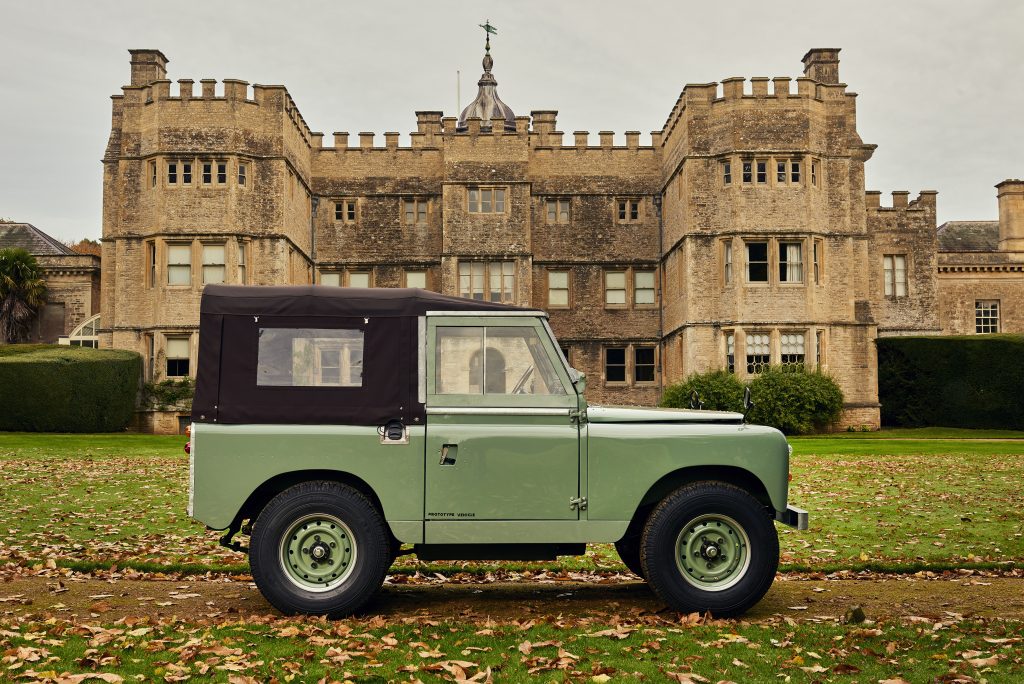 I definitely understand the certain masochistic pleasure in succeeding to make grumpy old cars go well (hey, I drive an old Lotus Esprit) but objectively the Everrati transformation succeeds in making the Series IIA a far nicer car to mooch about in. I, for one, like the idea of green-laning in peace, rather than making a racket and scaring walkers and wildlife. You won't be able to mooch especially far, with a claimed range of 125 miles from its 60kWh battery pack, but you'd have to be seriously hardcore to want to travel further and therefore probably a traditionalist who won't be tempted anyway. As for the charging time, it's less than eight hours using a 7kW wallbox, and it is compatible with a rapid charger, accepting up to 100kW.
The truth is that Everrati expects most of its Series IIAs to be used in cities or as transport for guests at cool Californian vineyards or country hotels in the Cotswolds. That first customer car? It's destined for life on the school run in central London where the furthest off-road it will get will be a spot of pavement parking.
There will be many reading this who disapprove, not just of that use case, but of the whole idea of electrifying old cars. Indeed, Paul Cowland has written here about just that thorny topic. That said, I believe that anything that extends the lives of classic cars is to be encouraged and that Everrati's approach is both sensitive and expertly executed.
Read more
What nobody tells you when you buy an electric car
Convert a classic to electric? It's assault and battery
Freeze Frame: GM gambles – briefly – on electric power with the EV1