Our "tyre kickers" series is a knowing nod to the generally frowned-upon habit of buyers to turn up and mull a car over with no serious intention to buy, but if you were to actually kick the tyres of this 1978 Honda Civic you'd probably need to take it home in a carrier bag.
The eBay listing describes it as a barn find, "ideal for parts or very very brave restoration", but let's be honest you'd have to be braver even than that to contemplate restoring this particular Civic. It can't have been a particularly weathertight barn, though as a Japanese car of the 1970s – known for their susceptibility to corrosion – there's every possibility it started along its current path before it was ever pushed into a damp corner somewhere and forgotten about.
How much is your car to insure? Find out in four easy steps.
Get a quote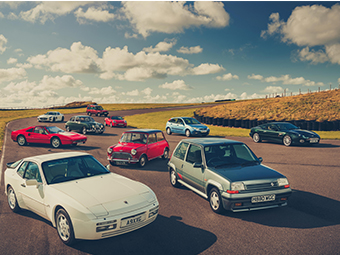 Given the state of the offside front wing, somewhat droopy driver's door and the angle of the rear driver's side wheel, we'd guess it was condemned after some kind of accident, but the fate meted out since has been equally harsh. The bonnet looks like it might fly away in a breeze, every lower edge (and many upper edges) of the bodywork are feathery, and there's a small allotment on the twisted and cracked front bumper.
The interior meanwhile was never offered in that shade of green from the factory, nor was a large plastic bucket or several feet of bramble branches listed in Honda's accessories brochure at the time.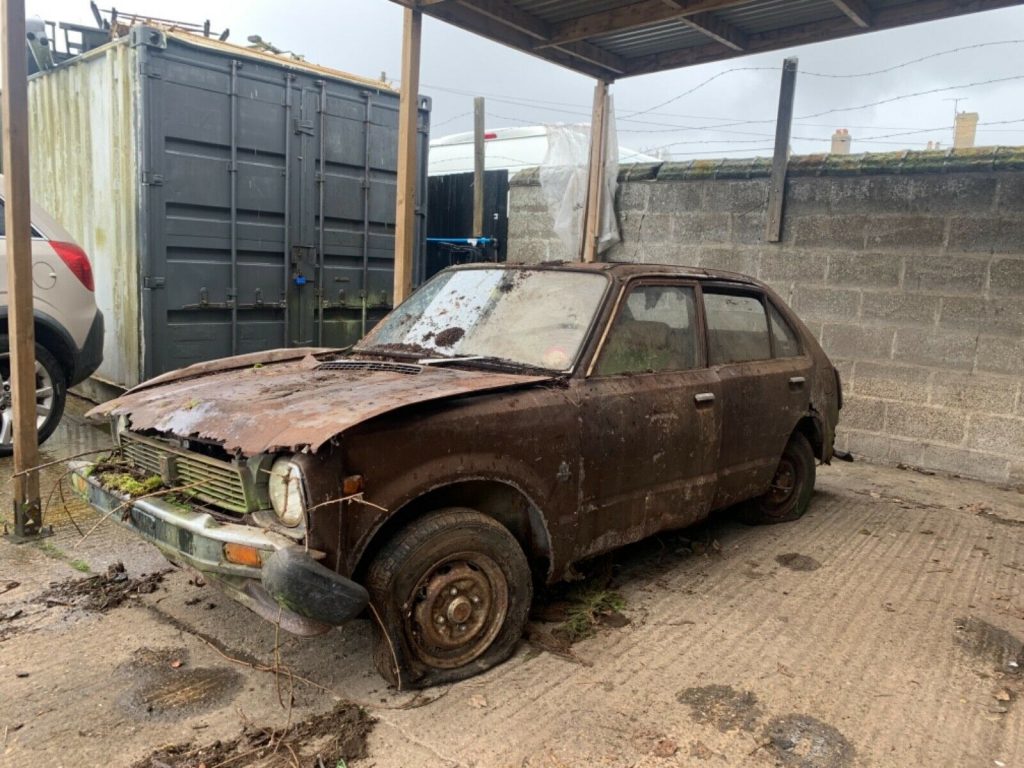 There are however some signs that with a place to keep the little Honda, it might almost be worth the £495 being asked. For a start it is, large gaps in the bodywork notwithstanding, mostly complete, and were you to don a Hazmat suit and the world's most potent cleaning products, much of that interior looks salvageable – incredibly there's even the original plastic on the doorcards. The grille, badges and much of the exterior lighting and glass could be saved too.
And it is a Honda, of course, which means we wouldn't be completely surprised if you were to soak the cylinders for a while, hook up a battery and a new carburettor and drizzle some fuel into it, the 1238cc four might just cough into life. The bodywork is realistically beyond help though, and that's without seeing the floorpan.
Mk1 Civics are, when not laid up for decades in a draughty barn, sweet little things to drive, and as mechanically robust as you'd expect. If any of the parts from this car help a few others stay on the road, it's surely a worthwhile endeavour.
Also read
Scoop up this Hyundai Scoupe for a couple of grand
Honda S600: the highest-revving sports car | Revelations with Jason Cammisa
Future Classic: Honda Insight