That electric vehicles will be heavier than their combustion counterparts has been a seemingly indelible aspect of the transition away from fossil-fuelled vehicles.
But if the Alpine A110 E-ternité concept to be unveiled at this weekend's French Grand Prix is any indication, it's still possible to create an electric sports car that, while heavier than the regular A110, is by no means an unwieldy lump.
How much is your car to insure? Find out in four easy steps.
Get a quote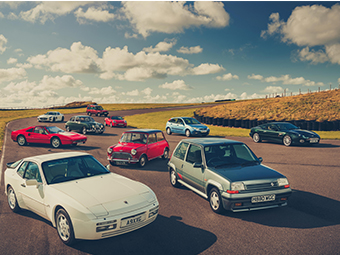 Of the many things Alpine got right with its revival of the A110 nameplate was a low kerb weight. At 1120kg, it's around a third of a tonne lighter than its closest natural rival, the Porsche Cayman.
As it turns out, this designed-in weight-saving has paid dividends with Alpine's exploratory foray into electric vehicles too, since with the removal of the combustion powertrain and the installation of an electric system from the new Mégane E-Tech, weight has gone up by only 258kg – despite the battery alone weighing in at 392kg. Ohlins dampers have been employed to manage the extra mass.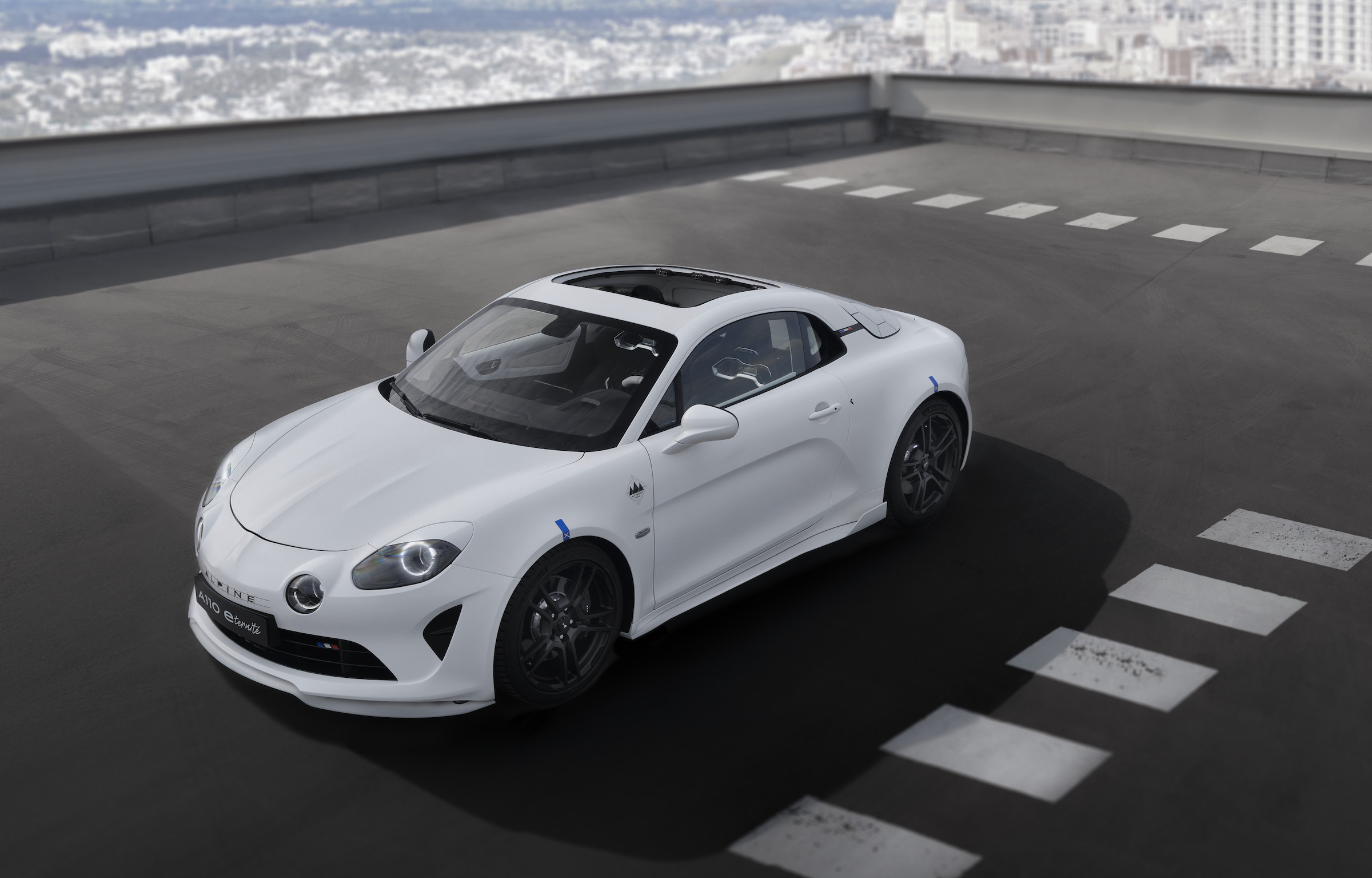 Alpine is aiming for a 1320kg kerbweight, but even the prototype's 1378kg figure isn't bad in the greater scheme of things. It's in the same ballpark as a Porsche Cayman, for a start, with the current 718-generation cars coming in at 1365kg in 2-litre, PDK form.
Performance hasn't taken much of a hit either, despite the increase in weight and a small drop in power, from 288bhp in the basic A110 to 239bhp in the E-ternité. 0-62mph takes 4.5sec, against 4.4 for the petrol car, and a 155mph top speed is only academically slower than the regular Alpine's 162mph.
Weight distribution too has barely changed, with just a percentage point more towards the rear, now 42:58. And it's not relying on a tiny range to keep weight to a minimum either, with a 60kWh battery pack allowing for a smidge over 260 miles on the WLTP cycle, or 292 in a proposed long-range variant.
Interestingly, the E-ternité retains what you might consider a 'conventional' gearbox, rather than the usual single-speed EV affair. A six-speed dual-clutch designed to find the best balance between acceleration, top speed, and range can probably take some credit for the impressive figures for each.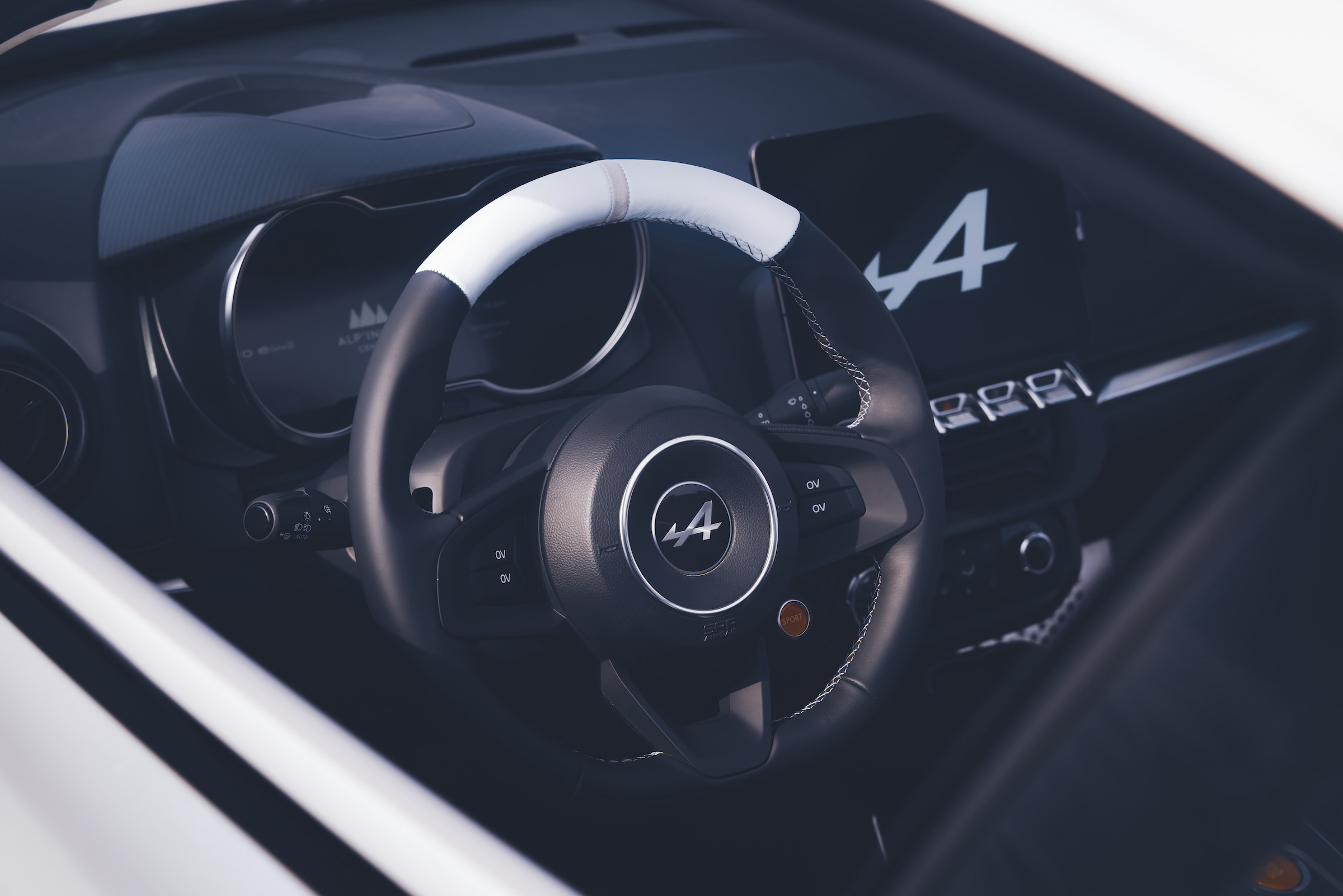 The non-mechanical changes for the concept pale in comparison; infotainment uses a driver's own tablet rather than a fixed screen, there's an eight-speaker audio system, and some body panels are formed from a fibrous material made from flax, as an alternative to the standard car's aluminium panels.
Oh, and Alpine makes a curiously big deal about an 'open roof', which is less the convertible or targa top you might expect, and more a kind of removable sunroof panel. Pleasant in the right weather, but it doesn't exactly turn the A110 from a Cayman rival into a modern-day Tesla Roadster.
That Roadster, of course, showed that EVs didn't necessarily need to be overweight. But then at 1305kg, it was also the best part of half a tonne heavier than the Lotus Elise it closely resembled. That Alpine claims a decent range with only a modest weight penalty is reassuring for its future electric sports car plans with Lotus.
Read more
Happy 100th Birthday Jean Rédélé, founder of Alpine and maverick of his day
Love Island: Tour de Corse livery for Alpine A110 special
Opinion: If the Alpine A110 is the best sports car money can buy, why don't we buy any?