Alongside the brand's familiar blue, there's another colour closely associated with the original version of Alpine's A110 sports car: yellow.
Renault's corporate colour made an appearance on the recent Alpine A110 Legende GT, but its provenance stretches back to the original A110's rallying appearances, and in particular, the car that competed at the 1975 Tour de Corse.
How much is your car to insure? Find out in four easy steps.
Get a quote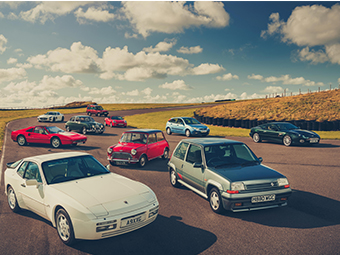 Five UK buyers at least will soon be able to buy a special A110 inspired by that very car, called the Tour de Corse 75. Limited to 150 units globally and available from Friday, June 17, the vivid special edition will be priced at £66,855.
Key to the Tour de Corse look is a coat of yellow paintwork, offset by black and white stripes, a black bonnet with a white border, a black roof, and a subtle number 7 reference in the rear graphic, as a nod to the rally car's competition number.
The 18-inch wheels are painted white – one departure from the original, which ran orange centres in its amusingly wide, gumball-wrapped wheels – though the modern car does get orange Brembo brake calipers for contrast.
Inside, the Sabelt seats feature Tour de Corse 75 embroidery, and there's the option to equip them with a proper competition harness, while some of that yellow paintwork, and the black and white stripes, finds its way onto the contrasting door panels. The A110's recently improved infotainment system is also included, though connectivity here means Android Auto and CarPlay, rather than an intercom system…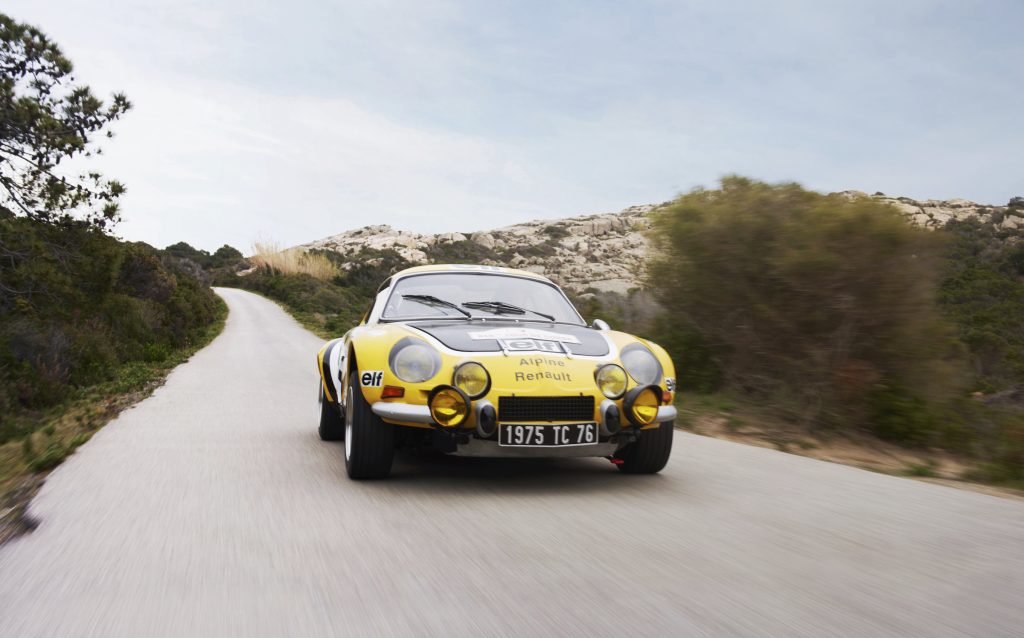 The elephant in the room with all this special edition talk is that Alpine didn't actually win the 1975 Tour de Corse. Lancia did, its Stratos finishing 32 seconds ahead of the A110 driven by Jean-Pierre Nicolas and Vincent Laverne.
Not that Alpine put in a poor showing, by any means: of the 22 finishers, fully 13 were A110s, with a sole A310 sneaking into seventh place, driven by one Michèle Mouton.
But until Lancia gives us both a new Stratos, and then paints it in the appropriate livery (in this case, an unmemorable – by Stratos standards – red with gold wheels), this Alpine will be the 1975 Tour de Corse tribute to lust after.
Read more
Remembering Rédélé: 1000 Alpines to celebrate founder's centenary
Our Classics: 1998 Peugeot 106 Rallye S2
Cars That Time Forgot: Matra Murena