For Alpine aficionados, all roads lead to the picturesque French seaside town of Dieppe, on the country's north coast. Alpine is from Dieppe and so was its founder, Jean Rédélé. More than 1000 owners of the cars to bear his former company's name recently gathered for a unique event to mark the centenary of the birth of Rédélé (17 May), one of the true mavericks of the car industry who passed away in 2007.
A charismatic man, Rédélé might not be a household name in the UK, but he nevertheless remains a significant figure to French motorsport fans and a local hero to the people of Dieppe. His story is all the more remarkable when you consider where and when his journey began.
As the son of the Renault concessionaire in Dieppe, he displayed great business acumen, taking over the firm aged just 24, making him Renault's youngest car dealer principal in France. To help promote the business, which was shattered by the ravages of war, he went racing with a Renault 4CV, and set up Automobiles Alpine in 1952, scoring its first notable victory with a class win on the Mille Miglia that same year. He competed in his own products, reasoning that motor sport improved the breed.
Like Colin Chapman of Lotus, Rédélé was obsessed with agile, lightweight sports cars, and he thought and made moves like any good entrepreneur. Prototype Alpine Renaults followed in 1955, and scored success in rallying, catching the attention of Renault's bosses and encouraging the forging of closer relationships. In 1964, Alpine turned out Renault-powered Formula 3 cars, with the pair taking victory in the inaugural French F3 Championship.
A gifted rally driver, Rédélé championed lightness, efficiency, agility and of course speed. Alpine's most famous model, the tiny, captivating rear-engined A110 berlinette was launched in 1963. By the late '60s, the super light, ultra quick A110 had become an icon on the rally stage, and would go on to secure the very first World Rally Championship in 1973. France's answer to the Porsche 911, the A110 punched above its weight.
And of course, it provided direct inspiration for today's highly acclaimed A110 sports coupé, launched in 2017. Clearly, for Alpine, it was vital that the new A110 stay true to Rédélé's lightweight philosophy as it set out to create an intoxicating, Porsche chasing two-seater for a brand new era. The original A110 is still an absolutely fabulous thing, clearly the model to revive by Carlos Ghosn and Carlos Tavares (then at Nissan) if Alpine was to return with any conviction.
Alpine, however, is not just about the A110. There was the wedgy, six headlight A310 that came after, later gaining V6 power (and going down to four headlights). Then the bigger coupé that Brits know as the GTA, and the restyled, more powerful A610 before Alpine, the marque, was effectively ended by Renault in 1995.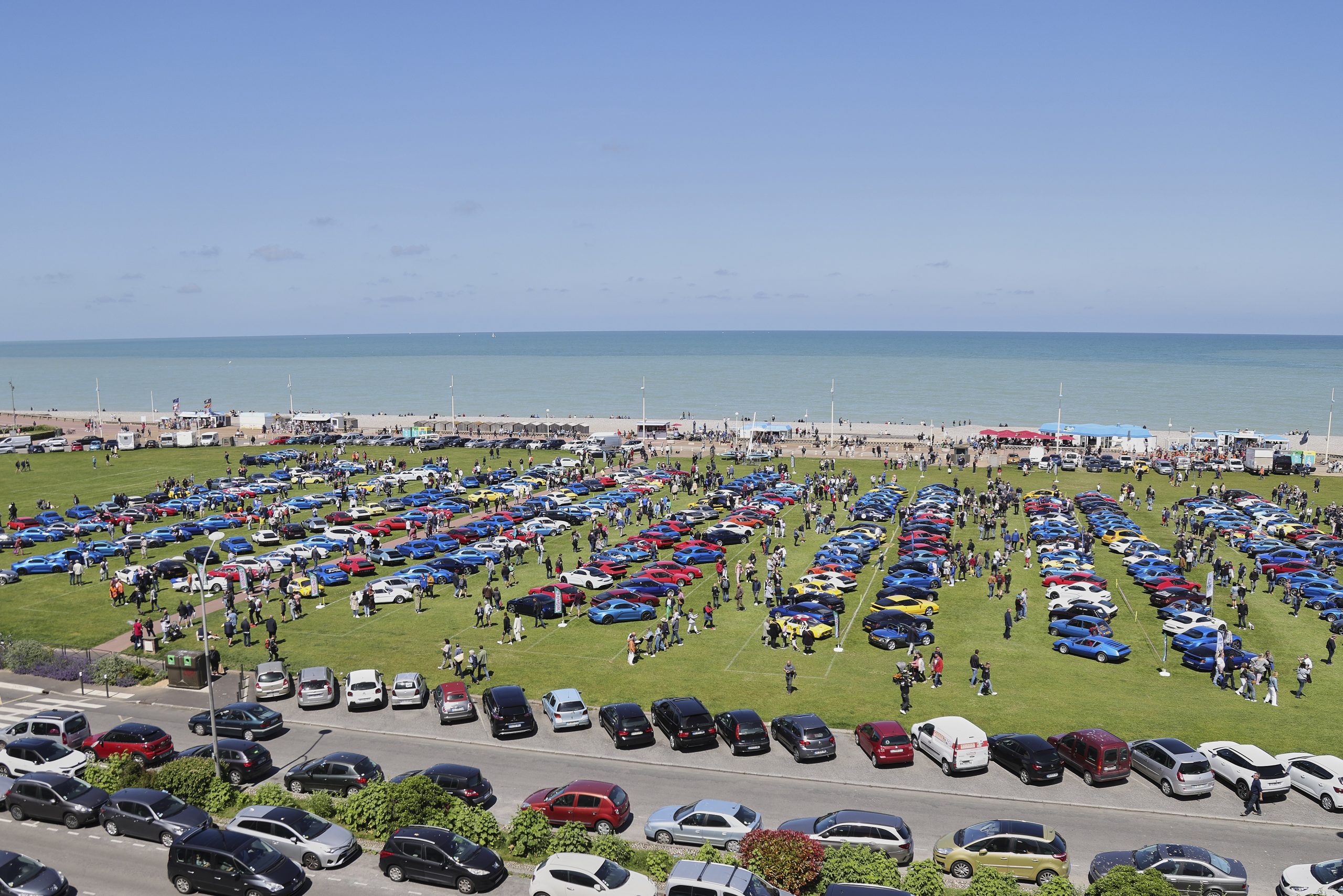 By hook or by crook, and a few hot Clio and Megane models along the way, the Dieppe factory survived and remains very much in business today as a base for the revived Alpine A110, the car that launched the rebirth of the sporty brand. Soon, it will also be building new Alpine EVs.
A quick history recap might be helpful because while Alpine is a long time cult hero in France, it's still not really known so well this side of La Manche. Fast forward then to Dieppe for this "1000 Alpines pour les 100 ans de Jean Rédélé" festival and just to be clear, this is no simple club event. For one thing, Alpine Cars itself is on hand to launch a sharp new special edition of the A110. This is the A110 GT J. Rédélé, finished in metallic grey, with black roof, silver brake calipers and 18-inch Grand Prix alloy wheels. It has the 296bhp A110 GT engine, a black leather interior, and is limited to just 100 units. Sounds good, but too late if you want one, as they've already all gone.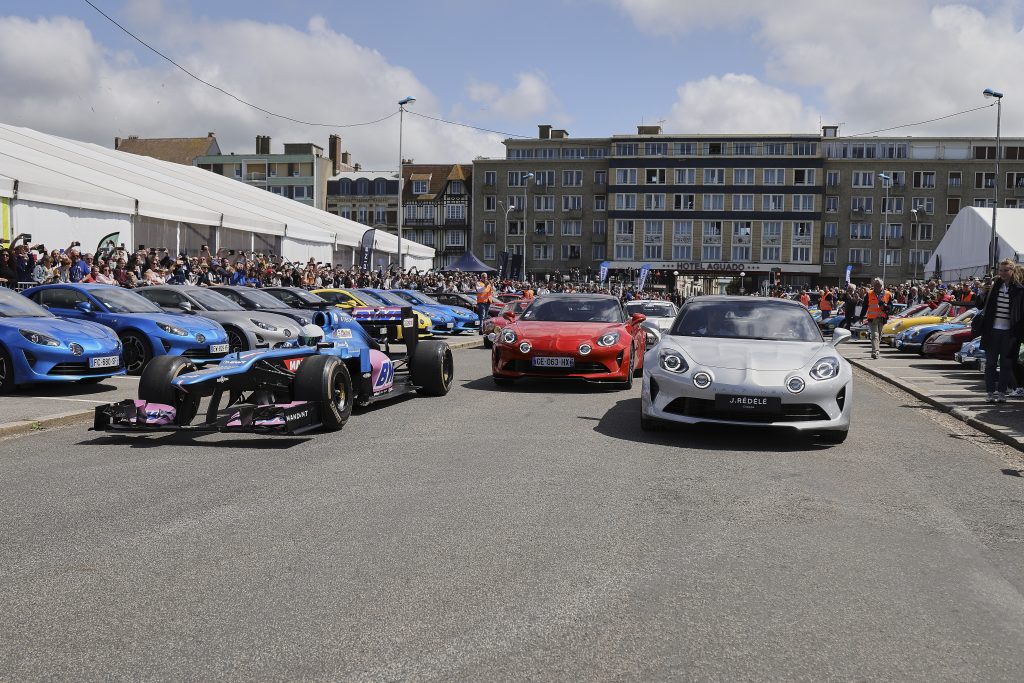 We also have a decibel-busting running of the 2022 BWT Alpine A552 Formula One car through the streets of Dieppe just to crank the action up another notch. Cue much tyre smoke, noise, donuts in front a huge crowd. Good times.
The Dieppe homecoming gets underway on the Friday afternoon. Full disclosure: I have an Alpine A110 of my own (from 2018) so this gathering in France held clear and obvious appeal to me. Driving down to Alpine HQ in Dieppe, to join surely the biggest Alpine gathering to date, wasn't something I was about to miss.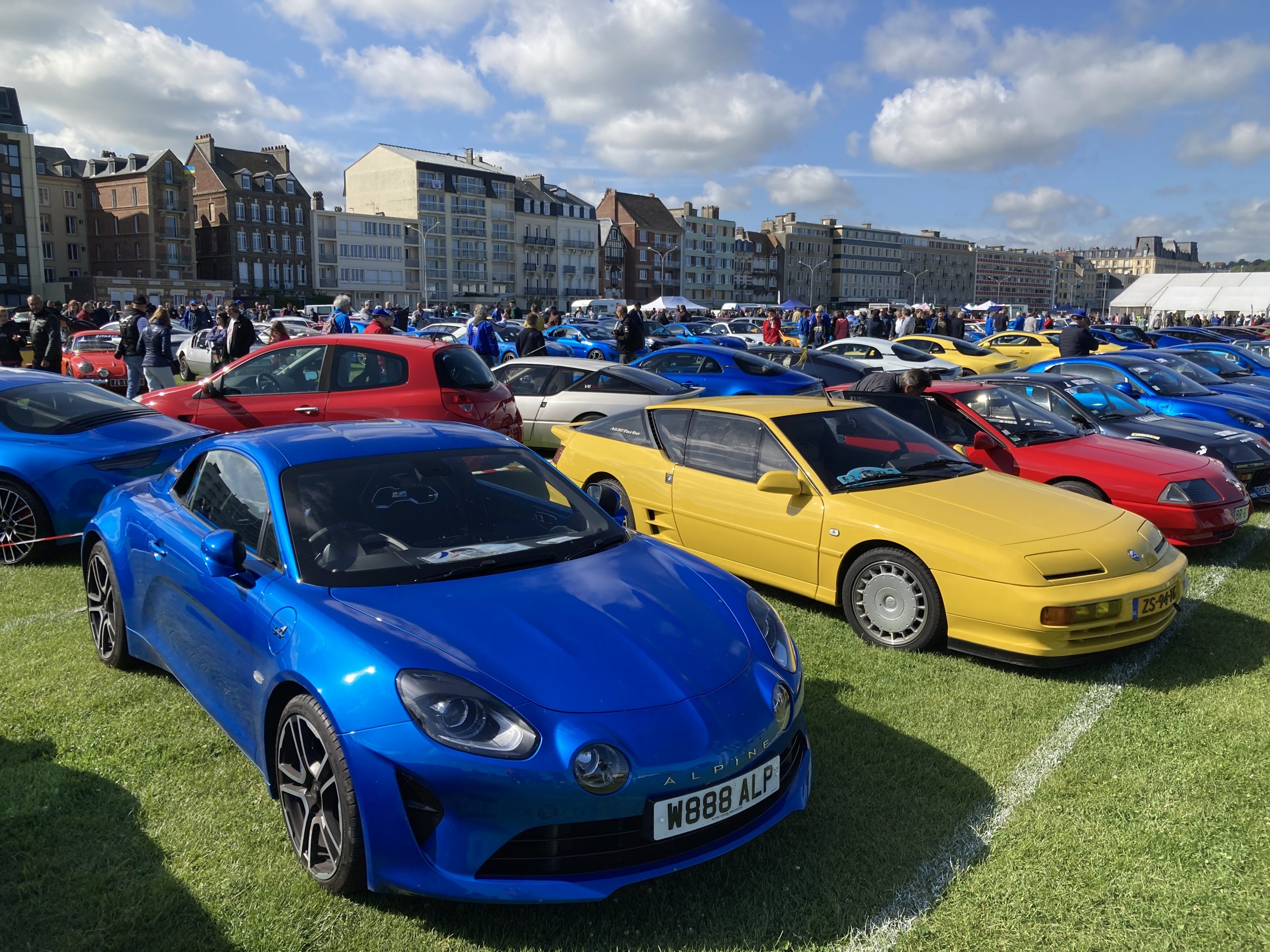 Through France, I'm reminded again that the A110 is such a brilliantly focused car. The route down through spectacular sections of French countryside in great weather suddenly gets a whole lot more interesting when I fall into an ad hoc convoy on the D920 with two Brits, one in a yellow A610, the other pedalling a red Megane RS. This goes on for miles and it is pure joy.
On the seafront at Dieppe, the troops are gathering and what a sight it is. Row upon row of Alpines and guess what, not all of them are blue. We have A110s, A310s, GTAs and A610s in a mass of colours: oranges, reds, greens plus various Renault-badged Alpines including, notably, a 1982 R5 Alpine Turbo over from the UK.
Visually, side by side, Alpines new and classic fit so well together. And happily, there were a mass of early Alpine models I'd never seen before.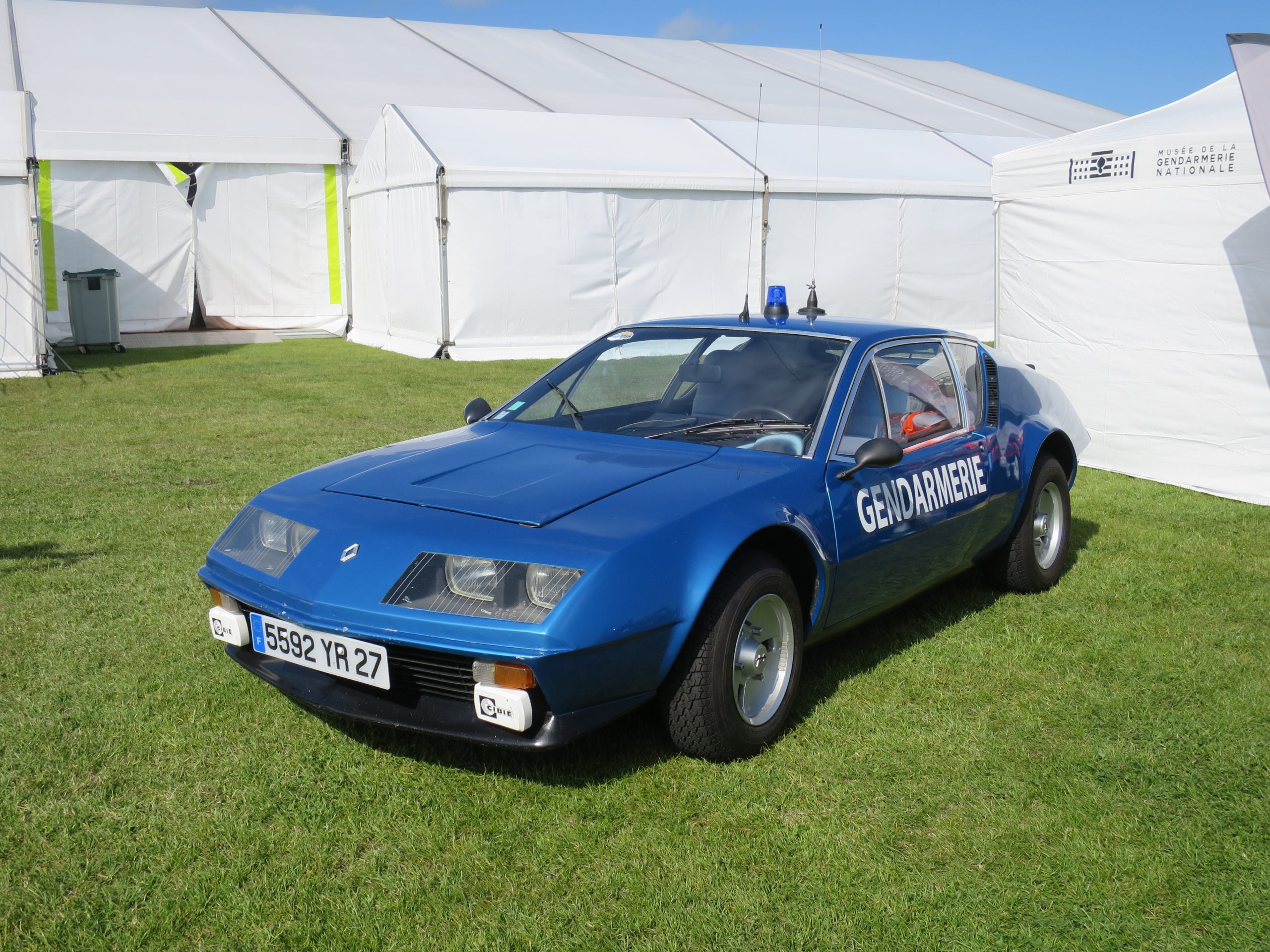 Those include models such as the A106 (1955-61), Alpine's first car, based off the lowly 748cc rear engined Renault 4CV, then the later A108 (1958-65), with peppier 845cc Dauphine Gordini power. Dinalpin was another new one to me, and this turns out the Mexican-made A110. There was also a curious four-seat 1108 cc Dinalpin A110 GT4, of which Dieppe brought out several in concours condition. It's a rare sight, and a treat for it.
In a giant marquee, a special tribute to Rédélé and the Alpine legend is laid on. Here was an array of cars, both racing and for the road, some fascinating Alpine artefacts, plus the mighty Renault-Alpine A442B that won Le Mans in 1978, driven by Didier Pironi and Jean-Pierre Jaussaud. It takes pride of place next to Alpine's latest A480 Le Mans hypercar.
On the seafront at Dieppe, there was an open, friendly vibe running through the whole weekend and if the organisation itself was slightly chaotic in a charmingly French way at times, that in a way added to the appeal.
On the Saturday night, there was a VIP gala presentation attended by many Alpine luminaries, past and present. Sunday's highlight was a series of Alpine convoy runs out to the Alpine factory on the outskirts of the city where owners, including Andy Owler of the UK's Club Alpine Renault, had their car photographed in front of the Alpine factory sign. Owler had driven out in his superb 1971 Mexican-made Alpine A110, decked out in vivid yellow Group 4 colours.
Through Dieppe itself, there were streams of Alpines on the move, lights flashing, horns tooting, making for a true carnival atmosphere. The organisers said they wanted to get 1000 Alpines in Dieppe for Rédélé's 100 years. In the end, they got a reported 1104. So mark that down as a major result.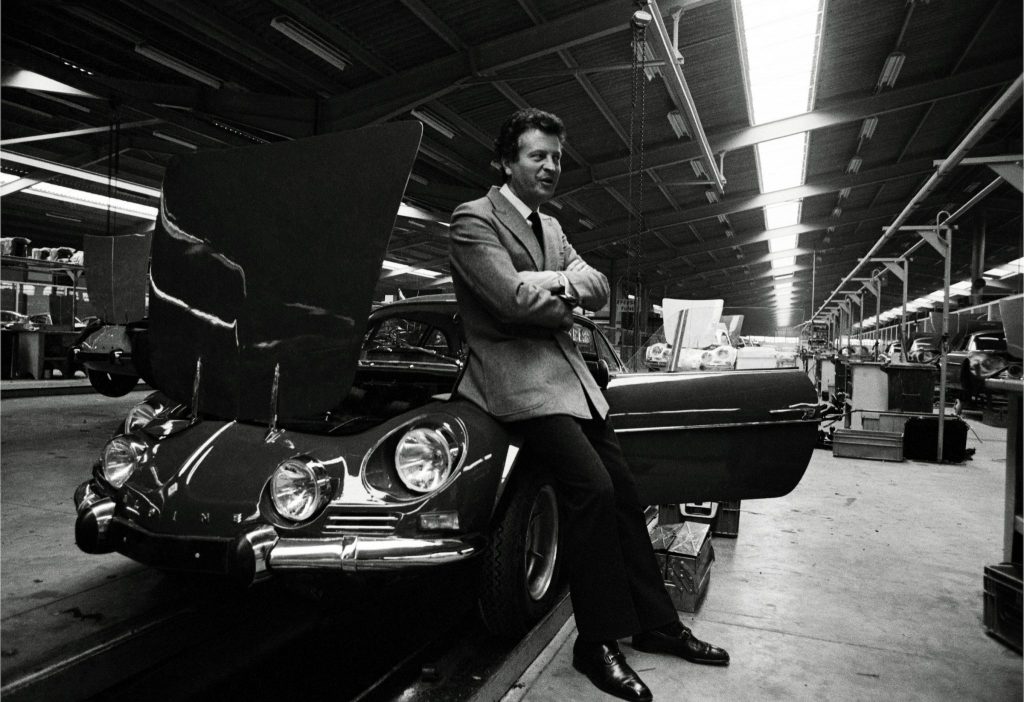 A year after Rédélé's death, the people of Dieppe erected a statue of the man in his honour. To witness more than a thousand cars bearing his former company's name make a pilgrimage to his birthplace, on what would have been his centenary, speaks volumes of how highly regarded he remains to this day.
Read more
Opinion: If the Alpine A110 is the best sports car money can buy, why don't we buy any?
10 starter rally cars that made winners of their drivers
Opinion: Don't let emotions ruin your next car-buying adventure