While they all went on to drive much more powerful cars, these are the humbler classic rally cars that enabled Colin McRae, Richard Burns, Ari Vatanen and other heroes from rallying to get noticed in the forests, spotted on the road stages and singled-out on snow.
And the good news is while few of us may yet be able to acquire the original rally versions, the road-going models could be within your budget. Perseverance will be called for, as they're all rare. But that's all part of the fun , surely? After all, nobody said it was going to be easy finding the car of your dreams.
So without further ado, let us salute 10 road-going models of the rally cars that heroes of the sport first made their mark in.
How much is your car to insure? Find out in four easy steps.
Get a quote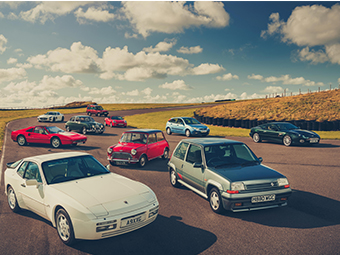 Vauxhall Nova Sport: Colin McRae
The late Colin Steele McRae MBE began his competitive driving career in a Mini in auto testing. In rallying, he'd already driven cars like a Chrysler Avenger and a Talbot Sunbeam before he moved to a Vauxhall Nova Sport, in 1987. With its 1.3-litre 125bhp engine it never stood a chance of running at the front of the field. Not in a regular driver's hands anyway, but that didn't deter Colin setting 3rd fastest time on a stage of the Skip Brown Rally, blowing away Group B MG Metro 6R4s and Opel Manta 400s in the process.
You can buy an excellent 1/43rd scale model of A681 DNT from the Colin McRae Tribute Collection. Full-size road-going models are a little harder to track down as only 502 examples of the rally homologation special were ever built and less than a tenth of that number are said to remain. Pristine low-mileage examples, complete with period yellow grey and red GM Dealer Sport graphics, can fetch up to £25,000.
Peugeot 205 GTI: Richard Burns
Like McRae, the late Richard Burns also dabbled with a rear-wheel-drive Talbot Sunbeam early on in his career before settling on front-wheel drive to climb the motorsport ladder. Burnsie opted for a 205 GTI 1.9 in the Peugeot Challenge and to say he lavished attention on it is an understatement. "My car was so immaculate that people decided my team was loaded with money. We weren't. But we were quick. I did everything I could to make sure my car was the best it could be, and the work paid off because I won every rally I did in that Peugeot for two years," recalled the 2001 World Rally Champion, in his autobiography Driving Ambition. Many still regard the ultra-agile road-going Peugeot 205 GTI as the greatest ever hot hatch. You can pick one up for around £7500 – if you bring a trailer and are up for a full rebuild. As the Hagerty Price Guide shows, if you want a really good one, be prepared to add at least another £20,000 to your budget.
Toyota Corolla GT AE86: Kris Meeke
As classic rally cars go, this one has some mouth-watering ingredients, including rear-wheel drive. Admittedly, technically this car belonged to Barry Meeke, Kris's older brother, but Kris sat in the passenger seat navigating on night rallies in Northern Ireland. Run on country lanes in the wee small hours, these events were for road-going cars, and few were as well suited to the task as the Toyota Corolla GT AE86. With its twin-cam 1.6-litre engine and live rear axle, the Corolla remains a legend with a cult following almost four decades after it was launched in 1983. It inspired an army of drifters and of course, Toyota's spiritual successor, the GT86. Few AE86's remain, and while you might find a tired, high mileage example for under £10,000, be prepared to go to £35,000 if you enter a bidding war for one in tip-top shape.
Volkswagen Golf GTI Mk II: Ot Tänak
For many of us, the first taste of driving freedom comes when we manage to cajole the keys to a parent's car. The current World Rally Campion Ot Tänak got his driving career started by getting behind the wheel of his father's Volkswagen Golf GTI Mk II rally car. Launched in 1984 and powered by a 110bhp 1.8-litre eight-valve engine, the Golf was never a match for the Peugeot 205 GTI, although things improved with the arrival of a 137bhp 16-valve model in 1986. To this day, the MK II remains in the shadow of its iconic predecessor, the MK I GTI. That has kept prices affordable to some extent, although daily drivers are now going for £7,000, rising to £20,200 for pristine examples, according to the Hagerty Price Guide.
Citroën CX 2400 GTi: Henri Toivonen
The great Henri Toivonen began his rally career in a little Simca Rallye before sliding sideways to fame by winning the RAC Rally 40 years ago in a Talbot Sunbeam Lotus. However, Henri's first works outing was in an unlikely and unwieldy Citroën CX2400 GTi, in Portugal in 1978. The drive was meant to recall Citroën's glory days, when Henri's father Pauli won the Monte Carlo rally in a DS21 in 1966 – only after the French organisers had excluded the Minis on trumped-up charges of headlamp technical infringements. "It's not really a rally car," reflected Henri on his CX2400 GTi "It's heavy and difficult to dive." Nevertheless the young Finn led his class before rolling the French machine. While the big Citroën is one of the more unlikely cars to ever carry a GTi badge, it does have a unique charm. Tracking one down though will take dedication and buying from abroad – see all our advice on buying and importing a car to the UK here – where prices start at around £3000.
Ford Escort MK1: Malcolm Wilson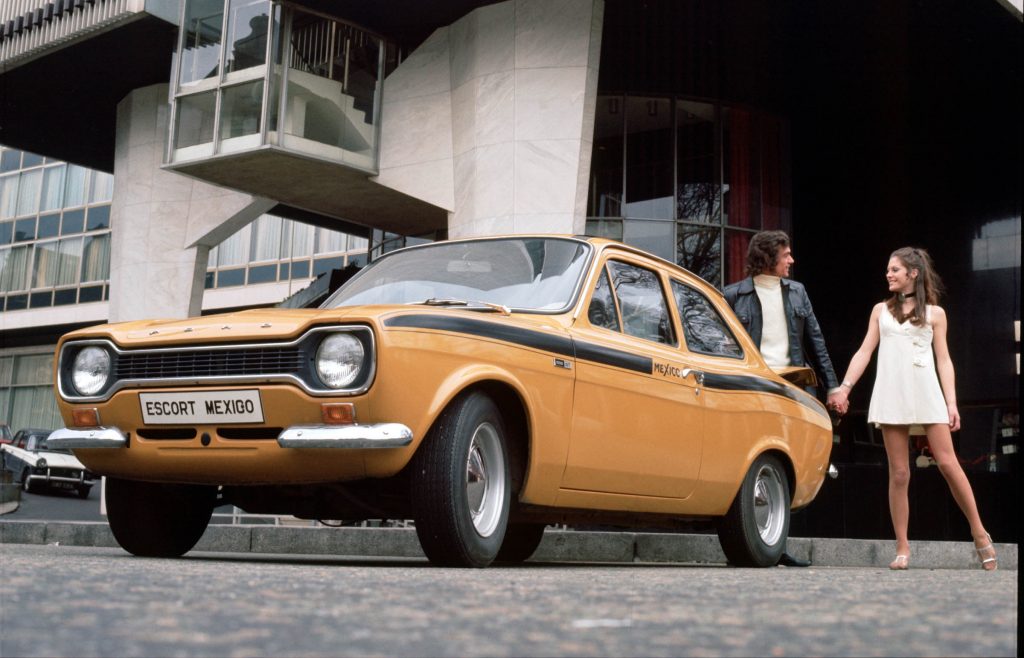 M-Sport boss Malcolm Wilson had blue blood running through his veins from the start – Ford blue, not aristocratic blue. He started working on his first stage rally car, a Ford Escort Mk1, at the age of just sixteen and when he got his driving licence, he campaigned it for three years, from 1973. Every season, with more experience, Malcolm got faster. And so too did the Escort thanks to its ambitious owner's programme of constant upgrades – from a 1300cc power unit to a twin-cam Lotus engine, then to a 1700cc affair and finally an 1800cc BDA, the ultimate in Ford rally propulsion power at the time. Back then Ford Escort Mk1s were ten a penny; not so now. These classic rally cars are rare. According to the Hagerty Price Guide, prices for a Mk I 1300 GT start at £9,5000 for a fair example and rise to £23,000 for one in Concours condition.
Alpine A110: Michèle Mouton
Pierre Mouton had a hunch. He reckoned his daughter could make a pretty handy rally driver, so he bought her a Renault Alpine. Michèle Mouton did not disappoint her father. Years later she came within an ace of winning the world championship in an Audi Quattro. But it was that glass fibre bodied Alpine A110 that stated it all. Today, you can expect to pay anything from £46,300 to £105,800.
Saab 96 V4: Stig Blomqvist
When it comes to longevity, few drivers can match Sweden's Stig Blomqvist. Between 1973, the year the world rally championship for manufacturers started, and 2006, he competed on at least one round of the series every single year. His last WRC event to date – because with Stig you never really know if he's done with rallying – saw him come home 24th in a Subaru Impreza WRX STi on the Swedish Rally. Thirty-three years before that, he won the same event, in what else, but a Saab 96 V4. While admittedly missing some of the character of the earlier two-stroke model, the later four-cylinder 96 is in more plentiful supply. And unlike most of the classic rally cars here, values haven't rocketed beyond reach, with prices ranging from £3000 to £12,900.
Opel Ascona 1.9: Ari Vatanen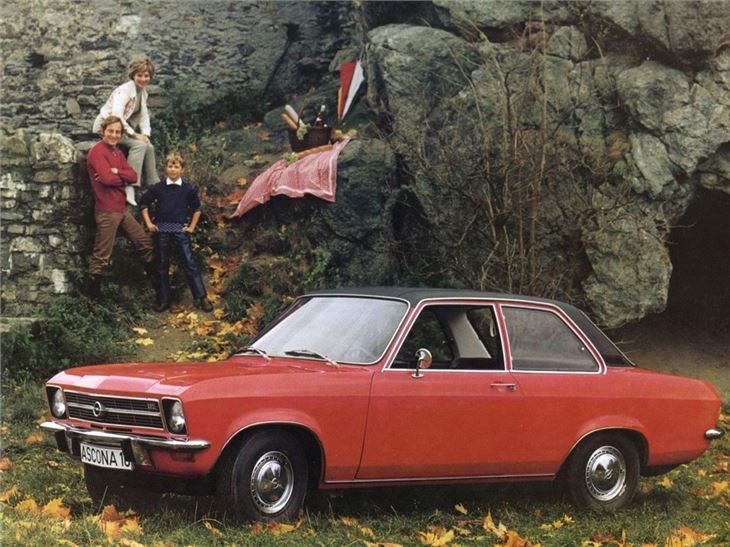 In the mid-1970s a certain Finnish mechanic was a very busy man. His job was to try and keep Ari Vatanen's much-battered Opel Ascona on the road. "As a car, it was a good fit for me – very well balanced with just a hint of oversteer," recalls Ari. "It was easy to maintain too. It was looked after by local wizard Ali Haimakainen, who used to work on it in the evenings, straightening the panels and so on." If you are hankering to own a 1970's Ascona, you definitely want one that lived a more comfortable life than Ari's car. Immaculately restored versions can reach more than £12,000. But for a serious fan of classic rally cars, that's a small price to pay.
Porsche 911 S: Björn Waldegård
The late Björn Waldegård won the inaugural world rally championship for drivers in 1979 with the combination of a Ford Escort RS 1800 and a Mercedes-Benz 500 SLC. But it was with Stuttgart's finest that he first made his mark, winning the Monte Carlo at the wheel of a Porsche 911 S in 1969, and again in 1970. The 2.2-litre flat-six, air-cooled 911 S is, for some, the most desirable car on our list. So, it is no surprise then that it is also the most expensive, with prices ranging from £79,600 to £171,000.
These boots were made for racing: meet Ciccio Liberto, cobbler to racing and rallying royalty