The current 718 Cayman GTS introduced me to an experience I never imagined I'd have at the wheel of a Porsche: a mainstream model I preferred to its vaunted GT-series sister.
Yet there it is: when I drove the current Cayman GT4 I was as captivated as ever by its poise and pace when driven as fast as I felt I wanted it to go. But for the rest of the time I was bothered by how it felt just a bit too, well, normal, which is not what I want from such a car.
How much is your car to insure? Find out in four easy steps.
Get a quote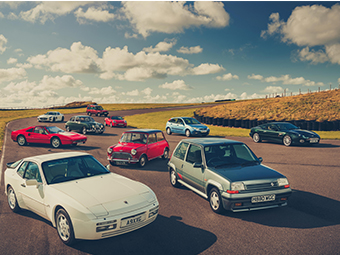 The GTS with essentially the same engine and barely diminished performance seemed to me to offer no less fun but even greater appeal as a daily driver, which is precisely what I want from a GTS. And then there is the small matter of the £11,000 it will leave in your bank account compared to the GT4.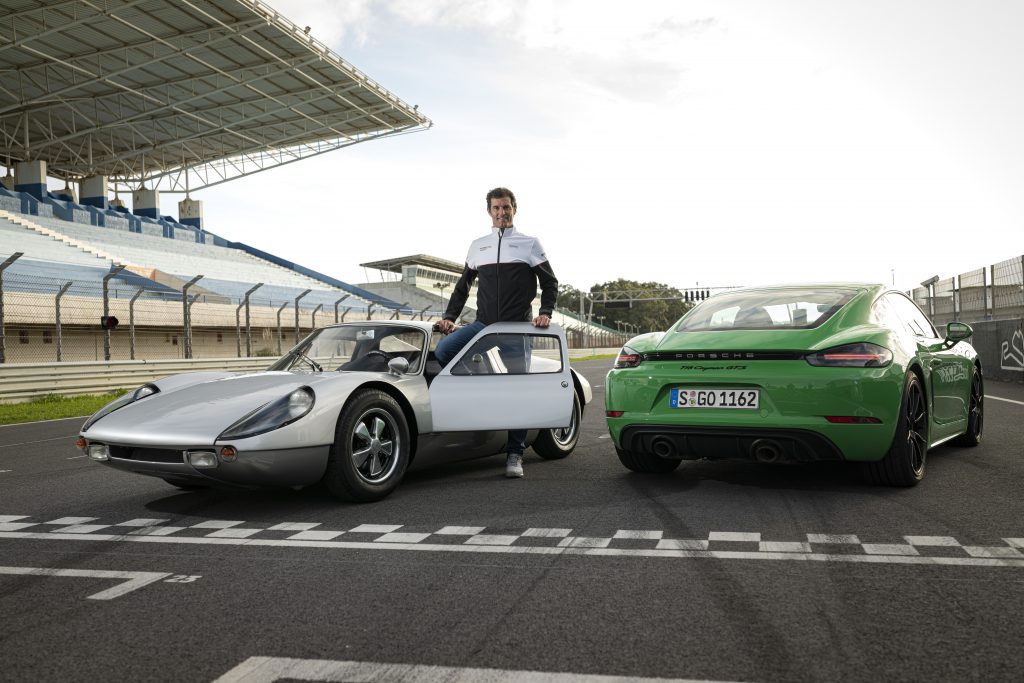 You will of course remember the key difference between this Cayman GTS and all others of the current 982 generation whose life began in 2016: they are fitted with a turbocharged flat-four engine of 2-litre capacity for standard Caymans (and Boxsters), and 2.5-litres for the Cayman S and previous GTS. The replacement of that engine with the 4-litre, naturally aspirated flat-six hitherto seen only in the current GT4 is transformative.
You turn the key and the engine says, today is going to be different
Gone is the ugly burble of the flat-four-cylinder, replaced once more by that same sweet sound made by the 911 – except it's better still because it's not muted by turbochargers. Now, in the past before 2016 when all Caymans and Boxsters had six cylinder engines I was critical of those too because even the 3.4-litre engines used in S and GTS models were short of mid-range torque and ill-suited to their inadvisedly long gear ratios. Indeed I even ventured to point out that though the new fours were sonically uncouth, turbocharging did eliminate this problem and, indeed, provide the chassis with far more of a challenge than the old flat six could muster.
The new motor with its chunky 4-litre capacity means you no longer need choose: it has more than enough torque to cover the ratios yet sounds just as good as the old 3.4. If there is a catch – save hefty fuel consumption – I couldn't spot it.
Instead what it provides is a dazzling synthesis of every day usability and edge of your seat entertainment.
Everything about this car demonstrates how well Porsche understands both the needs and desires of its customer. The interior's actually looking quite old now, particularly relative to the new 992-generation 911, but the way the weights of the pedals, steering and gearshift are matched is as good as you'll find on any car at any price. The wheel is large, quite low geared and unadorned, the driving position perfect. Then you turn the key (yes, you still do) and hear the same sound drivers of the best Porsches have been hearing since the 901 first fired up in 1963. As ever, it sets you up and says 'today is going to be different.'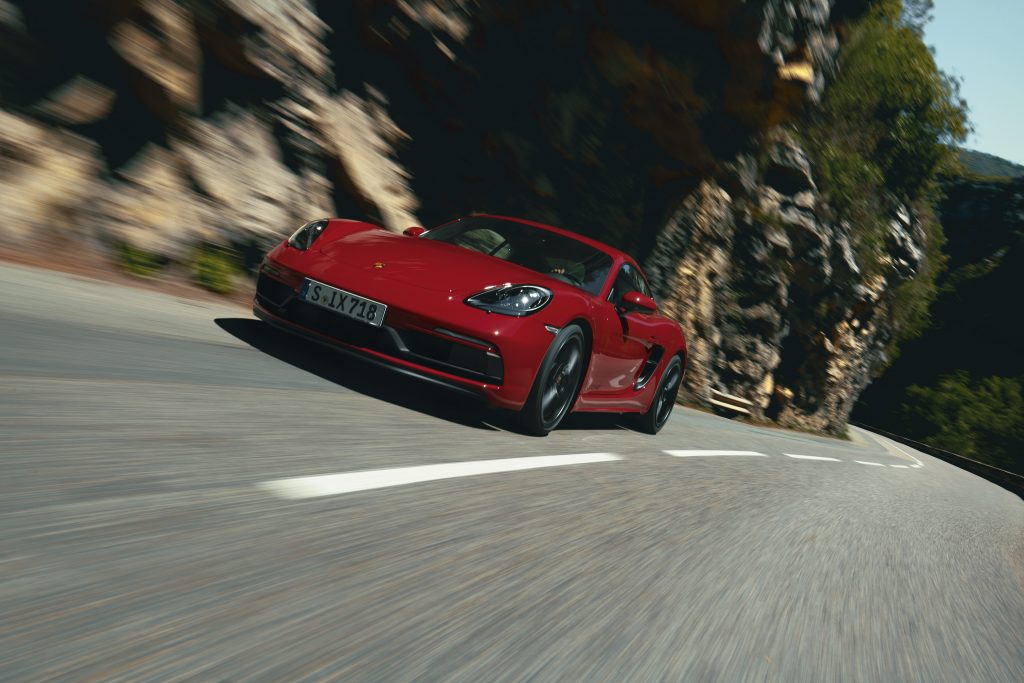 As indeed it is. This is a car you can enjoy on any road and in almost any weather, and that is key to its appeal. The GT4 on its uncompromising Michelin Pilot Sport Cup 2 track day tyres is really at its best in the dry and while they work well enough when it's damp so long as the air temperature is reasonably high, their performance can fall off quite dramatically if they actually have to shift water, or it's really cold. Or both. The GTS has no such issues. Ultimately it may not pull quite the same lateral G, in optimum conditions, but on the public road, who on earth cares about that?
This is still what I call an alarm clock car, namely one that promises so much you set the alarm so you can get out there and enjoy the roads and surrounding landscape while the rest of the world snoozes on. It is also a zero destination car, one you don't simply enjoy on your way to somewhere else, but which you go out and drive for no other reason than that you can.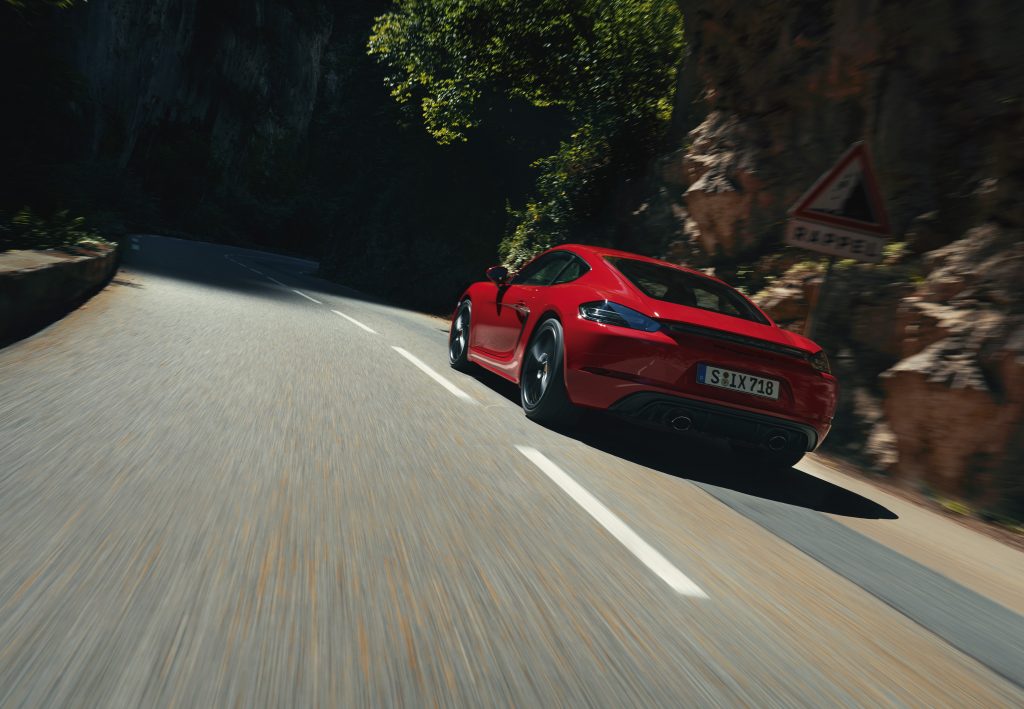 There you'll discover a car with such balletic poise and agility, such fine balance and feel you might indeed think you were driving some dedicated track day tool. You may even find yourself committing the heresy of wondering what, save a near unusable set of rear seats, a far more expensive 911 was bringing to this particular party. And you conclude that bar a little more outright punch, not very much at all.
But there's another reason I think this Cayman GTS is one of the more sure fire future classics. If the rumour mill is right, it's replacement won't be like this at all. Indeed it is likely to be partly or wholly electrified, a hybrid or EV quite unlike the car you see before you. And the time may come when we look back at this, one of the very last fast sports cars of any kind you can buy with both a manual gearbox and a naturally aspirated engine, and realise that we never had it so good.
It is the kind of car we may end up really missing. Unless, of course, you already have one in your garage…
How does the Cayman 718 GTS compare with the BMW M2 Competition? Click here to read Andrew Frankel's review