The auction of a 1985 Ford Escort RS Turbo Mk1, formerly owned by Princess Diana, has defied all expectations and sold for £724,500, including buyer's premium.
The eye-watering sum has left even seasoned observers of the auction scene astonished. The Hagerty Price Guide lists the typical value of a Mk1 Escort RS Turbo in concours condition at less than £36,000.
It means the connection to one of the most famous individuals of the 20th century saw the value of the car increase by a staggering 2062 per cent. The comparatively humble fast Ford sold for as much as one of the most prized classic Ferraris of recent times, the 365 GTB/4 – better known as the Daytona. An alloy-bodied, 1968 Daytona costs an average of £686,000 in fair condition.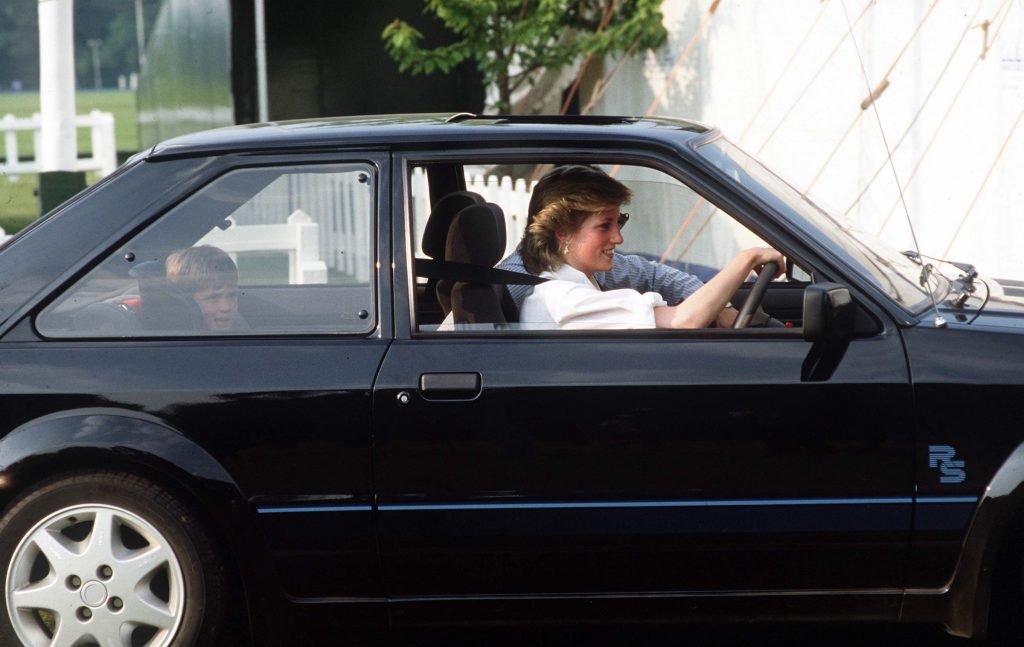 The Escort RS Turbo was sold today by Silverstone Auctions, getting the long-weekend of Silverstone Classic off to a flying start. Auctioneer Jonathan Humbert told the BBC there had been huge interest in the vehicle, which had received the firm's largest number of telephone bids in 12 years.
Earlier this year, Hagerty published The Power List, which revealed how much more people will pay for cars linked to celebrities and movies. Diana topped our Power List 'Royalty' section with an average of 813% increase over a standard car without a link to her. As a result of this sale, that number will rise even further.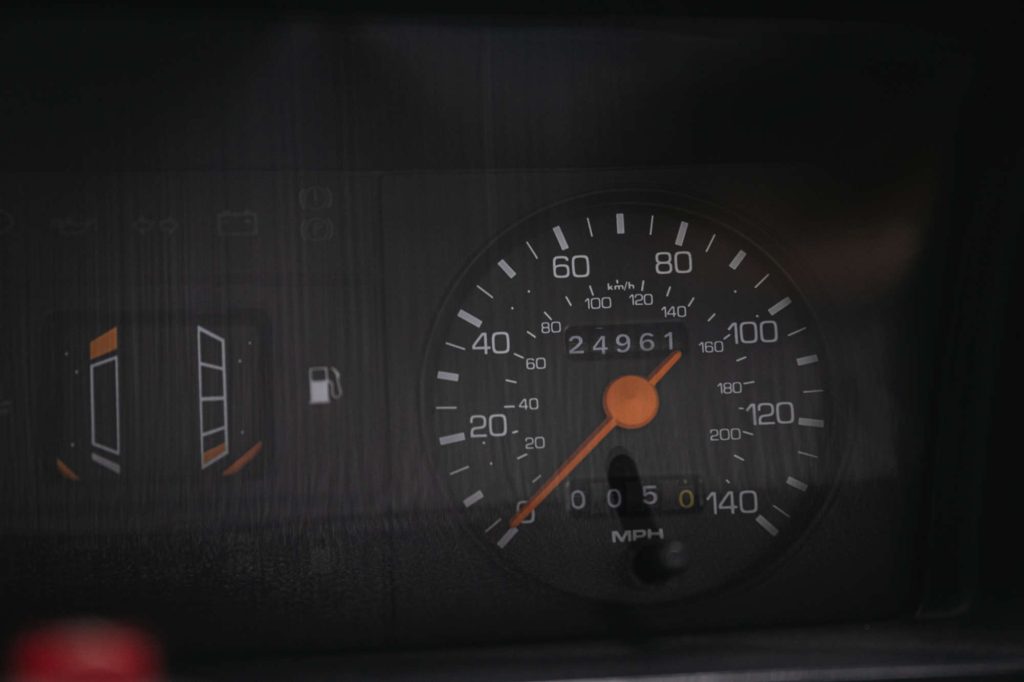 The 1985 RS Turbo S1 – the only such model finished by Ford in black – was ordered and specified for Diana, Princess of Wales, and was the last Escort she owned. It had covered less than 25,000 miles at the time of the sale.
The only black RS Turbo S1 in a fleet of white cars also had a second rear view mirror for Diana's accompanying SO14 guard, who sat behind a glovebox mounted radio, for which the cable remains. Diana's RS Turbo S1 was seen and photographed frequently in Chelsea and Kensington; HRH Prince William even went for rides sat in the back.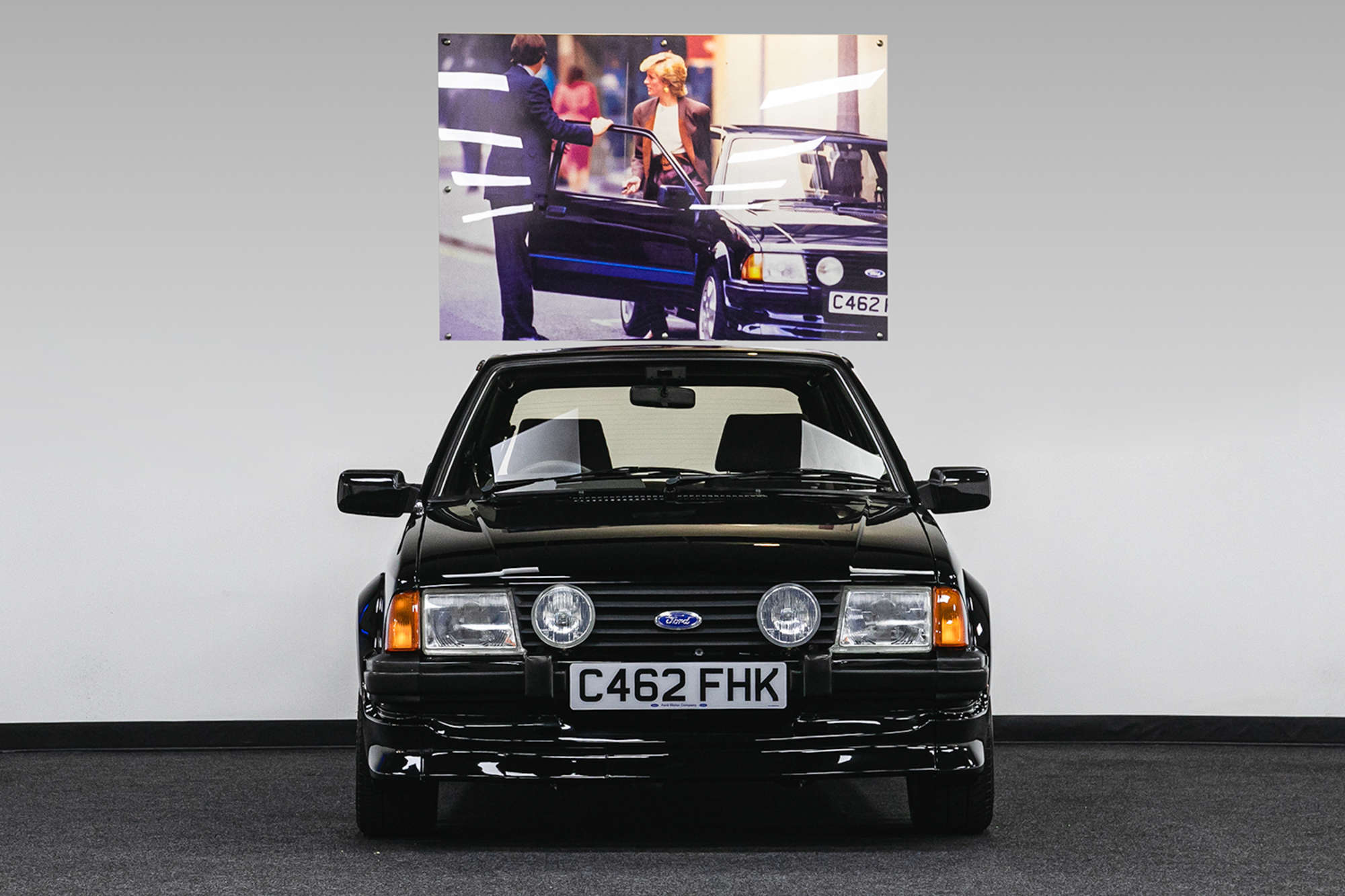 The turbocharged Escort came from a private collection. In 1993, it was given away in a Kiss FM radio promotion, having previously been used by the wife of Ford's Government Sales manager, Geoff King.
Silverstone Auctions currently holds the record price for the sale of an Escort RS Turbo S1, achieved this time last year. Built in the same year as Diana's car but without Royal patronage, it managed £63,000.
John Mayhead, Editor of the Hagerty Price Guide, believes today's sales result will be remembered as one of the great moments of 2022: "This sale price is more than our lowest Ferrari Daytona value and not far from Miura money.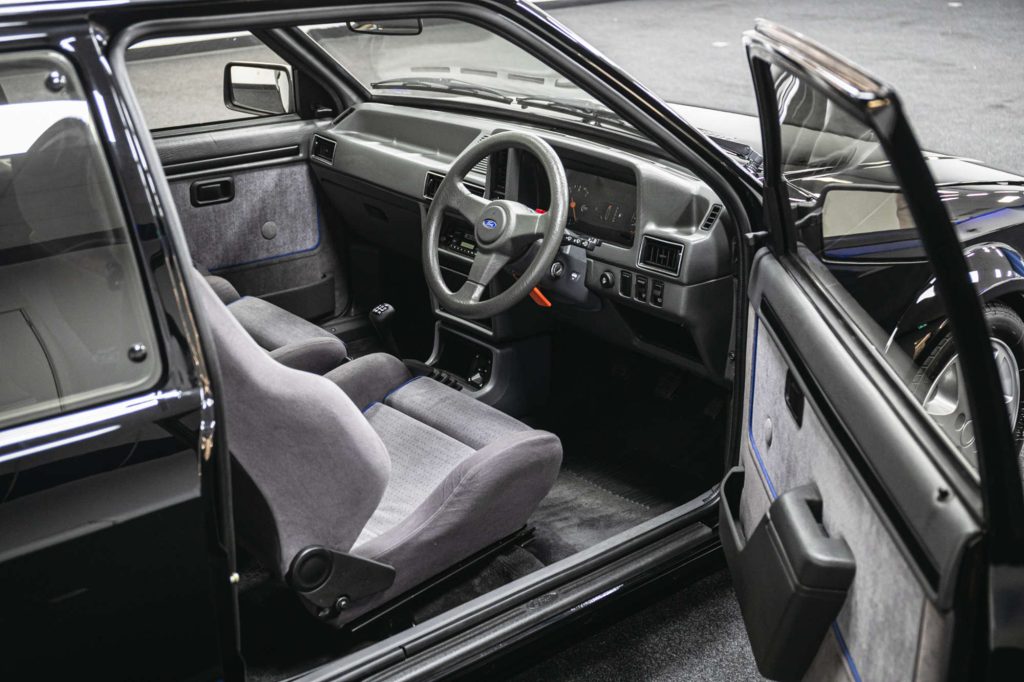 "Assuming that Princes William and Harry weren't involved in a bidding war, this was a truly unbelievable amount to be spent on this car. I know that some people are trying to move cash into assets, and others are using loans to buy cars that they believe will weather the inflationary storm more than other investments, but still…
"Last week, I was asked what I thought it would sell for, and I forecast anywhere between £100,000 and £120,000."
Read more
The Hagerty Power List 2022: Royalty
Going up! 8 significant risers in the Hagerty Price Guide
Owned 40 years and stored 30, this barn-find Aston Martin DB4 now needs some love