You can find out everything you need to know about what's going down at the 2022 Silverstone Classic long-weekend, in this preview, but right now we'd like you to enjoy a livestream of the Silverstone Classic in the background so that, no matter where you are or what you're doing today, you can indulge yourself in classic motor racing at its finest.
There are no less than 20 races, spanning 10 decades of on-track competition history, in addition to the qualification sessions. Everything from pre-war sports cars to 1990s F1 cars will be charging around Silverstone's high-speed grand prix circuit. We've added the full timetable, below, so you can plan what to watch, when.
So hit the play button, below, and enjoy the sights and sounds of significant cars and storied drivers battling it out for the chequered flag.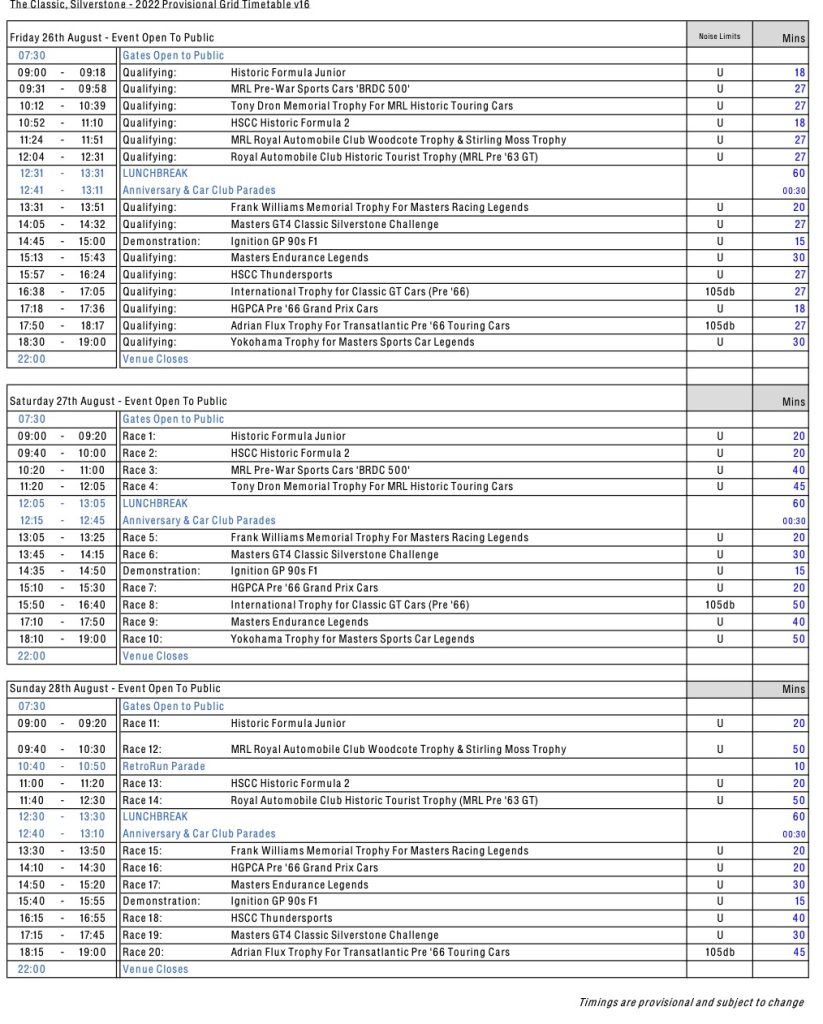 Check out the Hagerty Media homepage so you don't miss a single story, or better yet, bookmark us.