The August Bank Holiday weekend sees the return of the Silverstone Classic – one of the largest historic motor sport events in the UK.
Held at Silverstone Circuit in Northamptonshire, home of the British Grand Prix, the Classic is an institution, having begun in 1990 and run every year until 2020, when, owing to coronavirus restrictions, its 30th birthday event was postponed.
How much is your car to insure? Find out in four easy steps.
Get a quote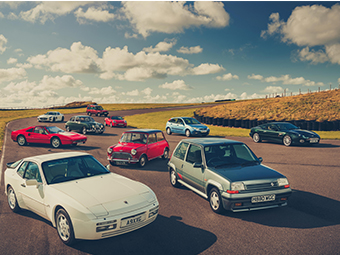 Historic racing is key to the Classic's appeal: 20 races across ten decades in two days means there's something for every motorsport fan, from pre-war sports cars to Nineties Formula One cars, with plenty of GT and touring machines in the mix. Beyond the racing, Lewis Hamilton's seven title-winning Formula 1 cars will be on display, while another household name celebrated during the weekend will be Jeremy Clarkson – albeit because his Diddly Squat farm shop will be popping up to lead a mini foodie festival.
There will also be a huge collection of car clubs and static car displays in and around the paddocks, as per Classics past, and you'll have a chance to catch up with cars celebrating model anniversaries, including those for the AC/Shelby Cobra and Lotus Elan. In further recognition of the Queen's platinum Jubilee year, there's a "Best of British" theme packed with domestic cars running throughout the two days.
When is the Silverstone Classic?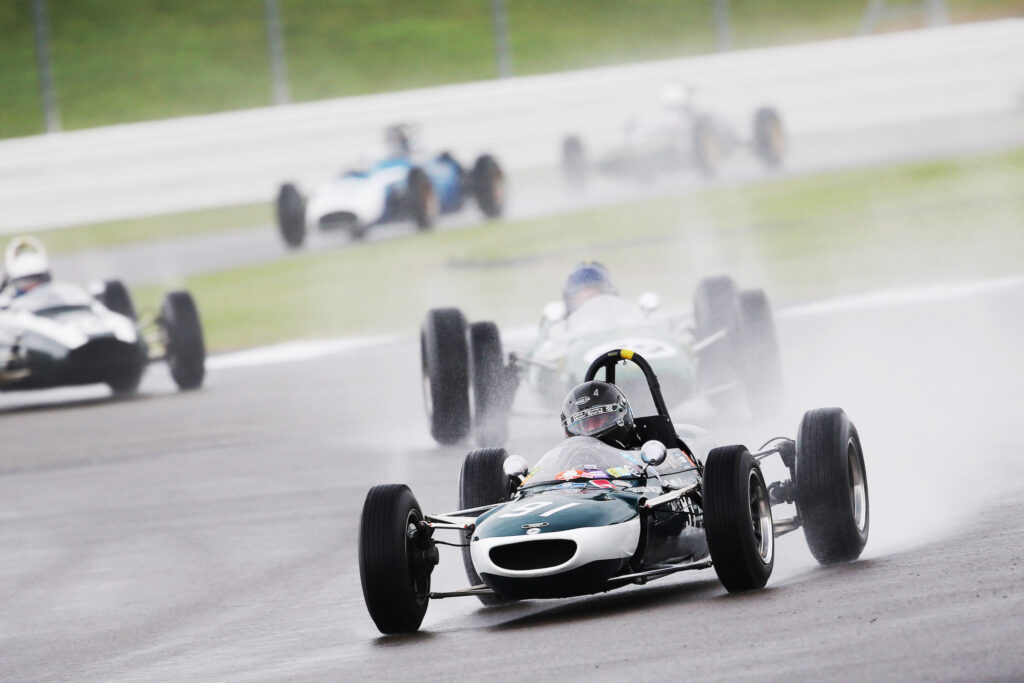 The 2022 Classic takes place on the 26-28 August Bank Holiday Weekend. Or the weekend after RADwood, if you're keeping track. It won't get as busy as the British Grand Prix around the local area but expect delays on the A43 – the main point of access to the circuit. We doubt the traffic jams will be dull, however.
Where can I buy tickets?
Online, via Silverstone's website – single (per-day, Friday to Sunday) and full weekend options are available. More than 120 clubs are expected, though display packages with car clubs are now fully booked.
There's also something called a "Retrorun" package, split between pre- and post-tax-exempt cars, which gives you tickets for the whole event, plus a run in the countryside around Silverstone on the Saturday. If you want to camp for a single day or for the whole weekend, that's still available too, at time of writing.
What can I expect to see at this year's Classic?
At the 2022 Silverstone Classic, tributes will be paid to current and past racing legends, some of whom are sadly no longer with us.
Starting with the present day, seven title-winning Formula 1 cars driven by Sir Lewis Hamilton will be showcased. Not only that, but the on-track "Ignition F1" exhibition of '90s Grand Prix cars will run every afternoon of the Classic, allowing fans to relive the glory days of V8 and V10 engines.
F1 legend, Sir Frank Williams' life and career is to be celebrated as part of the Classic's exhibitions. Sir Frank, who died last year, notched up his team's first-ever F1 victory at Silverstone in 1979, while Nigel Mansell and Damon Hill also brought home Williams victories there in 1987, 1991, 1992 and 1994, respectively. The FW07 driven by Clay Regazzoni to victory at Silverstone, owned by Williams Heritage, will be on static show in tribute to Sir Frank and Williams Grand Prix Engineering.
There are also tribute races held in honour of late tin top racer and journalist Tony Dron on the Friday and Saturday. The entire grid, a mixture of saloon and touring cars from the Seventies through to the Nineties, will all now run under the banner of the Tony Dron Memorial Trophy in his honour. Sir Stirling Moss, who passed away in 2020, has two races held in remembrance – the Stirling Moss Trophy, on Friday and Sunday, held for pre-1956 sports racers and sports cars built before 1961.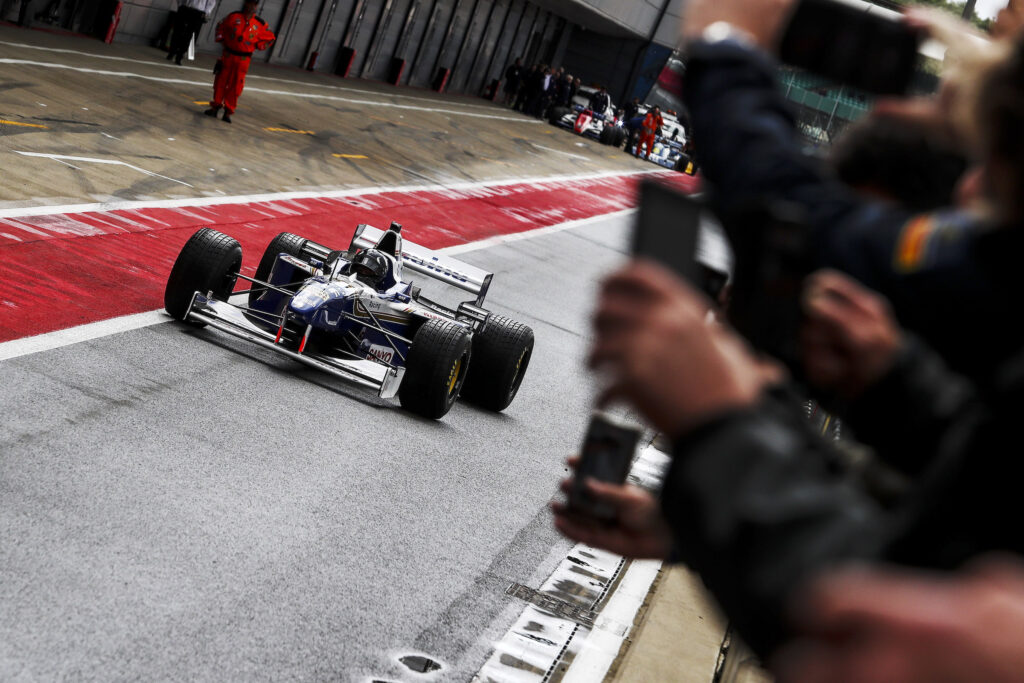 This year the Classic is observing 40 years of Group C sports car racing, though plans to hold races had to be shelved owing to a low number of entries. A one-off exhibition and demonstration runs will still take place, however. For those who prefer their motorsport on looser surfaces, Slowly Sideways UK will return with displays twice a day for rally fans, featuring a roll call of iconic metal from Group 4, Group B and Group A eras.
TV show, Wheeler Dealers is set to return, with presenters Mike Brewer and Marc "Elvis" Priestley running classic car appraisal clinics on the Saturday and Sunday between races. Silverstone Auctions will also be running its Classic sale across the Friday and Saturday – lots include a Ford Escort RS Turbo Series 1 previously owned by Diana, Princess of Wales.
Meanwhile, those who enjoyed the seldom seen classics of Hagerty's Festival of the Unexceptional have The Telegraph's 'UK's Rarest Cars' display to look forward to, which commemorates 50 of the country's near-extinct historics.
Anything else?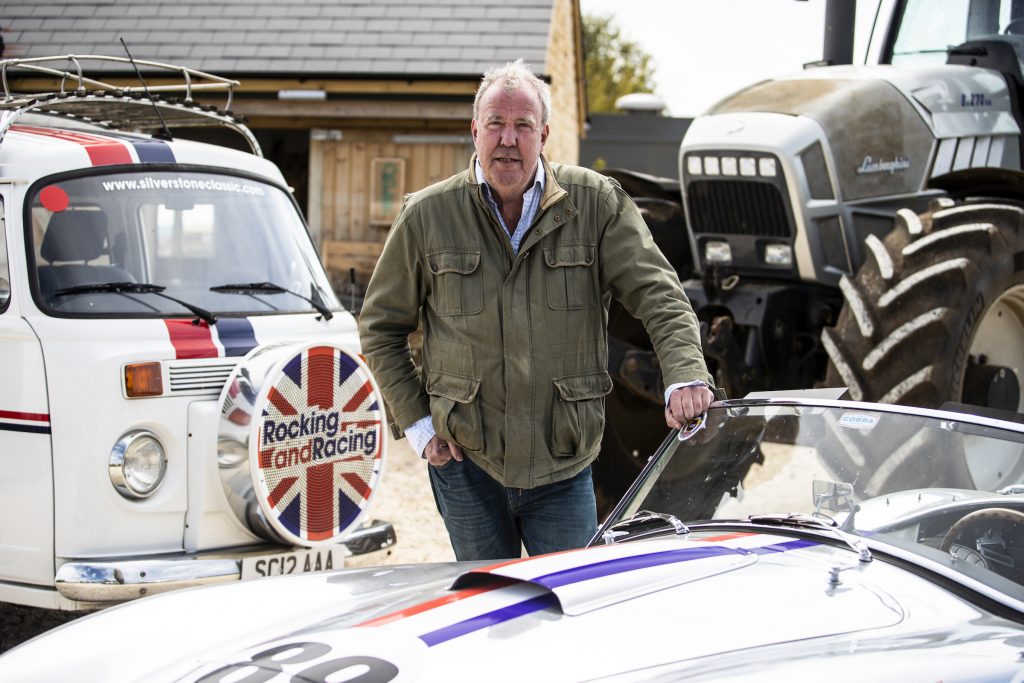 Not strictly car related, but there's also live music every evening of the Classic when the cars are locked up in the paddock. Expect performances from the likes of Rick Astley, Dodgy, Sister Sledge, Gabrielle, and Bjorn Again, a renowned ABBA tribute act.
"Foodies" also have taster sessions and seminars to look forward to – as well as wares provided by Jeremy Clarkson's Diddly Squat Farm.
Any housekeeping?
If the past month has been anything to go by, pack clothing for all eventualities (although snow is, to be honest, unlikely). Sun cream and a decent hooded coat are probably good idea, and sturdy shoes are a must (regardless of whether or not you're taking part in the Silverstone Marathons) as a lot of walking is involved – not only around the event itself, but to and from Silverstone's many car parks.
Read more
RADwood is coming to town – get the look and get your tickets, now!
London Concours gallery: Concepts and JDM classics shine in the City
And the winner is… Vauxhall Astra Merit wins 2022 Hagerty Festival of the Unexceptional