By Royal Appointment. Those three words add a touch of class to all manner of products from Weetabix to Hunter Wellies and Heinz ketchup, but what does a right royal history do to classic car values?
Hagerty's valuation team has the answer. After looking closely at 23 regal sales totalling over £4 million it appears that having an HRH on the V5 more than doubles the resale price, with an average delta of 113 per cent.
Surprisingly, although she may be head of the Royal Family, Her Majesty the Queen is actually at the bottom of the list.
See the other categories from The Hagerty Power List 2022
• The Hagerty Power List 2022: Movies
• The Hagerty Power List 2022: Movie stars
• The Hagerty Power List 2022: Musicians
• The Hagerty Power List 2022: Drivers
• The Hagerty Power List 2022: Notable and notorious
• About The Hagerty Power List
8. Queen Elizabeth II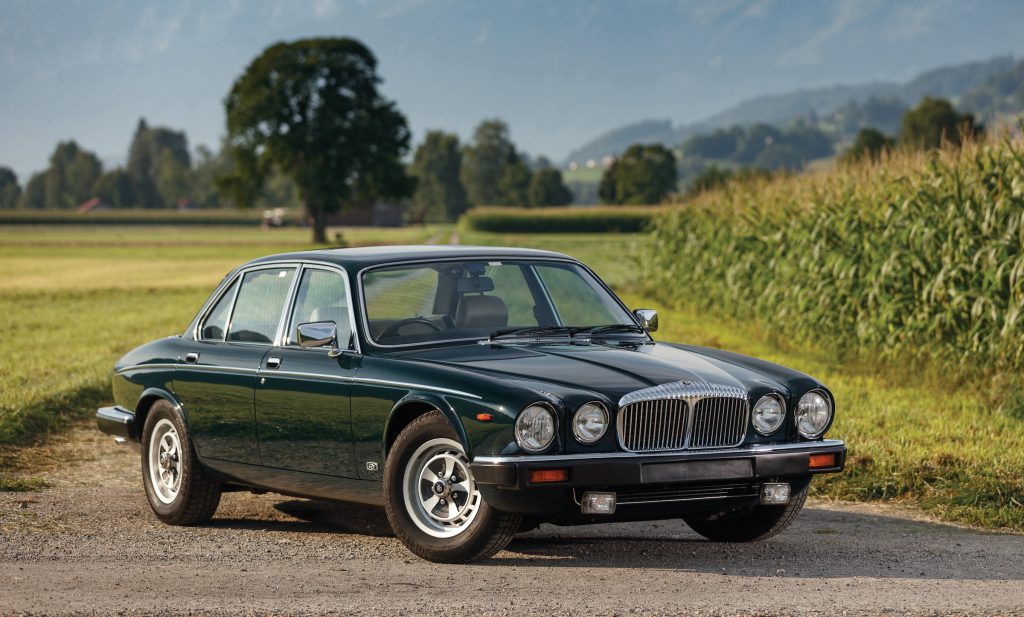 Elizabeth II is the Queen of petrolheads. From her days as an 18-year-old driving an army ambulance to celebrating her 96th birthday in her beloved Range Rover, Her Majesty has owned, driven and been chauffeured in an eclectic mix of cars.
Hagerty looked at nine sales of cars associated with Queen Elizabeth II and concluded that they achieved an average of 40 per cent more than equivalent royalty-free machines would have done. Her Majesty's biggest sales success came with a 1984 Daimler Double Six Series III which sold for £80,500 at the RM Sotheby's Kensington auction in 2019 – a staggering 705 per cent more than an ordinary Daimler would have delivered.
7. King Baudouin of Belgium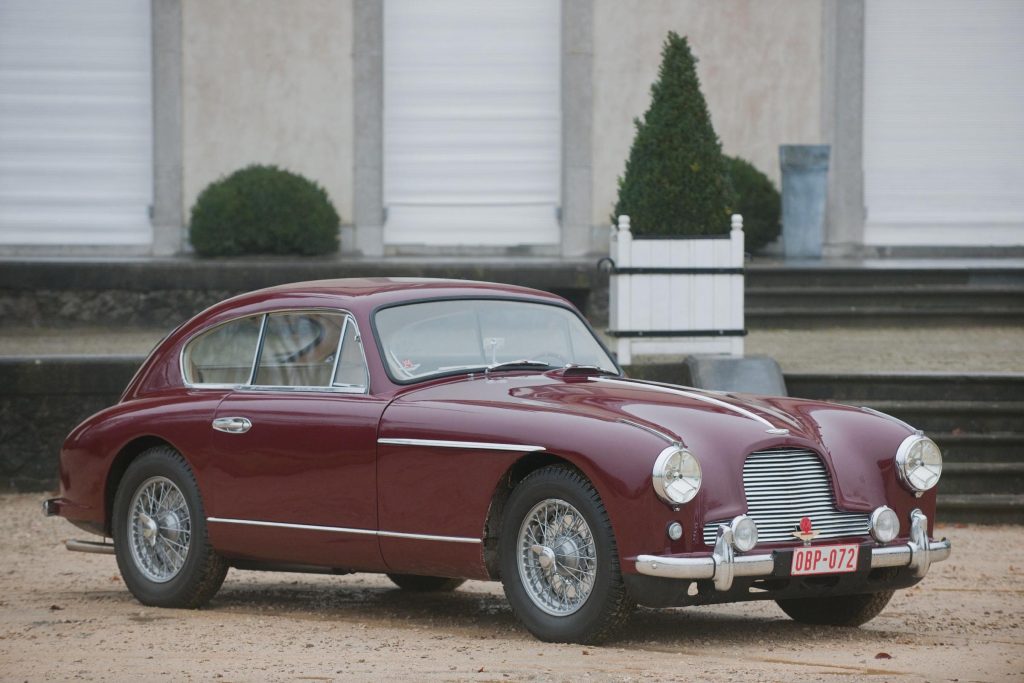 An Imperial Crimson Aston Martin DB2/4 delivered new to King Baudouin of Belgium in February 1955 sold at the Bonhams Zoute Sale in October 2020 for €264,500 (£239,801). The car, which had undergone a full restoration, achieved 64 per cent more thanks to its royal heritage.
6. Prince Philip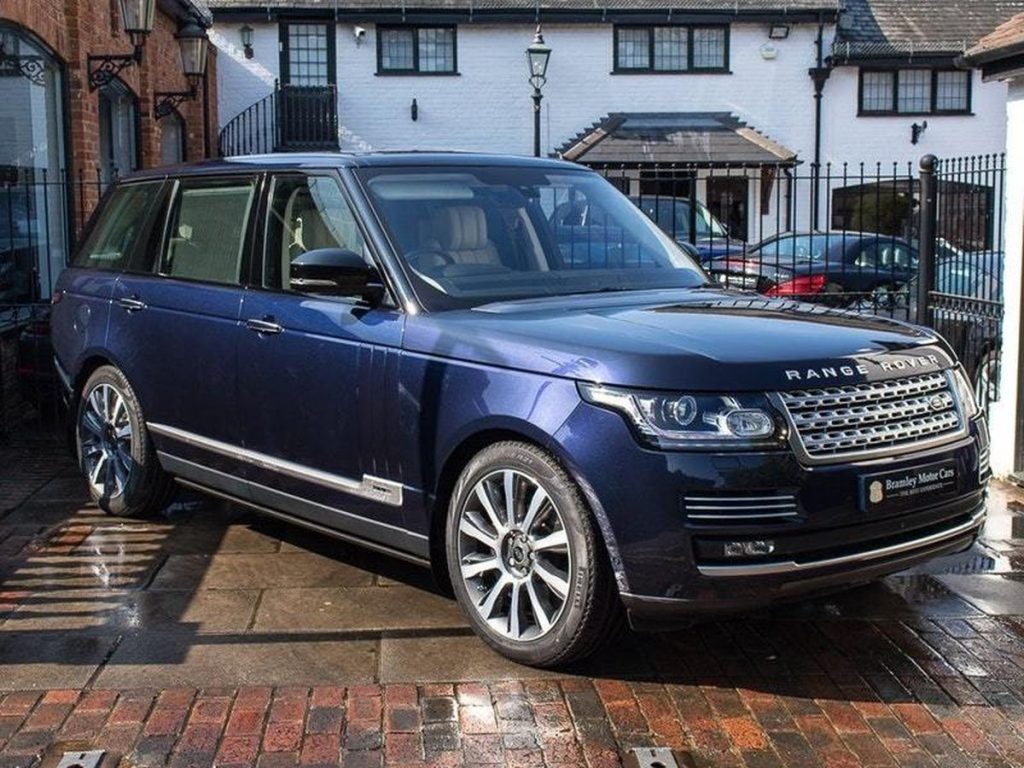 Prince Philip wisely gave up his licence after tipping over a Land Rover Freelander in 2019, but it's an earlier 2015 model that places him in sixth spot. The long-wheelbase Autobiography edition sold in 2019 for £129,850 or 160 per cent more than such a car would normally be valued at.
5. Duke of Cambridge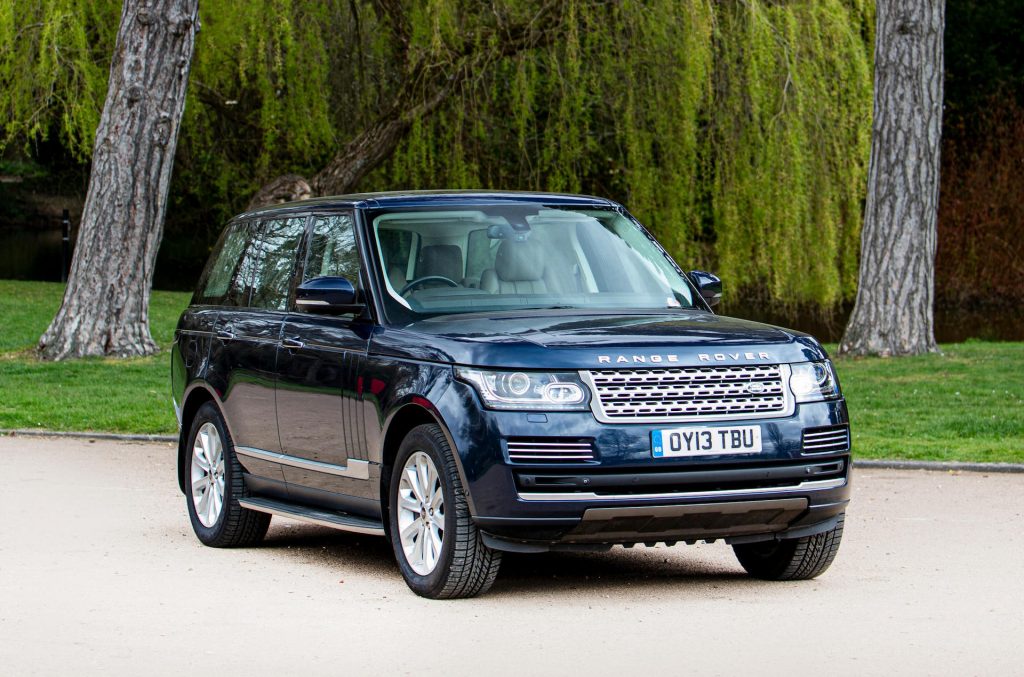 It's another royal Rangie in fifth. This time it was supplied new to the Duke and Duchess of Cambridge by Land Rover's VIP Department in 2013. The 4.4-litre V8 diesel was provided for William and Kate's personal use and tastefully finished in Baltioc Blue with an almond and espresso leather interior.
With 38,420 miles on the clock by the time it was auctioned through Bonhams at Bicester Heritage in 2021 it had certainly been royally enjoyed. A relative bargain for a monarchy machine at £50,625, it was still 166 per cent over the odds.
4. Princess Margaret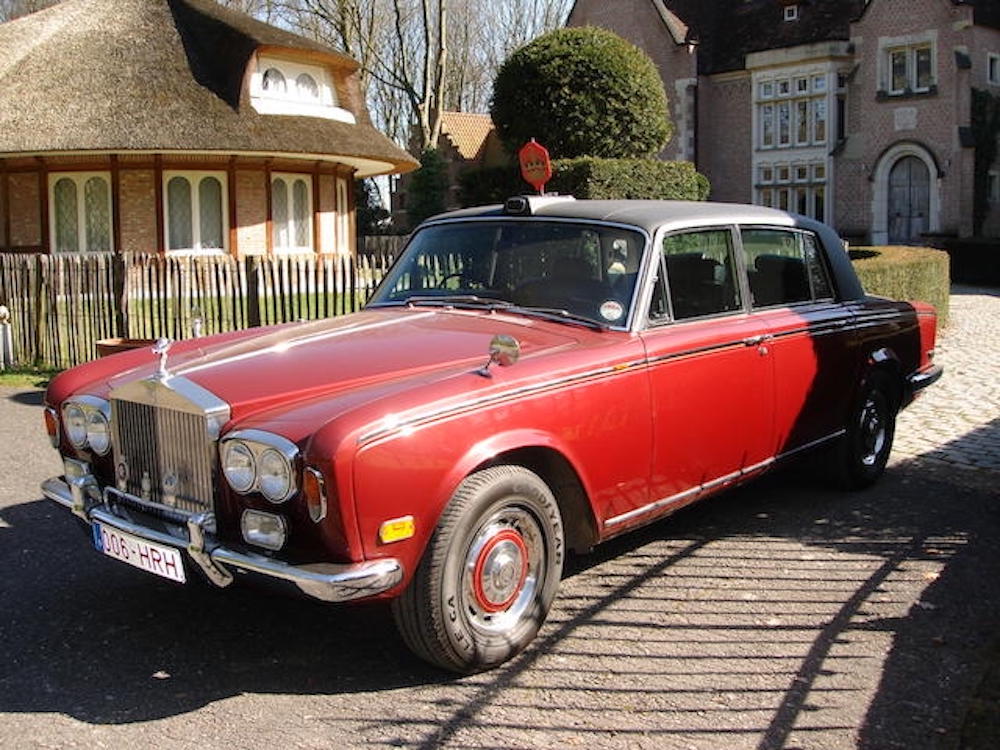 Princess Margaret was a car lover like her sister. And for her, nothing could beat a Rolls-Royce. We've charted four sales (including the same 1980 Silver Wraith II, which sold twice) to conclude that Princess Margaret adds an average of 178 per cent to the value of a Roller. The most impressive of Margaret's money makers was a 1975 Silver Shadow which sold at Bonhams Market Harborough in 2011 for £21,850 at a time when similar Shadows were barely fetching five grand – an increase of 391 per cent.
3. Queen Mary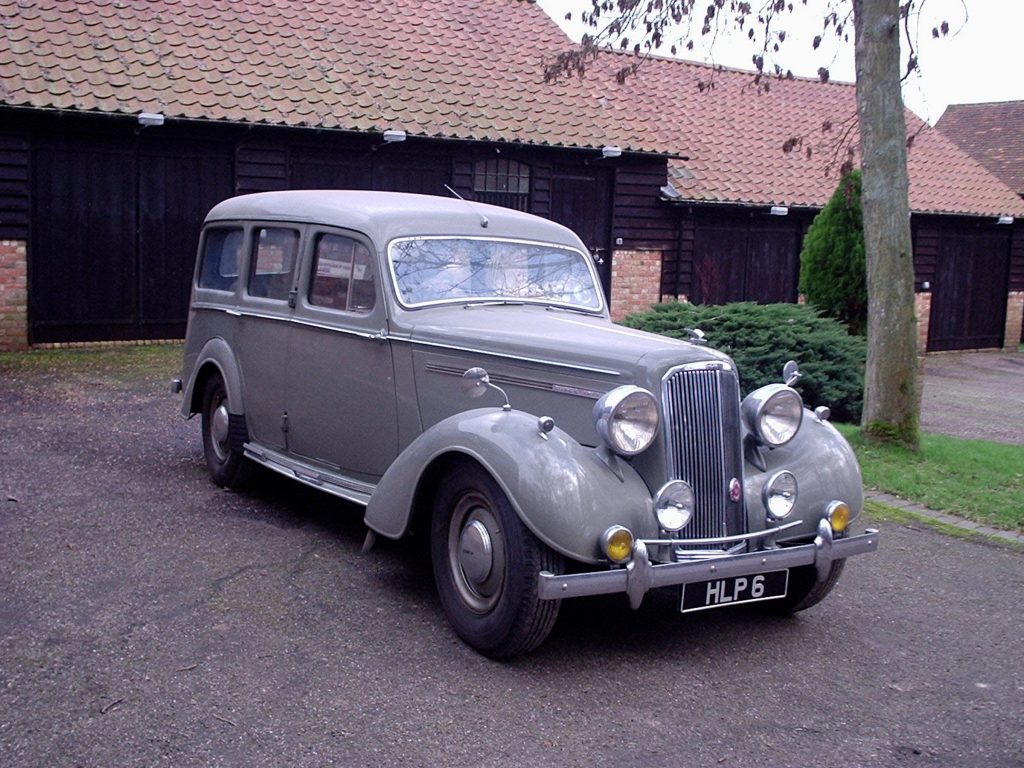 No doubt one of the perks of royalty is being able to specify your car exactly how you want it. When Queen Mary decided that she needed a vehicle to transport her house plants she commissioned a unique Humber Super Snipe Estate with coachwork by Thrupp and Maberly.
Painted a rather sober grey with brown upholstery the car featured a special seat in the rear so that an attendant could keep watch over the royal foliage. This truly unique vehicle sold for £23,000 (a 229 per cent premium) at the Bonhams RAF Museum sale in 2004.
2. Lord Mountbatten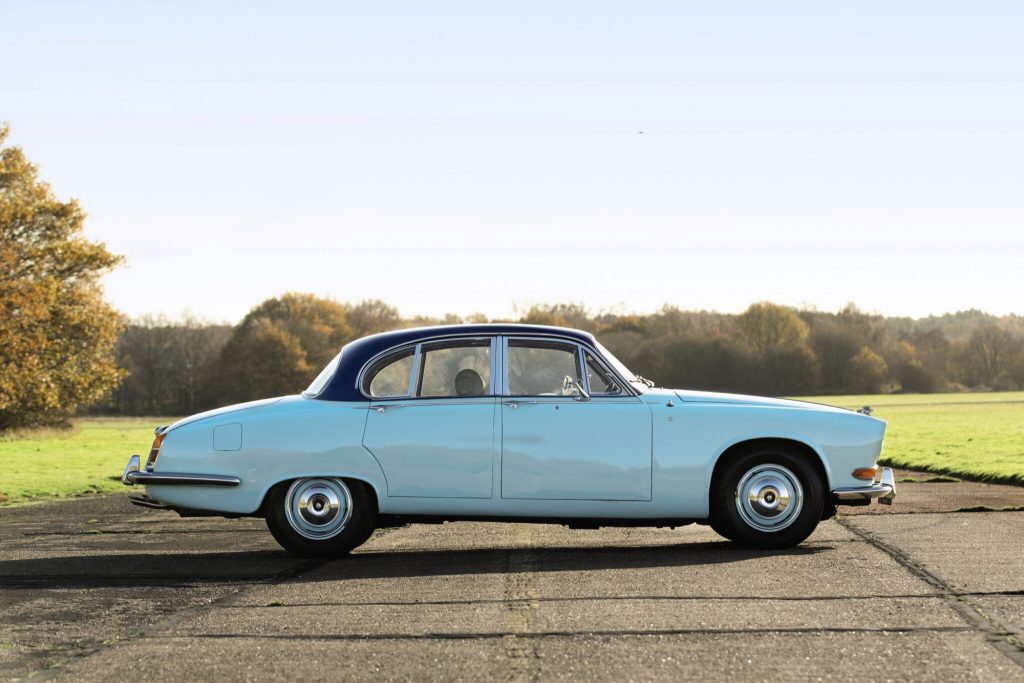 Two cars from the stable of Lord Louis Mountbatten came up for sale in the last two years, combining to put him in second spot with a royal delta of 616 per cent. At Silverstone online auction in 2020 a 1965 Morris Mini De Luxe "Woodie" originally owned by Mountbatten but sold by Anthony Hamilton went for £23,625, giving it a boost of 195 per cent. That pales into insignificance compared to his 1967 Jaguar 420 which sold at Sotheby's in 2021 for £126,000 – 877 per cent up.
1. Princess Diana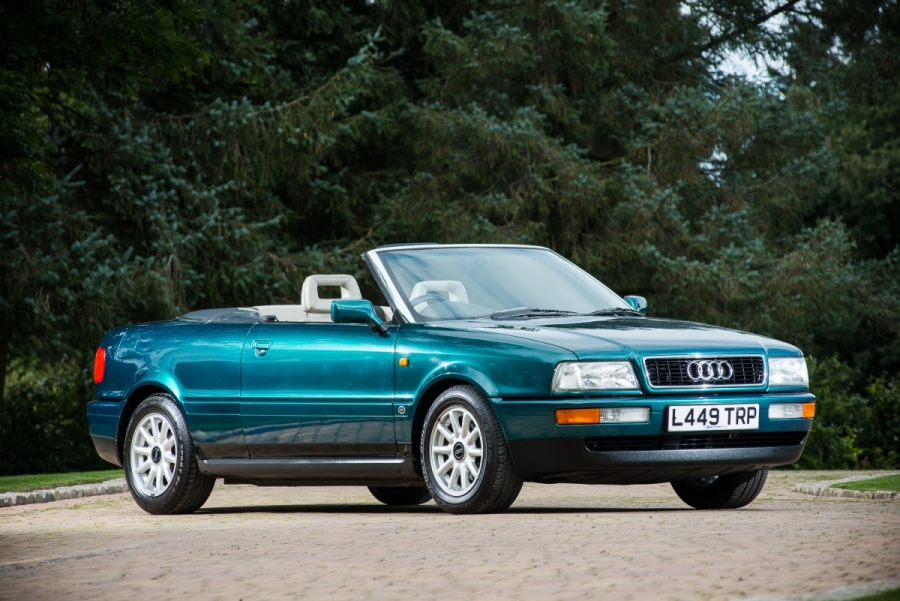 The People's Princess is the clear winner when it comes to pushing up prices. Based on four sales totalling almost £240,000 the Princess of Wales commands an average increase in price of 813 per cent. Two of the sales were Rolls-Royces which the Princess of Hearts merely travelled in but pumping prices to incredible heights are two more humdrum cars.
In 2021 her 1981 Ford Escort Ghia sold at Reeman Dansie for £47,000 and a 527 per cent delta, while her beloved 1994 Audi Cabriolet blew the roof off at Silverstone's NEC sale in 2016, fetching £54,000 – or 2,473 per cent more than an equivalent Audi.
The Hagerty Valuation Team says
Princess Diana is still a royal icon even a quarter of a century after her death, but it was the unexceptional nature of two of the cars we tracked – a 1981 Ford Escort Ghia and a 1994 Audi 80 cabriolet – that really pushed her up the ranking. Indeed, the Ford smashed the record for that model, reaching £52,640 when it was auctioned last year. Her Majesty the Queen is down the list, but the list of nine cars associated with her is dominated by Rolls-Royces, Bentleys and Daimlers, all valuable models in their own right. That means the added 'value' of the Queen's connection isn't quite so high.
See the other categories from The Hagerty Power List 2022
• The Hagerty Power List 2022: Movies
• The Hagerty Power List 2022: Movie stars
• The Hagerty Power List 2022: Musicians
• The Hagerty Power List 2022: Drivers
• The Hagerty Power List 2022: Notable and notorious
• About The Hagerty Power List