There's not been a great deal in the new car market to really get our juices flowing in recent years, but Swiss company called Micro Mobility Systems AG is one of the few exceptions, with its Microlino electric minicar.
You don't need the Big Book of Automotive History to determine the car's main source of inspiration: the Microlino is more or less a modern-day Isetta.
How much is your car to insure? Find out in four easy steps.
Get a quote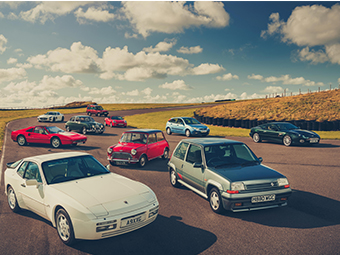 And after six years of concepts, teasers and progress updates, Micro has now opened reservations for Swiss customers, and is allowing everyone else to play around on the online configurator, ready for when order books open in your region.
Configuration also means pricing, so we can now confirm that the cheapest of the Microlino family will come in at 14,990 Euros, or a shade under £13,000. That gets you a car in 'Urban' trim, with a simple specification list, the choice of two colours (white, and the satsuma-hued Amsterdam Orange), and a modest 6kWh battery pack offering 91km (56.5 miles) of range, with a 90km/h (56mph) top speed.
While that sounds like a lot of money when you can go out and buy a Dacia Sandero for eight grand (with more performance, seats, and unlike the light quadricycle regulations of the Microlino, the ability to satisfy more stringent crash testing regulations), it compares favourably with others in its class.
A Citroën Ami, for instance, will cost you £8495, but tops out at 28mph and runs out of juice ten miles earlier than the nouveaux-Isetta. The 50mph, 50-mile Renault Twizy, classed as a heavy quadricycle under European definitions, is no longer on sale in the UK, but costs 12,300 Euros in France (about £10,600, and that includes a 900 Euro government bonus), plus another 590 Euros if you want a pair of half-doors.
You only get the one door with the Microlino, but it's a big refrigerator-style thing like the original Isetta, and closes out the elements entirely. Step up the price to 20,990 Euros for the Pioneer Series, and you add everything from vegan leather trim to a soft-close door and included Micro kick-scooter. Dolce trim is the vivid option, with a veritable fruit salad of colour choices.
The big draw with pricier Microlinos will be a 177km range (110 miles). Micro calls this the "medium range" battery, with a 230km (143-mile) pack expected in future. For city use though, it might be that even the basic model is more than enough for many.
The other draw is that the fancy ones will be available first: Micro is pitching for a summer 2022 delivery for those first Swiss customers, while the cheapest model will arrive fashionably late, deliveries starting in the second quarter of 2023.
It's been a tough journey for Micro – international goings-on of the last few years have pushed back its plans somewhat – but with thousands of reservation holders already, perhaps we'll now see a steady trickle of the cute retro microcars appearing on Europe's roads.
Read more
Small Miracles: The story of BMW's Isetta
Take a moment to marvel at these BMW Isetta hot rods
Tiny car, titanic price as Peel P50 sells for £111,000