Small can be surprisingly mighty, and no greater proof is there of this theory than the fact that a 1963 Peel P50 microcar has just fetched £111,000 in a Car & Classic online auction.
While not quite a new record for the model, it's believed to be the second-highest amount paid at a British auction for a P50, one of only 46 ever made.
This one's also particularly special, as the car, if you can call it that, is an early pre-production model with a slightly lower windscreen, Lucas sidelights and a cream steering wheel, which makes it unique. It was even part of a promotional stunt back in the day, where it was taken to the top of the Blackpool Tower. And down again obviously, otherwise collection might prove a little tricky for the new buyer.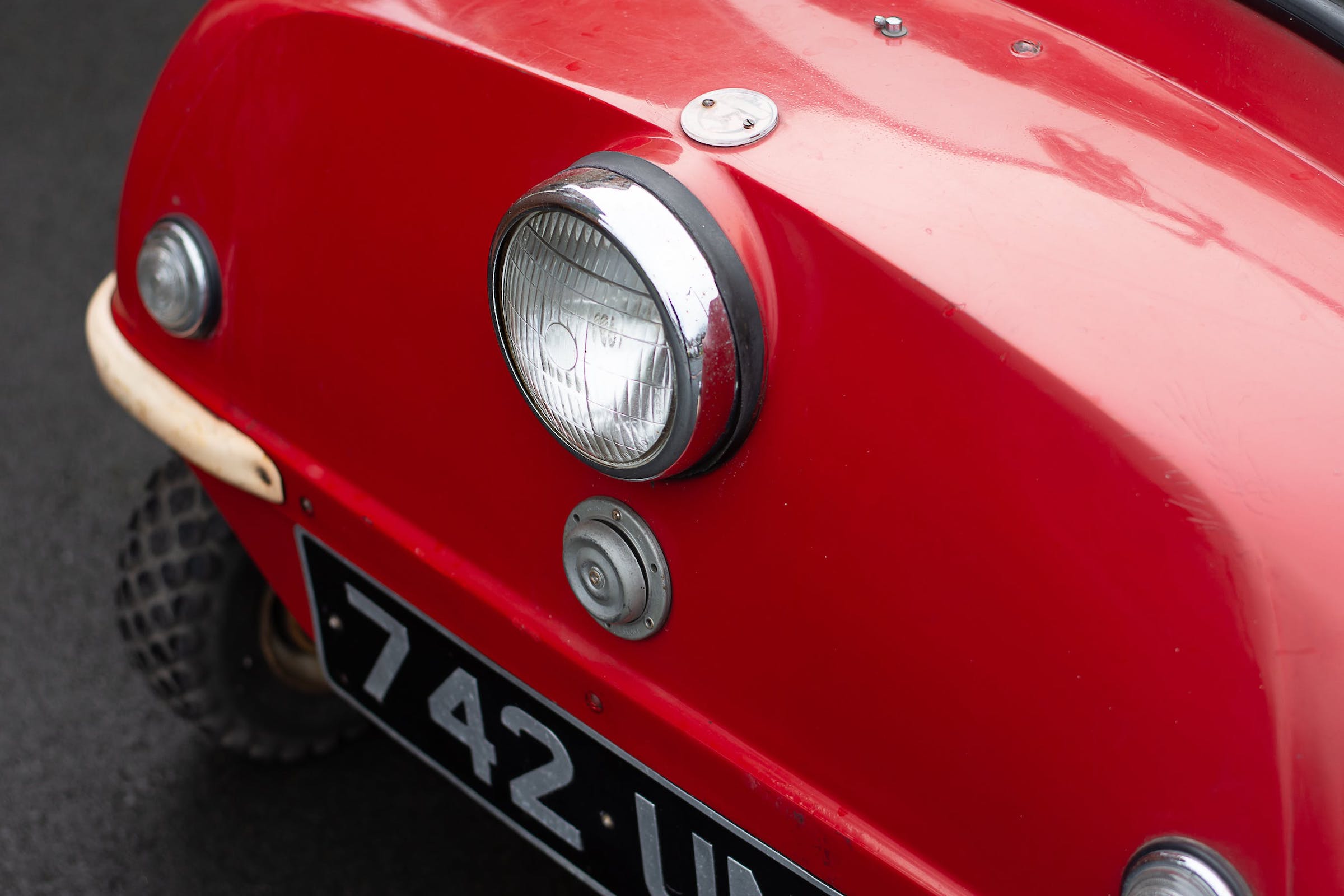 The remaining 45 P50s all featured a rear roll bar, making this one also potentially the most dangerous of the lot. That clearly didn't deter bidders, and the winning buyer can now enjoy chugging along at speeds of up to 38 mph in this quirky 59kg three-wheeler.
Made on the Isle of Man from 1962 to 1965 by the Peel Engineering Company, the 1.3-metre long P50 – about half that of a Smart Fortwo – had no reverse gear. Instead there was a handle at the rear so you could get out, lift the back wheel off the ground and pull the Peel into position – famously demonstrated by one J. Clarkson in a Top Gear segment.
The purchase price may have been sky-high but with fuel prices soaring, the buyer will be happy to know that serious savings at the pumps can be had: Peel P50s can apparently achieve up to 100 miles per gallon.
Read more
Cars That Time Forgot: Peel Trident
Modern Isetta nears as Microlino minicar preps for production
Join the Club: Micro Maniacs Club