It's not easy starting a car company from scratch, and certainly not one only ever likely to have a limited audience, so the latest update from Micro Mobility and its retro Microlino minicar is encouraging.
We've covered the Microlino before, but if you're new to the compact city car, it can be summarised as a modernised take on the old Isetta microcars of the 1950s. The styling is very much inspired by the old Iso and BMW bubble cars, albeit cleverly modernised, while the power source is bang up to date – using electric power, rather than a tiny two-stroke.
How much is your car to insure? Find out in four easy steps.
Get a quote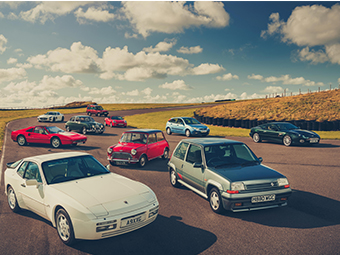 The vehicle, which Micro is pitching between a motorcycle and a car (think of it as a trendy alternative to vehicles like the Renault Twizy and Citroën Ami), uses a 17bhp, 66lb ft electric motor good for 56mph. Range, from battery packs up to 14kWh in size, is up to 143 miles, which should be plenty for a relatively low-speed vehicle like this.
While the company is suffering from the same delays as every other automotive manufacturer, Micro has revealed that setup of its production and assembly facility is well underway – a major step that plenty of small-volume manufacturers never reach, and one that suggests we'll spot Microlinos whizzing around European cities sooner rather than later.
Small-scale production is already beginning but will only ramp up properly once various electrical components held up in the global supply chain issues become more widely available.
In the meantime, Micro plans to get its online configurator up and running by February, a steady ramp-up in production from March, and the first cars to customers in Germany and Switzerland in April to May.
A compelling part of the Microlino is a relatively modest price. While the €12,500 entry model (around £10,400) comes with the smallest battery pack, that's for a car with significantly better on-paper stats than the Ami or Twizy yet for little more money (and better weather protection) than the latter.
These days, that's more affordable than an original Isetta too, and you still get to enter through a front-mounted door. EVs aren't for everyone, but some are certainly more likeable than others.
Read more
Join the Club: Micro Maniacs Club
Cars That Time Forgot: Opperman Unicar
Small Miracles: The story of BMW's Isetta