In the post-war years a new breed of car arrived on the scene, to cater for the impecunious. Consumerism was everywhere, but not everyone could afford a proper car, and there weren't enough to go round anyway. The solution – to some minds at least – was the microcar, invariably powered by a tiny single- or two-cylinder engine. For more than a decade, several microcar manufacturers offered a huge array of microcars, some better than others, and some made in much larger numbers than others.
Always on the fringes of the classic car scene, microcars are terrific fun, unusual and have become extremely collectable. As you'd expect, many of the people who own these pint-sized classics can be pretty quirky too – which only makes the microcar scene even more enjoyable. At the heart of it is the Micro Maniacs Club, which caters not only for owners, but also for enthusiasts of titchy cars.
How much is your car to insure? Find out in four easy steps.
Get a quote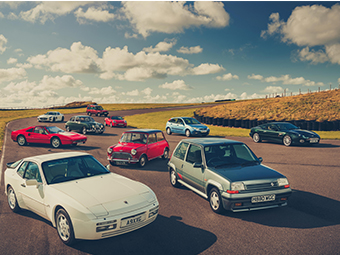 Nigel Owen is the Micro Maniacs Club webmaster. What makes the club attractive to members? "We're a friendly and fun club for all microcar owners and enthusiasts. To us, having fun is as important as the cars; we don't take ourselves too seriously. You don't need to own a microcar to join the Micro Maniacs Club; just bring your enthusiasm to a club meeting. We welcome microcars of all makes and types, classic and new, and enthusiasts young and old. Within our ranks you'll find well-known marques such as Messerschmitt, Heinkel and Isetta, while some of the more obscure brands represented include Vespa, Zündapp and Nobel.
"The Micro Maniacs Club was formed as the East Yorkshire Micro Maniacs in 1989, when a few microcar enthusiasts in East Riding got together to form a fun club. The group has grown and now has around 200 members throughout the UK, some members in Europe and even as far afield as New Zealand. Have a look at the map on the Membership page of our website and you'll get an idea of where our members live."
Events and benefits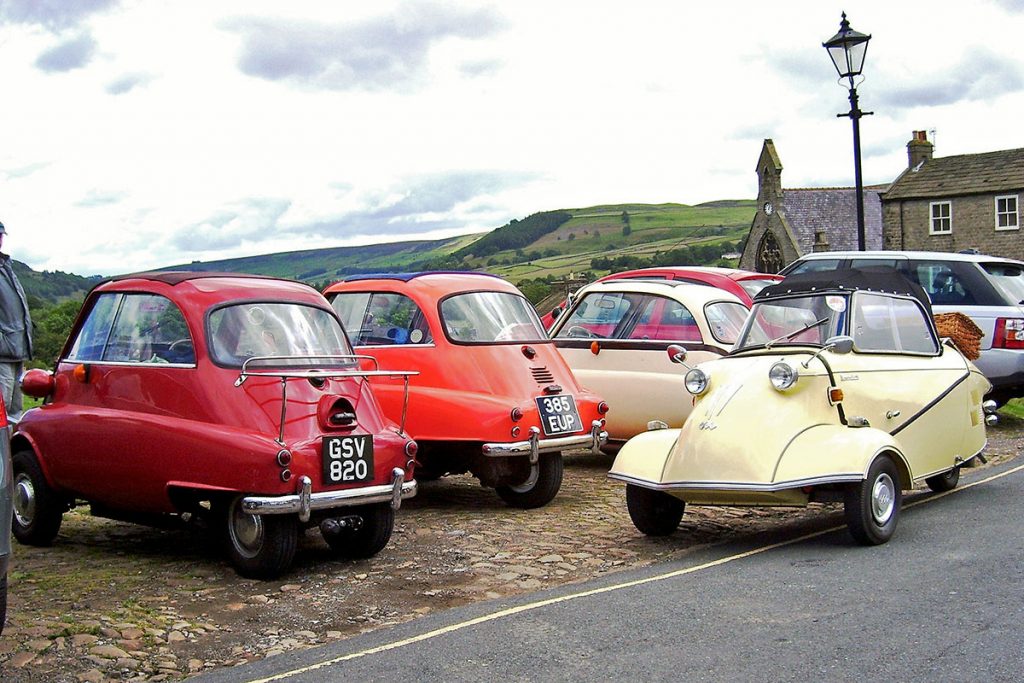 The Micro Maniacs Club Northern Microcar Rally takes place in June each year. It's one of the largest annual microcar events in the North of England, and the club's main rally of the year. The calendar is pretty busy, and it includes numerous weekend rallies and social activities such as 'Christmas in September', which take place throughout the year. The Micro Maniacs Club supports other clubs by holding joint events with the Reliant Owners' Club and the Bug Club, and members regularly attend other rallies such as the Cheshire Microcar Rally in August and the National MicroCar Rally (NMCR) in September.
Every other month the club magazine The Magniac is published, and this allows members to keep up to date with news, events, sales and gossip in the microcar world. New members receive a selection of back issues of The Magniac. For members needing technical advice there's a helpline which is only a phone call or an email away.
Nigel Owen concludes: "Annual UK membership costs £10, or £17 for overseas members. The membership year runs from January to December, and to show why we are the 'Max Fun – Min Cost Club', if joining after 1 July we are pleased to offer a special rate of £15 for an 18-month subscription. Members joining after our last rally of the season (usually mid-October) will have their standard membership of £10 carried over to the following year with no extra fee."
Need to know
Founded 1989
Current membership 200
Membership fees £10 (UK), £17 (overseas)          
Publications Bi-monthly magazine: The Magniac
Club website micromaniacsclub.co.uk           
Facebook facebook.com/micromaniacsclub
Read more
Join the Club: The Imp Club
Join The Club: Rover Sports Register
Join the Club: The Gay Classic Car Group