Founded in 1980 by the late Richard Knight, The Imp Club is one of the most active classic car groups in existence. Always trying out new things and putting on numerous great events for its members, The Imp Club doesn't just cater for owners of the Hillman Imp; it's also there for any car that's derived from these brilliantly fun rear-engined classics.
As a result, within the club's ranks you'll also find such oddities as the Clan Crusader, the Ginetta G15, the Davrian Imp and the Bond 875, among many others. The club is also very diverse, attracting everyone from young drivers with modified cars to older members who like something more traditional and original, plus everyone and anything in between.
How much is your car to insure? Find out in four easy steps.
Get a quote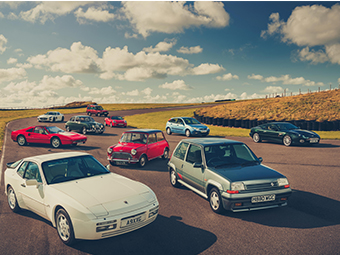 Events
The highlight of the Imp Club's annual calendar is the magnificent National Weekend, which sees more than 200 Imps and their derivatives assembling somewhere in the UK (the venue moves about) for a couple of days of socialising, driving and prize winning.
Acknowledging the fact that the Imp was made in Scotland, since 1997 The Imp Club has put on an Ecosse weekend, which had to be dropped for 2020 and 2021. In fact much of The Imp Club's events calendar has taken a knock this year, but it looks as though the annual Wicked Welsh Weekend will be happening. Hurrah! Here's to things getting back to normal in 2022.
Key initiatives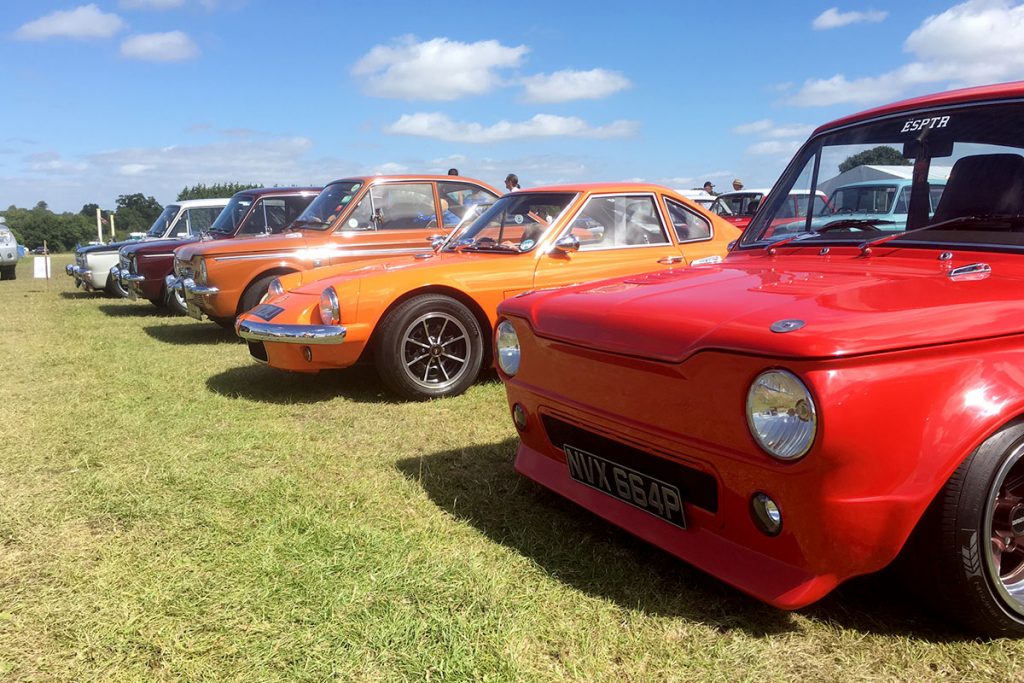 The Imp Club works with other owners' groups as much as possible, to share ideas and resources in a bid to offer its members more. As such it's a supporter of the Rootes Archive Trust Centre as well as a member of the Federation of British Historic Vehicle Clubs and Motorsport UK, which opens up a whole world of possibilities for the club and its members.
The Imp was popular and successful in motor sport when it was current, and The Imp Club is keen to maintain that legacy by supporting as many racing series as possible, with a wide-ranging competition programme. To that end you'll find club members taking part in rallying, circuit racing, hillclimbing, trialling and autotests.
Other benefits
In common with many classic car groups, The Imp Club helps its members to keep their cars going by running a comprehensive spares scheme that provides new-old stock, along with used and remanufactured parts. It uses original blueprint drawings held at RACT to remanufacture many parts that are unable to be sourced elsewhere. With a dedicated spares officer on hand to offer support and advice, if it's not in stock, he will almost certainly know where to find it.
The club's award-winning magazine, Impressions, goes out to club members each month and it contains a wide variety of articles including historic press information relating to the Imp and what club members have been up to.
The Imp Club's Pete Fitzgerald adds: "Each Imp model, including the variants, has a registrar who is able to give advice on various aspects of their particular model's specification and history. The Club also has a DVLA Officer who can assist with vehicle registration issues. Club Spares can provide Heritage certificates for your Imp and these give details of build date, original colour and much more. The club's motto is Keeping the Imp Alive, although as one member best describes the club: "We came for the cars, but stayed for the friends".
Need to know: The Imp Club
Founded: 1980
Current membership: Around 1250
Membership fees: £24 (UK), £30 (Europe), £34 (elsewhere), all +£3 joining fee
Regional groups: 35 in the UK, plus 12 overseas
Publications: Monthly A5 magazine (except September), Impressions
Club website: theimpclub.co.uk
Twitter: @TheImpClub Instagram: @theimpclub
Forum: forum.theimpclub.co.uk Facebook: The Imp Club. Official.
Read more
Tom Cotter meets an engineering genius with a thing for British cars | Barn Find Hunter
Join The Club: Rover Sports Register
The One That Got Away: Georgia Peck's search for her grandfather's cars