If you follow these esteemed pages – and we sincerely hope you do – then you may recall that not too long ago we did our level best to bring you up to speed on the little-known Trident marque, the Suffolk-based manufacturer of the Clipper, Venturer and Tycoon. This week we're going to tell you all about another Trident, but this time it's from a diminutive maker of diminutive cars: Isle of Man-based Peel Engineering, which is better known for its ludicrously tiny single-seater P50.
There was a time when the P50 was all but forgotten, but that's no longer the case thanks to the efforts of various TV shows and websites – none more so than Top Gear. A certain J Clarkson made memorable television when he took a P50 on a drive-through tour of one of the BBC's office buildings.
How much is your car to insure? Find out in four easy steps.
Get a quote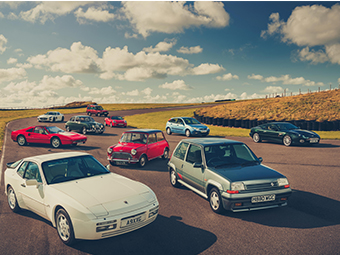 What's not so well known is that the P50 had a sequel, and that was the arguably even more bonkers two-seater Trident; a car that is also back in production.
While the single-seater P50 was officially the world's smallest car, according to the Guinness Book of Records, the Trident was the world's smallest two-seater at six feet long and three feet three inches wide. Tipping the scales at 150kg (and you thought the Caterham 7 was light), a 4bhp DKW 50cc two-stroke, single cylinder air-cooled engine powered both the P50 and the Trident. It provided the latter with a claimed top speed of 28mph, which would have been pretty thrilling for those inside, thanks to the tiny wheels and tyres which led to tramlining galore.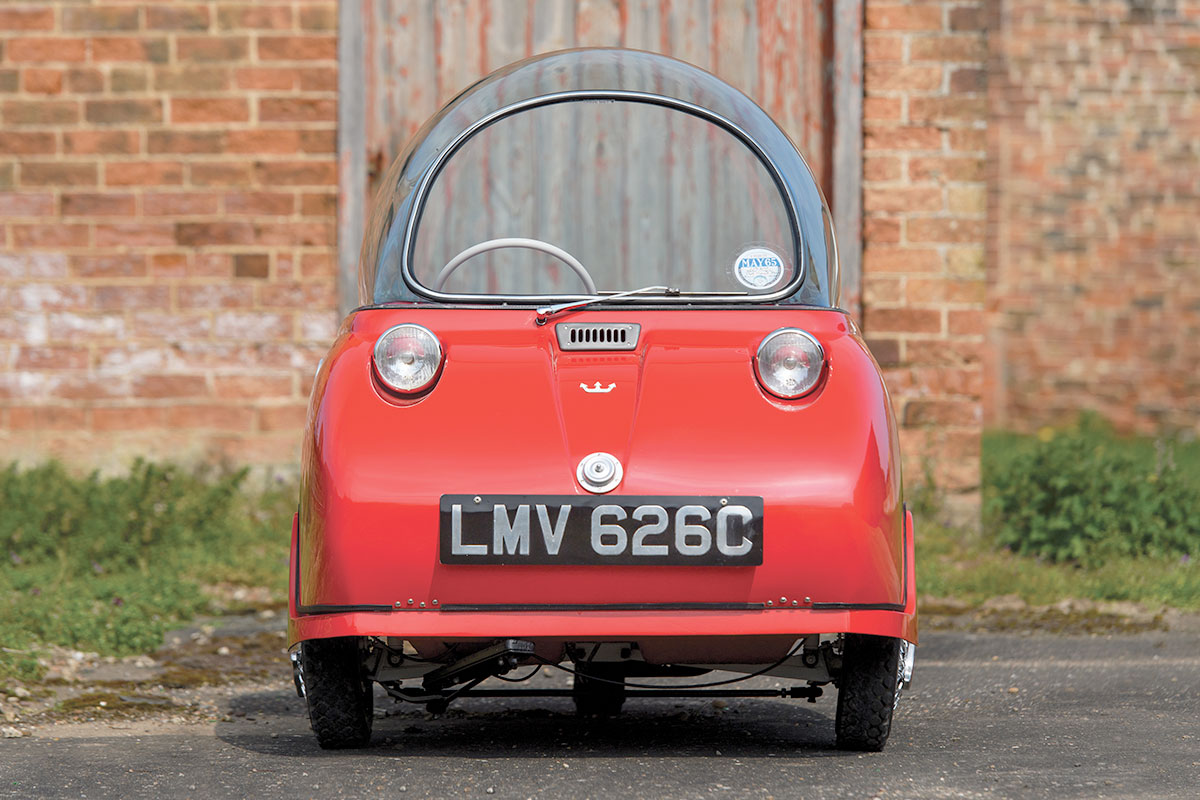 The Peel story starts in 1955, when this glassfibre specialist decided to try its hand at entering the microcar market; the company's background was in making motorcycle fairings and boats. Unveiled in 1955, the Manxcar was a bubble-shaped hatchback powered by a two-cylinder, 250cc British Anzani engine. Intended to go on sale for £300, the Manxcar would also be offered in kit form for DIY assembly.
Just one Manxcar prototype was made before Peel Engineering came up against a complete lack of co-operation on the part of Customs officials. It seemed that exporting these tiny machines from the Isle of Man to mainland UK was going to be fraught with problems, so with a single prototype made the idea of car production was shelved, only to be revived in 1962 with the introduction of the P50.
Although the P50 is classed as a successful product for Peel Engineering, just 55 were made and sold as urban transport. While the P50 was designed to carry one person only, Peel realised that there was a market for something a bit bigger that could carry two adults over short distances.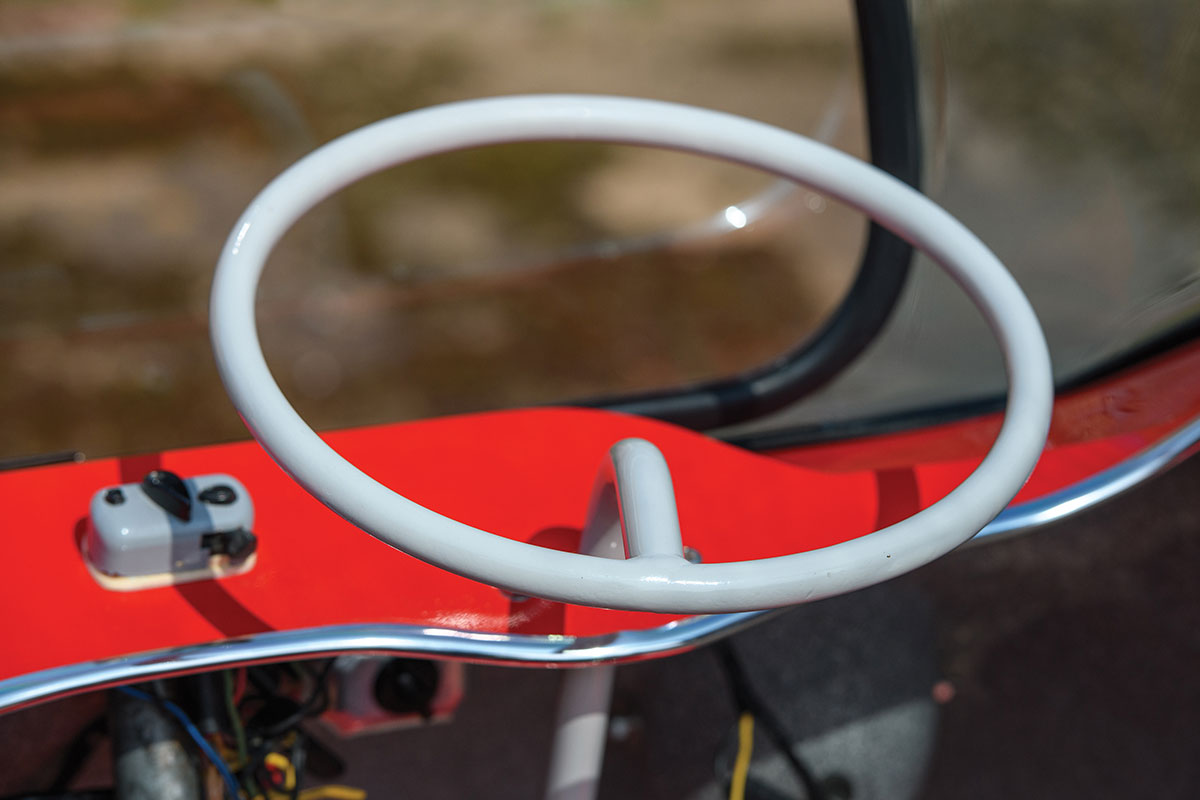 At the end of 1964 the P50 sequel arrived, and while the Trident shared its predecessor's engine and the wheels were the same dimensions, nothing else was carried over. Built in two halves, the Trident featured a glassfibre lower moulding which incorporated the seats and floorpan, and attached to this was another moulding with a one-piece clear acrylic bubble, into which was set a flat safety-glass windscreen.
One of the many problems with the Trident is its tendency to cook its occupants in warm weather, when the acylic bubble amplifies the sun's rays and turns the cabin into an oven. In a bid to provide a small amount of ventilation there's a hatch on the driver's side, although officially it's there for hand signals. For those who needed a bit more practicality, Peel offered a single-seat version of the Trident, with a small plastic container in place of the passenger seat.
After two years of production (December 1964 through to December 1966) time was called on the Trident, by which point 86 examples had been made. Most of those were right-hand drive but a few left-hookers were exported, and Peel had plans to offer a 125cc sports version, which would have presumably provided truly frightening performance.
When new the Trident was priced at £189 and by the 1980s previously cherished examples were already changing hands for around twice this. In 2017 RM Sotheby's sold a fully restored example for $121,000 and two years later the same auction house sold one of the earliest Tridents made for $67,200. Long gone are the days of paying tiny prices for these tiny cars.
Read more
Hagerty Festival of the Unexceptional returns 30 July 2022
Unexceptional Classifieds: Nissan 100NX
Would you drive or display this 40-mile, unregistered Mini Cooper RSP?